Video Credit: RandomDots
Image Credit: Marc & Anna RandomDots Facebook Page
Everything you need for an adventure, from food ingredients to drinks delivered to your doorstep. For one evening only, leave the order of Singapore behind and transport yourself to the beautiful chaos of one of the world's great cities, Rio de Janeiro with RandomDots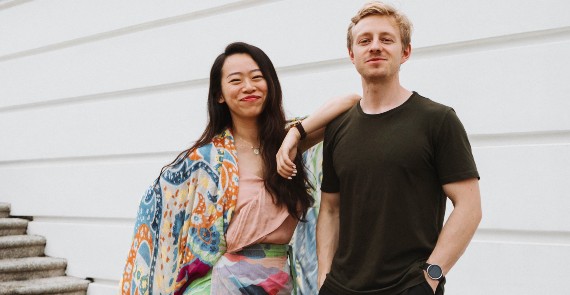 So, what's it all about?
Since moving to Singapore, Marc & Anna have been obsessed with helping friends and family experience Singapore through its hidden gems, diverse activities and vibrant events without the hassle of planning and researching. So they decided to build RandomDots.
After launching their first product in January 2020 (a surprise adventure for you and your companion on the weekend), they began planning weird and wonderful adventures for folks across Singapore. Marc & Anna's Dotters seemed to really enjoy the adventures.
They set a goal to complete 100 adventures and then assess all feedback to see if they had a viable product that provided value to customers. And then Covid-19 and Circuit Breaker happened.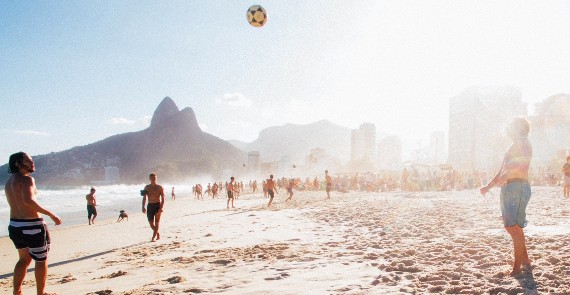 Transport yourself to the beautiful chaos of one of the world's great cities Rio de Janeiro with RandomDots Saturday 20 June 2020
Sending people on surprise adventures around this wonderful city was no longer an option. So Marc & Anna had to consider pausing the project and waiting it out or making a pivot.
The question they kept asking themselves was, 'how can we keep the essence of RandomDots alive?'
After talking to friends and partners who are being severely impacted by the lack of passing trade, Marc & Anna were intent on doing all they could to help. After bouncing around ideas and repeatedly asking themselves; "Why can't we bring an experience to people's homes?"
On Saturday nights Marc & Anna have been bringing together Singapore's finest local vendors to form super-duper collaborations.
Delicious food, D.I.Y cocktails from hip bars, and fun activities to break the circuit breaker blues, connect with other Dotters and support the local, independent vendors they are teaming up with.
You can learn about the past home experiences at length over their blog. If you're looking for a joy-filled night in, Marc & Anna would love to see you on this weeks #StayHome Experience.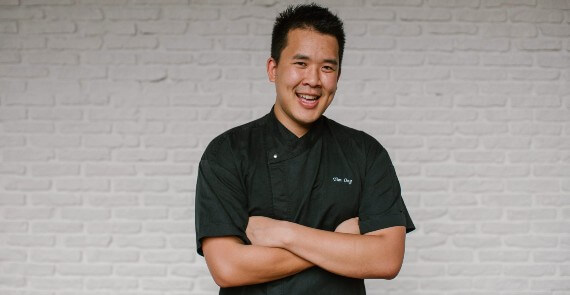 Intrigued about the food, drinks, and charming chaos of the magical city Rio de Janeiro? Join RandomDots on a live cultural exploration of 'Cidade Maravilhosa', the marvelous city of Brazil. Saturday 20 June 2020 2 Pax (S$168) all inclusive.
Cook and plate your very own authentic Brazilian meal with our master chef Tim from The Mason's Table. Nibble on snacks, everyday staples for sweet-toothed Brazilians.
Sip on a traditional Brazilian cocktail crafted just for the evening by Junior the pocket bar, tucked away in Tanjong Pagar.
Walk the streets of Rio de Janeiro and explore Brazil's largest favela, Rocinha.
No worries about packing your suitcase! Food ingredients, drinks, and all you need to enjoy the night will be prepared by a team of local vendors and delivered to your doorstep on Saturday.
*We also cater to gluten-free, vegetarian and other food restrictions.*
This experience is open for 1-4 person households. If you have a group of friends, please let Marc & Anna know.
Want to gift to a friend, colleague, or loved one? Simply shoot Marc & Anna an email and they will create a bespoke card to be included in the package.
INFORMATION
Comments
Totally recommend Anna and Marc, the founders of RandomDot if you would like a customized virtual overseas experience. Pros: - Marc totally sounded like a pilot - they totally know what they are doing - they might be a new company, but they definitely know what needs to be done to get things going. - the games were fun, interactive and challenging (not the no effort just to entertain you kind of stuff) - there was a storyline than just pure team bonding usual run of the mill stuff. - they bother more about the whole experience than the time (we were supposed to end at 930pm but we only ended at 1045PM) - their pdf proposal shows the previous and latest amendment so you know what you have changed/added/removed - unique experience - everyone had loads of fun - they bother with AAR after the event just to get feedback despite it being already 11pm. The full version: My agency was supposed to go on an incentive trip to San Francisco due to their hard work last year. However, due to Covid-19, the trip was cancelled. Despite that, I felt that as they have done their best to qualify for this incentive trip, I should try to bring San Fran to them. Engaged randomdots with the concept that I have in. mind, with a short lead time of one week. One of the activity that I would like to highlight in particular was the escape room. Initially I thought the clues will be pretty lame and easy and that everyone will finish within 10mins although an hour was set aside for it (like how MICE companies usually do it) but it was definitely not what we expected. It was interactive, mind blowing and definitely tough! Can really tell the effort that Marc and Anna put in to make it as related and challenging as it can be. they took the full hour to complete 8 different challenge. and of course, due to one of the guys technical issue, we had to be in limbo for 20minutes but they were more focused on the event than the time so we ended an hour plus later than the intended time and they never rush the process at all. Lastly, as I did not order a set for myself, I asked Anna if I can have a set of the cocktail that the guys receive just to have fun with it. Anna readily agreed to send it to me as a complimentary gift but what really surprise me is that they actually gave me the entire set like how my guys received it! this is definitely a +++ point as they didn't have to do that. Highly recommended for anyone that wants a unique experience for corporate events! Jing Xiang Chew recommends RandomDots on Facebook https://www.facebook.com/pg/RandomDotsSG/reviews/