What do you think about New Bars in SG to Quench Your Thirst?
From a new mini golf club - cocktail bar to the reopening of the home of Singapore's national cocktail, here is your hit list for all the freshest watering holes this season. Cheers to one and all!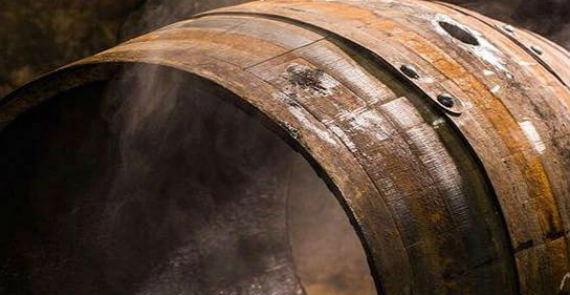 The Exciseman at the Esplanade is a bar that offers a repertoire of whiskies from independent bottlers. With a firm belief in the existing expertise in whisky in Singapore, The ExciseMan aims to uphold and complement the high standards set by dedicated professionals in the industry. Together with these specialists, The ExciseMan hopes to put Singapore on the map for whisky lovers from all over the world.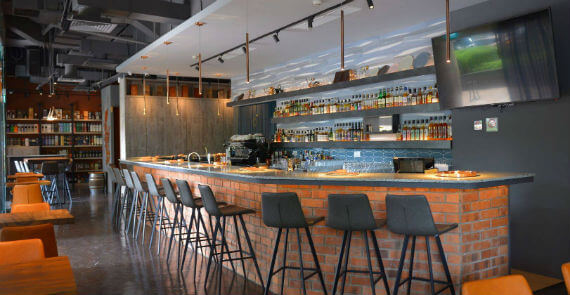 The team behind one of Singapore's pioneering whisky lounges, Quaich Bar, has opened The Copper Plate. This is a gastro-bar where whisky is served by the carafe rather than in the typical bottle. Heading up the dynamo team is Matthew Ferguson-Stewart, former Southeast Asian ambassador at William Grants & Sons, who has expertise with an array of fine whiskies. You have to love the originality of this joint.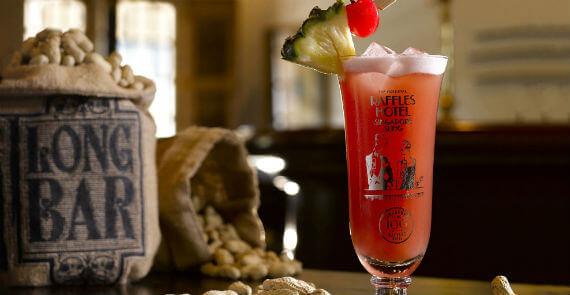 The historic Long Bar returns fully restored and continues its proud tradition as the Home of the Singapore Sling. The famous counter shines like new amidst decor that marries architecture and contemporary plantation-inspired motifs. The Singapore Sling, widely regarded as the national drink, was first created in 1915 by Raffles bartender Ngiam Tong Boon. Primarily a gin-based cocktail, the Singapore Sling also contains pineapple juice, lime juice, curaçao and Bénédictine. Giving it the pretty pink hue are grenadine and cherry liqueur. Bartender Ngiam deliberately chose to give the cocktail this rosy colour. 
Holey Moley is a unique mini golf course and bar that turns traditional putt putt into a multi-sensory labyrinth of unique holes that'll keep you on your toes across the craziest round of golf you've ever played. And with drinks, cocktails and tunes on offer at our full service bar, The Caddyshack bar will take care of all your off-the-green needs. It's Singapore's ultimate mini golf course. Par none.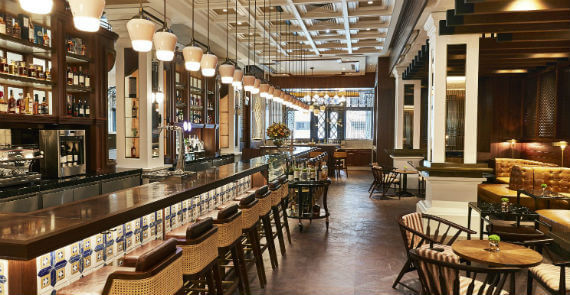 Singapore is not only known for its rich food culture but has also one of the most exciting bar scenes worldwide. Step into a new world of privacy and exclusivity and enjoy a wide range of cocktail classics and new artisan and bespoke creations that will seduce most sophisticated connoisseurs and cosmopolitans alike. Located in the cultural heart of Singapore, The Bar is the perfect place for pre-dinner drinks or after-theatre cocktails and nightcaps. Whether you are celebrating success or spending a good time with friends, let The Bar inspire you and allow you to have a great time.