What do you think about The Merry Lion Presents Danny O'Brien (IRE) Friday 24 May + Saturday 25 May 2019?
Hero Picture: YouTube Danny O' Brien- RTE's "Cutting Edge" Monologue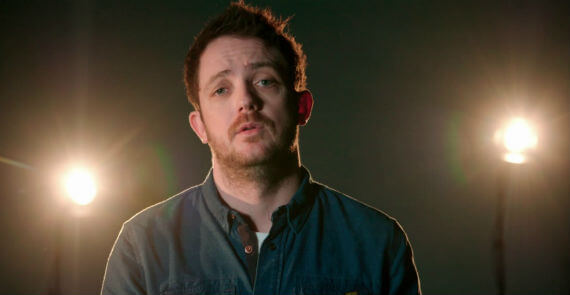 Video Credit: Danny O' Brien 
Catch Danny O'Brien (Ireland) in his highly acclaimed Edinburgh Fringe solo show for two nights only on Friday 24th and Saturday 25th May 2019 here in Singapore - "genuinely, uproariously funny with a huge stage presence and wicked timing" The Sunday Independent.
Award-winning Irish comedian Danny O' Brien went to prison. Three times to perform. Once again by accident.
He's performed relentlessly worldwide and taken up a new religion through the medium of a hangry hangover.
Danny was handpicked this year to perform as part of the iconic Best of the Edinburgh Fest show touring Australia, has featured on The Comedy Channel and is a regular on Irish TV and Radio.
He recently opened for American comedian Bill Burr in front of over 7,000 people in Dublin. 'Lock-In' has already sold out at Galway International Arts Festival, The Edinburgh Fringe Festival and a 10 city European run of shows!
All before his biggest tour to date this year across 12 International countries around the globe!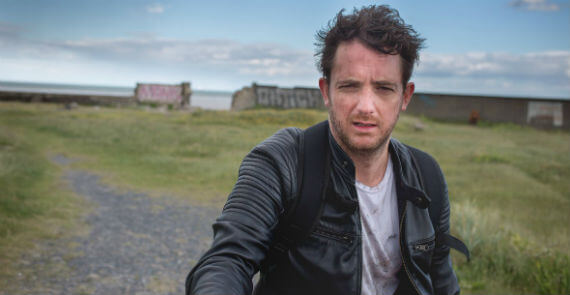 He performed his first solo show at the 2012 Edinburgh Fringe Festival to rave reviews and scooped the title of "Dublin's Funniest Comedian" at the prestigious Stand Up For FM104 that same year.
In 2013 Danny took part in Irish TV show The RTE Comedy Awards and released his first comedy album on iTunes as part of the Irish Underground Comedy Show. He also beat sixteen of Ireland's best up-and-coming acts to take the coveted Toilet Duck Award at Tedfest (the now-famous Father Ted celebration).
In 2014 Danny performed at the Edinburgh Fringe with his second solo show 'Back To The Hills!' and had a hugely successful sold-out run, returning in 2015 with 'Ah Jaysus!' and "Who breaks up with Stella?" in 2016 with triumphant runs to full houses followed by shows in Ireland, the UK and Europe and the US. 
Danny has also featured in The Comedy Central Show "Brexit at Tiffany's" in 2017, Toured his sell out solo show and provided tour support nationwide with Today FM's Dermot & Dave's live sell out show. 
He is a regular contributor on Irish Television and Radio. This year he will return to the Edinburgh Festival with his brand new show 'Lock-in' followed by a 2019 tour. He also opened for American comedian Bill Burr in front of over 7,000 people in Dublin
Book your tickets now to avoid disappointment! contact and location BOOK HERE
Comments
$20 online - $30 at the door The Merry Lion is proud to bring in the award winning DANNY O'BRIEN for two nights this week! And not just for one, not two, but THREE SHOWS! Joined by both local and international feature acts, the nights promise to be great craic!
Following in the footsteps of Simon Pegg, Dylan Moran and Dara Ó Briain – Danny was handpicked in 2016 to perform as part of the iconic "Best of The Edinburgh Fest" Show across Australia touring Perth World Fringe, Adelaide Fringe Festival and The Melbourne International Comedy Festival and returned again in 2018. After a sell out month long run at the Edinburgh Festival Fringe last year and a tour of South East Asia, Danny followed these with a national and international tour with over thirty dates in six countries with his hugely successful 'RaconTour'. O' Brien's new show 'Lock-In' will see him performing in several prisons across Ireland and the UK in the coming months and will debut at The Edinburgh Fringe this August.