The Expat Fairs is holding its annual Christmas fair at The Fullerton Hotel Ballroom at the Lower Lobby, on Monday 2 December from 11am-7pm
After a resounding success last year, The Expat Fairs is holding the expansive Christmas Glamour Fair at the historic Fullerton Hotel once more. The holiday fair takes place in the Grand Ballroom on 2nd December, 11 am to 7 pm. With free admission, the exquisite seasonal spread throughout 1,400 square meters will entrance shoppers with Christmas magic, away from the hustle and bustle of the Central Business District.  
 
All products and services present have been curated by The Expat Fairs, featuring unique and thoughtful creations from over 100 small businesses, entrepreneurs and artisans - both local and from abroad. The fair houses an expansive selection of statement women and men' fashion, artisanal jewelry and accessories, delicate home decor, beautiful stationery, and much more.  
 
A dedicated Gourmet Wine and Food section provides a delicious selection of edibles, just in time for Christmas celebrations with friends and family. The mindful shopper will enjoy taking their time to savor seasonal delights and finding perfect gifts for their loved ones. With the Sure Win Lucky Draw sponsored by Far East Organisation, visitors will walk away with gifts for themselves as well is they manage to spot the teddy bears and post boxes on the Christmas tree of the Glamourous Christmas Fair Flyer!  
 
Christmas Glamour at The  Fullerton is proud to support and provide a platform for charities such as Caring for Cambodia and the Netherlands Charity Association, and social enterprises like Helping Hands Penan. These organisations seek to assist the less fortunate and native tribes locally and abroad, focusing on maintaining their livelihoods, and improving education and standards of living. Their heartfelt and quality products will delight those shopping for a good cause.  
 
The Fullerton's heritage architecture and central location is the perfect setting for a fair full of Christmas wonders, and The Expat Fairs hopes to bring seasonal joy to all this December .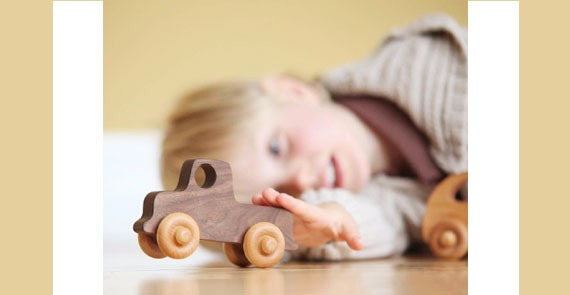 It all began when parents intend to give their children the best start in life. The Hatter and the Hare are dedicated to offering a range of toys that are natural, safe, beautiful and ethically made. Natural toys are believed to inspire creativity, spark imagination and encourage hours of playing behaviour.  The goal is to offer toys that provide more value to replace the harmful plastic options that are quickly discarded by children after their latest cartoon obsession has waned.   
Some of the vendors presenting at The Fullerton Hotel Ballroom Monday 2 Dec 2018 11am-7pm include the following: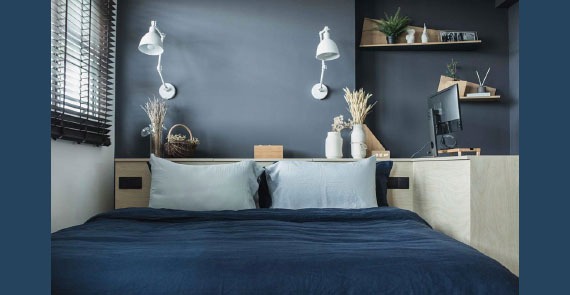 For many, nothing is more royal than to sleep in on a Sunday on a bedding, luxuriously smooth that envelopes you enough to dream a little longer. Sunday Bedding caters a wealth of bedding options according to individual sleeping habits. Leading a textile diverse brand as part of their sustainable focus, each of the brand's products (from sheets to pillowcases and duvet covers) is sustainably-sourced and crafted with environmentally and ethically-friendly practices. Better, pick a silky soft sheet according to your sleeping habits and colour that resembles nature magnificent elements.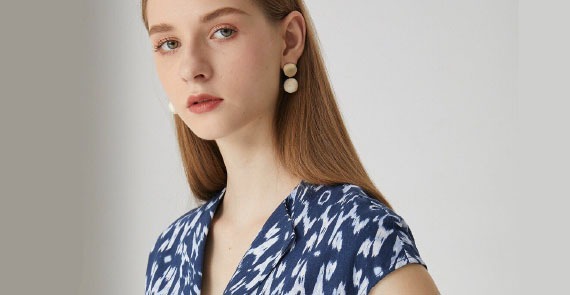 Indiigo Culture embracing the bustling bazaars, thronging cities, paddy fields, mountain ranges and all the elements that represent Asia, is an online multi-label boutique partnering with up and coming Indie designers from various parts of this continent. Bringing you traditional beauty through prints and crafts, Indigo Culture has made it their mission to source amazing fabrics sustainably by also supporting local communities.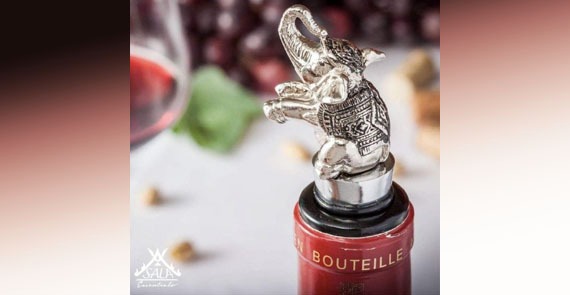 SALA Essentials boasts Thai heritage and history in their hand-forged stainless-steel products. Descendants of royal army weaponsmiths keep Thai craftsmanship alive in artisanal tableware and cutlery, created with utmost precision and focus on design, ergonomics, and quality. All products are made with high - grade 18/8 quality stainless steel, with a polished and hand-hammered surface. SALA's crafts and gifts reflect both ancient and modern Thai culture, with sales benefitting small family businesses, traditional artisans and their communities.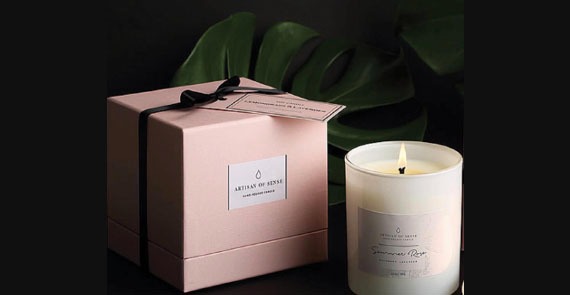 Made with pure soy wax and sustainably harvested oils, Artisan Of Sense is thoughtful Independent brand sourcing eco-friendly candles, luxury reed diffusers, and organic home spray by combining healing botanicals to soothe midranges, reenergize and promote focus. Made with sustainably harvested materials in a reusable recycled glass jar, their candles are as good for momma earth as they are for you. The room sprays on the other hand are made with organic essential oils and FDA certified alcohol so they can even be used as a body mist, on top of its purpose as linen or antibacterial sprays! 
More vendors include...
Mankind has used honey for its antibacterial and healing benefits since cavemen times, with cave paintings in existence to prove it. Introducing The Honey Colony, run by avid honey enthusiasts, sourcing finest 100% unprocessed honey from Tasmania and South-West Australia. Pungent in flavour and with a silky smooth texture, it's a joy to acquire. With a TA40+ rating, these honey namely Jarrah, Red Gum, and Leatherwood are packed with antioxidants and healing properties that are essential to a happier and healthier lifestyle.  
Jewellery is part of our everyday style, so making smart sustainable choices can benefit in the long run, for both the planet and your pocket. Sceona found by three environmentally passionate women is an online jewellery platform offering non-directly mined luxurious materials using 8k recycled gold and VVS cultured diamonds selected by their gemology specialist. Designed in Singapore and crafted in India to support the traditional way of crafting jewellery Sceona has curated a jewellery line inspired by nature and minimalism. 
Traditional yet Modern, Scarlet Merchants source everything from rugs to quilts, floor cushion, and cushion covers with centuries-old tradition of block printing, Kalamkari, and Ajrakh. These two art forms were birthed in different parts of India, Kalamkari in Andra Pradesh and Ajrakh from the Kutch region. Hand block Kalamkari requires intensive labour of many steps, where every layer of natural dyeing requires washing in running water, separated by a starching process to prevent colour running through. The soft, smooth and cool texture of the fabrics makes an ideal essential of colour and comfort in the tropical weather. 
Introducing gin with the silkiness of rice, warmth from Sichuan pepper, citrus from lemongrass, finished off with the sweetness from the honey, Drink Paper Lantern is Asia's first living distillery, using the finest, purest ingredients from across Southeast Asia. They take you on a journey by representing and incorporating spices, herbs, and fruits from across Southeast Asia with rice as the base spirit before being distilled in a Holstein copper pot still with a top-mounted column for superior flavour extraction and spirit rectification. The distillates are then slowly blended and finished with a light kiss of longan berry honey, directly sourced from nearby villages in Northern Vietnam. All of Asia from grain to glass. 
Online boutique  Peggell Pte Ltd offers most essentials and some extra fun clothing and accessories that are safe, comfortable and playful for your little ones. Peggi Herrdum, a fond traveller exploring various parts of the world, people, arts and culture wanted to incorporate her collected imagination into a line of products. Inspired by the love a mother has for her kids and combining both her name and her daughter's Peggi and Elli, Peggell came about. Whether it's for play time or special occasions, Peggell does it cutely with amazing quality.  
The ultimate 'Girl Boss' wardrobe staple is undoubtedly a kickass pair of heels. Heels at Oelah are not only lovely to look at, but a delight to walk in as well all day and night.  Expertly created by master craftsmen in Spain using fine-grade Italian leathers, each shoe is equipped with a plush memory foam footbed that reduces pressure and pain in the feet. Carrying extensive sizes from EU 33 to 41 plus half sizes, each design in the collection includes subtle details that serve to flatter and elongate the look of a woman's calves while enveloping the feet for the perfect fit. 
Around 1678 a hybrid between Criollo and Forastero trees originated in Trinidad. Known for the floral, fruity characteristics, raw mystic and wild, Luvcacao was found by a Trinidadian who fell head over heels for her homegrown chocolates in Trinidad and Tobago. Sourcing one of the finest cacao beans in the world which is used by artisan chocolatiers globally, Luvcacao chocolates melt in the mouth with the right amount of sweetness and bitterness while exuding a fruity flavour. Now based in Singapore, Shivaun the founder of Luvcacao intends to share this exquisite taste of cacao with this part of the world over a cup of wholesomely brewed cacao.  
If you find yourself enjoying going over pretty food shots with the guide on how to make them on the other side of the book, present yourself Reddotmeltingpotcookbook this Christmas season which contains 223 recipes from 75 countries across 11 regions. In the making of this top-ranking masterpiece, people regardless of culture, religion, nationality, and race has been brought together to celebrate the beauty of life and that is undoubtedly food. Each recipe is curated in a way chefs and home cooks can easily grasp on it while offering personal anecdotes from the contributors and a helpful guide to sourcing unfamiliar ingredients in Singapore.  
A chopping board is a matter of personal taste. Yet a wooden chopping board here at Arthur Zaaro is a work of art from an immense appreciation to Mother Nature hence the products are renewably grown and harvested. Heavily relying on African Mahogany & Angsana, the founder of Arthur Zaaro believes that when sourcing for unique items, "quality is the priority". A gift that's aesthetically pleasing, traditional, environmentally friendly and an elegant kitchen staple. 
If you have an eye for luxurious craftsmanship, Set in Blue Decor houses lavish European homewares and tableware's that are rich in quality with excellent traditional and modern craftsmanship. Working closely with artists, collectors, and manufacturers from the European region, selected flatware's adds elegance, style, and reflects the importance of dining event with invitees. 
Comments
All products and services present have been curated by The Expat Fairs, featuring unique and thoughtful creations from over 100 small businesses, entrepreneurs and artisans - both local and from abroad. The fair houses an expansive selection of statement women and men' fashion, artisanal jewelry and accessories, delicate home decor, beautiful stationery, and much more.