What do you think about Mad About Comedy - Comedy Cabaret FRI 28th JUNE 2019 Advance Bookings Open?
Hero Picture: Picture Credit Glee Club featuring UK Comedian Scott Agnew  
Mad About Comedy Singapore is proud to invite you to their 'Comedy Cabaret' premiere show. 
Expect laughter, music, magic, comedy and more. There is no other show like it in town. ONE NIGHT ONLY - FRI 28th JUNE 2019. Doors 7pm. Show 8.00pm - 10.00pm
Inspired by the vaudeville style, you will be treated to 2 hours of entertainment with award-winning performers from Singapore and overseas.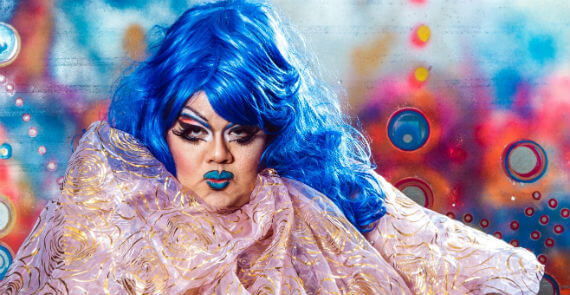 Picture Credit: Time Out featuring Becca D'Bus 
Your host, Singapore's very own Queen of the night, Becca D'Bus will oversee the proceedings and award-winning comedian Scott Agnew (UK) will close the show.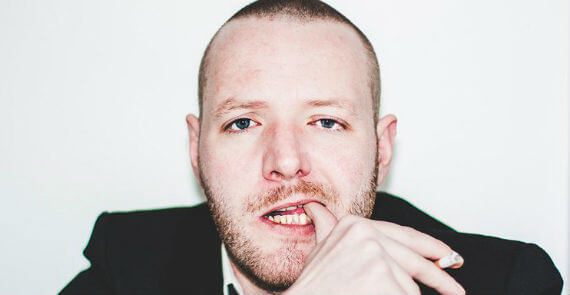 Picture Credit: Attitude.co.uk featuring UK Comedian Scott Agnew
FAMILY, FRIENDS & FANS - 50% TICKET DISCOUNT OFFER
As you have been specially invited to buy tickets directly from us you will save a whopping 50%. $25 gets you a guaranteed seat in the first 4 rows of the show. These tickets are in limited supply so BUY NOW. Thank you for supporting Mad About Comedy and for supporting live entertainment.
DRINKS PRE-ORDER SPECIAL OFFER - save up to 20% BOOK TICKETS HERE
We have teamed up with Singapore's freshest new craft brewery, Tuas Brewing Co., to give you a very special offer. 
Pre-order and save 10% per bottle or 20% on a bucket of 5 bottles. 
BONUS - the venue, SRT, allows you to take your drinks into the main auditorium. Pre-order as many as you want and enjoy the show!
More about the show - YOUR ALL STAR 'COMEDY CABARET' PERFORMERS ARE ...
Headline Comedian - Scott Agnew (UK)
Across the board, critics agree that Scott is one of the best storytellers in the business. TV and Radio appearances include MTV, BBC, BBC Radio & Galaxy FM.
The Scottish Comedian of the Year 2008 has entertained up and down the UK and internationally as well as hosting in front of 8000 at Glasgow's Gay Pride march in 2012. He has supported Jim Jefferies, Kevin Bridges and Sean Hughes, to name but a few, on their national tours.
'He holds the stage effortlessly… His energy is formidable…. Agnew is more than a gay comedian, he is a gay community comedian. He has roots, substance, and he knows where he belongs. Few can articulate that so entertainingly and with such charm.' Broadway Baby ★★★★★
'Likening him to Billy Connolly would seem trite if it weren't accurate. Always hilarious.' FringeGuru ★★★★★
'Truly unmissable.' Chortle ★★★★
Your Hostess with the Mostess - Becca D'Bus
Becca D'Bus is a drag queen host, performer, emcee and producer who was born at the age of 27 in Boston, Massachusetts. She is the producer and host of RIOT!, Singapore's only regular drag revue. RIOT! has also appeared in various forms at The Singapore Night Festival, the Neon Lights Festival, The Singapore Theatre Festival and Yale-NUS.
Burlesque with Aura Hahn
Aura Hahn is a pioneer member of the first socially progressive burlesque troupe in Singapore -Skin in SIN. She performed in one of the highlights of the 2017 M1 Fringe Festival: Art and Skin - Foreign Bodies - 3 night sold out burlesque review.
Tonight, she will capture your hearts and loins and will debut a brand new performance specially created for Comedy Cabaret.
Stand-up Comedy with Sam See and Stephanie Chan
Sam See - as seen on MTV, Comedy Central and Mediacorp Ch5. Sam See is part of Asia's new wave of stand-up comedians, entertaining audiences from around the globe for over half a decade with his unique blend of jokes, stories and improvised humour. 
'Whip-smart, risqué' - Esquire
'Within seconds, he has the audience laughing, clapping and clinging onto his every word'- Rice Media
Stephanie Chan - comedian, poet, writer and 'multiple-time slam champion in both the UK and Singapore, right-on wordsmith and master of comic poignancy ... always finds the ice-cool magic in supposedly ordinary things.' - Sabotage Reviews
Magic with - Meta Illusions
Alexander Yuen and Douglas Chia - Singapore's finest magicians performing nothing less than the best magic and unforgettable experiences with their unique personalities and styles.
Thank you to our sponsors
Putting together a show like this takes a lot of work. Equally important is the valuable contribution of our sponsors. See more about them here -
Main Sponsor - Capital Springboard - Dynamic business financing and investments, connecting invoice sellers and accredited investors.
Supporting Partner - Most Valued Business - empowers concerned consumers by seeking out and highlighting businesses that are taking the right approach to responsible practices.
Official Supporter - Expat Choice - the No.1 lifestyle guide for expats in Singapore (and beyond)
Official Drinks Partner - Tuas Brewing Co. - Singapore Lager - locally-brewed, light and a touch patriotic, Singapore Lager is a beer for everyone.
...and finally, a bit about us
Mad About Comedy started in Jakarta over 18 years ago and has consistently put on high-quality comedy events throughout South East Asia ever since.
Cities in the MAC network include SINGAPORE, Jakarta, Kuala Lumpur, Manila and Bangkok. Further afield we have partners in Borneo, Bali, Cambodia, Vietnam, Myanmar and many many more.
If you are looking for a top class comedy event then make sure you type 'Mad About Comedy Singapore' into your search engine for the best results. 
We are Mad About Comedy and now you are too. BOOK TICKETS HERE
Comments
This is going to be an amazing show.
Scott Agnew is a 6'5 Glaswegian stand-up and journalist with TV presenting credits and radio appearances under his belt. The Scottish Comedian of the Year 2008 has entertained up and down the UK and internationally and is a regular MC for the likes of Jongleurs, Highlight and The Stand as well as hosting in front of 8000 at Glasgow's Gay Pride march in 2012. He performed at the 2012 New York Comedy Festival in November and did a run at the Prague Praha Fringe Festival in May 2013. In the past year he has supported HBO's Jim Jeffries on the Scottish leg of his tour as well as UK comedy sensation Kevin Bridges at the music festival Rockness, to 12,000 raucous rock fans. His set was so well received he was asked to return as support to Perrier winner Sean Hughes at the following year's festival His work at the 2010 Fringe in Edinburgh at the Gilded Balloon led to presenting work on MTV's MTV Crashes… Glasgow as well as being featured on STV's The Hour. He debuted at the Fringe in 2009 at The Underbelly to a near sell-out run. The 6'5" comic has also guested on both BBC 5 Live's Richard Bacon and Victoria Derbyshire shows with several more contributions on BBC Radio Scotland's Fred McAulayshow and Off The Ball with Tam Cowan and Stuart Cosgrove and contributed to the station's Newsdrive show.