Image Credit: Barbary Coast Ballroom Facebook Page
Let's face it. Friday Night could go either way. I'm in two camps. If you really feel the need to head straight out (I know, I've been climbing up the walls myself), here's the drill. Head to a bar in groups of 5 or less, wear masks, sanitise your hands, keep your distance from other groups and finish up before 10.30pm.
It's up to us to make this new normal work so don't abuse it, let's use our freedom wisely - together, but 1 meter apart. Thank goodness we have brilliant Singapore bars to offer for your Friday night freedom catch up. Although the list is in no way comprehensive, it is articulate and offers something for everyone.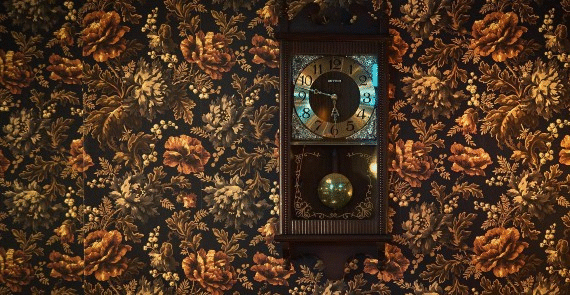 In stark contrast to Barbary Coast Ballroom located on the second floor which boasts lush, opulent interiors – with quality, approachably-priced cocktails and the same warm hospitality,  guests can enjoy the rustic décor and casual ambience at Deadfall, the ground floor bar which opens on Friday 19 June 2020.
Expat Choice writer Alexander Knight suggests,  Barbary Coast is an excellent throwback to simpler times. Set up and operated by old F&B hands, Celia Schoonraad and Michael Callahan, Barbary Coast is a fabulous, slightly schizophrenic, establishment that recently opened near the iconic Boat Quay.
The establishment takes its cues from the California Gold Rush of 1849 – when drinking was done in times of both pleasure and pain. There is a no-frills bar on the ground floor - Deadfall - with various tipples to keep one entertained and excellent jalapeño poppers that were just the right level of cream cheese and spicy. On the second floor, is the Ballroom, (which is currently closed) and is much more chichi, with beautiful banquettes and alcoves, sophisticated cocktails and platters of food. 
Barbary Coast reminds your writer of the old Victorian pubs in the UK that had public and saloon bars - although in this case, it was less about egalitarianism and more classism. Towards the end of the 18th century, a new room in the pub came into being: the saloon. The saloon was a room where, for the price of a ticket or more expensive drinks, entertainment was performed and beverages would be served at the table.
 
A. 16 North Canal Rd, Singapore 048828
S. www.facebook.com/barbarycoastsg/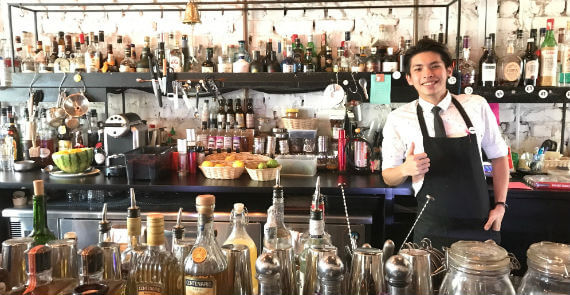 Like what you see? Click on image to find out more.
"Best Cocktail Bar 2015 & 2016" awarded and voted by the people of Singapore, a chic restaurant & cocktail bar, Maison Ikkoku located at 20 Kandahar Street, Singapore, serve up to 100 percent custom bespoke cocktail with no drinks menu, every drink crafted from the fresh ingredients, that's what makes this bar difference from others. This unique bar believes in evolving, a modern twist industrial look, Maison Ikkoku boasts an organic-meets-trendy feel with greenery above the bar, vines intertwining and plants hanging naturally where the bottles are displayed. Open 3pm - 10:30pm, 7 Days and SLING Singapore Cuisine 11:30am-2;30pm & 6.00pm - 10:30pm daily.
S. www.facebook.com/maison.ikkoku.sg
The team at 1-Altitude is stoked to announce that they will be reopening the doors on Friday, 19th June! To show their support for Singapore's resilience, they will be offering complimentary entries for all. Head on up and enjoy the first sunset, accompanied with hearty bistro selection at the highest alfresco dining spot in Singapore. This multi-concept dining and lifestyle destination is also home to the world's highest al fresco bar. Taking up the top three floors of One Raffles Place, you'll get access to an unhindered 360-degree view of Singapore. A popular nightlife destination 1-Altitude offers up a superb view of the sunset; don't forget to take a stroll around the gallery as well while you're there.
A. (Former OUB Center), 1 Raffles Place 048616
W. www.1-altitude.com/#!Stellar/About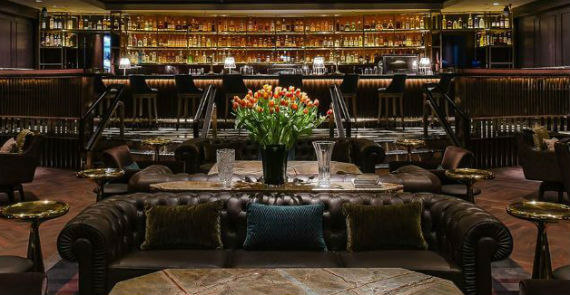 Inspired by the Golden Age of cocktails and fine drinking, Manhattan is reminiscent of a grand hotel bar, modern yet with a touch of old New York glamour and sophistication. Choose your tipple from artisanal spirits, and classic and forgotten cocktails, meticulously crafted from the world's first in-hotel rickhouse and a remarkable collection of house-made ingredients, accompanied by gourmet bar bites. 
W. www.regenthotels.com/en/Singapore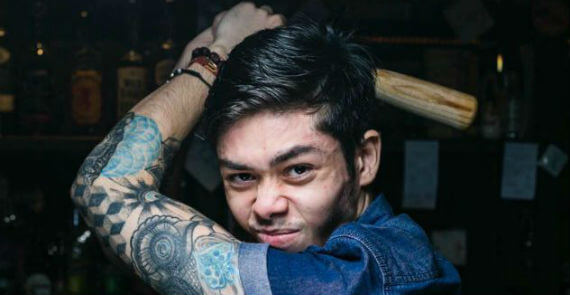 The wait is over!! Emplyees Only will be open for dinner service starting Friday, June 19th from 4:30pm - 10:30pm daily. Do make reservations or call in advance as strict social distancing measures still apply and seating is limited. A legitimate place for illegitimate people, Employees Only is New York City's inimitable speakeasy located in the heart of the West Village. In June 2016, Employees Only debuted its second outpost in the Chinatown neighborhood of Singapore, joining a flourishing dining scene and beloved cocktail community in the tropical city-state. Spearheaded by Igor Hadzismajlovic, one of the original five partners of the New York location, Employees Only Singapore is proudly training a new team of young bar apprentices and has gained recognition as a must-visit nighttime destination with a devoted local following.
S. www.facebook.com/EmployeesOnlySG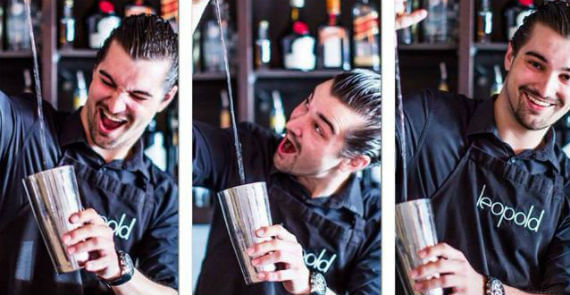 Leopold is an Austrian Tapas gastrobar located on Tanjong Pagar Road and is owned and managed by 25 year old Austrian Mixologist and Chef Klaus Leopold. The 40 seater gastrobar offers Tapas cuisine which matches well with any drinks or wine. Everything is done here with passion for food & beverage. Leopold is all about quality – several unique spirits can be found behind the bar counter. Klaus is a professional Mixologist. Discover his famous concoctions like the well-known Amber Bowl and P for Passion or customized cocktails that suit your taste. 
A. Tanjong Pagar MRT, 96 Tanjong Pagar Road 088517
S. www.facebook.com/leopold.sg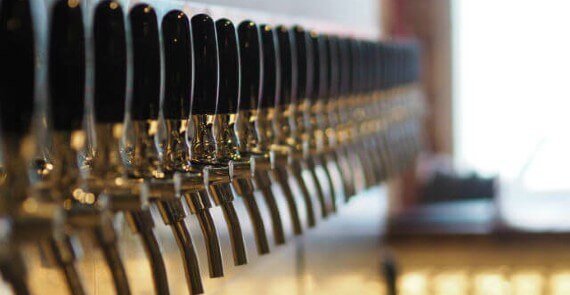 Leading Southeast Asia brewery Heart Of Darkness has launched an outlet here in Singapore, one of the first outside Vietnam. Craft Beer lovers can select from 30 taps on site. That's on top of guest taps, local collaboration brews and limited releases. Try Sacred Fire Golden Ale for an Asian Twist, Conquistador's Mexican Pilsner for a Mexican-inspired easy drink, or the Kurt's Insane IPA for something a little hoppy.
W. heartofdarknessbrewery.com/
S. www.facebook.com/heartofdarknessbrewerySG/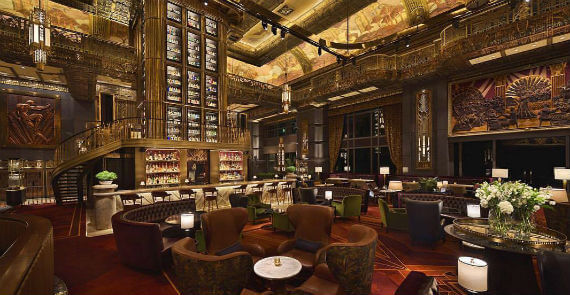 Atlas, a grand lobby and bar, is a celebration of the 1920's rich culinary and beverage traditions. At Atlas you can enjoy its dining and drinking throughout the day and deep into the night in a truly memorable setting. Beverage highlights include elegant European cocktails and one of Asia's finest collections of gin, spirits and champagnes. A refined selection of modern European dishes, from a light breakfast, fulfilling lunch and an indulgent dinner to late night grazing. 
A. Parkview Square, 600 North Bridge Road 188778
W. atlasbar.sg/
Comments
Do you need a quick long or short term Loan with a relatively low interest rate as low as 3%? We offer business Loan, personal Loan, home Loan, auto Loan,student Loan, debt consolidation Loan e.t.c. no matter your credit score. Personal Loans (Secure and Unsecured) Business Loans (Secure and Unsecured) Consolidation Loan and many more. Contact US for more information about Loan offer and we will solve your financial problem. contact us via email:
[email protected]
Whats-app us on +917428734439
Let's face it. Friday Night could go either way. I'm in two camps. If you really feel the need to head straight out (I know, I've been climbing up the walls myself), here's the drill. Head to a bar in groups of 5 or less, wear masks, sanitise your hands, keep your distance from other groups and finish up before 10.30pm.