What do you think about La Fiesta by El Tardeo Sun 10 Feb 2019 1pm-9pm $5 drinks + Food?
LA FIESTA BY EL TARDEO SUN 10 FEB 2019 1PM-9PM $5 DRINKS + FOOD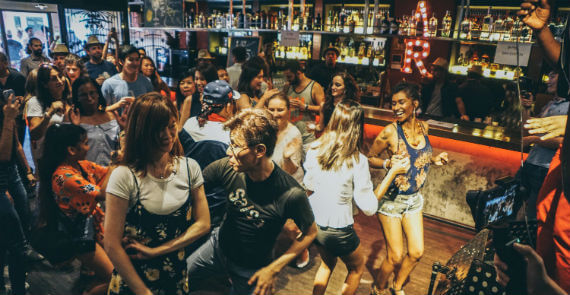 You know it's going to be another HOT party, as El Tardeo cook up THE BIGGEST PAELLA IN SINGAPORE. Party the Spanish way with amazing food, drinks, music and company. Food & Drinks from $5 - Live Latin music by Martin Reyes and band. This is a monthly event and it just keeps on getting bigger. The concept is you turn up with some cash and convert the cash into $5 tickets. Each $5 ticket entitles you to a drink or a food items. Some of the items you have to use to tickets so it ends up being a $10 serve of food or a $10 drink, either way it is an incredible bargain. The people are from all over the world with a large percentage being international expatriates. The last incarnation hit about 800 people in the restaurant and reaching right out onto Craig Road. It is an awesome event and one that I highly recommend gathering a few friends and getting down for a dance with the live band...contact and location
Comments
We always have a great time at La Fiesta. The food is outstanding, the atmosphere fun & friendly and great music too.
Fantastic! d I saw this on the actual day to attend. Looks like absolute awesome fun to experience.
All I can say is this is one of the most engaging events I attended last month. Mind you we all had plenty of Gin & Tonics at $5 a pop and the band was awesome. The afternoon starts around 1pm and heats up toward late afternoon and then finishes around 9pm. Its spanish, it's sexy, its social and it's a street party on Craig Rd in Tanjong Pagar....A HOT afternoon of drinking eating dancing and socialising....what more can you ask for on a SUNDAY afternoon