What do you think about If You See Only One Show, Make Sure It Is This One?
The world's most popular musical, THE PHANTOM OF THE OPERA makes a long-awaited return to the Sands Theatre at Marina Bay Sands for a limited season from April 24 2019. 
With 130 cast, crew and orchestra members, jaw-dropping scenery, breathtaking special effects and more than 230 costumes by the late international designer late Maria Björnson, THE PHANTOM OF THE OPERA contains some of Andrew Lloyd Webber's most famous and stirring music, including The Phantom of the Opera, Think of Me and Music of the Night.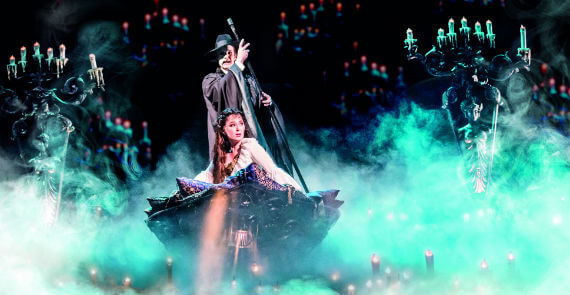 The original cast recording, with over 40 million copies sold worldwide, is the best-selling cast recording of all time.
"Base Entertainment Asia is proud to be presenting the most successful musical of all time in Singapore.
PHANTOM has been phenomenally well-received for its brilliant casting, classic staging and sweeping romantic score wherever it has went and we are confident that it will continue to thrill audiences here," said Chantal Prudhomme, the Chief Executive Officer of Base Entertainment Asia.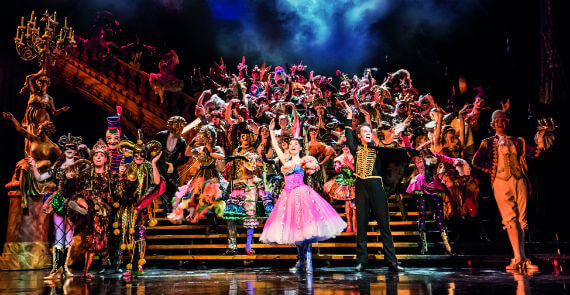 Based on the classic novel Le Fantôme de L'Opéra by Gaston Leroux, THE PHANTOM OF THE OPERA tells the tale of a disfigured musical genius known only as the Phantom who haunts the depths of the Paris Opera House. Mesmerised by the talent and beauty of a young soprano, Christine, the Phantom lures her as his protégé and falls fiercely in love with her.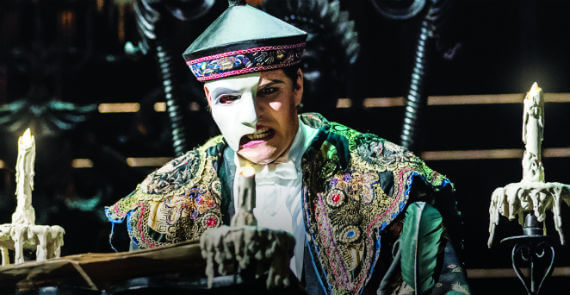 Unaware of Christine's love for Raoul, the Phantom's obsession sets the scene for a dramatic turn of events where jealousy, madness and passions collide.
THE PHANTOM OF THE OPERA, which opened at Her Majesty's Theatre in London's West End on October 9, 1986, starred Michael Crawford as the Phantom and Sarah Brightman as Christine.
It is produced by Cameron Mackintosh and The Really Useful Group. THE PHANTOM OF THE OPERA is presented in Singapore by Base Entertainment Asia and produced by Lunchbox Theatrical Productions. 
Tickets are now on sale through SISTIC and Marina Bay Sands ticketing.
Comments
As the founder of ExpatChoice.Asia I would personally like to congratulate all the brilliant leads and ensemble members, cast and crew both local and international, the stunning orchestra that produced a wall of beautiful musical accompaniment and everybody else...you know who you are...who have brought this world tour production of The Phantom of the Opera to life...now playing at Marina Bay Sands Sands Theatre. After 12 years of watching, dissecting and more importantly, supporting the musical theatre scene growing slowly here in Singapore it is a THRILL personally for me to experience Meghan Picerno and Matt Leisy bring this awesomely beautiful visual spectacle and poignant vocalization of this musical into our hearts and minds. The acting, the singing, the dancing all come together like a fine whipped cream...forever delighting the senses at every scene change.... These two young, brave performers' chemistry on stage is spin tingling. There musicianship is quite astounding. Two of our worlds most gifted musical theatre legends to be... Have a wonderful season #PhantomSingapore.... the word is spreading like wild fire......I look forward to seeing the HOUSE FULL sign at the theatre doorway night after night. Also a big shout out to the producers, BASE Entertainment Asia whom this show could not go on without....
The scene when the grand piano dr.. Spoiler alert oops. That scene caught me by surprise which perhaps I shouldnt have been but I was too caught up in the story and neglected details. This is one of my favourite musicals, along with The Lion King and Wicked. The music was astounding. There were scenes which spooked me and some which caused my heart to bleed. I feel so sorry for the phantom but.. Its no wonder the Phantom of the Opera is still in the running worldwide. Be it you're Team Christine or Team Raoul or Team Erik, one would agree this is a great masterpiece and collections of tragically beautiful songs. Think of Me.. Phantom of the opera and my top song - Music of the night.. Wishing you were somehow here again and the one which gripped my heart - the point of no return. Grab tissues, for I did weep when Christine 'betrayed' Erik. And when Erik released her but not before making her promise to visit him on his... XXX Anniversary.. This musical is one which you won't get tired of watching again and again and again.
This is the best show I've ever seen. Look forward to seeing it here again in Singapore. Today pre-sale tickets went on line and I've already purchased 4 tickets. Can't wait.