Photography by Tatyana Kildisheva, Kildi Photo
Five years, or 1825 days ago…Nici Schueler, her husband and five-year-old daughter moved to Singapore from Melbourne, Australia. As many expatriates, will agree, getting settled here can be overwhelming, and first impressions often take weeks to form. As Nici described, "… it's like being a deer in the headlights.
There are so many logistics to navigate, there's so much you must get sorted out and organized. There's not that much time to be pondering the environment." Having only visited Singapore for a few days beforehand, the big move was initially an intense experience.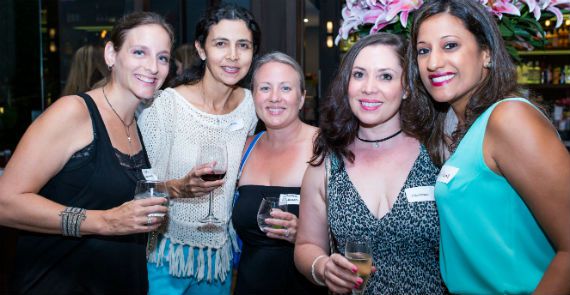 Today, she is the founder of a new thriving Facebook group called Seasoned Singapore Expat Women. I recently met up with Nici at Great World City for a chat about her journey and the evolution of her Facebook endeavour.  
Adapting to life in Singapore was a huge learning curve, but thankfully, she had made contacts that made the move slightly easier: "When you're an expat who is living here, there's this pay-it-forward mentality. People reached out, and were really welcoming." Nevertheless, Nici still had to juggle many things, and at the same time, trying to have a life and make friends.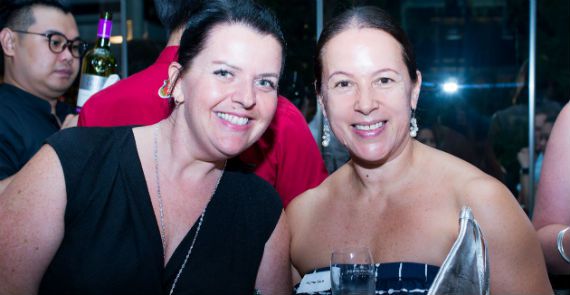 She compared her relocation to participating in the Amazing Race: "It's one thing to the next, figuring out how to do it. An obstacle course, for me, trying to make it through the hurdles. All while trying to create a friendship network as well. That's the key at the start."
Fortunately, Nici and her family first stayed in a temporary serviced apartment, which is where they met other expats who were in the exact same boat. Together, they could create a good road map, because they all shared a common thread, which was a huge bonding factor. They all needed one another for the same purpose; to lean on each other. Not a member? Join SSEW here.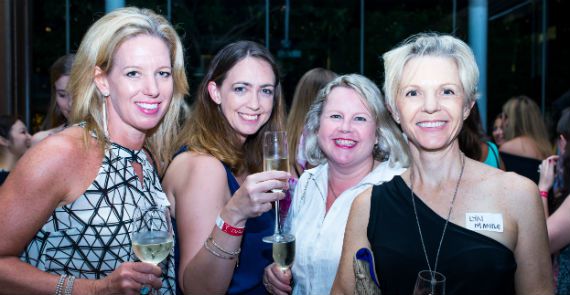 Six months into her arrival, Nici still had a million questions, so she joined a Facebook group tailored to Singapore's expat women. She wished she would have done so earlier. Suddenly, she had access to this pool of knowledge from people who had already done it.
"Everybody's at a different stage of this race." The exchange of information between expats, and more specifically between expat women, was vital and essentially became a sort of lifeline. "I didn't do anything without asking the wives. I chose my dentist by these recommendations." She would ask one question and receive a flood of recommendations. Not a member? Join SSEW here.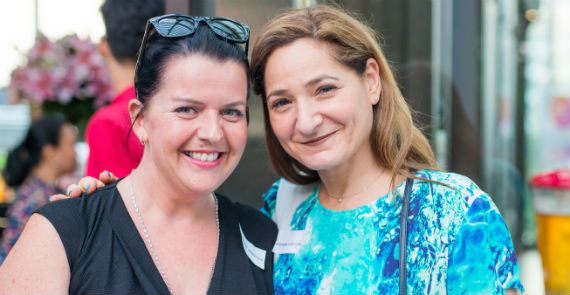 Although this group was instrumental in helping Nici and her family settle in, she quickly became aware of the e-bashing and some judgmental remarks that were happening. This resulted in other, similar spin-off groups being created.
If nothing else though, Nici points out playfully that it was wonderful entertainment, and it was fantastic material for a TV show. When strolling through these threads, she eventually realized that the topics discussed were often irrelevant to her now.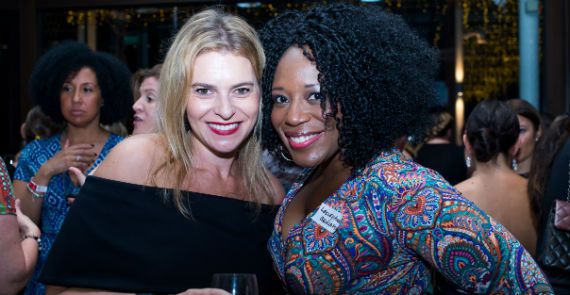 With her background in marketing, she saw a brand unfolding and asked herself what more she could offer to a specific group of women: "I saw a gap in Facebook's expat support arena. There not being a space for its seasoned citizens. Nobody's looking after them.
There's a plethora of pages set up for newcomers, everything they could ever want. Newcomer morning tea. Newcomer cocktails evening. But what happens with the seasoned people, their three-year contract people have gone. Their five-year contract friends have gone. They can find themselves at square one with no friends, and they don't want to go to a meet-up where the new people are going to come.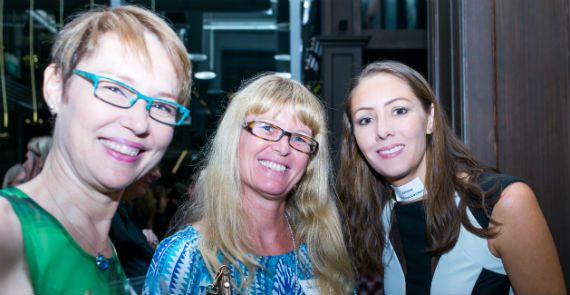 They're at a different stage. There needed to be a safe space where these women could speak the same language, support each other, and it didn't exist. And I thought, I'm going to correct this." So, she did.
Her Closed Facebook group, Seasoned Singapore Expat Women, went "live" eight weeks ago, and indeed, it has exploded (over 2700 members and counting at time of publication.) Nici did not anticipate the intensity as members flocked to join.
The group was like a newborn having to be fed every hour. "I couldn't step away from it because it needed momentum, and it's got that now." At last, these experienced expats could go past the basics inquiries (how much will my air-con bill cost?) and discuss issues much more relevant to them. This is Nici's time to pay-it-forward.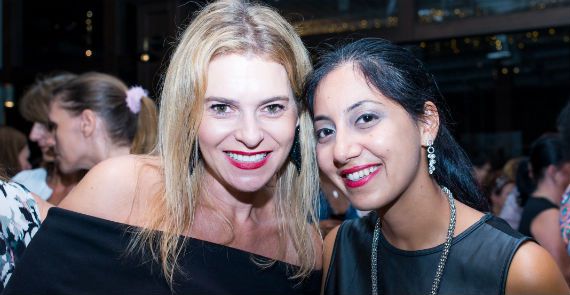 With this group, the women have confidence and security, knowing that they don't need to judge each other. "We've all been here a while. We know the drill. Let's dig a bit deeper beyond the surface. What is really going on in our expat world? What challenges do we face at this point, which is completely different than a newcomer's, and different from someone who is leaving?"
Although the stated requirement to join the group is that an expat woman must have lived here for at least three years, (1095 days!) there is no sure-fire way to police the members that join.
It's a system of honesty. Laughing, Nici points out that it's fairly easy to recognize newbie questions, such as: "What are these lizards running around my apartment? You'll be outed." Not a member? Join SSEW here.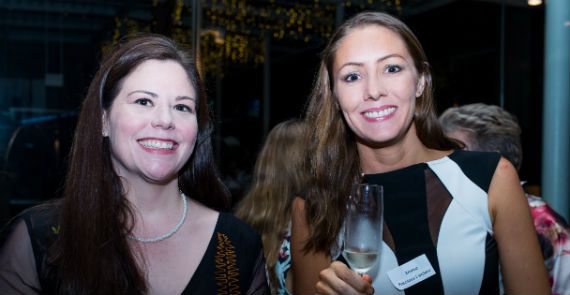 With the immediate success of the group, Nici decided to host a ladies' night, an opportunity for everyone to meet face to face. When almost 150 people mentioned that they were interested in attending, Nici realized that this would in fact be a launch party.
She harnessed her skills and immediately created business cards, signage, and found sponsors for goody bags. It was a wonderful night of prosecco and canapes.
Resourceful Nici improvised when figuring out where to get a microphone to announce the prize winners at the event; she borrowed her daughter's pink karaoke machine.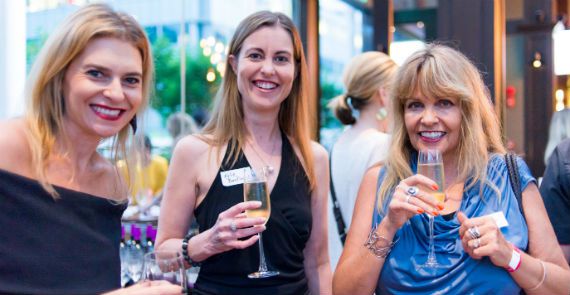 Nici aims to contribute daily posts and threads of discussion, to keep it supportive and interactive. She has received personal messages from members, thanking her for creating it, adding that they've also made new friends: "They're finding each other. This group is unprecedented in what it offers." It adds value to these women.
When I asked Nici about the future of the group, and what ideas she may have brewing, she replied: "Many. (laughs) Many ideas! But they're surprises. My mind only ever thinks: what's next? I'm sort of restraining myself from this avalanche of ideas."
She feels humbled by it all. In the end, why has this group become so successful? "Women supporting women. It's not rocket science."
Seasoned Singapore Expat Women the brainchild of expatriate, Nici Schueler is a space where expat women who have resided in Singapore for more than three years can interact without having to deal with the "newbies". Approved group members are asked to only invite people who have been in Singapore for over three years. SSEW is a forum where the veterans of Singapore's expat community can forge new friendships without the risk of those people leaving. Many events are scheduled so members can meet up and have some fun!
(author note: Gisele is still a newbie. She looks forward to joining the Seasoned Singapore Expat Women in 790 days…) Photography by Tatyana Kildisheva, Kildi Photo
Comments
Brilliant article - captures exactly how I feel. Look forward to continued support for our Seasoned Citizens!! :)