What do you think about The Ultimate XMAS E-Guide?
Christmas is the most joyous time of the year - with all the love floating in the air, family and friends bonding, many take a holiday home... and of course Christmas just would not be Christmas without giving and receiving.
You would agree, giving comes in so many different forms and not always ends us being an easy thing to shop for - so the founder of Seasoned Singapore Expat Women, the very popular gal about town, Nici Schueler has reached out to her network and come up with this awesome gift guide...Enjoy! You are about to get in touch with some of the best deals 'round town.
Virtual Room 15% off with code XMAS15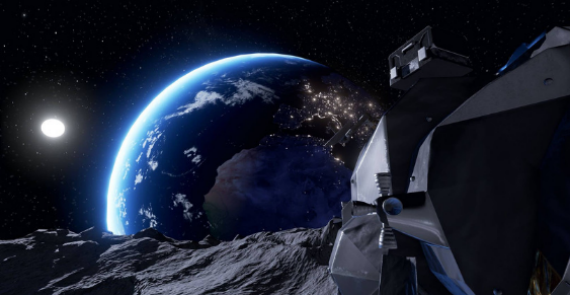 Take them to the moon this Xmas! Embark on an incredible and mind-blowing time travel adventure as you and your team try to save the (virtual) world. Virtual Room is one of the world's best team-based VR experiences. Fully immersive and exhilarating – it's played in groups of 2, 3 or 4. Each player has their own room, where they can move around (walk, bend, throw). Your adventure lasts ~45 minutes, sending you back to 5 different eras like ancient Egypt or the moon. Suitable for all ages from 10+ (no horror or gore). 15% off code is valid for bookings and gift voucher purchases made online.
Zhai and FoliAge: Start Your Sustainable Journey with a Free Stainless Steel Straw Set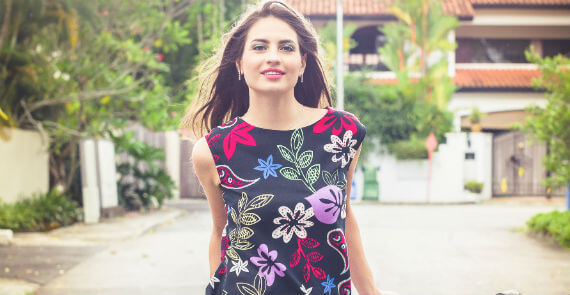 Sustainability is everyone's responsibility and every little step count. Choose natural fibres for your apparel at Zhai and FoliAge and receive a free stainless steel straw set with purchase of $89.00 and up.  Reduce disposable, set an example, start the year on a green foot!  Fashion With A Conscience SHOP NOW to support a more sustainable future.
koqo Handmade Coconut Oil 10% off with Code XMAS10 & FREE local delivery above $65.00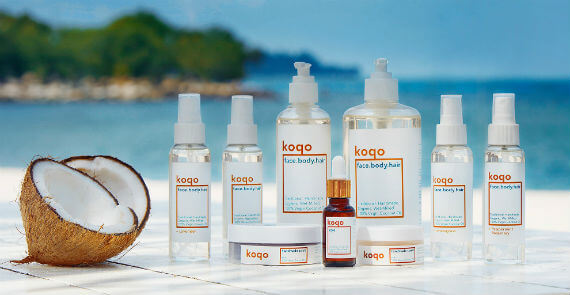 To help preserve a traditional craft and support small community farmers, Koqo Asia's rare coconut oil is 100% Handmade by a special group of women in a village in Bali. Produced in small batches, only the freshest and best coconuts are picked for our oil. It is wet-milled naturally without chemicals & machinery so it is purest, retains the most nutrients, texture is extra smooth and it lasts longer too. Koqo has recently won (2) 2018 Hair Awards! An ideal top-to-toe natural gift for your colleagues, friends and loved ones. Part of our proceeds also contribute to a teenage education fund to keep the village kids in school. Get a free gift box when you order 2 or more items (up to 250ml size) and you can provide/write your message on our gift tags which is included! Changing Lives One Bottle At A Time! SHOP NOW
15% off all Kildi Photo Iconic Singapore Shophouse Art During Xmas and NY Season 15 October - 31 December, 2018
Photos by Tatyana Kildisheva, (Kildi) unique Singapore art on canvas and metal. Event and family photography that is unique and special. Tatyana creates images you're sure to enjoy for years to come. Her perspective is refreshing and interesting, as she manages to capture the moment perfectly. Get a 15% discount on eye-catching Kildi artwork of Singapore, whether it's a piece in stock this holiday season or a custom piece designed just for you.  Choose colours to suit your home. SHOP NOW
When you contact Tatyana for your pre-christmas orders, mention you saw this XMAS offer on Expat Choice to redeem your 15% discount.
MORE OFFERS ADDED DAILY
Comments
I strongly advise that if you have a great Christmas offer to share with thousands of expats in Singapore then this list will be the coolest list on the net once all the offers are loaded and published across the Expat Choice Network. Last years list generated close to 11,000 views and may of the offers sold out. The founder of Seasoned Singapore Expat Women SSEW, the very popular gal about town, Nici Schueler says " SSEW is a space where expat women who have resided in Singapore for more than 3 years can interact with each other." The Closed Facebook Group has almost 5000 members at time of publishing so the reach between Nici's Group the Expat Choice is massive. Ladies join when you click on the following link. Enjoy! https://www.facebook.com/groups/429947657350454/
WOW. This is a really cool guide. So many options to full up my Christmas stockings...and I have a heap to organise before heading home for the holidays...I love the diversity of products we can have access to here in Singapore. Many of the offerings in this list are presented by business owners who have seen a product somewhere in the world and said, I'm going to bring this back to Singapore and just run with it.... beautiful collection - congratulations Nici Schueler for making the most of your wonderful FaceBook group to source all of these wonderful selections...