What do you think about Guards At The Taj is Shockingly good like a Shakespearean Tragedy?
Would you lay down your life for your best friend? 
Guards at the Taj is now running till 1 Dec 2018. A dark comedy about two longtime friends guarding the Taj Mahal, tasked to do the unthinkable upon command by their Emperor. Will their friendship survive?
"Guards at the Taj" is theatre at its most dramatic. Blood-chilling. Disturbing. Thought-provoking. Makes you look at – and think about – the beautiful Taj Mahal in a new light. Not picture postcard perfect, but with a dreadful past.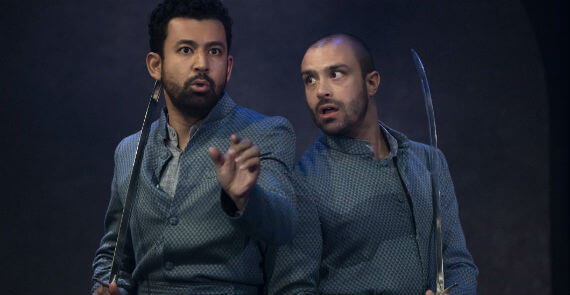 The Straits Times described it as an "arresting, brutally funny production". 
The Chicago Tribute described it as an "audacious black comedy".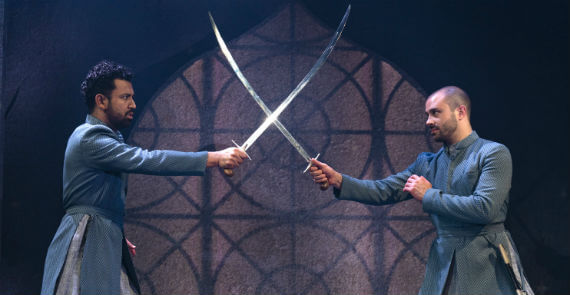 To me, it was certainly dark and foreboding. But more like a Shakespearean tragedy than comedy.
Yes, there were some lines that drew laughs from the audience on the night I saw it. And you must give full credit to the Singapore Repertory Theatre for brilliant production and staging – lighting, music, the lot.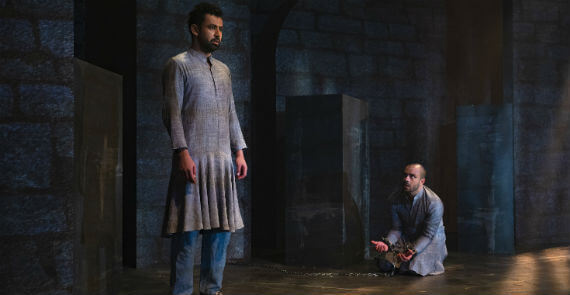 Watching the two incredibly talented actors – Ghafir Akbar and Jay Saighal – tell the story/myth of the Taj Mahal "that nothing so beautiful shall ever be built again", I couldn't help thinking that playwright Rajiv Joseph has certainly gone to Shakespearean lengths to dramatically deal with deadly themes.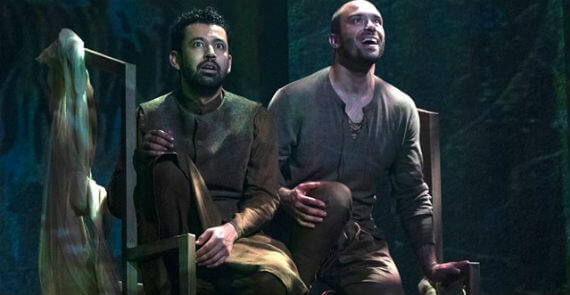 And as it focuses on two guys at the margins, I could not help but agree with the Chicago Tribute critic Chris Jones, who said "Guards at the Taj" was in the tradition of Vladimir and Estragon of "Waiting for Godot," or Rosencrantz and Guildenstern in "Hamlet."
As I watched two skilled actors on stage non-stop for ninety minutes, I also got to thinking of Tom Stoppard's play "Rosencrantz and Guildenstern are Dead".
But back to the plot and play of the hour. Directed by Jo Kukathas, "Guards at the Taj" is a prime example of the bravado, passion and professionalism of the Singapore Repertory Theatre (SRT). SRT takes risks. SRT gives Singapore the best in theatre from around the world. SRT should adopt the mantra "Think Global, ACT local".
"Guards at the Taj" runs until Saturday 1 December. Shockingly good! There's more here:
Comments
A wickedly dark comedy based on a myth surrounding the Taj Mahal that "nothing so beautiful shall ever be built again". "Riveting" – Entertainment Weekly From the company that brought you Forbidden City: Portrait of an Empress, Disgraced and Shakespeare in the Park, SRT is proud to present the Singapore premiere of Rajiv Joseph's Guards at the Taj. "Frisky, funny dialogue" – The New York Times