Hero Video Credit: Green Is The New Black
hero image: Sandra Marichal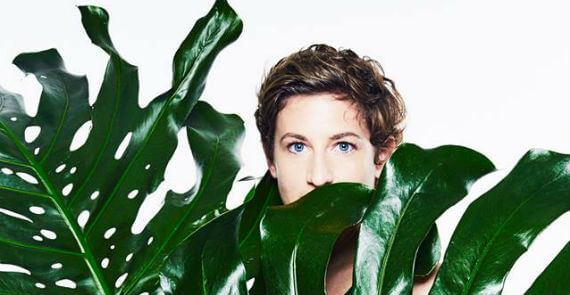 For her work tackling climate change in Singapore by enabling individuals and companies to take one simple step in the bigger fight.
Awarded 'Top 20 Women to Watch in Marketing' by Campaign Asia, Sandra is a Regional Content Strategist for Facebook IQ, born Millennial and trying to make the world a better place.
She is an environmental lobbyist and the Founder of #up2degrees – a movement that aims to raise awareness about climate change in Singapore by getting people to turn the temperature of their air conditioners #up2degrees so the planet won't have to do it.
She and the team recently succeeded in influencing the BCA Green Mark Award Scheme and made a minimum temperature mandatory in all new public buildings, offices and shopping malls. - with Sandra Marichal.
WHERE South Beach, Singapore
THE CONSCIOUS FESTIVAL by Green Is The New Black is back for it's 5th edition in Singapore and this year Powered by Holland & Barrett.26 & 36 Beach Road, 189768
FREE ENTRY
Register here : https://tinyurl.com/CFSG2019
WHEN
Saturday 2 & Sunday 3 November 11AM-7PM
WHY
We've walked on the moon...why can't we solve climate change?
If you have felt the twinge of eco-anxiety, the twang of disempowerment, or are a little lost trying to navigate your way through sustainability - we're right there with you.
While we may feel pessimistic when faced with the facts and reality of the world we live in, we are optimistic that our actions and humanity to change this around.
As living beings who want to stay alive, and make the world a better place for generations to come; The Conscious Festival is a space to encourage open dialogue, connection, community and growth.
You can expect to hear from experts in their fields, meet inspiring business owners changing the game and walk away armed with #LittleGreenSteps that will carry you forward in your journey towards a more sustainable life.
WHAT
The Conscious Festival is an almost zero waste and vegan event where fun and sustainability go hand in hand. With a market featuring over 80 mindful brands, transformative talks, delicious healthy eats, organic booze, interactive art, and games with a purpose - this 2019 edition is unfolding as the most inspiring yet.
Stay tuned for more details and join our newsletter here
Watch what happened last time here
Official Website here
#LittleGreenSteps because #SustainabilityisaJourney
Comments
Tackling climate change in Singapore by enabling individuals and companies to take one simple step in the bigger fight. Fantastic event.
Ronnie From The News Desk
Green Is The New Black is Asia's first conscious festival and platform. It's a place for people who want to #LiveMoreConsciously by improving the way they think, work and consume while doing more good in the world. This is a place where fun and social environmental responsibility goes hand in hand. #LittleGreenSteps #LiveMoreConsciously