Hero Video Credit: Green Is The New Black
hero image: Sandra Marichal
The Conscious Festival by Green Is The New Black GITNB is returning to The Lion City on Saturday 2 and Sunday 3 November 2019.
The fifth edition will take place at South Beach, a sprawling eco-lifestyle destination in the heart of Singapore.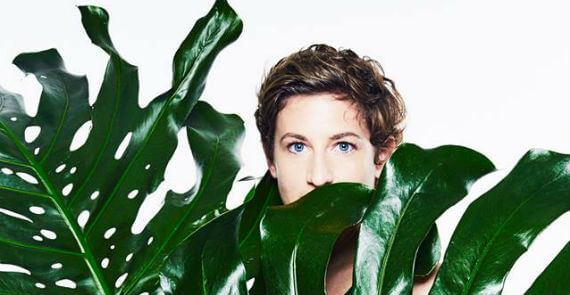 Sustainability continues to take center stage as the event progresses on its journey to becoming a zerowaste and vegan event where fun and sustainability go hand in hand, and everyone can be an activist.
The festival's famous marketplace is also growing and will feature more than 100 mindful brands, transformative talks, delicious and healthy eats, organic alcohol, interactive art, and games with a purpose.  
Last year's iteration in Singapore featured over 50 speakers, 70 local brands, and saw more than 3,800 attendees. The 2019 edition is already unfolding as the most enlightening and inspiring yet. 
 
The Conscious Festival empowers individuals to #LiveMoreConsciously through a mindful MARKETPLACE (free entry) and transformational TALKS (ticketed).
Bringing together the best local and international conscious brands, experts, entrepreneurs and business owners who work tirelessly to make meaningful change in their industries, the festival unfurls as a curated platform to raise awareness about sustainable consumption and lifestyle choices, so people can make better decisions about the way they live.
Every year, the biggest takeaway for guests is walking away armed with #LittleGreenSteps that will carry them forward in their journey towards a more sustainable life.   
 
Inspired by an expedition to the Arctic Circle earlier this year where Green Is The New Black co-founders Stephanie Dickson and Paula Miquelis witnessed the effects of global warming firsthand, the 2019 edition of The Conscious Festival is themed Climate Change is Real.  
 
"This year has been a huge one for the planet," says Dickson. "We've seen eco-anxiety grip the world, fires obliterate the Amazon, and climate deniers are in power. But we've also seen more people fighting the good fight, and movements like #FridaysForFuture and Extinction Rebellion instill some hope in humanity.
It's times like these where I feel both disempowered yet full of hope. However, I'm still optimistic and that our actions can turn this around. Anyone feeling lost or needing a little extra help navigating their way through this paradigm will find themselves not alone at the festival, but instead amongst a community where we can take action and grow together as a collective."  
 
This edition of The Conscious Festival is largely thanks to Holland & Barrett International, who is one of the world's leading health and wellness retailers.
For more than 145 years, Holland & Barrett have been supplying its customers with a wide range of vitamins, minerals, health supplements, specialist foods and natural beauty products.
Already a familiar sight in almost every major city and town across the UK, the brand is becoming increasingly more visible further afield, now appearing on shelves in Singapore, China and India. 
This year, GITNB are thrilled to have expanded the event space through the support of South Beach, (26 Beach Road), an eco-friendly lifestyle destination with a wave-like microclimatic canopy that naturally mimics a calming sea breeze. 
Green Is the New Black endeavours to empower the greater community to take positive actions to leave the world a better place while connecting with ourselves, others and mother nature.
These efforts are amplified in two cities annually when The Conscious Festival takes over Singapore and Hong Kong and is well on its way for further regional growth as well.
The festival welcomes professionals, individuals, families and little green warriors in the making who want to live more consciously and unites them under one roof with the mantra that together, we can do more with less and reduce our collective footprint on the planet. 
WHERE South Beach, Singapore 26 & 36 Beach Road, 189768
FREE ENTRY
Register here : https://tinyurl.com/CFSG2019
Official Website here
#LittleGreenSteps because #SustainabilityisaJourney
Comments
Green Is The New Black is Asia's first conscious festival and platform. It's a place for people who want to #LiveMoreConsciously by improving the way they think, work and consume while doing more good in the world. This is a place where fun and social environmental responsibility goes hand in hand. #LittleGreenSteps #LiveMoreConsciously