What do you think about Film: Kedi is the Cat's Meow Showing on Sunday 14 Jan 2018 2:30pm?
Thousands of cats roam freely in Istanbul. They wander in and out of people's lives, choosing humans who respect and love them.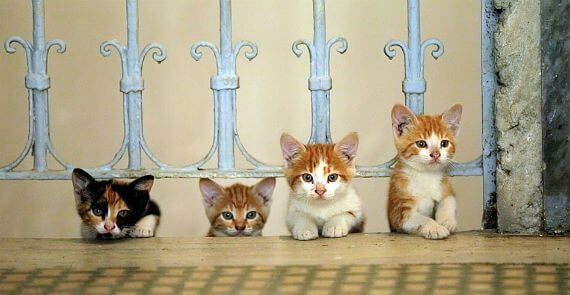 They have been part of the life of the residents of Istanbul for hundreds of years and are an integral part of daily life, bringing joy to those they choose.
First time feature filmmaker, Turkish born Ceyda Torum, and her cinematographer husband Charlie Wuppermann, give us a cat's eye walk on the backstreets of Istanbul in their delightful film Kedi – a tour of the city that tourists usually do not see.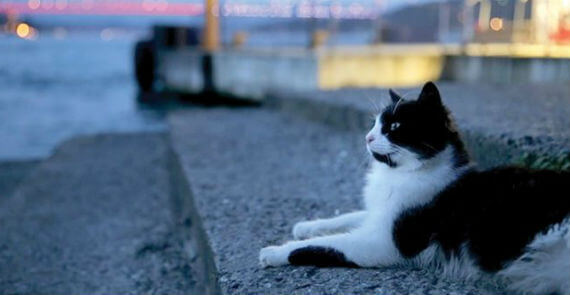 We meet seven street cats selected from thousands, each with its own personality and routine, and admire their ability to survive in such a densely populated city.
These cats are far from feral – they are sleek and well fed. The unique attitude of local residents allows them to share space everywhere – they inhabit café benches, doorways, markets, stairwells, car hoods, boats, houses and cardboard boxes, coming and going as they please.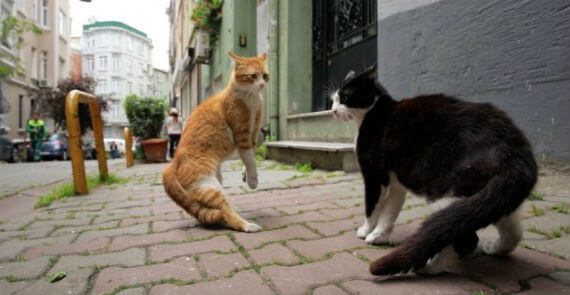 This is a beautifully made documentary edited from 180 hours of footage. It was made in a two-month shoot, much of it  from a remote controlled camera filming the cats at street level as they walk between the legs of people going about their daily activities. Music from Kira Fontana together with well-chosen records adds to the fun.
Cat lovers will be smitten with this film, showing long close-ups of cats and kittens and aerial views looking down on rooftops. I found myself looking for cats in every shot.
"Dogs think people are God, but cats don't. Cats know that people act as a middleman to God's will. They're not ungrateful. They just know better."
Director: Ceyda TorunDuration: 79Language: Turkish with English subtitles
Hundreds of thousands of Turkish cats roam the metropolis of Istanbul freely. For thousands of years they've wandered in and out of people's lives, becoming an essential part of the communities that make the city so rich. Claiming no owners, the cats of Istanbul live between two worlds, neither wild nor tame—and they bring joy and purpose to those people they choose to adopt. In Istanbul, cats are the mirrors to the people, allowing them to reflect on their lives in ways nothing else could. Critics and internet cats agree—this cat documentary will charm its way into your heart and home as you fall in love with the cats in Istanbul. 
KEDI
PG
A documentary of an ancient city and its unique people, seen through the eyes of the most mysterious and beloved animal humans have ever known, the Cat.
Showing on Wednesday June 28 2017 8:00 PM (80 Minutes) BUY HERE
The Projector - Redrum
General Admit
Written By
Ros Seale lives in Swanbourne Western Australia. She's passionate about the arts, here and abroad. Years ago she was a registered nurse, manager and decorator of the Shiralee Coffee Shop, The Bullseye and Matilda restaurants, and owner/operator of Perth's first gift shop - Shiraz in Napoleon Street Cottesloe. Now retired from business she remains passionate about the arts and other things!