Hero Video Credit: Venuerific
Grissini is a contemporary Italian grill restaurant specialising in premium meats and seafood prepared in a unique oven which combines a grill and oven in one, along with pastas, pizzas and classic favourites with a twist. 
The restaurant's unique Josper grill-oven is fired by charcoal and flavoured wood to bring out the aroma and texture of the ingredients.
Food items such as t-bone steak, lamb rack, pork chop, octopus, cod and sea bream are grilled whilst keeping moisture in, creating optimal outstanding flavours.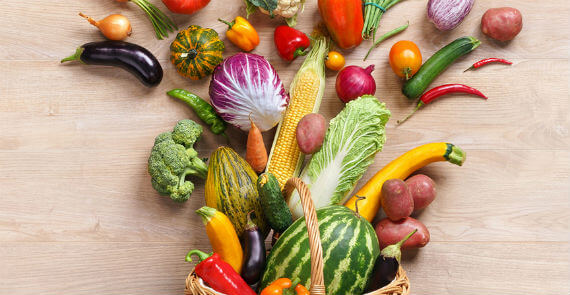 Book yourselves in for a farm-to-table dining experience as Grissini features a garden of greens. In partnership with Verdoora, pick from the best of Italian produce and savour rustic creations by Head Chef, Mirko Vinci. Verdoora is a fine food importer and distributor in the Republic of Singapore.
The company was established in Singapore in 2018 as the expression of COAGRO, an Italian cooperative of growers from the beautiful land of Sicily. Learn More Call +65 6233 1100 or email for reservation: [email protected]
Comments
Grissini sits on the lobby level overlooking Singapore river. The full height glass windows ensure there's plenty of natural light in the day, and offers a soft tranquil view when night falls. Featuring live antipasti stations, exclusive private dining rooms, a charcuterie and cheese room and a wine cellar, Grissini is also part of the hotel's integrated dining destination together with Food Capital, a buffet restaurant, and Tempo, a dynamic bar. https://www.expatchoice.asia/eat-drink/restaurants-casual/grissini-contemporary-italian-grill
If you are looking for a contemporary Italian grill, Grissini's is centrally located in the Grand Copthorne Waterfront Hotel on Havelock Road. Tucked away at the far end of the lobby, it has the privacy one needs when dining plus the advantage of melodic live music streaming in the background (on Wednesdays to Saturdays). The man behind Grissini's, Chef Vinci Mirko hails from Southern Italy. He has worked alongside Michelin-starred chefs in Milan, London and Singapore, traveling around the world to create unique signature dishes drawn from influences around the world. As I entered Grissini's Chef Mirko was in his open-glass kitchen making pizzas. The casual style of seating in the front of Grissini's allowed me to chat with him while he threw dough in the air. He gave me a slice of pizza to try as it came out of the oven - a light and crisp base just like in Italy. In this area a long high marble table with stools also allows for interactive casual dining if one has a large group wanting to mingle through the night. I feel this part of Grissini's is a draw as the open ambience and mild chatter from the lobby gives one the ambience needed to get a party going. There is a whole range of charcuterie to choose from – Burrata, Buffalo Mozzarella, Air-dried beef, Capocollo ham and more. These would go tremendously well with starters and salads. Chef Mirko was kind enough to put together a tasting menu for me. While waiting for the starter I crunched into a bread stick with a sundried tomato dipping sauce. The sticks were so good I asked Chef Mirko what they were called. He said grissini! So voila! That is how the restaurant was named – on a bread stick…. The tuna tartare arrived with a hint of Asian. Raw tuna, avocado, soy sauce and bread croutons - I could taste the difference to a usual tuna tartare. This was the product of Chef Mirco's travels around the world. I really enjoyed it with a sip of Claris 2017 Italian Pinot Grigio which was served chilled. The way to go! Grissini's boasts a variety of dining styles as it is situated on the Singapore River. To those who prefer an alfresco dining experience overlooking the river, there is an enormous area to enjoy. Perhaps to start you could have a glass of wine and starter then move into the air conditioned finer luxe dining area with a relaxed setting. I love the private dining rooms. Both rooms house up to 14 pax and 30 pax respectively and can be opened into each other if you wanted a larger space. My pasta course of Black Ink Tonnaralli arrived. Wild Mediterranean langoustine, prawns, tomato sauce, lemon zest, cherry tomato and white wine, this was the star dish of the night. I could taste the fresh seafood and the thick pasta sauce was something I had never tasted before. I asked Chef Mirco how his sauce was so tasty and different in texture. He said it is the tomato base which he makes himself. You have to try it if you enjoy squid ink pasta. It is a "must do" if you are at the restaurant for the first time. And be sure to order the Pinot Grigio which is a fuller body wine with fruity tones. It totally complemented the prawn pasta. Grissini's by this time had filled up. A weekday night both private rooms were packed and the restaurant was fully booked. A nice reinforcement for Chef Mirco who is extremely personable and in true Italian style, rocks up to patrons' tables to have a chat. I was the lucky diva tonight! I was about to savour two main courses. The Mediterranean Octopus tentacle with potatoes, Kalamata, heirloom tomatoes and pinzimonio sauce. First time I'd heard of this sauce….hmmm. Made with parsley, vinegar, garlic, red onion, lemon, salt and pepper this really tasted amazing with the perfectly grilled octopus. The tri-coloured tomatoes made all the difference to the taste and look of this dish. Beautifully presented! Interestingly I noticed at Grissini's that their main meals were coming from the outside. It was then that I found out that the charcoal grill oven not found in many restaurants is located outside, so all main meals are cooked in this smaller kitchen. No wonder the octopus tasted so good. I decided to change gears and have a glass of Kris Italian 2017 Pinot Noir as the pork chop was on its way. Imported from Australia the Bangalow pork chop was cooked with herbed butter, truffle mashed potato, asparagus and mushroom sauce on the side. Presented so artistically the pork chop was succulent and filled with bold tastes (which are often missing in pork). I had this on its own as I wanted to truly taste the pork. Then tried it with a sip of wine which was very complementary too. Actually the strip of fat on the pork chop really added to the whole experience of this dish so don't throw it away if you order it. As I am not much of a sauce person I usually have most meats, at the most with a touch of mustard (for steak). So I poured some mushroom sauce sparingly on one part of the pork chop and felt it was not overpowering, which was a sigh of relief. To end the night at Grissini's I had profiteroles – choux pastry with custard cream, dark chocolate and crunchy nuts. The best part about this finale was Chef Mirco standing over it, pouring the hot chocolate sauce slowly over each profiterole. Watching the chocolate flow over each profiterole was enough to make me want it all. I guarantee even if you are not a sweet lover you will be wrapped with this visual sight. If you are someone looking for a set lunch during the week Grissini's has it too. An Epicurean Express set lunch of two or three courses are priced at $28++ and $32++ respectively. With three starters, eight mains and four desserts to choose from, this is truly a steal. Some premium mains need an add-on in price as they are exactly that – premium! Set dinners are also available. Priced around $88++ it depends on number of courses and the mains chosen. If you are organizing a private event take the opportunity to have Chef Mirco curate something for your occasion. Some of Grissini's signature grill dishes maybe also the reason you might like to visit this great restaurant. The ribeye, T-Bone and Tomahawk steaks are on offer with lamb racks and octopus too. These I would say would be well worth a visit as the charcoal grill oven makes all the difference. For non-meat lovers there is a wide array of soups – wild mushroom, butternut squash and orange, legumes soup. Risotto, gnocchi and spaghetti also come in vegetarian styles. Most of the starter and salad menu offers vegetarian too like eggplant parmigiana, endive salad, Caesar salad (ask for it without anchovies) and grilled seasonal vegetable salad. Seafood lovers are not forgotten either. A good variety of seabream, salmon and cod are available on the mains and a seafood guazzetto for two people. This is a melody of clams, mussels, scallops, mullet, prawns and lobster cooked with white wine, tomato sauce, chilli and garlic. To dunk in the sauce, garlic bread is served on the side that completes the whole experience. All this for $80 for two which is extremely good value. This will be my next try when I am at Grissini's. Dessert lovers will be glad to know that Chef's Signature Coffee Tiramisu is on the cards too. Many other desserts like Panna Cotta, chocolate mousse, sea salt and coffee cake, hazelnut gelato and more will whet the appetite of anyone who waits for the end of the meal. So if you are craving for an Italian meal do yourself a favour and try Grissini's, this contemporary Italian grill. Be sure to knock on Chef Mirco's glass window to introduce yourself. He loves regular patrons and you may just become one of them!