To celebrate the first anniversary of their sister hotel The Fullerton Hotel Sydney on 18 & 25 October 2020, Town Restaurant, The Fullerton Hotel Singapore are throwing an Epic Aussie-themed brunch. 
Bring y'er mates and tuck into a smorgasbord of Australian favourites such as fresh Moreton Bay Bugs, Tasmanian Mussels, Slow-Roasted Australian Dorper Lamb Leg, Hickory-Smoked Australian Pork Ribs, Pan-Flashed Stanbroke Australian Beef and more. Servings are unlimited so go on ahead and indulge. View Menu Here. Don't forget to raise your glass with fine Australian wines and G&Ts featuring Four Pillars "Bloody Shiraz" Gin.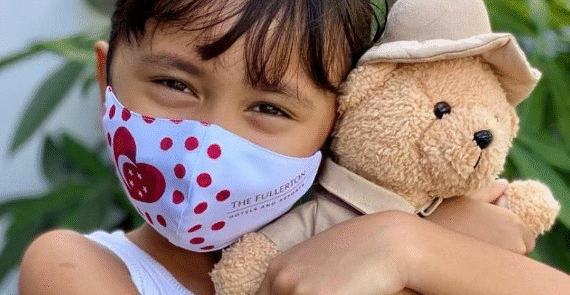 Kids under 11 dine free, from now till 31 October 2020. Priced from S$120* per adult (without alcohol) and S$173* per adult (with free-flow alcohol)
From its cool interior designed along clean lines, with seats finished in leather. Town Restaurant is perfect for a power breakfast, casual business lunch or pre-theatre dinner. Town Restaurant offers refined international flavours in an extensive à la carte menu as well as a variety of buffets. It offers a Power Breakfast, International Buffet Lunch, Asian Buffet Lunch, Asian Buffet Dinner, Seafood Gourmet Buffet Dinner. * details of offerings are subject to change
Town Restaurant, The Fullerton Hotel Singapore
18 & 25 October 2020, 12.00 p.m. to 3.30 p.m. (last order at 3.00 p.m) Bookings Here
INFORMATION
a. The Fullerton Hotel Singapore, 1 Fullerton Square 049178
w. www.fullertonhotels.com/singapore/the-fullerton-hotel/Dine/Town-Restaurant
Comments
I do love the whole Grand Affair heading out to The Fullerton Hotel in Singapore. The local immersive experience is one not to miss. The building is grand and the service is only as you would expect The Fullerton to deliver. Next week we will be attending the Epic Aussie Brunch and it's going to be one hell of a journey down memory lane. I am heading there with a Sydney friends and we will reminisce for sure over many drinks, thinking of home and how we all miss our family and friends in Australia. But this Epic Aussie-Themed Brunch celebration is to acknowledge The Fullerton Sydney's First Anniversary having opened on 18 October 2019. The menu is awesome, right up there will the grand brunches we have grown to know over the past decade or two in Singapore. Although, this time everything is prepared a la minute and brought to your table to enjoy. No buffets allowed, nor do we really want them. The selection is massive. I always like to start with a Breakfast item as it is brunch after all. Australian Brekkie with all the works and your choice of eggs (sunny side up for me) - this starter will get you in the mood for what is to come. Seafood on Ice, or Farm to Table. They both speak for themselves. The menu link is in the article above if you want to do a deep dive with the absolute details. There's a Butcher's Block Charcuterie, Pizza and Pasta to articulate the European inspired menu selections. Then we have the Asian Delights - including Duck, Pork Belly, Poached Chicken and a very handsome good of Hong Kong Dim Sum & Local Specials. A total of 8 x Dim Sum Items can be on your selection. Full yet? There's also the flavours of Indian and the elegance of Japanese on the menu.(we really are travelling today) and literally something for everyone. The Part of the Menu I am looking out for is the "Homesick" AUSSIE AFFAIR. You guessed it Barramundi, Leg of Lamb, Steak, BBQ Australian Pork Ribs and of course. The FISH & CHIPS There are sides, cheeses, desserts, both hot and cold - Ice Creams and sorbet to refresh the palate and some tropical fresh fruits. So, if you are not gravitating towards this brunch, then I don't think you can be pleased. Enjoy! Oh, and Happy First Birthday to The Fullerton Hotel Sydney. We will certainly be celebrating for you at the Epic Aussie-Themed Brunch.