What do you think about Eat Your Way Through Clarke Quay Trying Cuisines from 15 Restaurants Wed 5 to Sun 9 Dec 6pm onwards.?
Main Image: Clarke Quay Senor Taco Tacos
Nothing beats a good feed, so, in true Clarke Quay style you will now be able to taste the world at this unique foodies heaven...
This awesome pop-up dining concept, The Great Clarke Quay FEASTival will showcase the impressive repertoire of cuisines available at Clarke Quay and welcomes visitors to explore the myriad flavours offered street-style on Read Bridge, in a convivial outdoor setting, under the stars, overlooking the Singapore River. Eat your way through Clarke Quay trying different cuisines by 15 restaurants from Wednesday 5 to Sunday 9 December, 6pm onwards.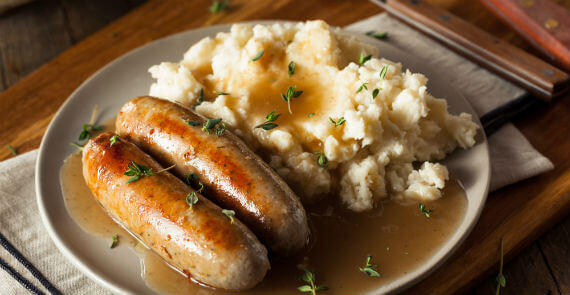 Clarke Quay Cask & Bangers Bangers & Mash
Signature dishes and curated cocktails will be the highlight at The Great Clarke Quay FEASTival. Visitors will be able to sample selected menu favourites at special tasting prices ($10-$32) from the 15 restaurants represented. Cocktails, wine and craft beers will also be made available so that you can pair them with food or simply enjoy the entertainment and liquid libations with friends on the bridge.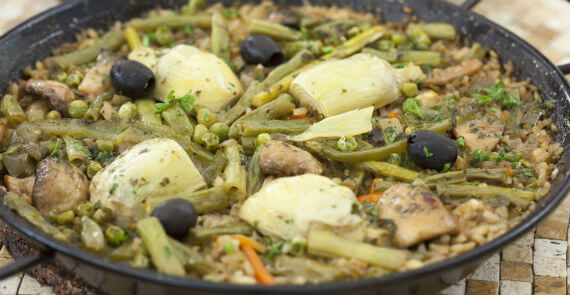 Clarke Quay Octapas Paella Verduras
Notable Asian cuisine must-tries include Tsui Wah's signature pork chop buns ($7.50), East Treasure's double boiled tonic soup with crocodile meat ($8), Ramen Keisuke Lobster King's Ramen ($10) and Zouk's RedTail Bar's prawn twister with sweet Thai chili sauce ($12).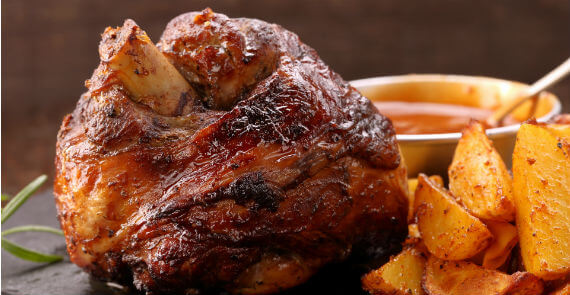 Clarke Quay Deutschlander Pork Knuckle
From the international selection, feast on pork knuckle sliders served with sauerkraut ($8) from newly opened Deutsclander, Bizengyu Japanese grade 3 Wagyu ($15) from The Ranch or Marisco Seafood Paella ($10) from Octapas. Popular street food tacos, burgers, sausages and wraps come in all taste and forms by Cask & Bangers, Cuba Libre, Harry's Bar, McGettigan's, Rodizio Do Brazil, Señor Taco, and The Pump Room.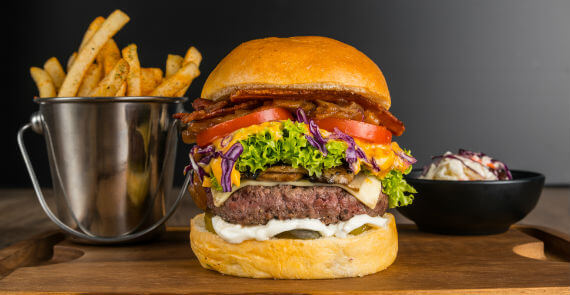 Clarke Quay Harrys Jazz Burger
Meeting on the bridge and joining the feast from across the river, Swissotel Merchant Court will be bringing to the table Durian Pengat ($6), an Ellenborough Market signature together with KB Burger or Kong Pak with pork floss, a Hokkien pork belly bun dish but with a twist ($5 for 2 pieces).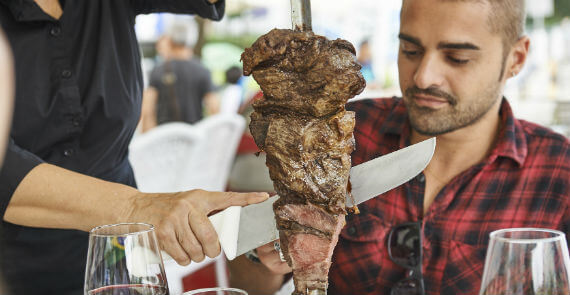 Rodiziodo Brazil Lifestyle
The Great Clarke Quay FEASTival brings together the very best of international cuisine in a street food format. Dine on the bridge and soak up the music and instagram-worthy entertainment brought to you by the various bands and DJs who would otherwise only perform at their respective venues.
The Great Clarke Quay FEASTival takes place Wednesday 5 to Sunday 9 December 2018, 6pm onwards on Read Bridge. Admission is free.
Comments
The inaugural Great Clarke Quay FEASTival is a fantastic way to try Clarke Quay's best and brightest eateries all in one go. The food is - as to be expected from the greats of Senor Taco, Deutschlander and Cask and Bangers - well worth the trip. The latin band played bachata and salsa numbers to the delight of the crowd and the Guinness from Mcgettigans was the cream on the top.
I had the pleasure of chilling at this new and inspiring event on Thursday Night. The rain stayed away and the evening sky was magical. The band played all night, rhythms from Salsa to tango to cuban beats. The vocalist was amazing. The prize draws throughout the night were well received and all the names called out had stayed on throughout the event to get their prizes. the buzz was quite electric and above all the 15 food stalls delivered above expectation. Bite sizes samples became huge meals. I was expecting taste size portions but for as little a $5 you could get yourself sliders, tacos, sausage in a long roll, half a pork knuckle... the list goes on and on. Get on down to Clarke Quay for this awesome event. It is on every night until Sunday starting from 6pm and ending later in the evening about 11pm. There is plenty of cover so if it does happen to rain... don't let that deter you ..... well worth hopping on down to the The Great Clarke Quay FEASTival
Once again a amazing and fantastic article on most of the great food and beverage places in and around Clarke Quay area. Sure to give this challenge a good nudge!