What do you think about Celebrate The Last Week of Oktoberfest With An Authentic German Experience ?
Don't miss your chance to celebrate the last week of Oktoberfest at Brotzeit!
Apart from its delicious Oktoberfest spread, Brotzeit promises authentic German experiences with signature party days and traditional entertainment.
When it comes to menu selections, we are particularly fond of the Oktoberfestplatte (S$138++), a massive platter bursting at the seams with crisp oven-roasted pork knuckle, juicy beer-infused Bavarian honey ribs, a succulent whole roasted chicken and a flavourful one meter smoked pork sausage that can feed 5 or 6 guests.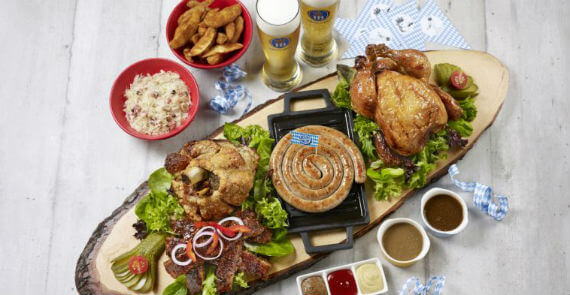 From Thursday 18 October through to Sunday 21 October, Join Expat Choice and come down to Brotzeit VivoCity to experience signature party days with renowned international Oktoberfest Oompah band, AnTon & the funny Guys. You'll definitely be entertained by their series of musical and comedic performances. Simply put - they are all about giving you a german experience with plenty of Oompah, Oompah, Oompah, Oompah.
Signature Party Days at VivoCity – Performance Dates On Thursday 18 October and Friday 19 October  2018 your festive celebrate will run from 6pm through to 10pm then on Saturday 20 October and Sunday 21 October there will be 2 sessions. Daytime from 1pm through to 3pm followed by an evening session 6pm through to 10pm. Why not sweeten the last week of your Oktoberfest experience with these crazy Expat Choice deals and promotions at Brotzeit.
Beer promotions – Keep your ears peeled for "Ein Prosit" (a traditional Oktoberfest song) deals and get beer passes (10 x 0.5L Hofbräu Oktoberfest beers) for only S$128 (U.P. S$148)
Free Hofbräu Oktoberfest beer – Come dressed in a Dirndl and Lederhosen and get a free 0.3L Hofbräu Oktoberfest beer on us
Win vouchers and Sennheiser products – Take part in in-store games and the Grand Lucky draw to win amazing prizes
Win Oktoberfest merchandise – Collect exclusive Oktoberfest merchandise with direct purchases or get them free with a min. spending of $200 in a single receipt.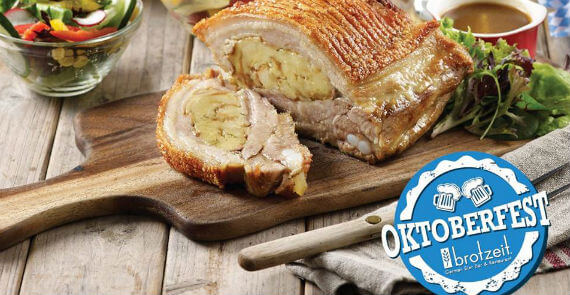 For a menu selection suggestion try the Stuffed Pork Belly available for a limited time only through until Tuesday 23 October. To get the complete Oktoberfest experience, pair this deliciously crispy pork belly with our specially-imported Hofbräu Oktoberfestbier all the way from Munich. Make your reservation now and experience Oktoberfest the Brotzeit way!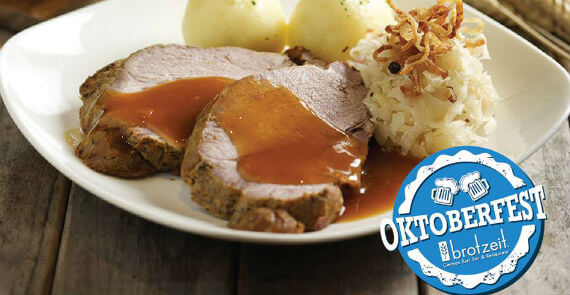 An Oktoberfest all-time favourite, the tender pork collar is slow roasted in dark beer sauce and is served with soft potato dumplings and tangy sauerkraut. Only available during Oktoberfest, don't miss out on this delicious Roasted Pork in Dark Beer Sauce! Make your reservation now and experience Oktoberfest the Brotzeit way!
POPULAR READS
Will You Fly When Your Pilot Is a Robot?
Comments
We went to Vivocity Brotzeit. It has a variety of beers and the quality and taste is very good. We tried their seasonal beers. Also the food taste is nice. We ordered the grilled pork sausage, fladen and breaded Camembert. Highly recommended.
Had an awesome dinner date experience at Brotzeit Vivo Branch. Staff were very polite and services provided are tip-top. Food was served well and was delicious. The beer was really amazing too! I'd recommend this place to my friends and will definitely come back for more food and drinks at Brotzeit. Thank you!