Hero Video: Tanjong Beach Club
Tanjong Beach Club is bringing back the best of what they have to offer - all in one weekend - to throw the biggest summer party for all.
Tanjong Beach Club is turning 10! Celebrate a decade on the best strip of sand at your favourite sun-kissed playground. Apart from recently launching a new menu along with a new head chef,  Tanjong beach Club is pulling out all the stops to make their big birthday bash Tanjong Paradisco the most exciting beachside extravaganza.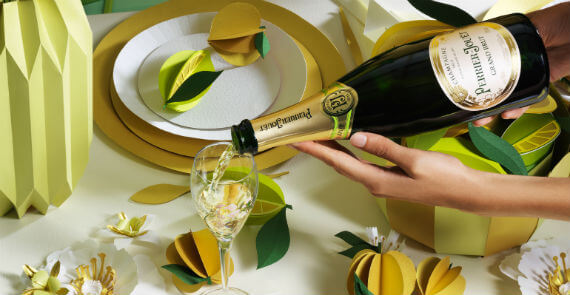 Get ready to relive your favourite moments from the past ten years with Bottomless Brunch to groovy DJs and yoga by the beach. Paradise by day, disco by night – it's the ultimate beachside shindig all weekend long. 
All passes are now available on www.tanjongparadisco.com
On Saturday 10 August 11am-2pm Kick off your weekend with Tanjong Beach Club's biggest and booziest Bottomless Brunch to date, where the spirits will run high but never dry with endless glasses of Perrier-Jouët champagne.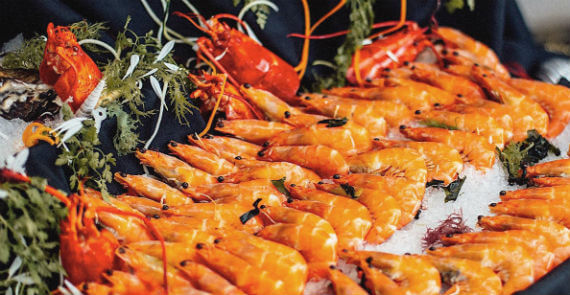 Leave the kids at home for this adults only brunch edition and indulge in an ensemble of the freshest seafood, charcuterie and cheese, succulent meats on the roast and heavenly sweet treats.  ($208) Endless flow of Perrier-Jouët and other tipples and ($148) Soft drinks only.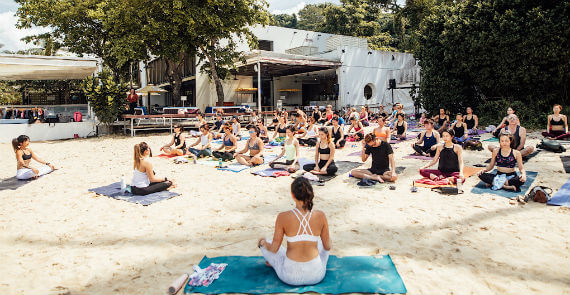 Also on Saturday 10 August Yoga Movement brings a series of Beachside Yoga classes that will invigorate the body and soul. Choose between a multi-levelled Power Flow class with Nicole or a Back to Basics session with Alicia. 9.30am to 10.30am, 11.00am to 12.00pm  at $25 per session which includes a complimentary glass of Rosé Lemonade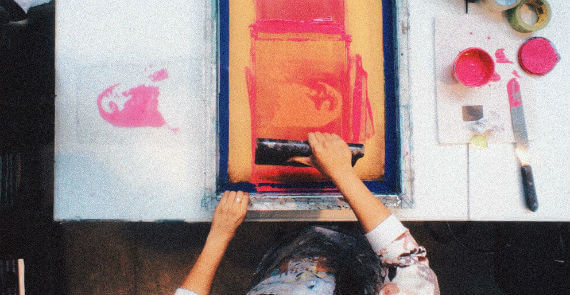 Dive into the realm of art with ARTEFAKTS through hands-on Silkscreen Printing & Paper Marbling craft workshops for you to create artwork that will be uniquely yours. Workshops will be held Saturday10 August, 12.00pm to 6.00pm and they are free for all, Slots are available on a first come first served basis.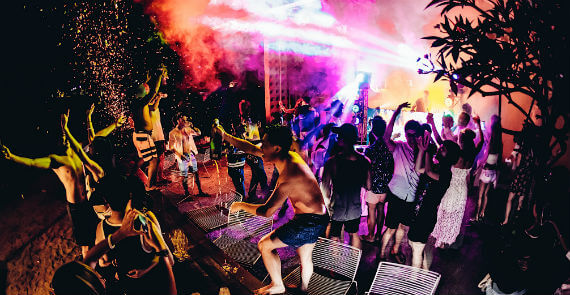 If you're all about dancing on the sand, join Tanjong Beach Club All-Day Tiki Party to celebrate a decade of tropical beats and disco sounds that have shaped and moulded the Tanjong Beach Club. Get ready to boogie till the sun goes down with a DJ line-up featuring the best of Tanjong Beach Club's DJs over the past decade. Line-up includes Cats on Crack (The Council), Daryl Knows (Darker Than Wax / CÉ LA VI), Mr Has (Rawjak Inc), Tyler Made, KFC, YuJin, Zushan, and more. 10 August, Saturday, 1pm to 12am Pre-register for a free Saturday Pass. www.tanjongparadisco.com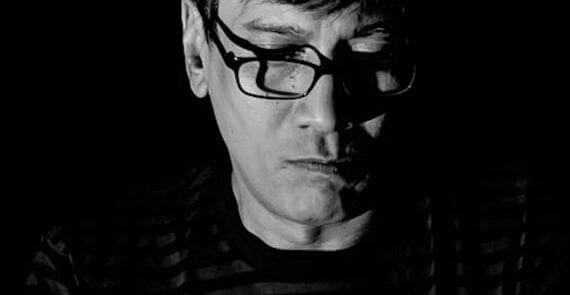 DJ Brendon P
The Ultimate DJ Blowout on Sunday 11 August  2pm til 2am will feature a stellar line-up of international electronic acts to bring you the biggest summer extravaganza on the beach this year. With headliners Bondax (UK) helming the decks to bring the best dance music craft and Grammy award winning RAC with dreamy indie-pop dance-offs, get ready for a power-packed night at this summer playground. 
 
The party will be completed with premier disco producer and genre-bending Ray Mang (UK) and Downtown Party Network (LTU) who stands for the music from another side of the world, an entity combined of experiences, influences, events, trips and adventures in music that have come together during the last 2 decades.
Not forgetting Tanjong beach Club's very own taste-master and one of the best DJs in the region, Brendon P (SG) who has had a career that's almost 4 decades old in the clubs and music industry.  Fuel up and treat yourselves to a plethora of mouth-watering beach bites and savoury bites from the Food Village including pita wraps, charcoal-grilled skewers, refreshing acai bowls and so much more. All passes are now available on www.tanjongparadisco.com 
Comments
Sentosa's premier sun-kissed playground, Tanjong Beach Club opened in 2010 on Singapore's best strip of sand. A stunning amalgam of restaurant, bar and urban escape, Tanjong Beach Club pays tribute to the free-spirited nature of a bygone era, taking its design cues from mid-century modernism and elements of Singapore's colonial past. Lie languidly among the palm trees, laze by the pool with a Mojito in hand or tuck into fresh coastal seafood. Enjoy the serenity away from the hustle and bustle of the city on the weekdays. On the weekends, have a lazy brunch while overlooking the beach or join in their iconic Sunday Smack My Beach Up parties. Tanjong Beach Club has been recognised as one of the World's Top Beach Clubs in Conde Nast Traveller's Gold Standard List, alongside world class beach clubs in Ibiza and Barcelona.
This is literally an oasis just 25 minutes taxi ride from Marina bay. The pool is great and different chill beds & sofas create relaxed atmosphere. Of course there's restaurant side as well but I didn't try that this time, just enjoyed their cocktails and atmosphere. Service very friendly and fast, drinks top-notch and the feel that only few know this place made it even more special. This is my "secret" hideaway in Singapore. I recommend it to anyone needing some rest from the hot & busy city. Peeter Nieler reviewed Tanjong Beach Club on Facebook.