What do you think about Best Spanish Restaurants In Singapore?
We are spoilt for choice when it comes to International dining in Singapore.
That's where Expat Choice steps in. We don't make lists, you do. You tell us what you like, or you vote for the best of the best. There need not be reviews on every entry because not everybody is registered to leave reviews, but we do know how many people are opening restaurant details and hitting on their website. So we have compiled this list of Best of Spanish Restaurants in Singapore to point you in the right direction…enjoy!
Binomio Spanish Restaurant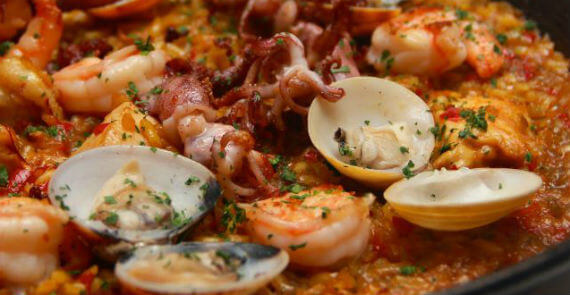 Like the Image? Click to find out more
Binomio in Spanish literally refers to a "pair" or "duo" in English. Binomio Spanish Restaurante is exactly this - the pairing up of two different concepts, a casual Tapas Bar and a Fine-Dining area, both serving up authentic Spanish food. This blend combines both the liveliness of the Tapas Bar as well as the elegant and calmer atmosphere of the Fine-Dining Restaurant. For privacy, there are two smaller rooms, each providing seating up to 8 persons and which can be combined to create a larger space, comfortably fitting 18 guests. read more >
Restaurant Gaig NEW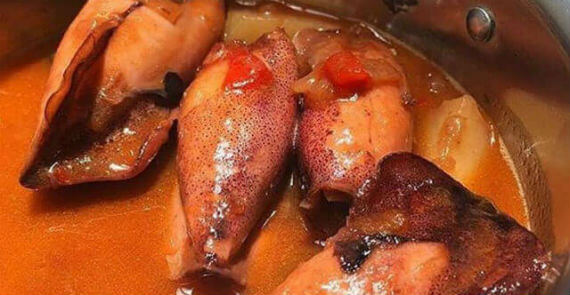 Like the Image? Click to find out more
Located on Stanley Street, the Singapore outpost of Barcelona's Michelin-starred Restaurant Gaigserves delish Spanish plates, with a focus on Catalan classics. While cosy, the white-washed space is inviting, and the rustic cooking is steadily winning over Lovers of all things Spanish. The Paellas are foolproof, but it's the Catalan dishes that are likely to lure you back.  Restaurant Gaig specialises in Catalan cuisine with recipes handed down from generation to generation so expect delicious and hearty renditions of taditional dishes. read more >
FOC by Nandu Jubany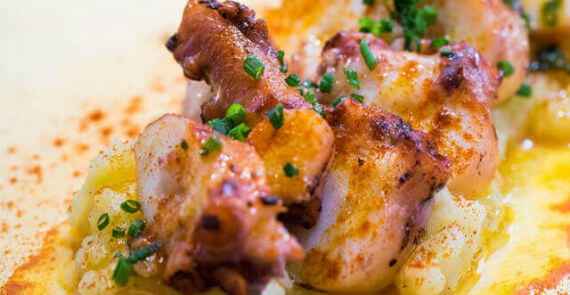 Like the Image? Click to find out more
FOC is a buzzy, interactive experience, a vibrant Spanish affair in the heart of Singapore with stunning food and outstanding cocktails. They are open all-day! FOC brings you, alongside Michelin-starred chef Nandu Jubany,  the essence of Catalan cuisine carefully executed by Chef Jordi Noguera together with an incredibly hand-crafted Cocktail program by award-winning Mixologist Dario Knox. read more >
Esquina Menu del Dia (Set Lunch)
Like the Image? Click to find out more
Inspired by the colourful tapas bars found in Spain, Esquina provides visitors to the culturally-rich Chinatown with an added choice of European cuisine to the ethnic enclave. Open for lunch Tuesday to Saturdays, Esquina serves mainly modern Spanish tapas in a unique location that is surrounded by post-war colonial buildings, hip coffee joints and 'old school' home style restaurants. The set lunch menu is a winner which includes a $28++ selection of three items or a $38++ treat which includes five taste sensations. You will experience items selected for the daily lunch menu such as the Grilled Sucrine Lettuce with Herb Yogurt and a sprinkle of Macadamia Nuts (pictured) or the popular Esquina's Spanish Omelette with Confit onion with a drizzle of potatoe oil caviar. read more >
Ola Cocina Del Mar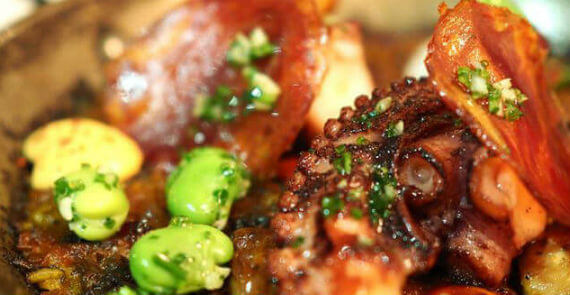 Like the Image? Click to find out more
OLA Cocina Del Mar is a contemporary Spanish restaurant that marries the best seasonal produce with traditional methods in a homely and casual atmosphere. The open kitchen takes center stage, where guests are invited to watch and interact with chefs as they chop, blend, grill, and cook.  Must try dishes at OLA include "Gazpacho"- cold tomato and cucumber soup with raspberry vinegar, "Pulpo a la brasa"- grilled Spanish octopus with chick peas, romesco sauce and black olives, "Ceviche"- marinated sustainable fish with lime, chili and red onions, and "Cochinillo OLA"- roasted suckling pig with orange caramel and sweet & sour sauce. read more >
La Taperia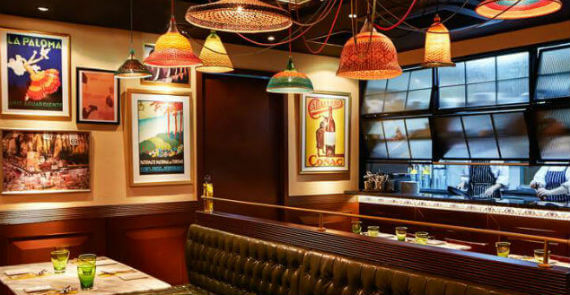 Like the Image? Click to find out more
Perched on the 2nd storey of Shaw Centre, La Taperia offers a holistic dining experience with traditional Spanish fare, affordable booze and late closure. The convivial dining space offers a maximum seating capacity of 58, boasting a quaint outdoor balcony where you can nibble late-night tapas over a good drink.  The Restaurant also boasts the largest Spanish wine collection in any local restaurant, on top of a plethora of Glendronach single cask whiskies aged in the best Spanish Oloroso casks. read more >
Dehesa Restaurant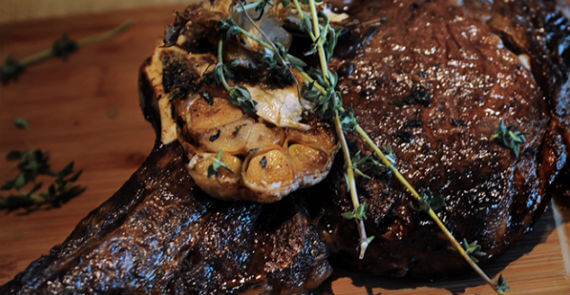 Like the Image? Click to find out more
Dehesa (which in Spanish means "grasslands" – home of the Iberico pig) is an escape from the ordinary. The only front-runner of the nose to tail eating revolution in Singapore, it is the home of distinctive, made-from-scratch and robustly flavoured alternative cut and offal delicacies, as well as succulent classic cut specialities with a commitment to whole animal usage. Chef-Owner Jean-Philippe Patruno (affectionately known as JP) sits at the helm of this innovative venture located on North Canal Road, which extends the thriving Hong Kong Street dining scene. read more >
Chef Takeover | Chef Fernando Arellano of Two Michelin-starred Zaranda Leads ESQUINA 8 & 9 Nov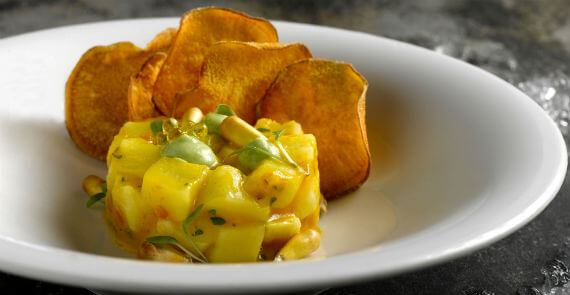 Like the Image? Click to find out more
Expat Choice is excited to announce that for the first time ever, Chef Fernando Arellano of critically acclaimed Zaranda will be doing an exclusive two-night only ESQUINA Takeover in November 2017, joining Head Chef Carlos Montobbio of ESQUINA in his kitchen. While both chefs provide differing gastronomic experiences at their respective restaurants, they share the same pride for their Catalan roots. (Available 8 & 9 November 2017, over two dinner settings at 6pm and 8:30pm) The ESQUINA Takeover features seven exquisite courses at $148++ per person. The menu is designed by Chef Fernando, and showcases unique dishes such as the Marinated Black Angus Beef Dumpling, which is lightly smoked, served with onion custard and black truffle, as well as the Lamb "Mandala", accompanied by Arabic sweet spices and aubergine.  read more >