Main Image Credit Anti:dote
Singapore has the beauty of choice, and choice is never lacking when it comes to the gorgeous cocktail bars and the awesome concoctions we get to tipple along the way.
Expat Choice has compiled some of the best bars to visit. Singapore's cocktail scene has never been better. But even if you think you know where to go, do you know all these decadent dens? From a modified old fashioned to tweaked Tom Collins, they maybe a little more expensive than your usual happy hour pours, but these are awesome cocktails, made by awesome barmen who are out to impress.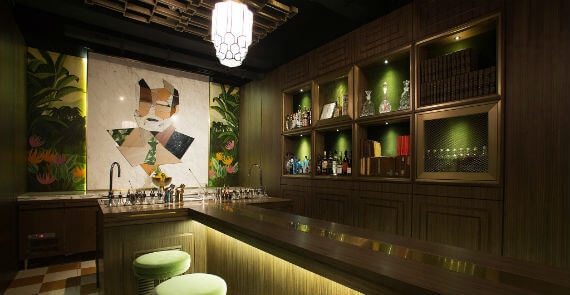 Every drink has a story to tell. It's no secret that booze was Hemingway's life-blood, for him and his fictional cohorts. He was a sophisticated drinker, a lover of fine spirits, and a true connoisseur who sought out the best bars from Paris to Pamplona. The Old Man honors Hemingway by taking inspiration from his novels, history, and folklore, and by using novel ingredients and culinary accoutrements – thereby paying tribute to the spirits and cocktails he loved. reservations, contact and location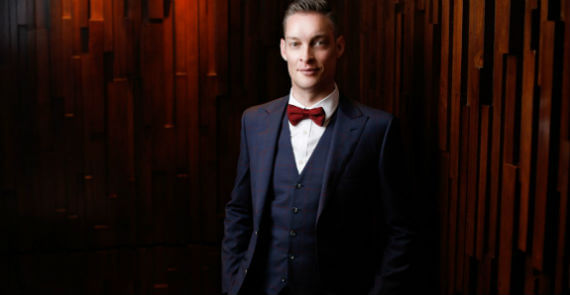 Renowned Australian-based bartender Andy Griffiths is set to head new local cocktail bar, Idlewild. Named after the Idlewild Airport - now John F. Kennedy International Airport, Idlewild harks back to the Golden Age of air travel in the 1940s through to the 1960s. Designed as a retro-luxe bar, Idlewild woffers warm and plush interiors reminiscent of the times, with decorations and trinkets collected from around the world. Expect live music performances,  innovative beverages,  a selection of craft beers, wines, champagnes and rare spirits. Idlewild opens Wednesday 20 February 2019 contact and location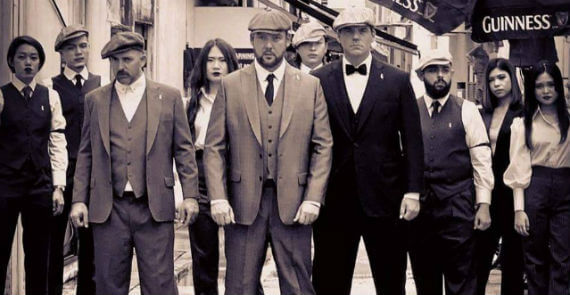 The Monarchy, known for playing host to both royalty and celebs alike, is the brainchild of nightlife veterans, Robbie Hoyes-Cock, the CEO & Founder of the world's most glamorous Formula 1 weekend after-parties The Podium Lounge and Steve Yallop, former Director of Pangaea at Marina Bay Sands who have been organizing high society club nights in Singapore since 2005. contact and location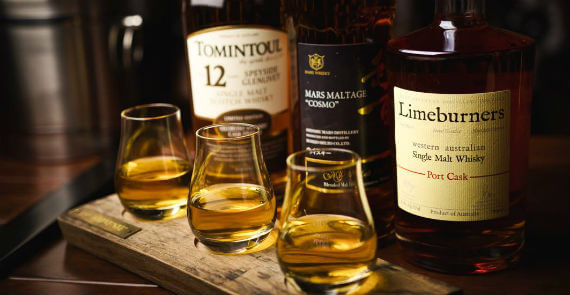 At The Cooperage the founders match the age statement of the whisky to the price you pay for a 30ml pour. A Dram. This means a dram of a 12 year old single malt will cost you S$12++, and so it goes until you hit 21 for a cool S$21. Aside from whiskies, there is a slim selection of beers, cocktails and spirits to choose from. The Cooperage has a full-fledged dinner menu such as mouthfuls of shisamo mentai cubes dressed with salmon roe and wasabi-marinated octopus. Shared steaks are also offered, like the Black Angus Tomahawk, though reservations are required in advance for this item.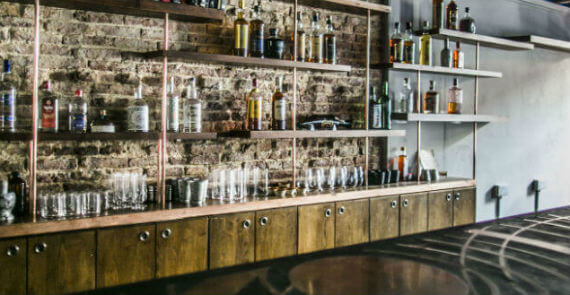 Native is a Singapore Cocktail Bar with a focus on foraging and using regional produce Southeast Asia and beyond. They love to work with ingredients they are familiar with, that they grew up with; mango, tumeric, cinnamon, tapioca etc. But the founders also love to discover what they have not seen. From foraged ants to arrak from Sri Lanka, they only have to walk within the region. Founded by Vijay Mudaliar, Native is committed to using local and regional produce and supporting local and regional craftsmen for its wares, scents, music and more.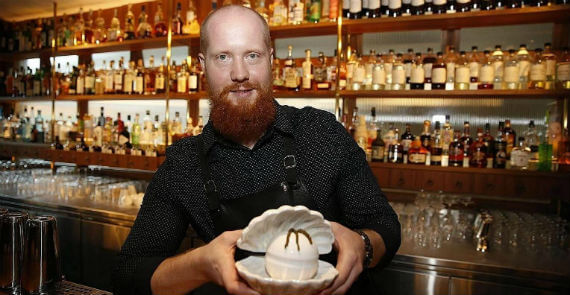 Origin Bar's cocktails are inspired by 5 key districts of Singapore: Orchard, Chinatown, Little India, Boat Quay and Marina Bay. Bar Manager and Slovakian native, Adam Bursik, has carefully concocted each cocktail to reflect the colours, flavours and historical anecdotes of the different neighbourhoods. The namesake, Origin, is a spicy gin-based cocktail made with sugar cane honey, nutmeg, pepper, charred pineapple and lime husk wine; Leaf the Curry, a tart-sweet rum cocktail features curry leaf, tamarind and green cardamom; Buona Vista, an ode to journeys and settlement, offers notes of coffee, fig, distilled hazelnut, chocolate and Campari; and The Pearl, boasts a smooth and floral bouquet of Black Forest gin with tofu, elderflower, sea grapes and Mugi shochu.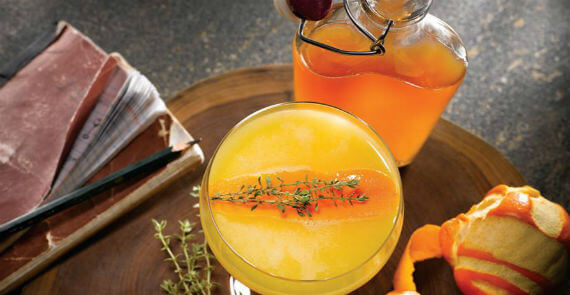 Anti:dote ( antidote ) is a stylish and modern cocktail bar with a progressive selection of concoctions that appeals to the most discerning taste buds. Combining the craftsmanship of traditional bartending and the artistry of experimental mixology techniques, classic recipes are reinterpreted with contemporary flair. At Anti:dote, drinks crafted with premium spirits and house made bitters, liqueurs and sodas are paired perfectly with innovative modern tapas.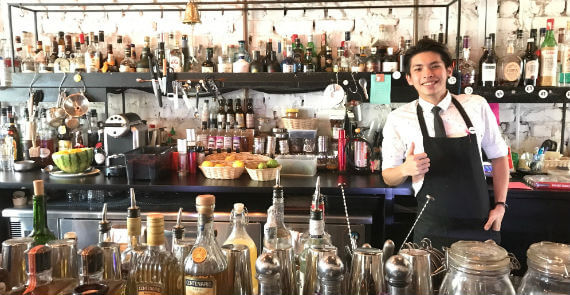 Like what you see? Click on image to find out more.
"Best Cocktail Bar 2015 & 2016" awarded and voted by the people of Singapore, a chic restaurant & cocktail bar, Maison Ikkoku located on the second floor of 20 Kandahar Street, Singapore, serve up to 100 percent custom bespoke cocktail with no drinks menu, every drink crafted from the fresh ingredients, that's what makes this bar difference from others. This unique bar believes in evolving, a modern twist industrial look, Maison Ikkoku boasts an organic-meets-trendy feel with greenery above the bar, vines intertwining and plants hanging naturally where the bottles are displayed. Open Sunday to Thursday: 6pm - 1am Friday, Saturday & Eve of Public Holiday: 6pm - 2am.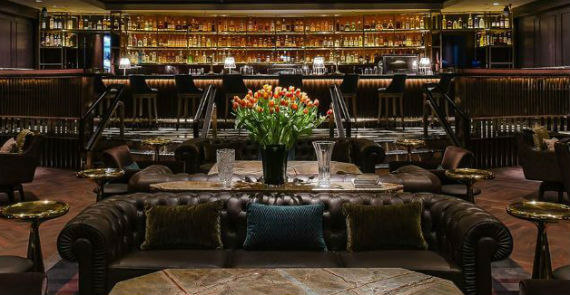 Like what you see? Click on image to find out more.
Inspired by the Golden Age of cocktails and fine drinking, Manhattan is reminiscent of a grand hotel bar, modern yet with a touch of old New York glamour and sophistication. Choose your tipple from artisanal spirits, and classic and forgotten cocktails, meticulously crafted from the world's first in-hotel rickhouse and a remarkable collection of house-made ingredients, accompanied by gourmet bar bites.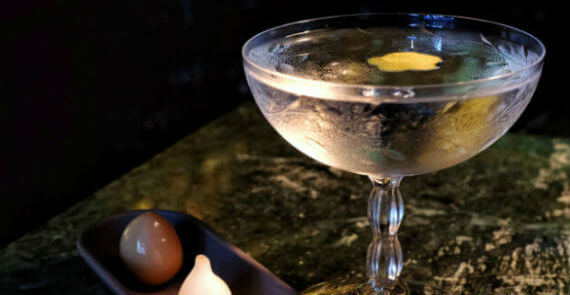 Like what you see? Click on image to find out more.
Named after one of the classiest classics in the world, Gibson presents uncompromising quality on cocktails, hospitality and interior design. They cater to the mavericks, the non-conformists, the gentlemen (and ladies!) who know exactly what they want. Like the Gibson cocktail, which is an unusual cocktail only selected by drinkers with serious but unique tastes, they take the same approach in every way; always serious about our craft, but they'll never take themselves too seriously! The Gibson is a mixed drink made with gin and vermouth, and often garnished with a pickled onion. Commonly used ingredients. 6 cl (2 ounces) (6 parts) gin; 1 cl (0.33 ounce) (1 part) dry vermouth. Preparation, *Stir well in a shaker with ice, then strain into a chilled martini glass. Garnish and serve.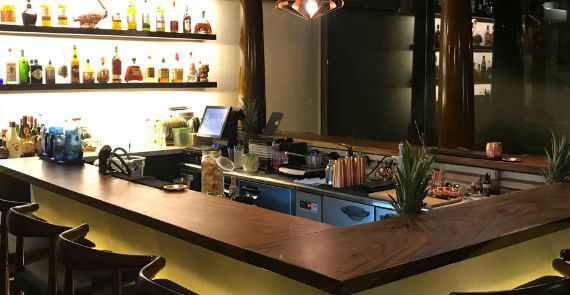 A hidden gem with a refined atmosphere, great for impressing your partner or even chilling out with a small group of friends. They have a good variety of cocktails, particularly their local-inspired drinks like "Chicken Rice", "Peranakan" and "Laksa". Bartender is also very knowledgeable and willing to introduce you to the cocktail scene. Contact and location here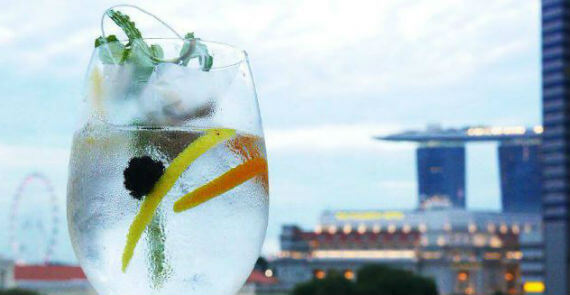 Like what you see? Click on image to find out more.
Perched on the top two floors of a newly-restored heritage shophouse by the Singapore River, Braci is a modern Italian restaurant and rooftop bar. Perfect for sundown and postprandial drinks. Overlooking the Singapore river, the casual-luxe 16-seater open-kitchen restaurant and 30-seater bar features progressive Italian cuisine and classic cocktails. Braci is one of the newest modern Italian restaurant and rooftop cocktail bar by renowned restaurateur Beppe De Vito.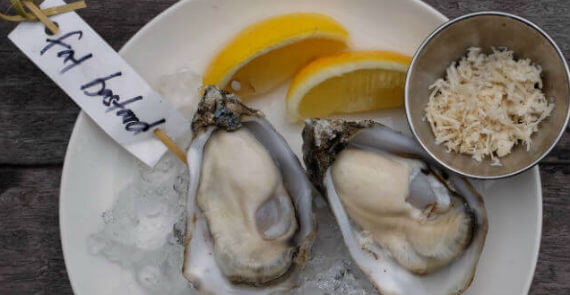 Like what you see? Click on image to find out more.
We popped this one in 'cause the cocktails here deserve to be noted. It all started with one trip to the Hama Hama oyster farm in the Pacific Northwest. With hands dipped in the coldest estuary of the region, shucking live oysters in waist-deep waters, eating them fresh...one holiday experience turned into inspiration for this breezy Seattle-style cocktail bar concept. At Humpback, expect the freshest offerings from sea, land, and garden, with ever-evolving flavours to sample as the seasons change. Their specially-curated beverage menu carefully complements your dining experience, with a focus on white spirit-based cocktails, wines, and beers. To top it all off, the team's friendly hospitality will ensure you have a whale of a time.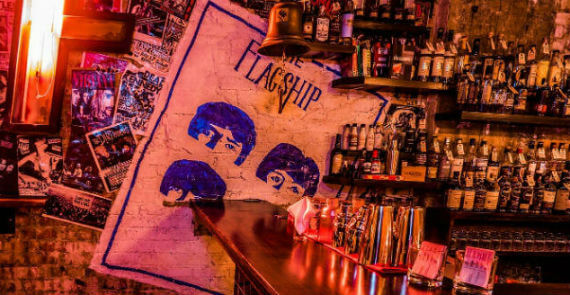 Like what you see? Click on image to find out more.
With the revival of the Old Fashioned in the current craft cocktail explosion, this classic cocktail is the star in Flagship's drinks menu, which promises a mix of whisky and bitters done perfectly each time. Often referred to as a cocktail bar with an old fashioned heart, sit back and experience a classic, enjoy one of their signatures, or customize your own Old Fashioned with a favourite choice of spirit. The Old Fashioned is a cocktail made by muddling sugar with bitters, then adding alcohol, such as whiskey or brandy, and a twist of citrus rind. It is traditionally served in a short, round, tumbler-like glass, which is called an Old Fashioned glass, named after the drink.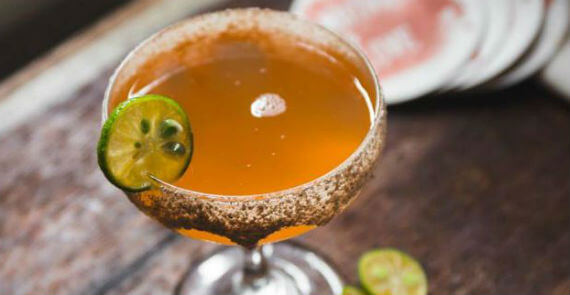 Like what you see? Click on image to find out more.
Residing in the heritage enclave of Ann Siang Hill, Nutmeg & Clove has taken a historical perspective with our cocktail offerings. Embracing the progression from colonial outpost to modern metropolis, the founders incorporate familiar elements of the diverse cultural and culinary heritage to create a list of avant-garde cocktails featuring classics reinterpreted with a Singaporean inflection.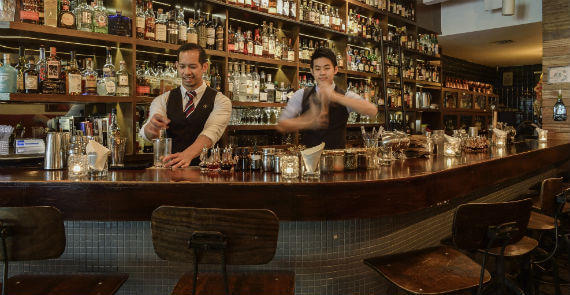 Like what you see? Click on image to find out more.
You will find classic cocktails, craftsmanship and precision here at Jigger & Pony, appearing in Asia's 50 Best Bars list for the second year in a row. Named after the double-coned measuring device used by bartenders to accurately pour out liquid, Jigger & Pony is a tribute to the 19th-century, when cocktail recipes were listed in "jiggers" and "ponies". Home to classic cocktails and fresh interpretations of the same, Jigger & Pony caters to both the informed as well as the freshly acquainted cocktail drinker. Jigger & Pony is especially great for groups, with crowd favourites like the Punch Bowl being absolutely ideal for a large party of friends. This is unquestionably a place where you can spend an entire evening.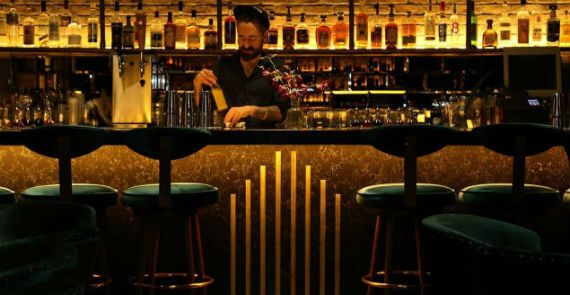 Like what you see? Click on image to find out more.
Headed up by New York Mixologist Liam Baer, Catchfly drinks menu features contemporary twists on your classic favorites, bursting with fresh herbs and invigorating spices. Like The Honey Badger; a twist on a classic Whiskey Sour with rosemary infused Bourbon, lemon, honey, ginger and a kiss of Yellow Chartreuse. These cocktails are also perfectly paired up with our delectable small plates as well as a variety of main plates. Guests can also check out a back bar that highlights craft spirits made in the US.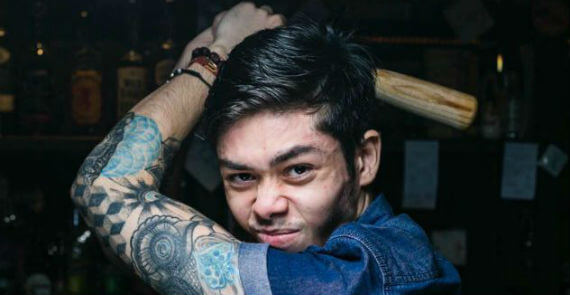 Like what you see? Click on image to find out more.
A legitimate place for illegitimate people, Employees Only is New York City's inimitable speakeasy located in the heart of the West Village. In June 2016, Employees Only debuted its second outpost in the Chinatown neighborhood of Singapore, joining a flourishing dining scene and beloved cocktail community in the tropical city-state. Spearheaded by Igor Hadzismajlovic, one of the original five partners of the New York location, Employees Only Singapore is proudly training a new team of young bar apprentices and has gained recognition as a must-visit nighttime destination with a devoted local following.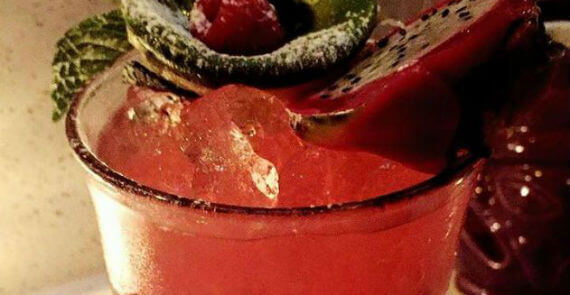 Like what you see? Click on image to find out more.
Bitters & Love is a specialty cocktail bar full of passion, love and personality. The team at Bitters & Love is dedicated to serve you with a touch of the extraordinary. To complement your tipple, Bitters & Love have included a bar menu such as tender Rangers Valley Waygu and Triple Cooked Handcut Truffle Potatoe.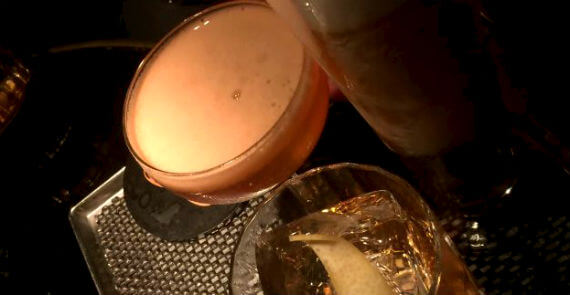 Like what you see? Click on image to find out more.
Singapore's 28 Hong Kong Street topped the inaugural Asia's 50 Best Bars Awards in 2016, along with eight other bars in Singapore.  28 Hong Kong Street (last year's No. 1) was awarded fourth place in 2017 and Operation Daggerat No. 6. Four out of five new Singaporean entrants have their to the list are the hottest bars to have opened up in the last year: Gotham-styled gin bar Atlas (No. 12), the unapologetic Employees Only Singapore (No. 17) that hails from NYC. Nutmeg & Clove scores the 30th spot on the list with cocktails inspired by Singapore's history.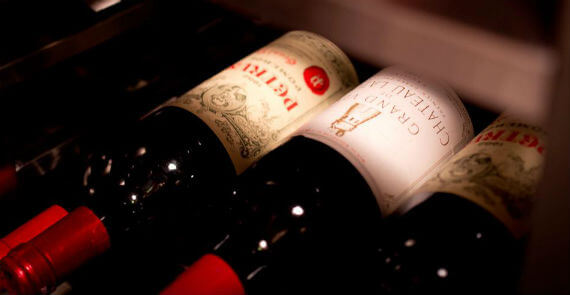 Like what you see? Click on image to find out more.
Feeding hungry wine-lovers since 2011, Praelum's kitchen brigade include Head Chef Venkat from India, and Jose Calderon from Phillipines. Walk by, take a peek through the glass, bring an empty stomach and some safety goggles. With a combined culinary experience of more than 30 years abroad in America, Europe and Asia, the 2-man team can constantly be heard banging pans and engaging in "friendly" banter behind their kitchen door. read more..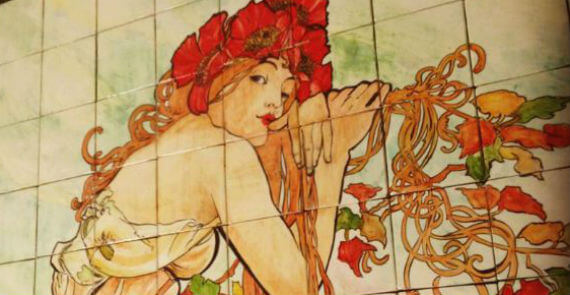 Like what you see? Click on image to find out more.
Following the runaway success of Brasserie Gavroche, Chef Patron Frederic Colin charms his clients with Parisian café, Café & Bar Gavroche, located across from Brasserie Gavroche. Tartines topped with delectable ingredients, charcuterie and cheese boards, hearty cocottes and salads - the food offerings are perfect accompaniments to a large selection of affordable wines sourced from all over France. Diners can also look forward to the Weekend Breakfast À La Française with rustic and hearty portions of freshly-baked croissants, pastries and country breads, along with French jams and egg dishes - a perfect weekend sojourn to Paris on Tras Street. There is a Ladies Night on offer each Wednesday. read more...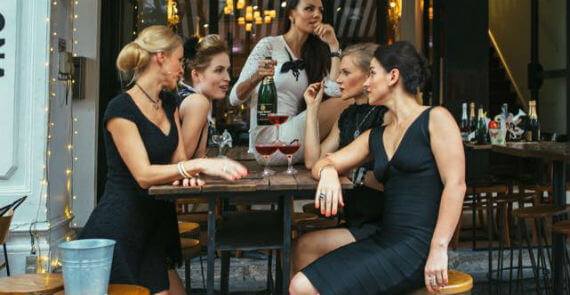 Like what you see? Click on image to find out more.
BAR-CELONA do not make huge margin on CAVA, their concept is to make bubbles affordable. At the same time they sell very high quality CAVA and sparkling wines. The quality is proven by time and by Spain government which only allow to call CAVA sparkling wines made in Spain by "metodo traditionale" when champanisation being in bottles for at least 9 months. read more...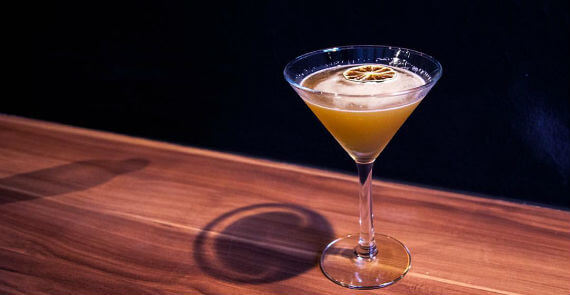 Like what you see? Click on image to find out more.
In true New Orleans spirit, enjoy the day with our Po Boy sandwiches and bites with authentic coffee brews.​ Come after dark, there are no rules. Stop thinking. Start drinking. It's a mix of mischief, magic and a full blown party spirit which comes alive as night sets in, right here with us.​ Expect good o'l southern food such as Chicken & Waffles bites with our very own bourbon maple syrup, Pimento crackers and beer selections.​ Come day or night, Bourbon Street Singapore brings a great southern casual dining and drinking experience for all to enjoy. read more...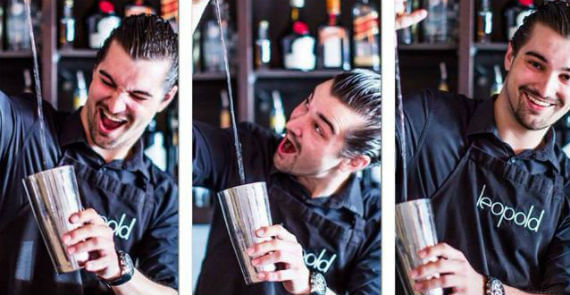 Leopold is an Austrian Tapas gastrobar located on Tanjong Pagar Road and is owned and managed by 25 year old Austrian Mixologist and Chef Klaus Leopold. The 40 seater gastrobar offers Tapas cuisine which matches well with any drinks or wine. Everything is done here with passion for food & beverage. Leopold is all about quality – several unique spirits can be found behind the bar counter. Klaus is a professional Mixologist. Discover his famous concoctions like the well-known Amber Bowl and P for Passion or customized cocktails that suit your taste. read more...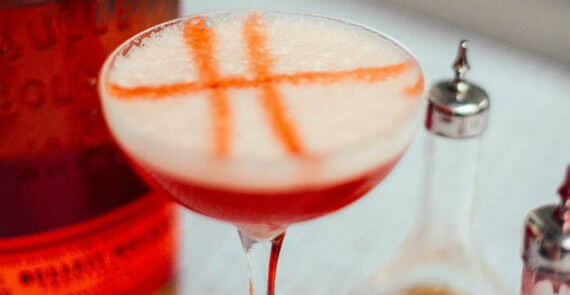 Like what you see? Click on image to find out more.
In its early beginnings, some have said that famed bartender Jerry Thomas wrote the recipe in a book called "The Bartender's Guide", even though the basic recipe was known a decade prior. This classic (pictured) is a simple yet delicious mix of Whisky, lemon, sugar and egg white. "Sours" cocktails came about when Vice Admiral Edward Vernon of England mixed spirits and ingredients together to serve his crew of sailors. To prevent having a ship full of intoxicated sailors, the Vice Admiral watered down the liquor – usually rum – with lime juice which also masked the flavour. read more...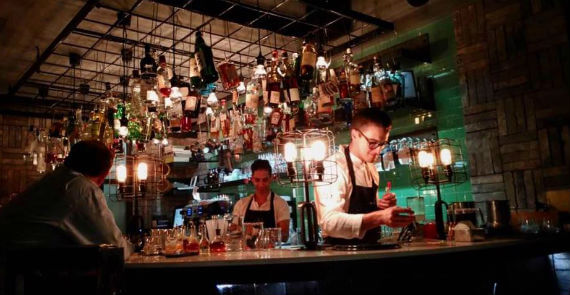 Like what you see? Click on image to find out more.
Head Bartender Joe Schofield hard at work (pictured) creating conceptual and innovative drinks that not only stand on their own but also complement the avant garde dishes that Chef Ryan and Tippling Club are known for. Tippling Club Restaurant/Bar in Singapore, one of Asia's most talked about venues where progressive cuisine is paired to unique cocktails. Recent awards include 2017 Asia's 50 Best Bars - Tippling Club ranked 11th, 2017 Spirited Awards Top Ten Worlds Best Cocktail Menu, 2017 Spirited Awards Top Ten International Bartender of The Year Joe Schofield and the 2017 Singapore Bar Awards Winner Best Restaurant Bar. read more...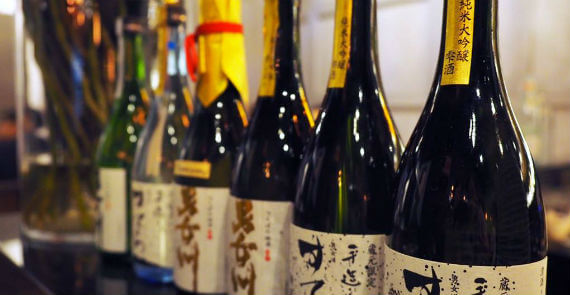 Like what you see? Click on image to find out more.
Sake lovers, it would be best to head down to BAM to tipple on an extensive selection of the rice wine. You will find over100 bottles here, with a unique selection from lesser-known breweries which sets BAM apart. Sake Tapas Tastings every Monday.  Enjoy 5 sakes from various breweries located in different Prefectures paired with Chef Pepe's exquisite Tapas creations. Perfect for pre-dinner and to celebrate the end of the first work day of the week!. There are two distinct spaces at BAM. One features an open kitchen with high dining chairs at the counter and an industrial, minimalistic interior. The second is an intimate restaurant setting with warm wood and distressed metal. The menu changes rapidly based on the availability of fresh ingredients selected by Chef Pepe. read more...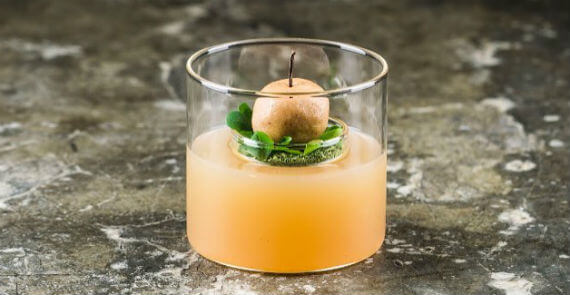 Like what you see? Click on image to find out more.
What are people in Singapore saying about Operation Dagger? "I seriously think this is Singapore's best bar. The drinks are wonderfully inventive, and imaginative, unique , and they never disappoint, I always try and make it for every menu refresh so I can try everything at least once." Varun Nayyar (pictured) Toffee Apple. A grown up twist on a childhood classic Fermented Apple, Malted Toffee, Sorrel, Vanilla. read more...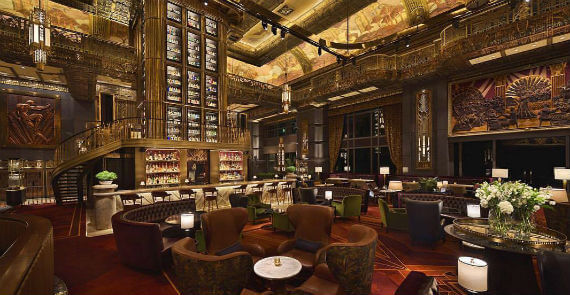 Like what you see? Click on image to find out more.
Atlas, a grand lobby and bar, is a celebration of the 1920's rich culinary and beverage traditions. At Atlas you can enjoy its dining and drinking throughout the day and deep into the night in a truly memorable setting. Beverage highlights include elegant European cocktails and one of Asia's finest collections of gin, spirits and champagnes. A refined selection of modern European dishes, from a light breakfast, fulfilling lunch and an indulgent dinner to late night grazing. read more...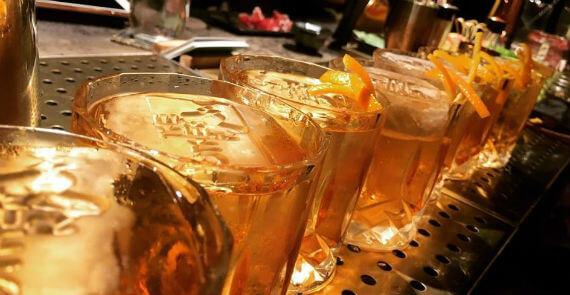 Led by multi award-winning Master Bartender Dario Knox, The Other Room is a Drinking House which draws inspiration from the Prohibition Period to offer over 150 beautiful spirits that have been finished in different ways. From spices to roots, from teas to herbs, from fruits to barks, from coffee to wood. The Other Room's spirits are in-house finished and made only from the best & premium products out there, as to offer you the most balanced flavour combination. The Other Room is the only place in Singapore that, a part from serving delightful libations, also serves great food all night long every day of the year.​ Whether you are looking for a bit of Iberico Ham or a great Sirloin Steak, we are the place you were looking for. The kitchen stays open every day until 4am on Weekends and until 3am on Weekdays. < more here
Comments