What do you think about The Art of Travel With Ken Hickson: Travel Responsibly for the Environment, Art & Dreams?
Ken Hickson is a writer, commentator, communicator - and one hell of an awesome human being.
He is committed to spread the sustainability message through media, words, deeds and actions. Committed to a cleaner world where renewable energy takes over from dirty fossil fuels and where our cities, communities and countryside value the environment, nature and air quality. Passionate about the arts as well as the environment. Continue to be an advocate and a communicator, providing content for media - online and print - all over the world.  Ken s the Author of "Race for Sustainability" and "Mr SIA: Fly Past", the latter providing insight into the man who was responsible for getting Singapore Airlines off the ground and his work in many areas, including his vision for aviation's sustainable future in the final chapter "Flying into the Future".
On the Road to Mandalay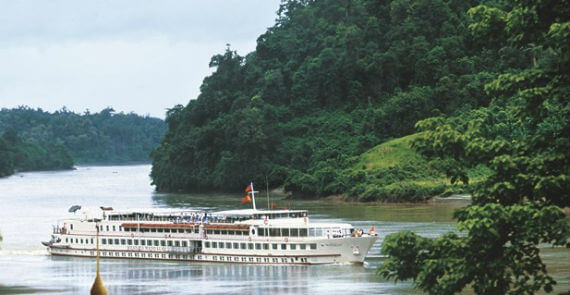 Belmond offers a choice of two ships: Road to Mandalay and Orcaella. Gain a unique perspective on the fascinating Myanmar, led by expert guides. These personalised excursions allow you time to enjoy the sights at leisure. Visit a rural school and take tea with the villagers. Witness a novitiation ceremony at a secluded monastery. Wander around the ancient temples of Bagan. Cruise on the Road to Mandalay - the Irrawaddy River - immortalised in the famous ballad by Rudyard Kipling. Read more and book with DestinationElite.
Naturally Singapore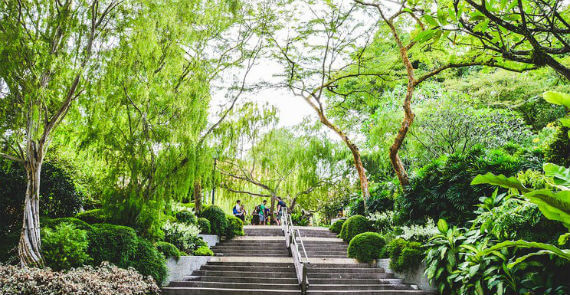 Come and see our beautiful birds in Sungei Buloh Wetland Reserve, our adorable river otters, and the many other animals which call Singapore home. Step back in time with a visit to Pulau Ubin, a 10-minute boat ride away from mainland Singapore. Admire the beauty and learn the heritage of our world famous Botanic Gardens (our first UNESCO Heritage site!). In this its bicentenary year, Singapore is celebrating its history and its environment. Jane's SG Tours will help you see and explore the best of Singapore. Naturally. Read More.
Chateau in Paris which was the inspiration for Versailles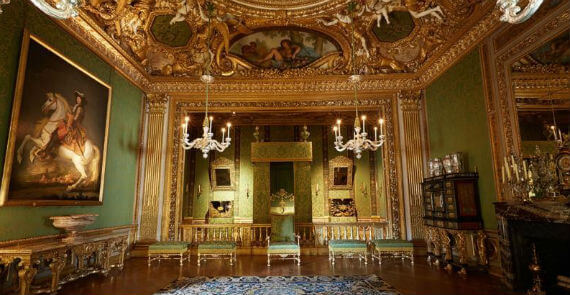 This is the Great Square room in the 17th century masterpiece, Chateau Vaux-le-Vicomte and the backdrop to many major historical events. The furniture, the tapestries, the bronzes, the statues and the busts are staged in order to let the visitor wandering in the château's intimacy. We learned a lot of this famous Chateau and its extensive gardens from none other than Jean-Charles de Vogue, a senior member of the chateau owning family, on a recent visit to Singapore to promote the delights of Paris and its surrounding districts. Learn more about the Chateau here.
Eco-Adventures: ChickenFeet Travels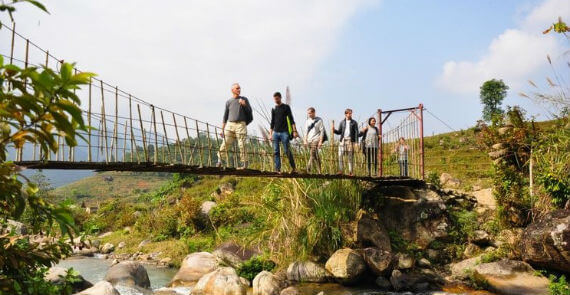 Sleep amongst the clouds and learn about the Black Hmong and the Red Dao minority tribes. Once in a lifetime holiday. ChickenFeet Travels believes that meeting new people in different places gives us new perspectives and appreciation for what we have. But so often we just take from communities and countries without even thinking about how to give back? In the recent decades, many individuals have travelled to Southeast Asia and stayed to pursue their passions by starting projects that give back to the community. Learn more about Topas Eco Lodge and other eco-adventures offered by ChickenFeet Travels.
The world's largest and most spacious luxury expedition yacht to launch 2020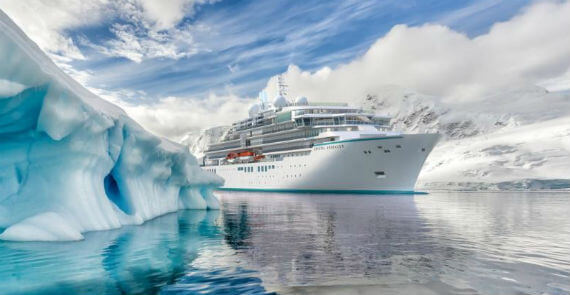 From the World's Most Awarded Luxury Cruise Line comes the world's largest and most spacious luxury expedition yacht, Crystal Endeavor™ which begins her inaugural season in August 2020.  From the Arctic to the Antarctic and far-away lands in between, a voyage of fascinating discovery awaits. This is just one of the comprehensive cruises offered by Crystal and now included in the strategic marketing and sales alliance with DestinationElite, who are committed to delivering the very best travel experiences to Asian luxury consumers. Besides Crystal's portfolio of global luxury experiences in ocean, river, yacht and upcoming expedition cruising, the company has privately-owned Boeing 777 aircraft and Bombardier Global Express Jets for exclusive chartered air travel. Travel marketing guru Mark Greedy – the CEO and founder of DestinationElite – sees this tie-up as a significant milestone and recognition of the important role his business plays in this burgeoning Asian luxury market. "Crystal and its parent company, Genting Hong Kong International, are renowned as global hospitality leaders with a particular knowledge and capability in Asia. A perfect match for us," says Mark Greedy. There's much more here on DestinationElite.
TravelEase is one-stop App for wide range of 'Things to Do' in Singapore, Bangkok, Hong Kong, Taipei, Seoul, Tokyo and Bali.
There are many exclusive deals with up to 70% off. After making a booking online, you will receive tickets in the App itself which you can scan at the merchants to enter. If you have any feedback about TravelEase App, we'd love to hear it. Please email: [email protected]  Go for the App. TravelEase.
The extraordinary travel tales of an eminent scientist.
Join Nobel Prize winner Peter Doherty on his extraordinary adventures around the globe. Doherty's dazzling schedule can leave his head spinning. So what happens when he lifts his gaze and asks: 'What the hell am I doing here?' Doherty has kept a journal about the far-flung destinations his work has taken him to for more than thirty years. Published by Melbourne University Press.
A journey with Alain de Botton
Inspiration for this magazine - and life in general - often comes from Alain de Botton. In his 2002 book "The Art of Travel", he considers the pleasures of anticipation; the allure of the exotic, and the value of noticing everything from a seascape in Barbados to the takeoffs at Heathrow. Even as he takes the reader along on his own peregrinations, he also cites such distinguished fellow-travelers as Baudelaire, Wordsworth, Van Gogh, the biologist Alexander von Humboldt, and the 18th-century eccentric Xavier de Maistre. The Art of Travel (the book of course!) is a wise and utterly original work of art in motion. Don't leave home without it. Read more
Literary Festivals - catering to writers and readers - are taking place somewhere every month. Here are some worth travelling to where tales will be told.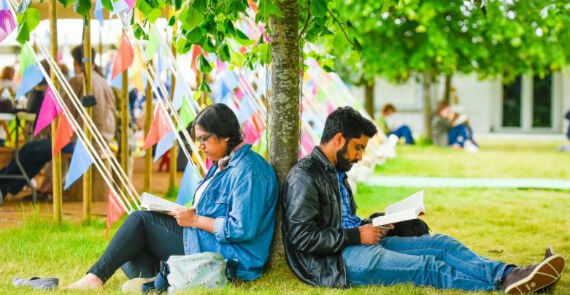 Literary Festivals - catering to writers and readers - are taking place somewhere every month. Here are some worth travelling to where tales will be told.
In a tented village at Hay-on-Wye, on the edge of the beautiful Brecon Beacons National Park in the UK, located between Hereford and Brecon just off the A438 – see travel. The festival is located on a green field site with all the venues just a brief walk apart linked by covered and carpeted boardwalks. Unlike many festivals, you shouldn't encounter too much mud. View a map of the site here. Hay Festival - Hay on Wye, UK: 23 May - 2 June 2019. ​Each year, Sydney Writers' Festival presents more than 300 events, attracting audiences of up to 100,000 for a week-long conversation of books and ideas. From 29 April to 5 May 2019, thousands of readers and hundreds of writers will come together at our Festival hub at Carriageworks and venues across the city such as Sydney Town Hall and City Recital Hall. Sydney Writers Festival: 29 April 29–5 May
All Is True review – Kenneth Branagh and Ben Elton's witty Bard biopic​.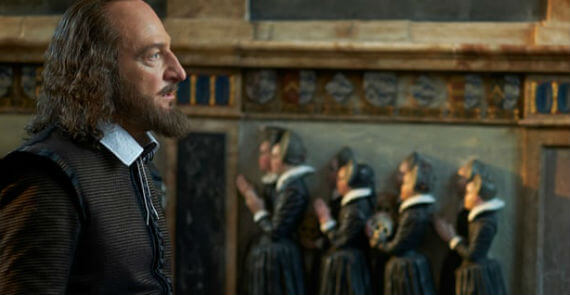 Film review by Simran Hans in The Observer. This witty collaboration between Kenneth Branagh and writer Ben Elton imagines William Shakespeare's final years in Stratford-upon-Avon, focusing in particular on his relationships with his two daughters and deceased son, Hamnet, who died at the age of 11. Branagh casts himself as the beloved "Will" (of course), playing him with a convincingly world-weary edge, while Judi Dench stars as his wife, Anne Hathaway (English literature nerds may enjoy the references to their "second best bed").  Read the Rest
This is True!
While on the Shakespeare theme, we just learned from Professor D.J. Britton - playwright and director of creative writing at Swansea University - that the university will host the 2019 British Shakespeare Association conference on the theme of "Shakespeare, Race, and Nation" 17-20 July 2019. Read all about it
A Walk in the Park!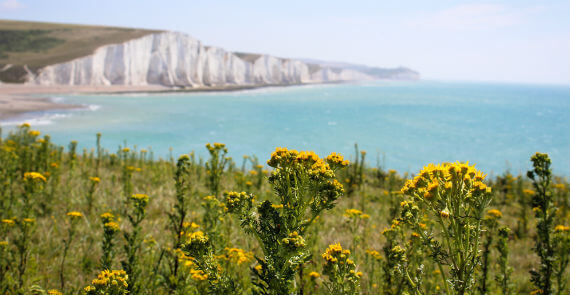 To celebrate the English National Parks, a new project has launched targeting the international travel trade: The English National Park Experience Collection (ENPEC). Supported by VisitEngland's Discover England Fund, the new collection is made up of over 70 new immersive visitor experiences and over 80 accommodation providers, across nine of England's National Parks. Read all about it
In the Circumstances
Rosie Milne admits that her historical novel "Circumstance" - published by Monsoon Books - was inspired by "The Force of Circumstance", a short story by W. Somerset Maugham and the first in a trilogy of Maugham-inspired colonial tales set in 1920s Malaya. Sub-titled Truth and Lies in the Malayan Jungle, "Circumstance" certainly follows in the footsteps - and typewriter key characters - of Somerset Maugham in giving us a fine piece of literary travel writing set in another time. Here's an extract read by the author at Books Actually She has an uncanny knack of producing believable characters through her meticulous research. Along with her three previous novels, "How to change your life", "Holding the Baby" and "Olivia & Sophie" (the wives of Sir Stamford Raffles), Rosie Milne shows us in "Circumstance" there are more truths and lies she can inflict on her readers. She also openly promotes other authors through her Asian Books Blog
Art+Tech for Good ....& ....The Future of Our Pasts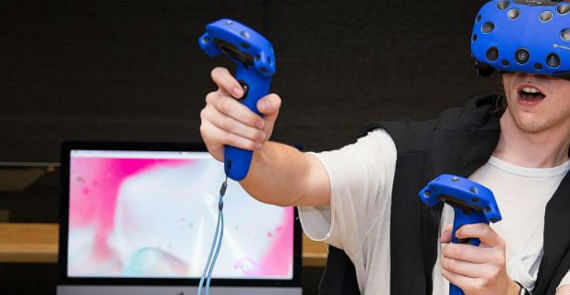 In the immersive virtual reality game Water Bodies, visitors are transported into a virtual human stomach and have one minute to shoot as many pollutants as possible (pictured) This technology-driven art exhibition at the Art Science Museum Singapore is accessible until 17 March 2019. The exhibition features about 20 immersive artworks and experiences by more than 25 artists, with a focus on environmental sustainability. Kay Vasey, founder of the not-for-profit MeshMinds Foundation, says: "We want to tackle global challenges from an Asian perspective. If we always talk about it from the perspective of the West, where are the Asian voices?" Read all about it and go
Just an Old Orchard Road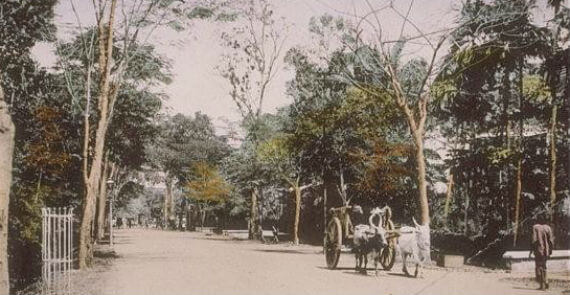 Just one of the many attractions and events during Singapore's first ever Future of our Pasts Festival: a walking tour of Orchard Road as it was and how it isn't any longer. How Singapore's prime shopping avenue got its name when nutmeg plantations ruled the roost. Pictured above is an old postcard showing Orchard Road in the early 1900s. There's more
ART+CLIMATE=CHANGE 2019 Melbourne Australia

ART+CLIMATE=CHANGE will present over thirty curated exhibitions at leading museums and galleries in Melbourne and regional Victoria, Australia from 23 April to 19 May. The 2019 festival will consider ideas and concepts around art and activism, community engagement, transition and accelerated action on climate change. There's more
Music to Your Ears: Eco Food, Wood4Good & Phantom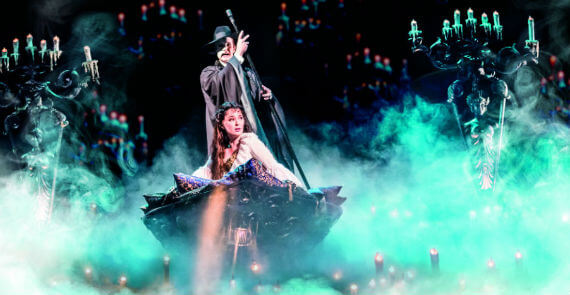 Phantom of the Opera! With a 37 strong international cast and a full 11-piece live orchestra, Andrew Lloyd Webber's Phantom of the Opera - arguably the world's most popular musical - comes to Southeast Asia. First Manila, running now until 31 March, then Singapore from 24 April until 26 May, and on to Kuala Lumpur from 15 June. "Music of the Night" and much more
Wood4Good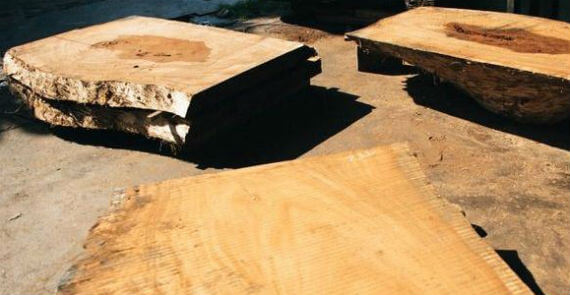 Wood4Good. Roger & Sons - three young creative craftsmen - are embarking on a Local Tree Project. Making furniture from abandoned trees in Singapore, some that had fallen, or were cut down for good reason or otherwise needed to be disposed of. They believe that "earth is a living, breathing organism that deserves respect". An ideal case for our "Focus on Forests" campaign
Impossible Foods; Making meat obsolete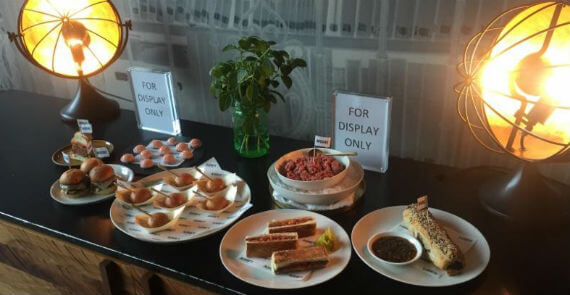 It's Impossible! Stanford biochemist Pat Brown was on sabbatical when he resolved to take on what he calls "the most destructive technology on Earth". So he founded Impossible Foods and has replicated the delicious characteristics of beef. We tried it at Adrift Restaurant at Marina Bay Sands. It's not Impossible! It's true, tasty and nutritious. You'll want more of it
Paper Straws won't Save the Planet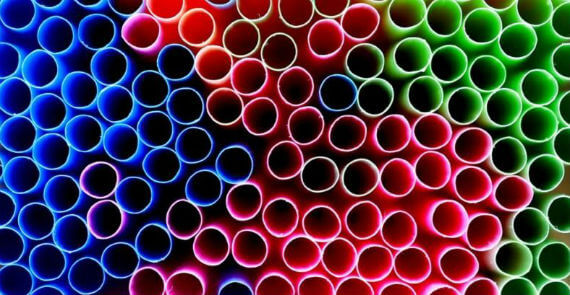 Sustainability isn't just about eschewing plastic straws and water bottles, writes Ken Hickson in Business Traveller Asa Pacific. It seems to have become trendy in recent times for hotels to make a fanfare of their token sustainability gestures – moves that are ostensibly good for the environment but of questionable efficacy in the grand scheme of saving the planet. For example, Sino Hotels has eschewed bottled water at six of its Hong Kong properties in favour of water stations and glass flasks in guestrooms. The Grand Hyatt Taipei, meanwhile, has got rid of plastic straws in favour of paper ones, and will not actively provide guests with straws unless required for special drinks. Read Business Traveller for the rest.
Design For Cities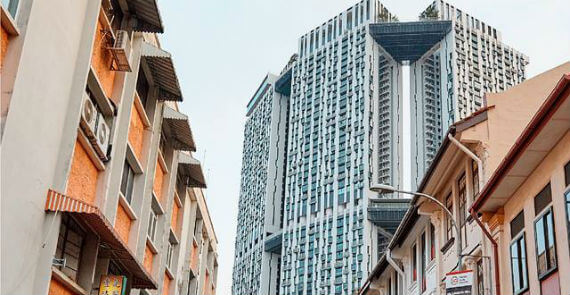 Representatives from UNESCO Creative Cities of Design, met during Singapore Design Week (4-17 March) to share their efforts in designing for impact in education, public policy, businesses and communication. How they are turning to design to add value and grow sustainably in an increasing demanding, complex and fast-changing world. Singapore was designated a UNESCO Creative City of Design in 2015, joining the 180-strong Creative Cities Network, developing partnerships that promote creativity and the cultural industries, strengthening participation in cultural life and integrating culture in urban development plans. More about Singapore Design Week events.
Architecture in Timbe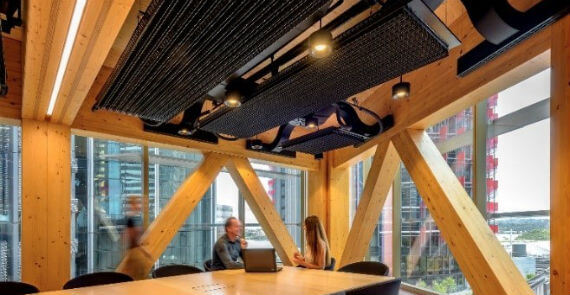 For the second time, PEFC - the Programme for the Endorsement of Forest Certification - is sponsoring the World Architecture Festival (WAF) Best Use of Certified Timber Prize. This rewards architects and project teams for their use of certified timber as a main construction material for buildings outstanding in sustainability, innovation, quality or aesthetics. 40 architects from 20 countries entered their projects into the prize in 2018. After a live presentation of the nine shortlisted projects, a jury of three experts, including architect Mark Thomson, chose International House in Sydney, designed by Tzannes and developed by Lend Lease, as the winner. Learn more about this year's PEFC Prize and entry requirements
Comments
Fantastic article and well worth the read.
I have a huge amount of admiration for Ken Hickson. He is a true advocate for change and has rallied for years to open our eyes to sustainability, be it in art, travel, food or environment. His writings are courageous and his contribution to the literary arts has, and continues to inspire those from all walks of life. He is an awesome individual that has an enormous charge and passion to educate.... I love everything I read from Ken.... thank you yet again for this enormous monthly opus :-)