What do you think about 95% Sold AustCham ANZ Australia Day Ball Friday 25 January 2019 Did You Book??
The AustCham ANZ Australia Day Ball is a not-to-be-missed highlight of the Singapore social calendar.
This ball is set to take you on the ride of your life, so secure your seat as a passenger on the EAST ORIENT EXPRESS. Get those ball gowns hung and press the Tux and get ready for a night to remember. Tickets do sell out to this event on an annual basis so make sure you gather your crew together and book a table of 10 or 12.  In true orient style, this ball attracts 1000 + guests - this is the Australian community's night of nights and is a great way to count down to Australia Day itself...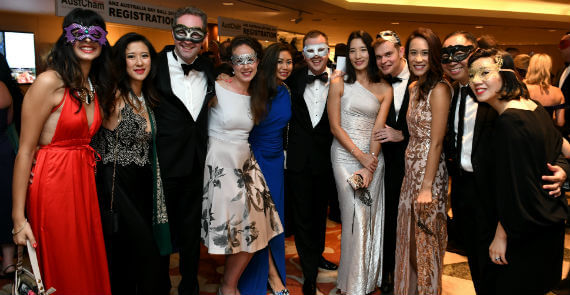 A multi course menu featuring the best Australian produce including, of course, fine beef matched with free-flow Australian wine and beer, plus a variety of live entertainment, this event is much more than just a regular gala dinner.
This year's event, to be held at one of the largest ballrooms Swissotel the Stamford on Friday 25 January 7pm-2pm is set to indulge in the mystique of the orient. You will be mesmerised by the design of the room from the moment you walk in, to the moment you leave. It's a 7-hour ball full of spectacular music, visuals and above all - wonderful people from all walks of life and all nationalities, and looking as gorgeous as ever.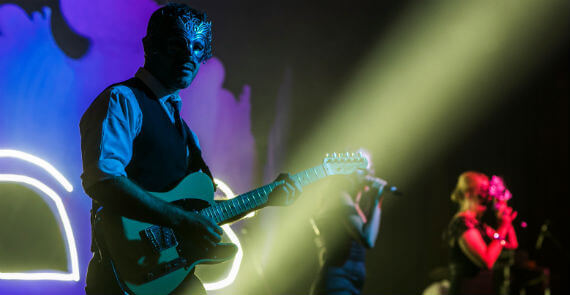 Following in the footsteps of successful themes like "Strictly Come Dancing" and "A Night of Stars" the 2019 theme of "East Orient Express" puts you in First Class all the way, with more than a hint of train travel at it's most glamorous with lots of fun and surprises in store - all night long.
So join the Australian community in Singapore as we celebrate Australia Day at one of the largest, and best, black tie events in Singapore. Book and Enquire HERE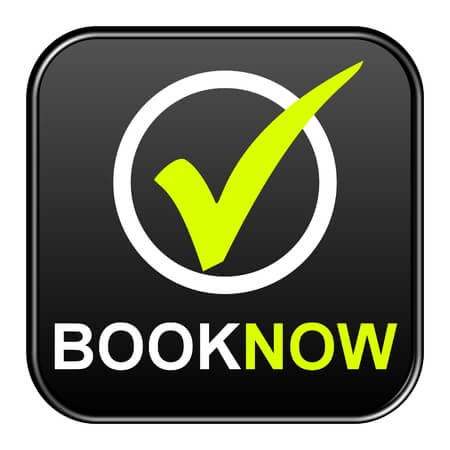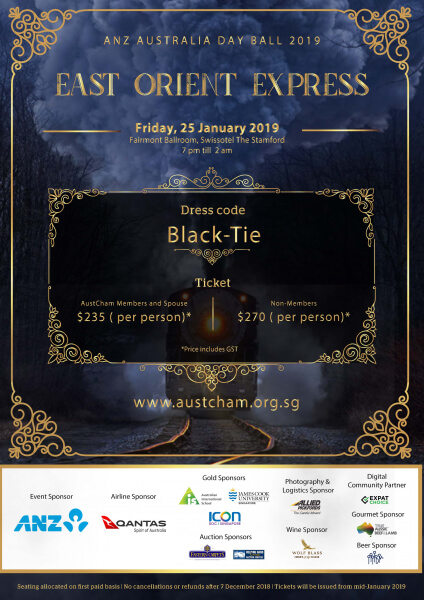 Comments
The 2018 Ball was a wonderful success with 990 guests attending the stunning ballroom at Stanford Swiss Hotel. The 2019 Ball is on a Friday Night in 2019 and not a Saturday Night. Then we all have a full weekend to enjoy the aftermath of one of the most spectacular events on the expatriate social calendar in Singapore. The food is generous in all its proportions and the wine and champagne flows all night long until 2pm. Members price for a ticket is $ 235 and non members price is $ 270 so gather up all your friends and book a table of ten before 1 Nov 2018 to save on your non member ticket prices. East Orient Express is waiting to leave the station and we want you on this glamorous adventure
We did and this was fantastic! A lot of friends and a amazing Ball. Highly recommended.
This is one of the best ball events we have attended while living n Singapore. the sheer fact that 1000 people can come together and be fed and entertained to the max is a great accolade that AustCham brings to the table. Congratulations on the 2017 Masqued ball, it was a terrific night. Now it's time to get our thinking caps on for the Night of Stars event.... bring it on.... who's up for a great night out in Jan 2018?