From time to time we all find ourselves craving for a late night food fix after one... or six too many Jägermeister shots, be it a chicken rice, a good hearty Indian plate or a burger with the works.
We set out to take our late night to another level just so we had the perfect excuse to "pig out after midnight" - to sober up a bit before bed and especially to avoid a massive hangover...Let the games begin....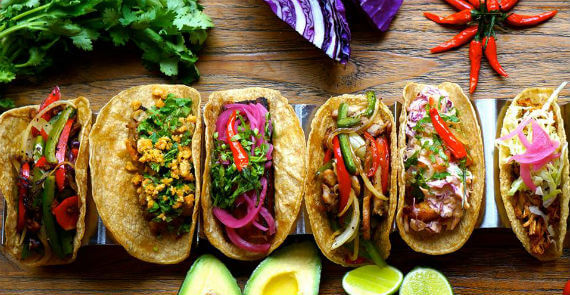 It all began in Clarke Quay 2009, with Señor Taco's signature item "Tacos al Pastor", fresh pork marinated in a special recipe of herbs, and spices. Needless to say Tacos al Pastor quickly became a local favourite in Singapore. Serving tasty Mexican-style street food such as Tacos and Quesadillas with a variety of fresh and spicy salsas, Senor Taco's is open until 2am for a reliable late night snack on a friday or Saturday evening. What more to drink? Try their Corona-rita, a mix of two beloved Mexican exports - the margarita and Corona beer.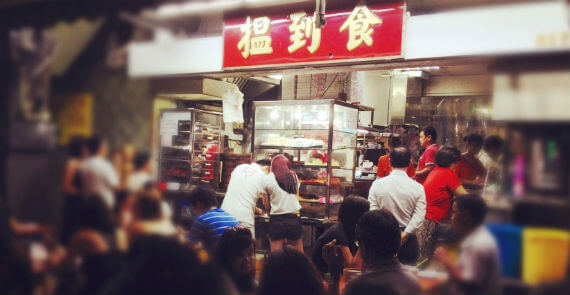 Image Credit: Ingedients of Happiness Blog
Located in Geylang, a district known for its late-night eateries, in a setting boasting glaring neon lights (to keep you alert) and plastic chairs ( to ensure you don't stay too long), 126 Dim Sum is your option amongst the not-so-savory eateries in this area. Open 24 hours, try the locally-inspired man tou with chili crab sauce or another alcohol soaker-upperer, pork belly buns, crispy bean curd or the fried chive biscuits....yum.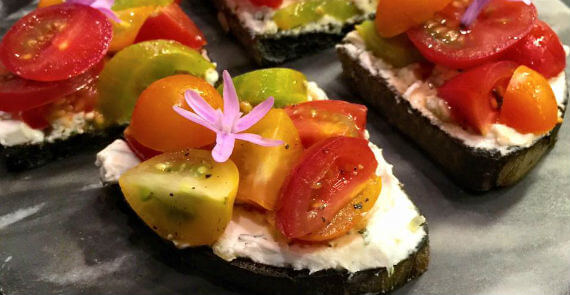 Located in the atrium of Marina Bay Sand, Award-winning Chef and Restaurateur David Myers brings you Adrift, Modern Californian Cuisine with an Asian Edge. Pairing a nostalgic spirit with a modern aesthetic, the restaurant is curated to the very last detail by Myers. The restaurant serves up an extensive dining menu of izakaya-style dishes such as Spiced goat cheese, heirloom tomatoes in sourdough toast (pictured), live Hokkaido scallops, king crab toasties, and the awesome Adrift Wagyu Burger & Fries, available late until 2am. The bar then stays open until 4am where you can order a variety of drinks...including this solid cocktail - the "I Hear Banjoes" (bourbon, apple brandy, cinnamon and apple wood smoke.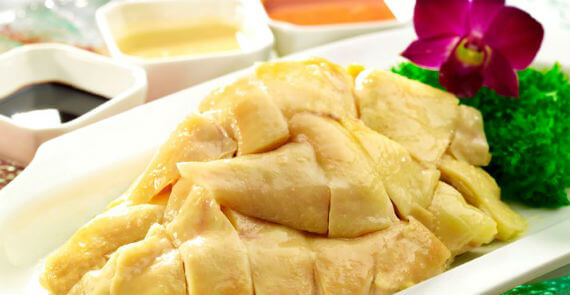 This is a really popular chicken rice stall with outlets right across the Island. They make "the real thing" chicken rice here as well as other Chinese-style dishes such as oyster sauce kai lan and braised tofu. Try ordering a portion of chicken rice and ask for lots of ginger and chilli sauce for an added taste explosion. The original Balestier store is open until 4:30am and the River Valley oulet, located at 425 River Valley Road is more convenient if you have been partying in town, or been out along the River and it's open until 4am.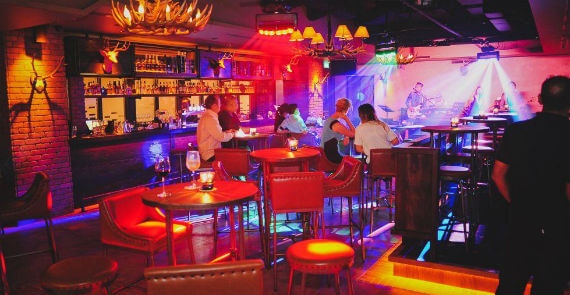 The second Highlander outlet now located in Chijmes is open until 6am, and they offer a hearty menu, right through the night into the early hours. arounf 5am you may feel like scotch eggs and potted crab with truffle butter or one of the other delicious items. Bringing a piece of Scotland to the vibrant nightlife party central, Highlander reflects the pride and history of Scottish heritage with traditional antler chandelier decorations, alluring contemporary still spices of Scotland and tartan kilt-clad service crews.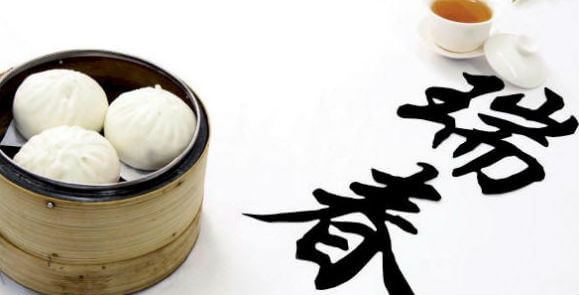 Open until 6am daily, except on Tuesdays Swee Choon Dim Sum Restaurant is a well-known and an established local restaurant where people from all walks of life have come to enjoy Dim Sum for almost 50 years. Swee Choon provides air-conditioned as well as alfresco dining  in the back alley. Freshly prepared Xiao Long Bao, Char Siew Bao and Portuguese egg tarts and many other delicacies have received raved reviews. Try the signature dish – the Mee Sua Kueh, a deep-fried vermicelli cake, a creation of our innovative chef and the Big Pau, a Chinese bun filled with minced pork, a piece of chicken, egg and half a shitake mushroom.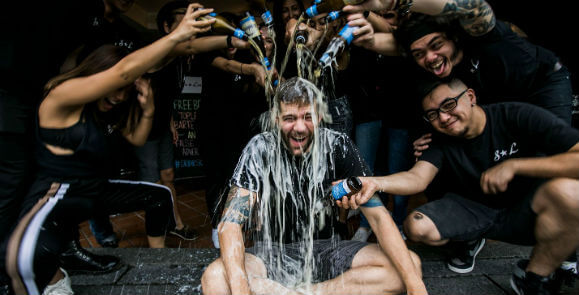 This American neighborhood bar meets KTV, right on the river front in Boat Quay closes at at 3am on weekdays, and 4am on Saturdays. Skinny's Lounge serves great simple drinks paired with a kick-ass playlist. Bar snacks are basic here, such as Ruffles with sour cream and onion dip and pretzel rolls with cheese dip.