Welcome to our continuing series Bar Mavericks where we get up close and personal with some of the industry's shining stars responsible for the ongoing transformation of the bar scene across Asia.
Join Chris Marshall as he goes in for a no-holds-barred discussion with Jorge Alvarez Conde, head bartender at Smoke & Mirrors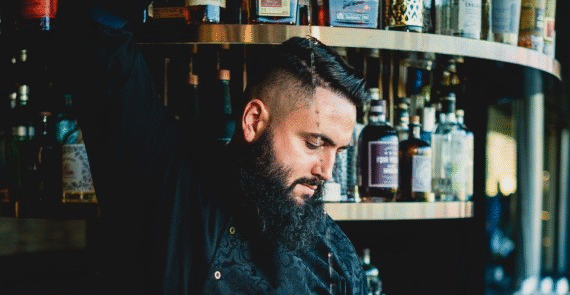 Originally from Galicia, Spain, Jorge Alvarez Conde started on a very different path, studying music from the age of six. By the age of 15 he was playing trombone, both classical and jazz which later opened doors to producing urban music and mixing tapes and beats for advertising videos.
A man of many talents, Jorge freelanced as a corporate brand designer and illustrator before securing a graphic designer role with a well-established studio. He held this position for six years while juggling part-time work in hotels, bars and restaurants.
His love for hospitality developed into a passion and a full-time career when he moved to London in 2014 clocking up experience in venues including Wright Brothers, Sky Garden and Pachamama. He also spent some time in Ibiza with a cool hidden F&B project called The Secret Door before moving to Singapore in 2018.
What do you enjoy most about working in F&B?
I really enjoy getting to know my guests and I think it's equally important to make a great drink as it is to provide exceptional hospitality. Being able to create unforgettable moments is something incredible we're able to do in F&B.
It's quite emotional when a guest reminds you of an experience you provided years back. The atmosphere, the storytelling, the aromas of the venue, the flavours of the drinks. All these facets work together to persist in the minds of our guests.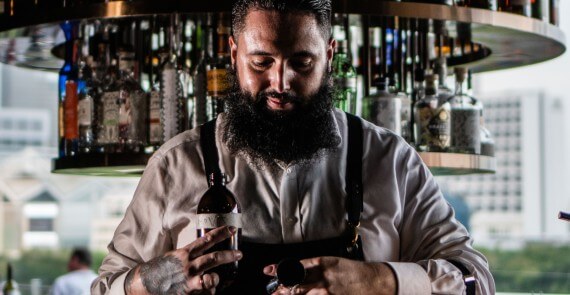 Some of my friends now were clients earlier on. This is what is so awesome about the industry. It brings people together and helps form lifelong friendships.
What ingredients have you found to be essential to succeed in F&B?
Passion and respect. You always need to love your work and remain natural as a person. This is what sets you apart as a professional. 
Sharing useful knowledge is not enough. For me, sharing my passion with my team helps them to discover curiosity; to always be learning. This industry is not about one person, it's about teamwork with very strong trust for the brand and an understanding of the concept behind the brand which takes hard work, effort and respect.
With over 10 years' experience in F&B I have learned a lot from colleagues about organisation, administration, bar, restaurant and hospitality techniques, and the history of this ever-evolving industry.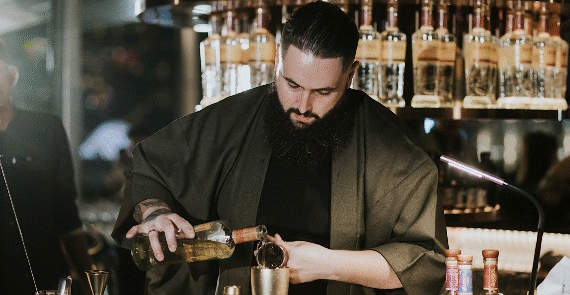 Earlier on in my career as a graphic designer and creative I was always curious, curious enough to always be learning. I don't just stick to what I know, I am always creating something new, something exciting, something that allows me to challenge myself professionally. 
One of my mentors Bek Narzi, the legendary Russian bar entrepreneur, would say, "a great idea without execution becomes air." Being a mentor is not about imposing rules or being a teacher, it's about waking curiosity and embracing passion.
Respect for your team and your brand is paramount to achieving a successful outcome. You must know and respect the rules before you can break them. You must satisfy your own curiosity before you can satisfy guests and offer exceptional experiences.
What is your most noteworthy achievement in your current role?
When it comes to professional achievements, I feel very proud of being able to motivate barbacks to go on and became bartenders and create opportunity for bartenders to become managers.
The menu "Illusion of Flavours" created for my first year at Smoke & Mirrors is a fine example of teamwork and one of my most noteworthy achievements to date. The concept was inspired by the all-encompassing theme of Smoke & Mirrors which combines art, illusions and a focus on flavours.
I'm now 31 and recently married my partner of 15 years. Finding a balance between personal and professional life does have its challenges, even more so when your partner works in the same industry, but passion and respect gets us through.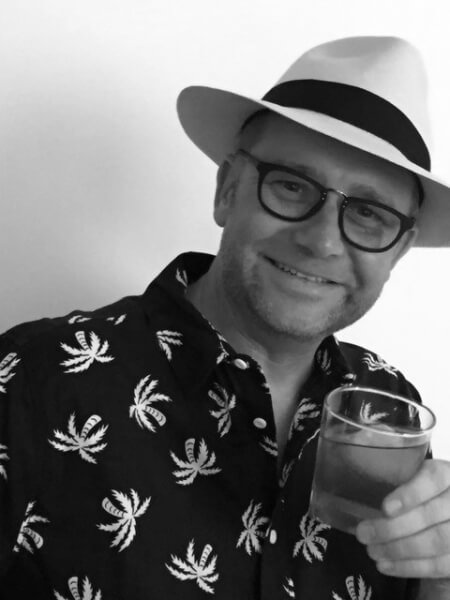 Chris Marshall is a well-known cocktail aficionado on the Singapore and Southeast Asia bar scene, and partner at Distilled LLP, an independent, Singapore-based brand development agency representing spirit brands both locally and regionally.
Comments
Nothing brings the team at Smoke & Mirrors wider smiles than shaking things up behind the bar. Perched on the rooftop of the National Gallery Singapore, Smoke & Mirrors is known for its spectacular panoramic views of Singapore's skyline and creative cocktails. The destination rooftop bar elevates the cocktail experience by exploring classic drinks with experimental new twists. Expect innovative menu concepts driven by modern techniques and unique flavour combinations to artfully challenge perceptions. Put the social into social distancing. Share your new-found love for #stayhome drinking and host your own virtual Happy Hour sessions with a Pony Express bottled cocktail collection.⁣⁣ ⁣⁣ Connect over cocktails https://www.smokeandmirrors.com.sg/