What do you think about The 2019 Singapore Yacht Show Offers Marine Lifestyle at its Finest?
Main Image: Ferretti Yachts
The 2019 Singapore Yacht Show, from Thursday 11 April to Sunday 14 April 2019, will bring some of the world's most prestigious yacht's and watercraft to our Asian shores. 
Asia's premier boating and luxury lifestyle event is returning to the shores of Singapore this coming April, bringing with it some highly anticipated regional premieres of the world's most prestigious yacht's on its ninth year and promising a number of exhilarating events and activities catering to the yachting lifestyle.
The 2019 Singapore Yacht Show (SYS) is the region's platform, from which many of the world's leading boating brands choose to launch their latest models into the Asian market. At last year's show, many of the event's biggest exhibitors reportedly made record sales. The four-day event will take place at the prestigious ONE°15 Marina Sentosa Cove this year, giving visitors an incredibly astounding opportunity to discover more from the world of yachts.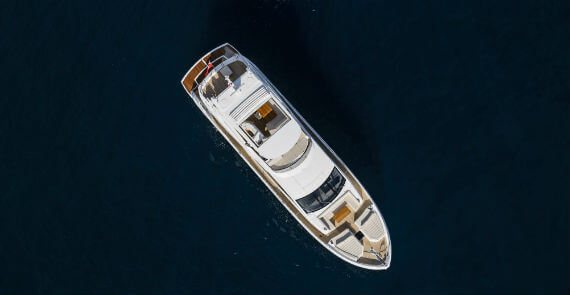 Sunseeker 76 will make her Asian premiere at the 2019 Singapore Yacht Show.
The festivities will begin on Wednesday 10 April, 2019, with the dazzling SYS2019 Gala Evening & Awards. This black-tie event is set to bring together some of the biggest names in the yachting industry from across the globe, as well as special VIP guests, all invited to celebrate the glamour of the 1920s at the stunning Capitol Theatre. The venue's grandiose neoclassical architecture is meant to complement the soiree's Art Deco theme, where guests will get to enjoy a champagne reception, followed by an enticing and lavish four-course dinner, as well as performances.
SYS2019 also brings together superyacht builders, product manufacturers and a whole raft of luxury lifestyle brands, bringing with them latest product innovations, design concepts as well as product launches. One of the highlights, ultimately, is the stellar range of yachts making their maiden voyage into Asia. Among those is Fountaine-Pajot's Alegria 67, notably known as having redefined luxury cruising, Princess Yachts' Y85 for owners looking to travel fast in both style and luxury, as well as the imposing Sanlorenzo SD126 from Simpson Marine.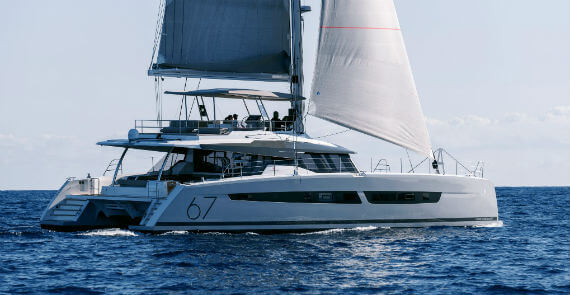 Designed to deliver outstanding performance at sea, therefore redefining luxury cruising, Fountaine-Pajot Alegria 67 is making its Asian premiere
The Ferretti Group also returns to SYS2019 with local Singaporean dealer, Hong Seh Marine, to display a number of models, including the FY920 maxi flybridge on her Asian debut in Singapore. Meanwhile, Sunseeker will present two yachts on the occasion, consisting of the stunning new Sunseeker 76, also on her Asian premiere at the 2019 Singapore Yacht Show.
SYS2019 poses itself as more than just a boat show, offering a range of other activities for visitors on top of their main affair. This marine lifestyle event has a little something for everyone aspiring to own or rent a boat, yacht or superyachts, featuring several sidelines such as the Floating Leisure Hub, which will host personal watercraft such as jet skis, drones and submersibles, with adrenaline junkies in mind, as well as indulgent food and beverage options and latest collections from a number of fashion and jewellery brands. With entry passes starting at SGD 22 for an advanced single day pass and SGD 154 for the VIP pass, the Show is the place to be this April. 
To purchase your tickets to the 2019 Singapore Yacht Show, please kindly visit HERE
This article was originally published on luxuvere.com
Comments
This is a good event to go and spend a day hopping on and off boats and getting in touch with the Nautical life that is so close to the hearts of residents of Singapore. Living on an island surrounded by water one thinks of boating often. Enjoy the event. It is well worth the visit.... an excellent day out.
Get ready to drop anchor at the Singapore Yacht Show (SYS), when Asia's premier boating and luxury lifestyle event returns from 11 – 14 April 2019 for its ninth year at the prestigious ONE°15 Marina Sentosa Cove. Heralded as the region's must-see event for nautical lifestyle enthusiasts, the four-day event gives visitors an unrivalled opportunity to discover more yachts than displayed anywhere else in the region. The Show also brings together superyacht builders, product manufacturers and a whole raft of luxury lifestyle brands displaying the latest product innovations, design concepts and exciting launches. Seasoned sailors and aspiring boaters can look forward to a stellar range of yachts making their Asia & Singapore debut, including: • Sanlorenzo 126, 38m-long flagship superyacht • Princess F45, the latest addition to the Princess flybridge range. • Ferretti Yachts 920, state-of-the-art flybridge yacht • Azimut Grande 25, semi-custom model launched in 2018 • Fountaine-Pajot Alegria 67, luxury catamaran You don't want to miss this outdoor nautical weekend experience in April 2019