Image Credit: Megan Scott
At the Bras Basah-Bugis Precinct and the Civic District, witness a spectacular showcase by 10 national monuments and heritage sites as they glow in bursts of red and white during evening hours from now until Saturday Aug 30 . The light-up is a show of unity across the arts and culture sector to encourage and inspire Singaporeans this National Day.
Alongside the light-up, Asian Civilisations Museum, Esplanade, National Gallery Singapore, National Heritage Board and National Museum, The Arts House and VTVCH will be carrying out National Day programmes both onsite and online.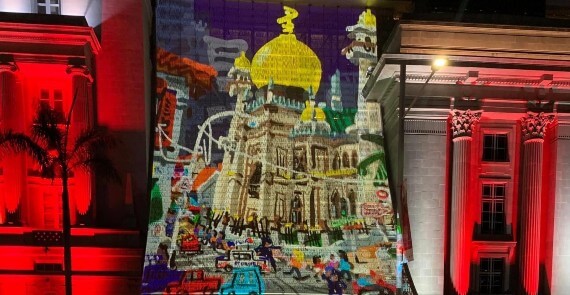 A Highlight to put on your list is the National Museum which will be entirely blanketed in a special projection of the National Day 2020 theme, Together, A Stronger Singapore. The exhibit will be featured in all four official languages.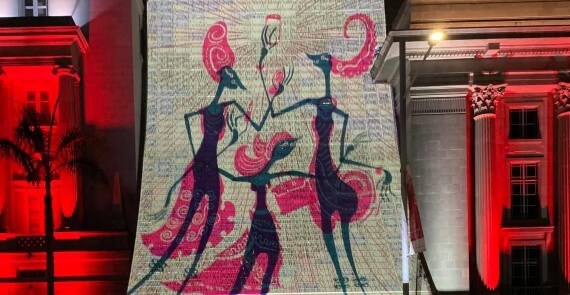 Take a close stroll over to the Esplanade. It's spiky domes are lit in red and white, then a Lion's Head symbol will be added on National Day. At the Esplanade Forecourt Garden facing the Padang, also expect to encounter shades of amber, blue and lavender as the hues change continuously over the next couple of weeks. Enjoy a night out walking in SIngapore.
Video Credit: Kevin Siyuan National Day 2020: Monuments Light Up for Singapore's 55th Birthday | Architecture Photography Tour
I had the chance to visit the Bras Basah Bugis and the Civic District during the long weekend for a night photography walk. National Day is just around the corner, as such 10 national monuments within the districts will be illuminated in colours of red and white in celebration of Singapore's 55th birthday. Its indeed a spectacular sight.
The light up event will happen until 30 Aug 2020
Monuments featured: 0:00
For more information please visit: https://www.nhb.gov.sg/brasbasahbugis...
My instagram: https://www.instagram.com/ksy.yuan/
Get in touch: [email protected]
Website: www.shiyastudio.com 
The Armenian Church
Address: 60 Hill St, Singapore 179366
Asian Civilisations Museum
Address: 1 Empress Pl, Singapore 179555
Cathedral of the Good Shepherd
Address: A Queen St, Singapore 188533
Central Fire Station
Address: 62 Hill St, Singapore 179367
CHIJMES
Address: 30 Victoria St, Singapore 187996
Esplanade - Theatres on the Bay
Address: 1 Esplanade Dr, Singapore 038981
National Gallery Singapore
Address: 1 St Andrew's Rd, Singapore 178957
National Museum of Singapore
Address: 93 Stamford Rd, Singapore 178897
The Arts House
Address: 1 Old Parliament Ln, Singapore 179429
Victoria Theatre and Victoria Concert Hall (VTVCH)
Address: 9 Empress Pl, Singapore 179556
Comments
I had the chance to visit the Bras Basah.Bugis and the Civic District during this long weekend for a night photography walk. National Day is just around the corner, as such 10 national monuments within the districts will be illuminated in colours of red and white in celebration of Singapore's 55th birthday. Its indeed a spectacular sight. The light up event will happen from 01 Aug 2020 till 30 Aug 2020 Watch My Video Here: https://www.youtube.com/watch?v=kiD0WGrUvc4