Singapore's iconic roof top destination and 1-Group flagship 1-Altitude turns 10! Celebrating with a special 10-week line-up of festivities, starting in October.
This grand anniversary celebration will be caroused through all floors, from the new 'SIXTYONE' lounge, Stellar and of course all the way up to the world's highest al fresco rooftop bar and lounge!
The festivities begin on the weekend of the Fri 23 and Sat 24 October 2020 from 4pm, at 1-Altitude with a Seafood Extravaganza, showcasing the best of seafood. Guests can opt for either the Cold Seafood Platter or the Grilled Seafood Platter, priced at $140++ per platter (serves 2 -3 pax) with a minimum spend of $500++ for sofa seats.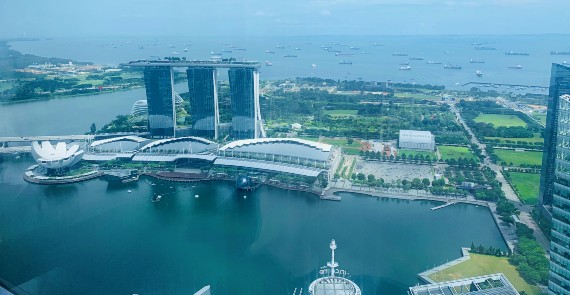 At an additional cost either platters can be amplified with half a lobster.  Also available are specially curated cocktails, La Dolcetini and Singria, sized up in pitchers for the weekend. These pitchers are priced at 1 for $40++ and 2 for $60++.
The Supernova Brunch on the 15th November will be a collaboration between 1-Group's Culinary Director, Christopher Millar and guest Michelin star chef Sam Aisbett who previously helmed Asia's 50 Best Restaurants, Whitegrass – Both chefs are Aussie!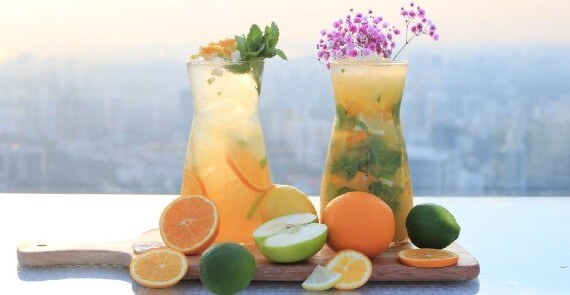 Highlighting Australia's love of "Surf and Turf" with the best of the country's pastures and seas, such as Blackmores 9+ Wagyu and Fremantle Octopus.  This one-off brunch will also feature Australian wines, and will be held over 2 floors – Stellar and the rooftop, where there will be a lamb spit and ice-cream station.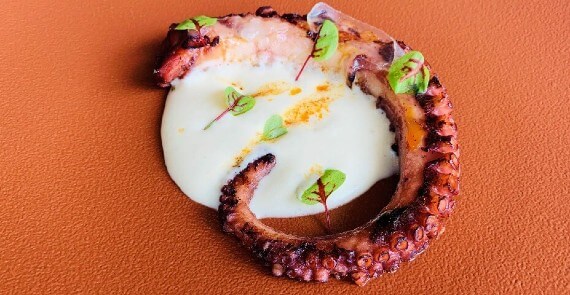 Priced at $200 ++ per pax for a communal menu with a 3-hour free flow of Perrier-Jouët Champagne, wines and cocktails.  À la carte menu is also available for $80++ with an option to add on the 3-hour free flow.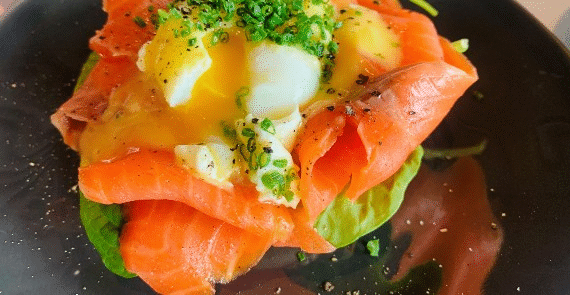 The Stellar smoked salmon and egg bagel benedict
Expat Choicers can opt for a 3-hour free-flow of Perrier-Jouet Champagne, 2 specially concocted weekend cocktails (also free-flow)  and house pour wines, at $130++ and order three-courses from the à la carte menu.
Try the Smoked eel with charred asparagus, parmesan cream, chives and feta, which is newly added into Stellar's repertoire.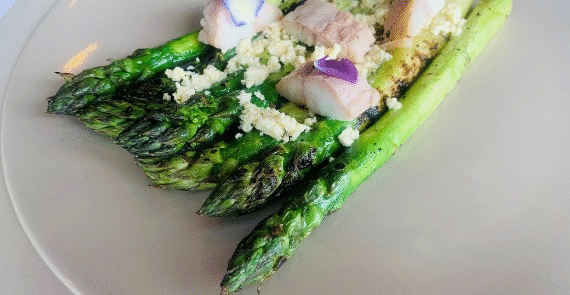 For mains, be spoilt for choice with delectable meats from the Wood-Fired grill. Choose from the tender Roasted Fremantle octopus with lardo and smoked mash, the Whole sustainable barramundi with roasted fennel and orange, which is perfect for 2 pax, or if dining in a bigger group of 3, indulge in the decadent Oven-Prepared Wagyu rib served with pomme sarladaise, charred kale and pickled baby carrots.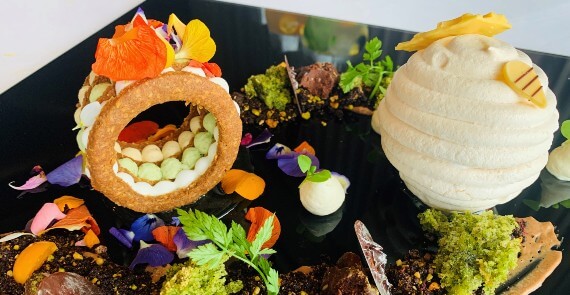 The Stellar beurre noisette and coconut sable wheel
Round off the brunch with Stellar's tantalizing desserts. Select from 3 scrumptious sweets, including "Our pavlova" with passion fruit, strawberries, basil, vanilla and lemon verbena and Floral infused marshmallow with kafir lime leaf curd, beurre noisette and coconut sable wheel.
Book ahead for a rousing Supernova Brunch on the Sun 15 November 2020, and soak in the stunning views from Level 62 and the rooftop of 1-Altitude. Stay for the truly spectacular, unobstructed 360-degree view of Singapore, whilst closing off your weekend. Enjoy.
Reservations for both Stellar and 1-Altitude can be made through +65 6438 0410. Or via email to Stellar at [email protected] and to 1-Altitude at [email protected]
Comments
New gastro heights at Stellar's Free-flow Sunday Brunch It's always a culinary experience at Singapore's best rooftop restaurant, even more so now with their newly-launched Sunday brunch menu. Chef Chris Millar and team have conjured up a premium, unfussy and delectable range of dishes focusing on quality ingredients that highlight the straight- forward and global approach of Australian cuisine. Add free flow Ruinart champagne and gin-based cocktails to your meal and you're all set for a supremely lovely Sunday brunch with a picture postcard view of Singapore's famed bay area. Must-try items on the menu include seasonal produce such as grilled asparagus with smoked eel, parmesan cream and feta; Australian wagyu in red wine jus, smoked salmon with egg for that lusciously creamy egg yolk breaking moment. Simple yet so delicious! Dessert is a spectacular presentation of sweet delights that will have you whipping your phone cameras out. Order all three desserts for an extravagant, wow-inducing moment. You will not be disappointed with the pavlova, chocolate cloud, parsley mint sponge, floral-infused marsh mellow, coconut sable wheel; truly a sight and taste to behold. Stellar's Free-flow Sunday Brunch - features a free-flow of the lush Perrier-Jouet Champagne - BUBBLES AND BBQ IN THE SKY - that continues skyward to 1-Altitude. Diners can opt for a 3-hour free-flow of Perrier-Jouet Champagne, 2 specially concocted weekend cocktails and house pour wines, at $130++ and order from the à la carte menu, or go with the Communal Bubbles and BBQ Menu for $200++ per person which includes free-flow of the champagne, cocktails and wine. There is a full a la carte menu available as well as a food only communal brunch menu at $80++.
At Stellar at 1-Altitude, our aim is to match the breath-taking view with quintessential progressive Australian cuisine, where texture, purity of flavour and quality of ingredients are paramount. Our professional service team and chefs deliver an exceptional dining experience through their knowledge and genuine hospitality that make Stellar an exceptionally preferred dining venue in Singapore. Stellar joins the vintage champagne house Dom Pérignon to launch Singapore's first Dom Pérignon Plénitude Suite, where Chef Millar orchestrates a harmonious union of the finest seasonal ingredients emboldened with progressive culinary techniques – one-of-a-kind multi-sensory experience.
As a pioneer, multi-concept lifestyle destination in Singapore and occupying 16,000 square feet, 1-Altitude is comprised of three distinct concepts and levels - 1-Altitude Gallery & Bar on level 63, Stellar on level 62, and soon to be launched all day café and lounge with membership privileges - 'SIXTYONE' on level 61. Located at the top of 1-Altitude, 1-Altitude Gallery & Bar stands at the peak of 282 metres and boasts a spectacular 360-degree view of Singapore, bringing a new definition to living on the edge About