As countries around the world starts lifting COVID-19 restrictions and easing border restrictions, travel is slowly gearing up again - regionally. 
However, with the resurgence of coronavirus cases in some countries as the economy reopens, the travel industry still grapples with an uncertain future.
With safety being a big concern for travellers, Virtual Tours are becoming a big thing for the travel and tourism industry. Have your doubts? Here are some reasons as to why you should give these digital experiences a go!
Immersive Travel Experience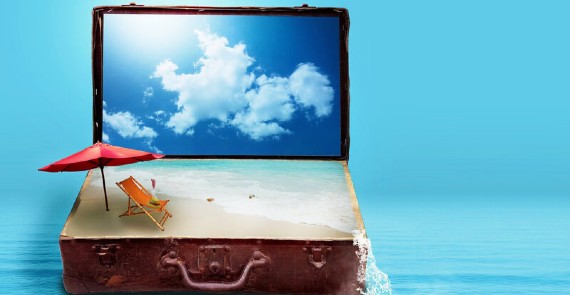 Travel is out of the question for many tourists this year. For all those stressed-out and frustrated travellers, watching a travel documentary may not assuage that wanderlust, no matter how many episodes you watch. Maybe, you need something personal and more interactive.
Fortunately, there is an increasing number of tour companies globally offering online tours and the world is literally at your fingertips. If you really want to connect with the destination and feel like you are part of the experience, live virtual guided tours are your best option!
You can chat with a local guide in real-time while you go on an discovery walking tour, attend an online cooking class or explore the history of a country that you have always been curious about. Live Virtual Guided Tours are not only fun and interactive; they are redefining travel experiences!
Here in Singapore, Monster Day Tours - the biggest walking tour operator, has just launched a series of Live Virtual Tours that are intended to showcase the hidden gems and secrets of this little tropical island while not forgetting the fun factor.
Besides being able to discover Singapore with the wisdom of a professional local tour guide, as a virtual tourist, you can also ask questions and interact with other participants. Monster Day Tours' Live Virtual Tours bring you behind the scenes where you can get upclose access to places no tourist has gone before as well.
Their new series of Live Virtual Bingo Tours include unique destinations in Singapore such as one-north (the Silicon Valley of Singapore), Changi Airport, Gardens by the Bay, the ethnic quarters and St John's Island. Check out Singapore Virtual Tours for the tour details! 
Great Way To Research For Future Travel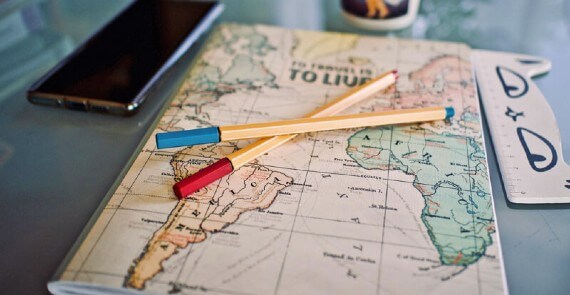 Most of us have experienced that frustration of trying to plan an itinerary and choose which local tour is better. Virtual Tours offered by tour agencies and local attractions are a great way for travellers to 'try before you buy'!
Through virtual travel experiences, travellers will be able to sample some of the main attractions of a destination or suss out the quality of a tour guide. For a small sum of money (most virtual tours do not cost more than $25sgd, some are even free), you can gauge for yourself the attractiveness of the travel offering and decide if it is worth it to visit or participate when international travel resumes in the future.
What you learnt about the history and culture of a place can then be used as a basis for upcoming travel vacation plans! Brilliant.
Fun, Safe and Cost-effective
Virtual Tours are the perfect platform for exploring new destinations while maintaining social distancing! Of course, digital experiences cannot replace an actual holiday, but they are a fun, safe and cost-effective way to spend a wonderful weekend with your family or by yourself.
With coronavirus still spreading rapidly, we do not know if the stranger beside you is an asymptomatic carrier. Virtual vacations allow you to skip the long queues and avoid crowds, while enjoying the real-time tour experience from the safety of your home.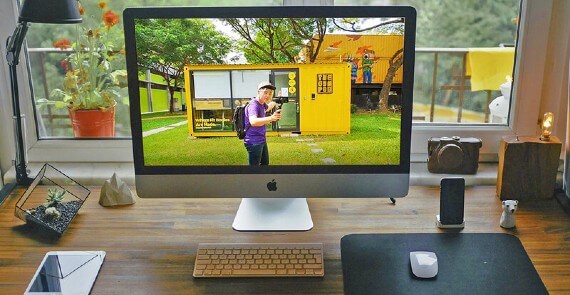 Besides the obvious health safety advantages, avid travellers can save quite a bit of money without forgoing their curiosity of the world.
A typical vacation expenses are pretty high. Air tickets, accommodation, local transport, admission tickets and food can accumulate to quite a hefty sum. And let's face it, the terrible coronavirus situation has impacted the economy negatively and we see people losing jobs and companies facing financial distress.
With Virtual Tours, virtual tourists can whisk themselves to far-flung exotic locations at a tiny fraction of the actual travelling costs.
A tour without worries, in comfort, and safe from crowds. Whoever said we cannot explore the world and pursue new travel experiences even while stuck at home?
Technology is Prime
Virtual reality technology has been around for quite some time but it has taken the world by storm recently, with the appearance of the pandemic.
With the development of stable and user-friendly interfaces, the availability of high-definition cameras and the increasing adoption of strong internet bandwidths, virtual experiences have come to the forefront of mainstream consumer technology.
Through the intelligent use of live streaming and virtual reality, virtual tourists like yourself can magically transport into an immersive digital realm. Besides going on a real-time journey with the tour guide, your experience can also be enhanced with videos and pop-up overlays of information to make it truly insightful and enjoyable.
Tips On How To Make Your Virtual Tour Experience A Great One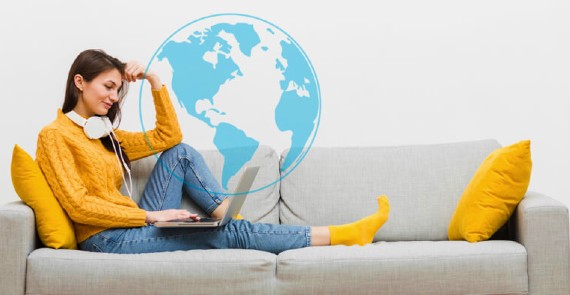 Check out the credibility of the tour company
An experienced and established tour company is more likely to have good quality content because it affects their reputation. You do not want to waste your time and money on a virtual tour that feels like a pre-recorded, boring video.
Check out reviews of the tour and tour guide
Same like in real-life, the quality of the virtual tour experience depends greatly on how good your guide is. You do not want a guide who feels like he or she is just narrating a script because, how bland can that be. Do check out the reviews of the tour company and pay particular attention to what other users say about the tour guide. Passionate guides make all the difference with their amazing storytelling abilities, their local knowledgeable and their desire to answer all your burning questions.
Ensure your internet connection is stable and strong
You do not want your stream to lag at the most exciting part, right?
Ask plenty of questions!
To turn an okay virtual tour into a truly memorable experience, you need to be curious and ask questions. From history influences to the culture of the local people, and even what are the favourite foods unique to the region - no question is too insignificant. Only then, would you feel you are part of the virtual travel experience.
And remember, going on a virtual tour experience is a good way to help struggling local business who are in the travel and tourism industry. Go on, take a virtual tour now!
Comments
As countries around the world starts lifting COVID-19 restrictions and easing border restrictions, travel is slowly gearing up again - regionally. However, with the resurgence of coronavirus cases in some countries as the economy reopens, the travel industry still grapples with an uncertain future.
Monster Day Tours is a next generation tour company that was built upon the team's mission of having the world discover the joy of day tours. Exactly like our 'King Kong-inspired' logo, our tagline "Go Big or Go Home" promises to offer only king-sized adventures and king-sized fun! We want you to experience travel to the fullest, and always remember that one Monster Day you had with us – eat, play, explore and party as hard as you possibly can!