Hero Images Credit: Little Paris Phuket
We've been living in Phuket for 18 months now, and if there's one thing you can guarantee about Phuket – it has some of the best dining in the world happening on this Island,
So if you're visiting, especially if you're staying in the North of Phuket (Laguna, Cherngtalay, etc..), make sure you check out these restaurants – a recommendation from a "local."
All are wonderful dining experiences, many are experiences in their own right, and all focus on sourcing ingredients locally whenever possible. I know I will keep adding to this list, but so far, this is my top choices when looking for a family meal, a romantic get-away or places we always take our guests visiting us in Phuket. I can definitely say you will be impressed with this selection.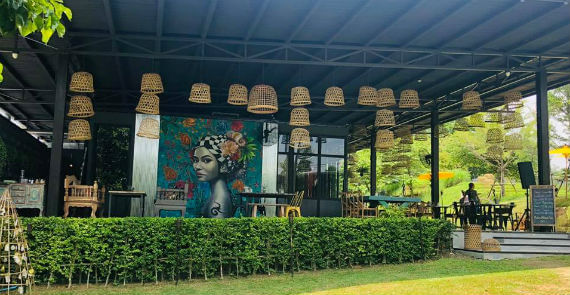 Image Credit: Project Artisan Facebook Page
Project Artisan, the love child of Michaela and Martin Michalik, this is a beautiful venue, designed to perfection (definitely an Instagram-able destination), not only is every physical detail in the restaurant divine, the food is presented just as beautifully too – I mean, check out the ice cream!! The food is really out-of-this-world and they have a focus on healthy eating, with salads you won't find anywhere else. It's a restaurant, bar, spa and bakery – all in one, and a recent extension has turned it into a party and meeting venue too. Go and check them out on Instagram and you'll see what I mean by visual beauty. You will not leave unhappy.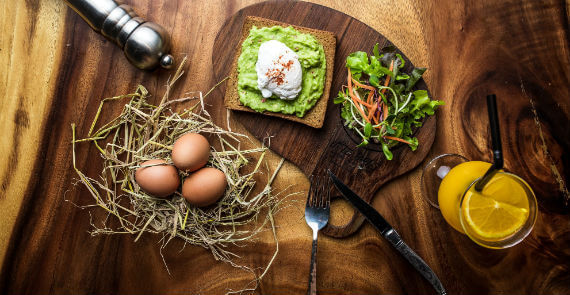 Image Credit: Little Paris Facebook Page
Little Paris - Paris… Phuket… yes, this place is AWESOME! From breakfast to divine sandwiches on perfect French Baguettes for lunch, or delicious French cuisine (my boys love the snails), the menu is French, Thai and International. The whole family will enjoy Little Paris and the staff are incredible, which is a result of the absolute dedication of the owners to make this one of the best dining experiences in Boat Avenue. This is a regular for our family.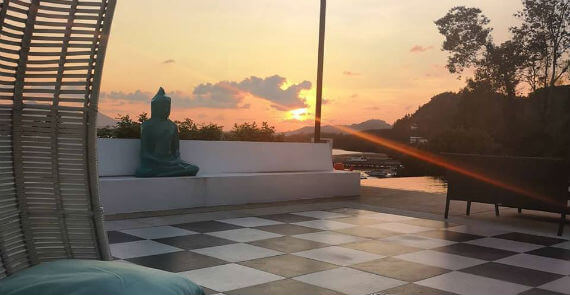 Image Credit: Taste Bar & Grill Facebook Page
Taste Bar & Grill – Taste has three restaurants in Bang Tao, Kamala and amazing cliff top views at its newest restaurant in Yamu – don't miss the sunset! This is a not to be missed dining experience, with amazing staff, great atmosphere, and the most incredible food. If you like prawns, don't miss the Gambasal Pil Pil and get extra chillies!! Say hello to Jade Lama and Martin Ostlind when you arrive. They are adorable and put so much passion into Taste. We've been visiting Taste since they first opened last decade and we're still going back!
GET TRAVEL INSURANCE WITH ALLIED WORLD HERE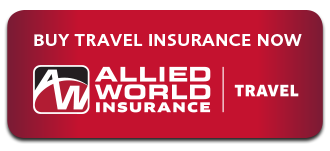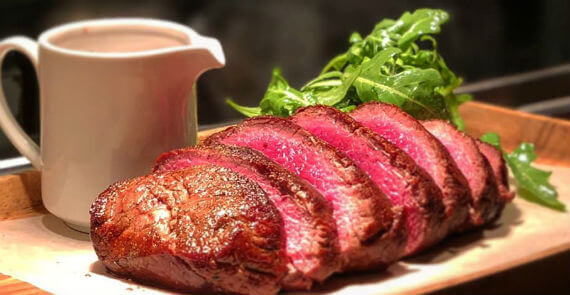 Image Credit: Bampot Kitchen & Bar Facebook Page
Bampot Kitchen & Bar – exquisite food - a real experience , but definitely International – this is high quality dining you will not forget. Not as ideal for the kids, but if you're looking for a romantic night out, it's a perfect spot to enjoy great food and wine. Also perfect if you have a group going out for dinner. Our friends set up this restaurant and they deserve all of the kudos for bringing something really remarkable to the restaurant scene in Phuket. It's cool but not pretentious, and the open kitchen adds to the atmosphere. A must-not-miss.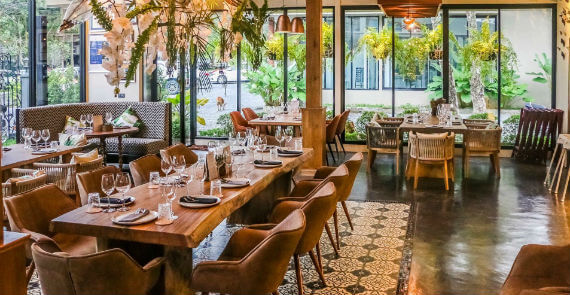 Image credit: Suay Restaurant Cherngtalay Facebook Page
Suay Restaurant Cherngtalay – a recent find for us (there's another one in Phuket Town), following many many recommendations from our friends, this restaurant is sensational. Famous for Chef Noi's creative and delicious Thai cuisine with a twist, I have never had tacos like it (try the chicken Tandoor tacos, incredible), the best chicken spring rolls, and make sure you order the Shanghai Nooldes – even if you don't think it looks like something you'd typically order. There are dishes that will appeal to everyone, so put this restaurant on the list for your next visit to Phuket.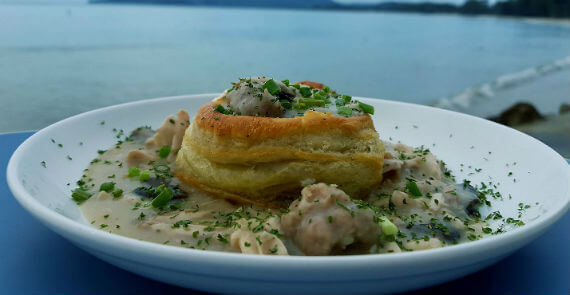 The Beach Cuisine – I almost don't want to share this one, because it's so good, but tucked away in the alleyways of Bangtao, and right on the ocean, is this fantastic restaurant. It looks like a restaurant you'd find on a Greek Island and when the tide is up, don't expect to stay dry if you're seated on the lower section! All part of the experience for me. The cuisine is Thai and International, and the food is terrific, the staff happy, the dog fat () and the overall experience is definitely not one to be missed. I was mesmerised the first time I went there, watching the waves break into the restaurant. If you can get there for sundown, even better.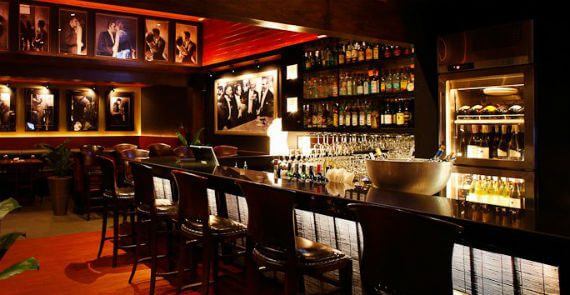 The Siam Supper Club – if you want an experience, and even a little escape from reality, then make sure you book The Siam Supper Club on your next visit to Phuket. When I need to get away, this is the bar/restaurant that does it for me. It's interior is beautiful, I get lost in the photos of eras gone by, and if you arrive on a night of live jazz, even better! The food is very Western and delicious, but it's the ambience that really makes it a stand-out for me. Whether it's a night at the bar, or dining with your love or a group of pals, you are going to love The Siam Supper Club. Make sure you book well in advance during the high season (Oct-Apr) and confirm when the live music is happening when you book. I'll go again and again.
So there you go. I'll keep hunting for more, but these seven restaurants are sure to impress, all for different reasons – whether it's the food, the ambience or just the overall experience you're guaranteed to enjoy.
One final note. Now that I've lived in Phuket and made friends with many of the people running restaurants and destinations for tourists, I want to ask you a favor. The easiest thing you can do today is leave a bad review on Trip Advisor or elsewhere. However, what I've come to realize is that a lot of the criticism does not take into account the unique challenges every business in every country faces in succeeding.
As an example, ensuring staff perform at the appropriate level expected of a high class destination is challenging in many parts of the world, Phuket included. It's not that the staff are incapable, it's just that they have different ideas about what is appropriate. This means you might not all get your meals at the same time.
The owners understand this is an issue, and are working tirelessly to solve it, but trained staff are hard to keep hold of in a market like this. So can I please ask you to go easy on the criticism? There are good people at the other end of this criticism, doing their best, working harder than anyone I've ever known, and all they want to do is give you an amazing experience.
But different cultures translate in different ways and that means what you expect in your home country might not be how it happens when abroad.
When it comes to Phuket, slow down and chill a little – that's what it's all about afterall.
Want to be a super star online? Sign up for my e-learning course How to build a rock star personal brand today, and get 20% off with the code MYCOMMUNITY.
Andrea T Edwards
The Digital Conversationalist. Content Marketing Strategy, Social Leadership Mentor, Personal Branding & Employee Advocacy Trainer, Blogger, Writer, Speaker, and Communications Professional with a Big Heart
Phone +65 9173 9096
WhatsApp +66 9525 68271
Comments
Awesome recommendations and all look like a visit. Definitely will try these hot spots on my next travel there.
Project Artisan was a brilliant location to meet up with friends and celebrate a substantial and significant birthday party of a friend. About 50 of us depended on this super location and had a night to remember, I was the one from "out of town" as quite a few others were as well, but I felt completely at home with the local expatriate friends I made on the night. The food was incredible. We had everything from canapes, to light dips, some substantial mains including incredible grilled meats on skewers - it was a real feast. The drinks without a doubt were made with precision and dedication by the bar staff- who could have been straight out of a Sydney, Singapore or San Francisco cocktail bar.... the service was in this case - "excellent" Congratulations to all at Artisan.... I can't wait to get back.... of and we ventured over to the bakery at artisan the following morning and bought the most freshest bread imaginable..... yumbo!!!!!