Image Credit: Tai O Heritage Hotel Facebook Page
Got itchy feet to get going on an equally safe and satisfying voyage between two marvellous S.E.A countries?
News of the upcoming air travel bubble between Singapore and Hong Kong has been buzzing around town — a trending topic of discussion that's been noteworthy for high hoping individuals who have been saving up leave dates and dying to take a break from 2020s cooped up, stay-home mandate. 
Bask blissfully in the announcing confirmation that this trip all aboard — offering you a soul springing chance for a much-needed travel break! No strings attached with quarantine periods or stay-home notice requirements. Just ensure you stay in good health, and test negative for the Covid-19 swab test to hop on a flight! Whilst deep diving into planning and preparation for your anticipated Hong Kong adventures, Expat Choice assists you with discerning deluxe safe-stay options, by nudging this recommended list of boutique hotels your way!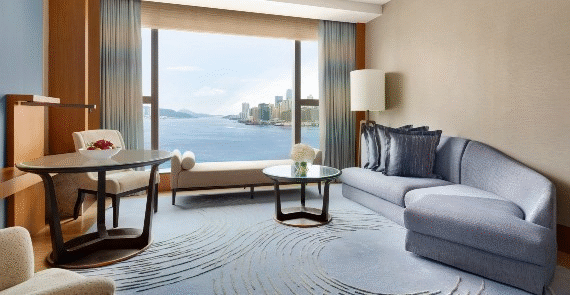 Image Credit:  Kerry Hotel Hong Kong Facebook Page
Discover the scenic views of the Hong Kong Island skyline and the Victoria Harbour, along with a world-class art collection and designer interiors at the Kerry Hotel (by the Shangri-La Group). With the Whampoa MTR Station a stone's throw away, the hotel is seamlessly connected to the rest of Hong Kong via underground train, ferry, bus, taxi and hotel limousine services. The Tsim Sha Tsui East shopping district lying at its doorstep is another traveller's boon. Pridefully positioned by Kowloon's charming waterfront, this urban lifestyle resort offers guests unique dining concepts, extraordinary spaces and spectacular views — perfect for a relaxing getaway!
Three of their newest accolades gained this year; 'Best Hotel in Hong Kong 2020,' 'Best Restaurant Guide 2020,'and 'Best Hotel for a Family Staycation: Bronze Award,' Expat Living, 2020.
INFORMATION
a. 38 Hung Luen Rd, Hung Hom, Hong Kong
w. www.shangri-la.com/tc/hongkong/kerry/
s. www.facebook.com/kerryhotelhongko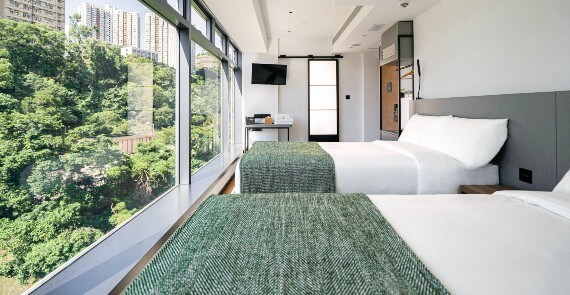 Image Credit: Urbanwood Hotels Facebook Page
Pinpointed on an island connected by a bridge from Aberdeen, Urbanwood Ap Lei Chau is tucked away from the vibrant city centre of Hong Kong, with a refreshing new approach to hospitality in Hong Kongs's south side. Sight-seeing options are plenteous as the intriguing neighbourhood of Ap Lei Chau is sprawling with delicious eateries, galleries, temples and self-guided trails. Located in a fascinating close-knit community, where people gather for festive celebrations and events — local travel ambassadors craft individual adventures for guests, welcoming them to share in special local knowledge and sustainability practices, in short, offering up authentic cultural experiences as cherished takeaways.
INFORMATION
a. 29 San Shi St, Ap Lei Chau, Hong Kong
w. urbanwoodhotels.com/en/global-home/
s. www.facebook.com/urbanwoodhotels/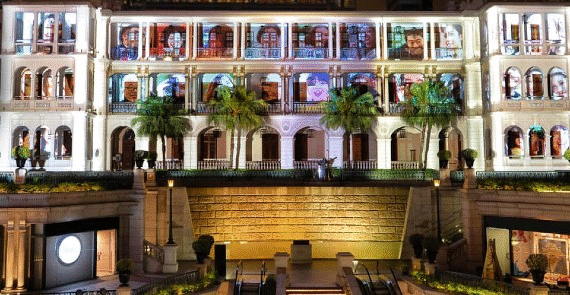 Image Credit: FWD HOUSE 1881 Facebook Page
Standing as a revered cultural landmark and what was once formerly the Hong Kong Marine Police Headquarters, FWD House 1881 is a boutique hotel offering unique dining concepts, well-situated within the shopping district of Tsim Sha Tsui in Kowloon city This historic site reflects their mission to 'Celebrate Living' by providing enriching and interactive experiences. The property's historic courtyard and surrounding gardens showcase its legacy and heritage value to both locals and tourists alike. FWD offers special opportunities to engage with the community in meaningful ways through cultural activities and events, whilst preserving one of Hong Kong's iconic landmarks. Both exquisite and exotic, the Hong Kong of 100 years ago exerts its own neoclassical and magical appeal. Impeccably fitted, finished and furnished to 21st Century standards, FWD continues the tradition with a twist that will excite and delight discerning modern-day travellers.
INFORMATION
a. 2A Canton Road, Tsim Sha Tsui, Kowloon Tsim Sha Tsui, Hong Kong
s. www.facebook.com/house1881hongkon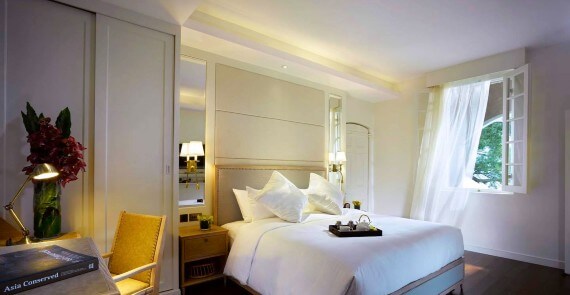 Image Credit: Tai O Heritage Hotel Facebook Page
Historical delights are part and parcel to your stay at the infamously restored Tai O Heritage Hotel. Comprising of a colonial-style parlour, representing the vintage architectural charm of the late 19th century, marks the hotel as a well-appointed and classically furnished establishment not commonly seen elsewhere. In its efforts to minimize the impact of renovation on the existing structure, the owners spared no expense in restoring and preserving the original beauty of the historical Old Tai O Police Station — creating an agreeable balance of old meets new! 
With its dedication to engage the community and promote heritage conservation, tourism and green living, Tai O Heritage hotel has numerous recognitions, including; 'Hong Kong Outstanding Corporate Citizenship Gold Award 2019 (NGO category), and 'Winner of Sustainable Hotel Award 2019 (Building Preservation/ Adaptive Reuse),'
INFORMATION
a. 14 Shek Tsai Po St, Tai O, Hong Kong
w. www.taioheritagehotel.com/en/
s. www.facebook.com/taioheritagehotel/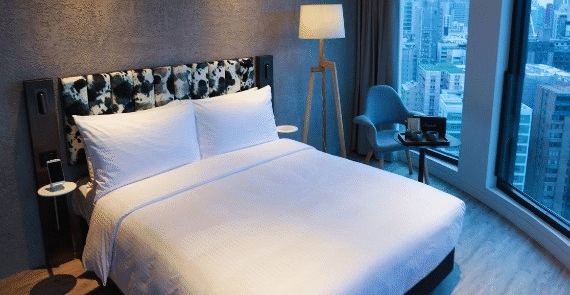 Image Credit: Page Hotels Facebook Page
Every aspect of Page 148 has been carefully thought through, and carries the vibe of a space to rest and be yourself. From the time you check in, till you leave, you determine the level of interaction you desire — the hospitality at this four-star hotel proves that a little consideration and awareness goes a long way. With minimalism at the forefront of the architecture, it is a structural wonder to astound the eyes of beholding visitors. The artful and meticulously designed standards of luxury offered are well worth your time, pleasure and comfort. Within a 20-minute stroll, guests can find the Avenue of Stars promenade and the Temple Street Night Market. 
INFORMATION
a. 148 Austin Rd, Tsim Sha Tsui, Hong Kong