Across the shores of Southeast Asia island getaways are a dime a dozen, but few compare to the warm hospitality of Telunas Resorts. Located on the Riau archipelago of Indonesia and accessible only by boat, the privately-owned resorts, including an over-water private spa, are the epitome of an island sanctuary.
Both properties - the flagship, family friendly Telunas Beach Resort and the luxurious Telunas Private Island Resort, which includes an over-water private spa - adopt a Wi-Fi-free, technology-free, back-to-basics philosophy, allowing visitors to connect to each other and the surrounding natural beauty organically. But more than just a refuge from the beeps and buzzes of 21st century life, Telunas Resorts is driven by their social impact, maintaining that their version of tourism not only puts travelers' comfort at the forefront but also the well-being of the local community.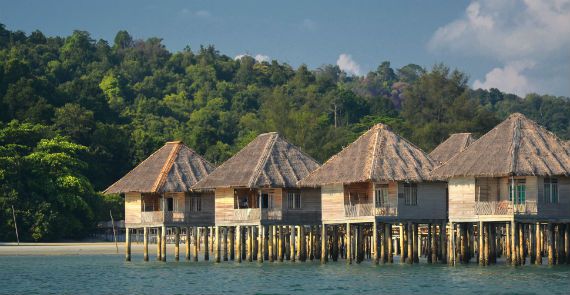 The Telunas story dates back to 2000 when college buddies Brad Jonswald, Mike Schubert and Eric Baldwin vacationed in Southeast Asia and envisioned a resort that enhanced both existing hospitality standards and the surrounding environment. After four years of planning, the dream came to fruition with the opening of Telunas Beach Resort. Made up of 10 overwater Private Chalets and four Deluxe Rooms, the Melayu-inspired, rustic-chic guest rooms offer modern conveniences while seamlessly blending into the environment.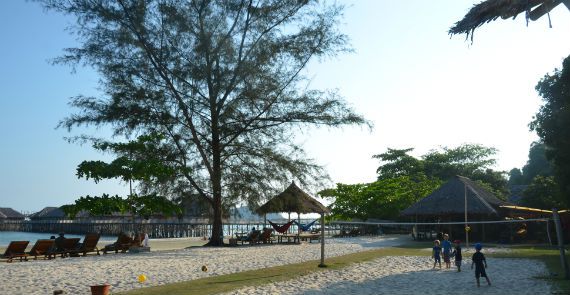 Guest rooms are cooled by low-impact ceiling fans and the ocean breeze, and beautified by earthy touches of glass, stone, and recycled boat wood. Fun isn't dictated by screens or start buttons—instead, a multitude of nature-based activities are available on site, including deck and tower jumping, traditional fishing, sea kayaking, jungle-waterfall hiking, and touring river mangroves.  While the absence of Wi-Fi may seem feel isolating to some, the beauty, simplicity, and wonder of Telunas Beach has made it an international destination for over 12 years, with it even being awarded Trip Advisor Traveler's Choice Awards - year in and year out.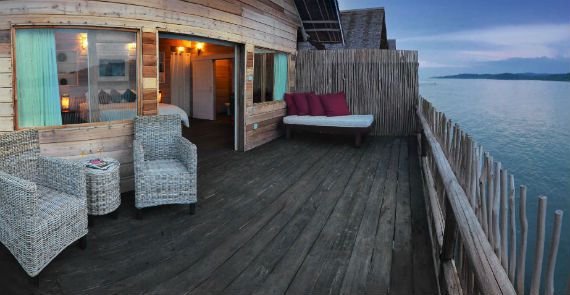 Ten years later in 2014 in line with the demand of visitors, the Telunas Resorts team opened the more luxurious Telunas Private Island just a five-minute boat ride from the original. Opened for guests with more discerning tastes, Telunas Private Island features 15 stylishly rustic Sea Villas (in which guests can receive in-villa massages), a fresh-water infinity pool, private beaches, a natural jogging path, and even an Orion 130ST Telescope for the astronomically-inclined to enjoy the clear night sky.
Guests also have full access to the adventurous facilities of the Beach Resort via two regularly scheduled transfer boats.  Though it only opened in July 2014, Telunas Private Island has already been inducted into the highly selective Conde Nast Johansen Collection of 5 star luxury and spa boutique resorts and hotels.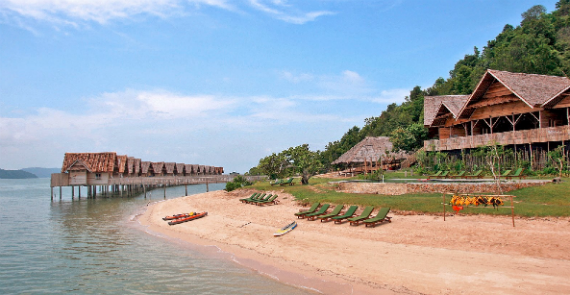 Guests who enjoy the Telunas experience can rest easy knowing that their stay is just as meaningful to the local community as it is for them. Whenever possible staff is hired locally, drawing on the strengths and abilities of the locals to add to the heartfelt, relational hospitality. As a trusted member of the community, the resorts have also worked with locals to create responsible tours that are not only fascinating to guests but contribute to the livelihood of the surrounding villages.  In addition, Telunas Resorts also facilitates social impact projects for schools and other philanthropic groups that have averaged over 12,000 community development hours annually the past two years.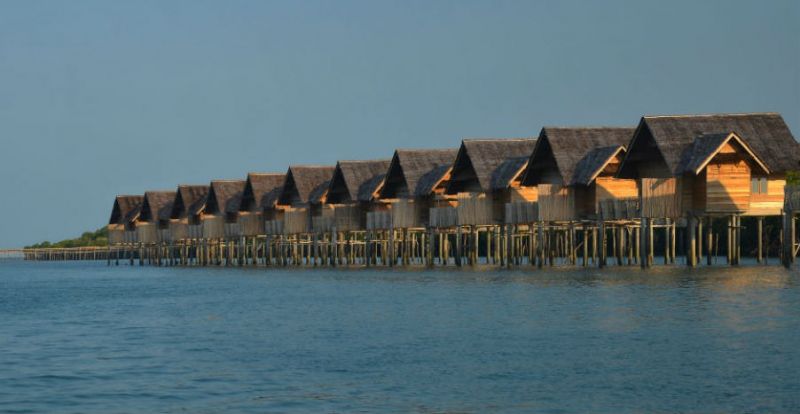 With its breathtaking beauty, holistic philosophy, and simple accessibility for busy Singaporeans and Singaporean expats, Telunas Resorts has developed a distinctive niche in the hospitality market that is difficult to emulate.  By the time guests leave the resort, they feel less like visitors and more like the extended family of the community. Though just 50 kilometers away from the concrete jungle of Singapore, the resorts have all the offerings that allow guests to truly "simplify, clarify, and connect."   
Brought To You By Expat Choice       
Comments