Images: Acrylic Shield Guards are installed between the front and back seat in all vehicles.
Recognizing International Air travel will most probably not return until end of the year or Q1 of 2021, SIXT Ride decided to align their fleet of Standard Sedans and Standard MPV's to be included in the SIXT Ride APP. This allowed the business to transform their ride hailing service from inbound to domestic here in Singapore.
SIXT take enhanced safe measures to better protect both Riders and Driver Partners including NEA-approved hand sanitisers and disinfectant spray applied and cleaned after every ride. Cashless transaction to minimise contact between Driver Partners and Riders. No front-seating passenger and an Acrylic Shield Guard is installed between the front and back seat of all vehicles.
SIXT director Thomas Chia shares, "we hope with the enhanced safe measures, lower commission, newer cars, and better service, we will build a different Ride hailing community in Singapore! Our aim is to give Driver Partners a better drive life balance and giving Corporate and individual Riders the service, they deserve."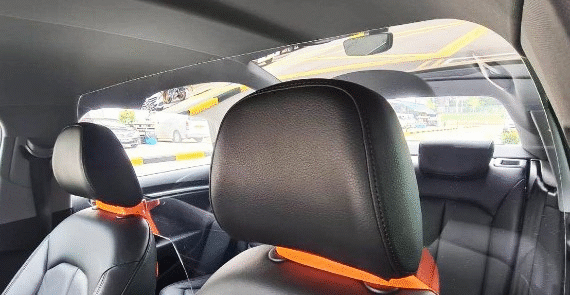 With SIXT you can book a ride in cities all around the world. SIXT have trained drivers available worldwide ready to pick you up anywhere, anytime, drive you to your next meeting or just get you around the city. Schedule a ride in advance or book a ride on-demand on the SIXT app.
You can book a car or limousine in advance or have a driver pick you up straight away. Choose the option which best suits your needs. Your ride is paid for automatically at the end of your ride. So, there's no need to have cash on you to pay for your ride wherever you are.
The app offers several different booking classes to choose from. Whether you need a premium sedan or something more budget-friendly, SIXT has something for you. All of SIXT's drivers are trained and licensed. The company offers live tracking and provide riders with the contact details of your driver in advance. You can keep track of all of your rides and rentals with SIXT in your customer account and it's possible to add a company profile to easily distinguish between business and private trips.
Instead of pricing surge, SIXT offer fixed peak hour surcharge because this is fairer to you, the rider. SIXT only select Driver Partners who are passionate about providing excellent service. The organisation value and respect your privacy; all vehicles strictly have no inward-facing cameras and all SIXT Driver Partners have signed an agreement adhering to company privacy guidelines.
Register and a link to Download the APP will be sent to you immediately
Comments