What do you think about A Phuket Fitness Retreat for Everyone?
Less than an hour from Phuket airport is a health and fitness haven called Phuket Cleanse, owned by husband and wife team Stanton and Melanie Proctor.
The retreat is situated on a private property with 18 rooms split across three blocks. Each room is air-conditioned and optimised for sleep and features either a king-sized or twin beds, bathroom, fan, towels, and organic toiletries.
The rooms are very comfortable, however it's unlikely you'll spend much time in them with a plethora of activities on offer including strength training, Muay Thai, kick boxing cardio, beach boot camp, TRX, HIIT, circuits, functional fitness, body weight classes, power walking, hiking, swimming, aqua aerobics, several types of yoga such as aerial, hot and yin, flexibility sessions and Pilates. Many of these classes are run from the RAW gym which is located just a short taxi ride away which makes this the perfect destination for an active holiday.
But it's not just about the fitness. Life coaching, meditation, education seminars, cooking classes, excursions, spa and recovery sessions are also available. A gentle reminder to organise travel Insurance when you travel to Phuket to ensure you are covered for the unexpected. 
On a typical day, breakfast includes a juice buffet and superfood shots, organic eggs, protein pancakes, chia pudding and servings of fruit. Tasty soups are served with buffet style meals for lunch and dinner. And while the meals are vegetarian and mostly raw, each day is themed whether it is Thai style, Indian inspired, Mediterranean, or Mexican – it is all bursting with flavor and there's plenty of it – no one goes hungry there! You can also learn how to make the food at home during this nutrition-friendly getaway with classes three times a week.
Phuket Cleanse is a fitness retreat for everyone and would best suit guests ready to make a change and improve their health. They welcome guests from all walks of life and all fitness levels and each class can be tailored to suit your ability. The group atmosphere creates a real comradery and the program experience is tailored to each guest. Not recommended for guests seeking a luxury 5-star beachfront hotel or who prefer to just do their own thing.
There is a lot on offer at Phuket Cleanse, once you arrive, you'll meet with one of the expert team and they'll recommend an itinerary to suit your preferences and goals. There are even more inclusions on offer when you arrive, but they'll help you cut through the overwhelm.
Notes and Recommendations:
Remember to pace yourself and to make use of the recovery elements so you can enjoy your stay—the ice-bath works wonders
There is a complimentary daily beach shuttle each day, and you are welcome to do as much or as little as you like each day
There is a complimentary same day laundry service so you can pack light, but you will be doing lots of activities so bring active wear you can mix and match and you'll only need casual clothing
Boat trips and other local excursions are included so you'll have the chance to see some of Phuket during your stay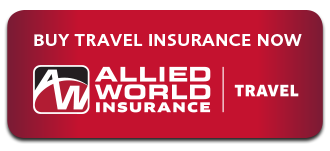 Comments
Now we are talking - an all I one getaway with a health and wellness twist. I'm so in need of a break from the rat race. Good to read about the experience you are offering here