Harvest Tours unique gastronomic journey celebrates the food and wine artisans of the Margaret River region. 
This is a great travel solution for expats living in Singapore.
Australia is simply beautiful and to visit Perth in Western Australia is not only affordable, it is conveniently located within 5 hours flying time from Singapore.
Inspired by talent, passion and the beauty of local organic ingredients, Harvest Tours promise you an experience that is both exclusive and unforgettable.​
Full Day Wine Tour for Food Lovers, for a small groups or Private Charters tailored to meet your needs for both small and extended groups.
Private Charter is for those who want to explore or enjoy time with friends and family and The Harvest team can assist you in developing your charter insuring you get to indulge and discover what is on offer within the region. 
All Harvest Tours buses have child seat restraint points to ensure children travel safe (child seats need to supplied by traveling guest) on board coolers available to store your harvested goodies, bottled water supplied free of charge. Lunch is not supplied but we can arrange this for you at a location of your choosing.
Harvest Tours pick-up time does depend on your location. Tour time: 10:00am to 17:45pm ( Sept through to March).10:00am to 17:00pm (April through to August)  Adults $450.00 (12 persons) $1000.00 (13 - 22 persons). Private Charter Cost: (Sept – May) - $450.00 (June – August) - $400.00
Harvest Tours will pick you up from your accommodation and drop you at the old Dunsborough boat ramp where you get to enjoy whale watching cruising through our most exciting Cape Naturaliste Wilderness Park.
Jet Adventures offers Thrill rides, Whale watching safaris, Sea safaris parties and charters. You will get down and get wet at Dunsborough and Busselton Western Australia with Jet Adventures and Harvet Tours.
Experience an on board hydrophone which is played through the high quality sound system so the customers get the opportunity to listen to the amazing whale songs of the Humpbacks and see and hear mother and calf communicating as they often swim around the boat.
A visit to the Seal and Sea Lion colony as well as the stunning caves and view the rugged tip of Cape Naturaliste up close. Unrestricted viewing, on return enjoy a high speed run back in on the Exhilarator (custom built 630hp NZ jet boat) which is always an exciting experience where you will be collected and taken to Chows Table for a five star lunch with a glass of wine.
House of Cards for wine tasting followed by a visit to Gabriel Chocolate. Wine & Cheese Pairing is next before heading to Vasse Virgin to indulge in olive oil  products looking after both inside and outside of your body, Margaret River Dairy it next to complete food and wine tasting before stopping in at The Beer Farm for a cleansing ale prior to being returned to your accommodation.
Contact Harvest Tours to find out more.
Tour info: Pick-up time does depend on location
Tour time: 09:00am to 18:00pm (September 1 – December 31)
GET TRAVEL INSURANCE WITH ALLIED WORLD HERE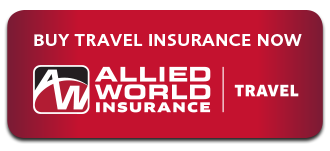 Comments
Spent the day with Harvest Tours and a bunch of pretty cool cats that we had never met, and despite them being from Perth we had a blast. This is by far the best ever wine tour experience we have ever been on. So many wines but mixed with great food and throw in a Beerfarm and it's well winning! Best value for money for sure. Bob De-Kock recommends Harvest Tours on Facebook
Harvest Tours aim to please the discerning Gourmet Tourist by offering an authentic experience of Margaret River. They want to show you the best of the best - our greatest food artisans, our most skilled winemakers, our region's best produce, stunning scenery, passionate and inspiring business owners and personal and informative commentary by friendly and knowledgeable guides.
What are guests saying about Harvest Tours? My sister and I booked to attend the Premium Wine & Food Lovers Tour. From start to finish, the whole experience with Harvest Tours was great. We were contacted the day before our tour to see if we had any flexibility on the booking date, however as my sister was due to return to the UK the day after our booking we did not. We suspect this may have been asked as there were no other groups for our day. However, Harvest Tours honoured our booking and we ended up having a private tour. Stephen was our fantastic host; he was very knowledgeable about the places we visited and clearly very passionate about the Margaret River community which was lovely to see. We visited a coffee house, numerous wineries, and the cheese and chocolate factories. Stephen also arranged a little detour to Vasse Virgin, a local skin care/ gourmet food shop, after we expressed an interest in these items. We would have no hesitations in recommending Harvest Tours to anyone visiting the Margaret River region looking for a way to experience the local area. Jade wrote on tripadvisor https://www.tripadvisor.com/Profile/103jadeh