What do you think about Chartered Flights to Broome is Back! 13, 17 and 20 June 2019 Book Now!?
Broome is a popular destination for its beaches, indigenious people, South Sea pearl shops and many more. 
There are simply countless of activities to discover on this friendly and multicultural region. Take advantage of the direct flight from Singapore to Broome, plus enjoy massive savings on accommodation and recommended tours in bundled packages below. Alternatively, you may opt to get us to help you plan your trip. 
Built on the pearling trade, these days Broome is a popular holiday hub and gateway to the wild Kimberley region. Broome's rich and colourful history has created a multicultural melting pot that is reflected in the town's welcoming and laid-back feel. Warm temperatures and palms deliver a tropical vibe that fits perfectly with the many holiday resorts and the stretch of white sand known as Cable Beach.
Find yourself watching the sunset on the endless sandy stretch of Cable Beach, trying on the perfect white orbs of cultured Broome pearls and experience the trip of a lifetime – cruising the Kimberley, departing from Broome.
With its 22 kilometres (14 miles) of more soft white sand than you can imagine, Cable Beach is, for many, the main reason they're drawn to Broome. The water is warm and flat, with gentle, ankle-height waves the only disturbance to the expanse of horizon-hugging blue. Its name harks back to 1889, when a long undersea telegraph cable connected northwest Australia to Indonesia, opening up communication to the world.
These days it's synonymous with sunset camel rides. Watching the sun descend over the water is a must-have experience. EXCLUSIVE OFFER: CHARTERED FLIGHTS TO BROOME IS BACK! 13, 17, 20 JUNE DEPT. BOOK NOW!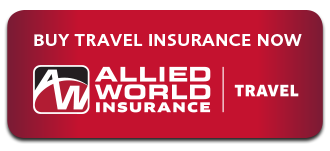 Comments
BEAUTY OF BROOME From $ 1128 SGD * Per Person 4 DAYS 3 NIGHTS Special Dept: Jun 13, 17, 20 All-Inclusive Airfare Return Airport Transfer 4D/3N accommodation Broome City Sightseeing Afternoon Tour Half-day Willie Creek Pearl Farm Tour 5 DAYS 4 NIGHTS - BROOME DISCOVERY Special Dept: Jun 13, 17, 20 All-Inclusive Airfare Return Airport Transfer 4N at Oaks Broome or similar (Room only) Afternoon Broome Town Tour Cable Beach Sunset tour Valid For Travel Dates: 13/06/2019 - 20/06/2019 Offer Ends: 20/06/2019 * Terms & Conditions Apply https://promo.chanbrothers.com/broome/