The festivities may seem like months away, but if you want to spend them somewhere far away it's wise to book in advance.
Here, Lightfoot Travel reveal the best places to put some ho-ho-ho into your December holiday.
Laos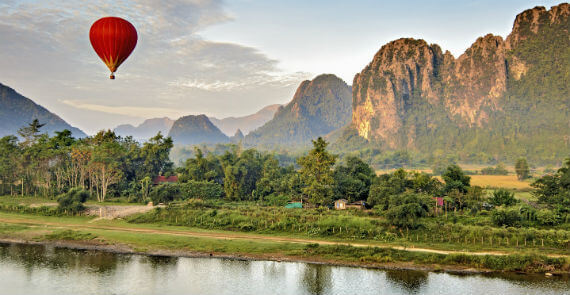 Laos charms with its timeless traditions, French colonial heritage and natural beauty. With less crowds in December, it's a great time to visit as the weather is cooler compared to other countries in Asia. Discover Luang Prabang on a day's cycling adventure, meet the Khmu and Hmong hill tribes on a trekking excursion, visit the hidden monastery of Wat Hoytinphabath and its 35m reclining Buddha statues, glide along the Nam Ou River on a boat cruise, and explore the Pak Ou Caves filled with Buddha statues. Return to Amantaka, where you can open your presents in luxury.
Sri Lanka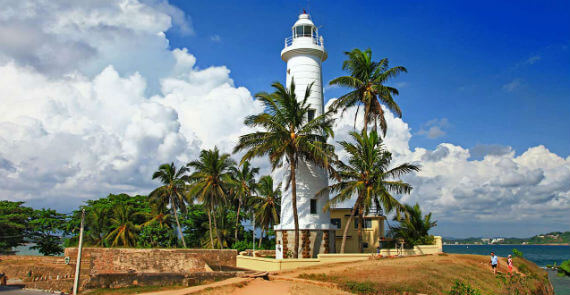 Sri Lanka is now firmly back in business and there is no better place to enjoy a tropical Christmas. Whether you choose to spend your time lazing on the beach along the rugged South Coast, taking in the scenery of the tea plantations or exploring the country's lesser known National Parks, Sri Lanka has it all. And you're in luck: there's still availability at some wonderful villas for the ultimate yuletide family escape. Our recommendation is Ivory House, set elevated over stunning rice paddy fields near Galle, and featuring luxurious and spacious bedrooms, a 20m pool, and exceptional staff.
Myanmar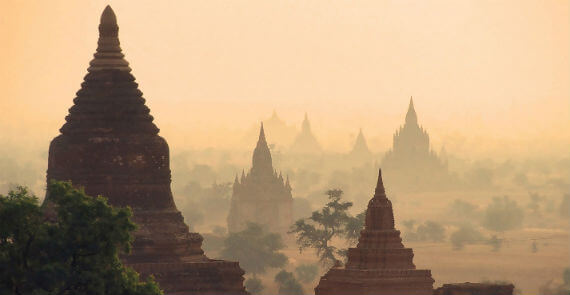 Myanmar is a mysterious and magical land of ancient temples, secret beaches and spiritual people. Make your Christmas extra special with a hot air balloon ride over Bagan at sunrise. Stay at The Strand Yangon and discover what lies behind the golden façade of Shwedagon Pagoda, explore off-the-beaten-track temples and monasteries, visit the stilt village on Inle lake where the Intha people have lived for centuries, visit the peaceful ruins of Indein - a 'pagoda forest' - and relax on beautiful Ngapali Beach.
Bhutan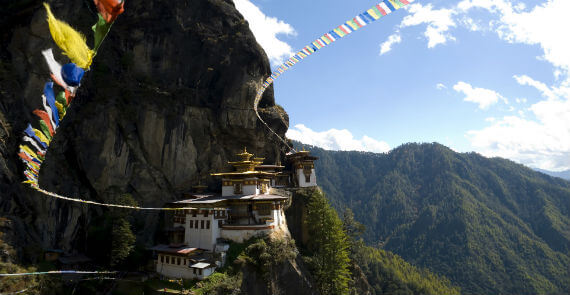 With its misty mountains, whispering forests, sweeping plateaus and a cold winter climate, the Buddhist kingdom of Bhutan is the perfect place for a peaceful and picture-postcard white Christmas. Head to scenic Punakha Valley with your private guide, try archery followed by a Bhutanese hot stone bath, discover monasteries in Paro, hike from Sang Choekor Buddhist College to Yak, and visit The Tiger's Nest Monastery perched 900 metres above ground. Cosy up in Gangtey Lodge, an understated and elegant lodge that offers an escape from the modern world and immerses you in Bhutanese nature and culture.
Western Australia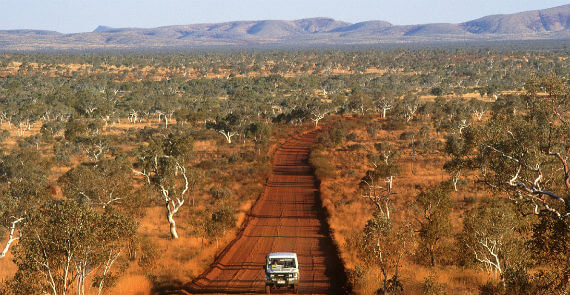 Host to capital city Perth and the cosmopolitan port town of Fremantle, as well as pristine coastline, desert landscapes and plentiful vineyards, Western Australia is best enjoyed between September and December. Wildlife fans will be especially thrilled as this is when an estimated 35,000 whales migrate to the area from the Antarctic. Stay at COMO The Treasury and visit Perth's artisan markets; enjoy ocean views and waterfront dining at Cottesloe; walk the picturesque track from Bunker Bay to Sugarloaf Rock; explore Kimberley's arid landscape; indulge in a private wine tasting tour; and take a scenic helicopter tour of Leeuwin (looking out for Santa as you go!).
Madagascar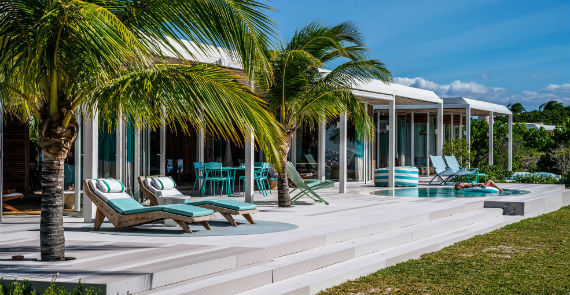 Madagascar comprises palm-fringed beaches, sandstone canyons, limestone pinnacles, fertile hills, terraced rice paddies, forests of every description and incredible wildlife. Visit between November and April for warmer days with rain mainly overnight. Make your holiday in Madagascar extra special by staying at Time + Tide Miavana. Located on the Nosy Ankao archipelago, this villa only, ultra-exclusive property aims to protect and conserve the island's natural resources. Look forward to snorkelling, turtle watching, or seeking out lemurs in the forest.
Brazil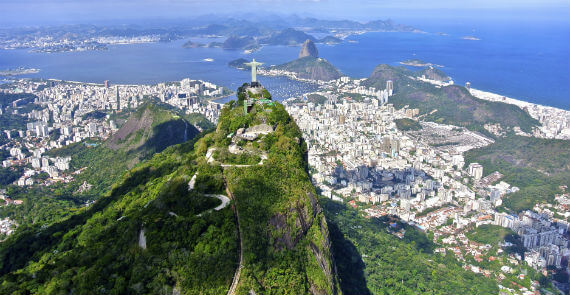 Swap your carols for caipirinhas and head to Brazil for a celebration with a twist. It's no secret the Brazilians love to party, and Christmas is no exception – families tend to live it up late into the night of 24th December with food, music and dancing until the early hours. While Christmas Day itself might be a more low-key affair, it's the perfect excuse to kick-back, relax and enjoy Brazil's famously beautiful beaches, balmy weather and warm hospitality.
Whistler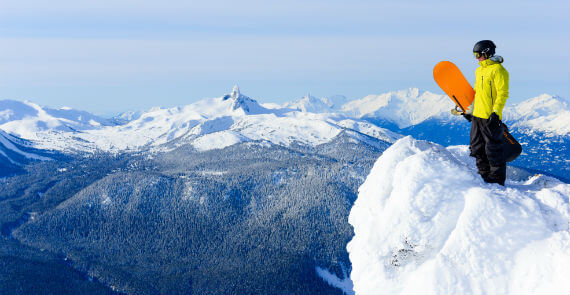 Worried a Christmas abroad means sacrificing that cosy festive feeling you get back in Blighty? Think again! Whistler turns into a dreamy Winter Wonderland at this time of year, with twinkling lights, carollers and fresh blankets of snow all guaranteed. Four Seasons Resort is a great stay for families where there's a pool, spa, gyn and kids' club. Offering fun for the whole family, you can enjoy world-class skiing, dog-sledding, sleigh rides and even ice-skating with Santa himself…
Lightfoot Travel is a luxury tour operator with offices in Singapore, Hong Kong, Dubai and London specialising in designer holidays around the world.
Tel: Hong Kong +852 2815 0068, Singapore +65 6438 4091 W. www.lightfoottravel.com
Comments
Thanks for sharing this article. Awesome ideas to plan for Christmas.
Haven't decided how to celebrate the New Year? Head to Myanmar - a mysterious and magical land of ancient temples, secret beaches and spiritual people. Make your holiday extra special with a hot air balloon ride over Bagan at sunrise. Itinerary highlights include; Exploring off-the-beaten-track temples and monasteries Discover what lies behind the golden façade of Shwedagon Pagoda Visit the stilt village on Inle lake where the Intha people have been living for centuries. Explore the peaceful ruins of Indein - a 'pagoda forest' Relax on the pristine sands of beautiful Ngapali Beach Here's a taste of Day One: Upon arrival at the airport you'll be met by your guide and escorted by private car for your first visit to Shwedagon Pagoda. You'll then be transferred to your hotel and have time to freshen up before heading on a tour of downtown Yangon. You'll explore the back streets while learning about the history and architecture of the city before stopping at the famous Strand hotel for high tea. more in this link: https://tinyurl.com/y2sfnal2