There are so many things to do in this perpetually sunny, friendly, multicultural pearling town of Broome. 
This laidback yet charming outback town has tropical temperatures making it the perfect Australian winter destination in June. John Gordon, the Founder of www.expatchoice.asia visited Broome in June 2019. The video below shows some of what he experienced from a birds eye view - of day one of his 4 day trip...
A fusion of peacefulness, intriguing history and vivid Indigenous culture, Broome also offers rugged natural beauty, from stunning turquoise water to vast white beaches and the spectacular Kimberley. Here are the top 7 things to do in Broome.
Experience Day 2 of John's 4 day trip to Broome in the Video Below
Go camel riding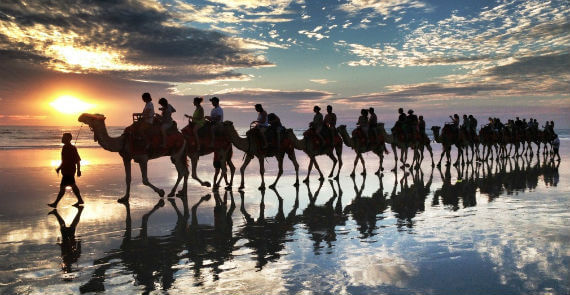 Cable Beach, Broome, Western Australia
Take a walk or ride on a camel along the pristine Cable Beach at dusk as a blazing sunset unfolds before your eyes. As the sun sinks into the ocean, the sky lights up in powerful red and orange, matching the ochres of the region. Or lay a picnic cloth and enjoy the sun setting on the horizon. This early evening experience will stay with you long after the sun has gone down, and will be something you'll never forget.
Go on a coastal adventure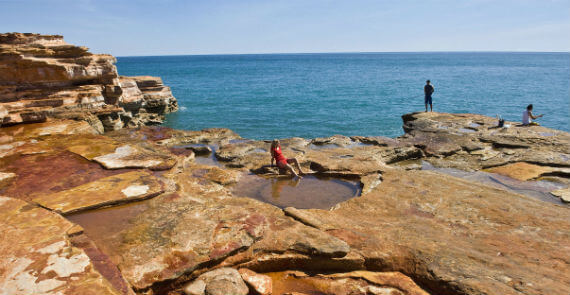 Anastasia's Pool, Gantheaume Point, Broome
Bring the kids and explore the many rock pools exposed by Broome's legendary low tides. It's the perfect opportunity to find out more about the sea life which populate these mini eco-systems.
Visit a pearl farm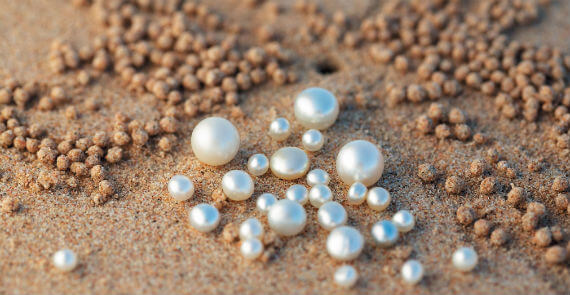 Willie Creek Pearl Farm, Broome, Western Australia
Hop on one of the local tours to discover this amazing place has to offer. Learn more about the pearl industry and modern cultured pearl farming with the experts.
Walk the Staircase to the Moon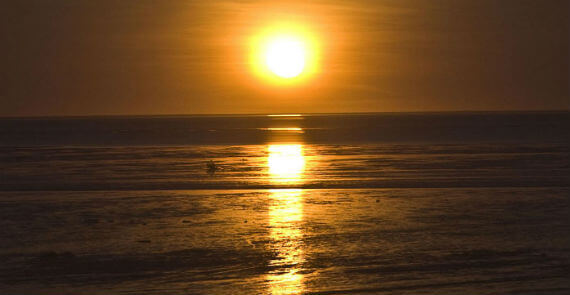 Staircase to the Moon, Roebuck Bay, Broome
Located close to town is the Staircase to the Moon – occurring at Roebuck Bay between March and October, this natural phenomenon is caused by the rising of a full moon reflecting on the exposed mudflats at extremely low tide, creating an optical illusion of a staircase reaching up to the moon.
Discover the local culture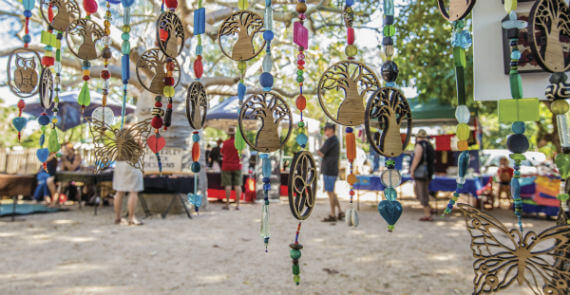 Markets in Broome, Broome, Western Australia
Join the locals on the weekend when you visit Broome in JUne 2019 and shop for crafts, jewellery and fresh produce or just listen to infectious live music. Browse the stalls offerings fresh fruits and vegetables, fashion, handmade jewellery, and local art and crafts. If you would like to grab a bite, check out the food trucks and stalls ranging from local to international delights.
Explore the Kimberley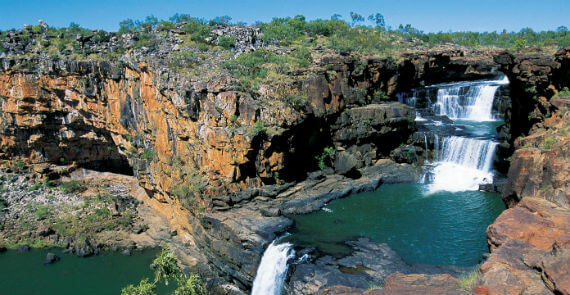 Three times larger than England, with a population of less than 40,000, the Kimberley region – spread over Australia's entire north-western corner – is one of the world's last wilderness frontiers. There are a dozen reputable cruise companies offering cruise expeditions around the Kimberley coastline, in vessels small and large. Some cruise companies, such as True North and Great Escape, also have on-board helicopters for day expeditions. 
Check out dinosaur footprints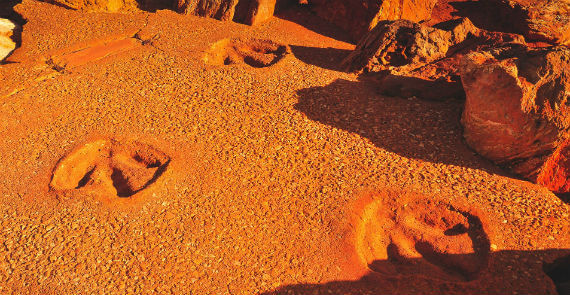 Dinosaur footprints, Gantheaume Point, Broome
A 10-minute drive from Broome, set against a red rock cliff overlooking the azure waters of the Indian Ocean, Gantheaume Point has interpretive signs that describe its history, including dinosaur footprints preserved in reef rock that can be seen at low tide. It will truly be a unique experience to see these reminders of Broome's prehistoric past right in front of you.
For a strictly limited time, Jetabout Holidays is offering three- and four-night packages to Broome, Western Australia including round-trip direct 4-hour flights on Silkair (taxes included), accommodation and return airport transfers.
When: 13, 17 and 20 June 2019 departure dates
How much: From $810 nett per person
Click here for more details.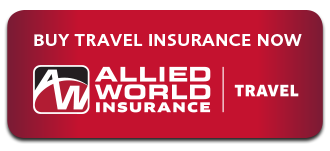 Comments
I had the pleasure to fly to Broome in Western Australia this week and get in touch with a world of mystique and wonder. Broome is a short 4-hour flight on Silk Air Direct from Singapore and the Broome airport is situated smack in the middle of Broome Town, so on arrival your transit to your accommodation in only minutes away - Even if you are staying out at Cable Beach... In Broome you are never more than 8 minutes from anywhere. It is a town of 15,000 residents which swells to a magnificent 45,000 including visitors in the high season which is in the months of June to August. There is plenty to do and see, from pearl farming to Seap[lane experiences, helicopter flights, Beer tastings a visit to Horizontal falls out in the Kimberley - again a short 1hr 15min flight and without doubt the camel experience on Cable Beach - known as the first under sea cable line linking Broome to Java - back in the day. One of my greatest loves is also catered for....food. Broome has a myriad of wonderful cafes and restaurants. International in standing and delicious at every turn. On day One of my visit I ate at two such establishments. Firstly a wonderful Aussie Fish and Chips lunch at Mangrove Hotel and then an evening meal at "The Aarli" - an Asian inspired bistro with indoor and outdoor seating that was above fabulous...it was awesomely good. Both outstanding and very affordable. Check out this Vlog that I have posted on YouTube to give you a flavor for our Day One Visit to Broome. More to come.... https://youtu.be/Gfk55lnv7PA
For a strictly limited time, Jetabout Holidays is offering three- and four-night packages to Broome, Western Australia including round-trip direct 4-hour flights on Silkair (taxes included), accommodation and return airport transfers. http://jetabout.com.sg/broome-tour-package When: 13, 17 and 20 June 2019 departure dates How much: From $810 nett per person Click here http://jetabout.com.sg/broome-tour-package for more details.
Broome is a true melting pot of a town. Built on the pearling trade, it has long been a multicultural community where Aborigines and Japanese, Chinese and Malays have all played a prominent role in its community. The flavors of all these cultures have been woven into the local food, which explains why Broome is one of the outback's most exciting places to eat out. Matso's Brewery https://www.matsos.com.au/ Broome's very own microbrewery is heading for its 30th anniversary, and remains one of the town's most popular hangouts. Housed in a historic general store, serves up breakfast, lunch and dinner with menus designed for almost every taste. If you don't fancy the raw parsnip and carrot salad, how about pulled pork and chips, or a seafood plate laden with octopus, prawns, oysters and fish? Don't forget to try some of the in-house brews: the mango beer is recommended. The Aarli https://www.facebook.com/TheAarli/ Is it a bar, a restaurant or a bit of both? However you define this Chinatown favourite, is one of the most inviting places in town to kick back on a balmy evening and graze on Asian-inspired share plates. Find some new friends to feast with so you can order up more of the tasty bites, that way you don't have to choose between the salt and pepper tofu, the Korean fried chicken, the mussels with chilli jam or the soft shell crab with red nam jim dipping sauce. 18 Degrees https://www.facebook.com/18degreesbroome Broome's restaurants tend to shut up shop early, but on Roebuck Bay is a welcome exception. On Friday and Saturday it serves a late night menu until 11pm, so you won't run out of food as you work your way through the superb selection of cocktails and wine. The global offerings reflect Broome's multicultural heritage. Try the harissa spiced samosas, stuffed with pumpkin and potato and served with peach and chilli salsa. Good Cartel https://www.facebook.com/The-Good-Cartel-607469569322709/ Good Cartel is the place to come for the best coffee in town, as well as one of Broome's tastiest brunches. If you like Mexican flavours, try the breakfast burrito. Rather get your day off to a healthy start? Then the super brekkie salad bowl, packed with goodies such as broccolini and kale, is made for you. The eggs benedict burger is another favourite, and the fresh juices are almost as popular as the coffee. Azuki https://www.facebook.com/azukijapanesefusion/ Most first-time visitors to Broome aren't sure what to expect food-wise, but it's a fair bet they don't expect anything like . Chef Scotty Thorpe may be a true blue Aussie, but he turns out the best Japanese inspired food in town. His breakfasts are justly famous; try the bacon-and-egg okonomiyaki or breakfast ramen. Zanders at Cable Beach http://www.zanders.com.au/ It sometimes seems as if everyone in town shows up at toward sunset, and no wonder: its beachfront location makes this the perfect spot to watch the sun sink into the ocean. The wide-ranging menu covers all bases from prawn cakes to club sandwiches, but the best bet is to grab takeaway fish and chips and head to the beach for a picnic dinner.