Image Credit: Niyama Beach Pavilion Two Bedroom with Pool Exterior
Our first stop when safe travel starts up again? A private island where switching off is easy, life feels breezy and seclusion is in place voluntarily. Here are some favourite future options by Lightfoot Travel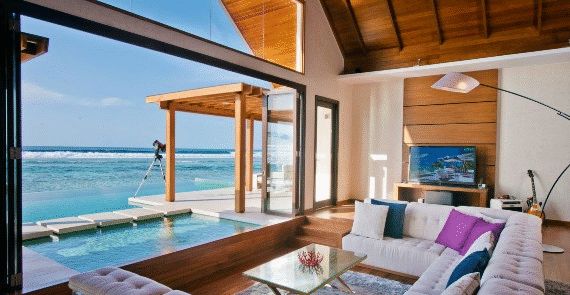 Alongside blue seas and serenity, Niyama Private Islands in the Maldives serves as a paradise-playground full of nature and family fun. Spend your days on a Turtle Adventure or Shark Safari, get into arts and crafts, and round off your days on a sunset cruise. Alternatively, sign your kids up at The Explorers kids' club where younger guests can build sandcastles and paint coconuts, whilst older ones can become master chefs and enjoy watersports. As for adults, gourmet picnics, sunset yoga and delicious cuisine await…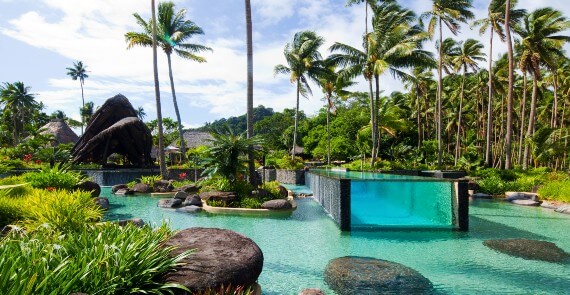 Are you missing coconut groves? Dreaming of exotic fruit platters? Craving sandy horizons? Then Laucala Island Resort in Fiji, the home of Red Bull owner Dietrich Mateschitz, will save you with its tropical plantations, pristine beaches and rich green surroundings. With just 25 villas there's an intimate desert isle feel, except for the golf course, authentic wooden yacht, glass pools and 350 staff to take care of your needs. With a kids' club and Culture Centre, it's also an ideal getaway for families.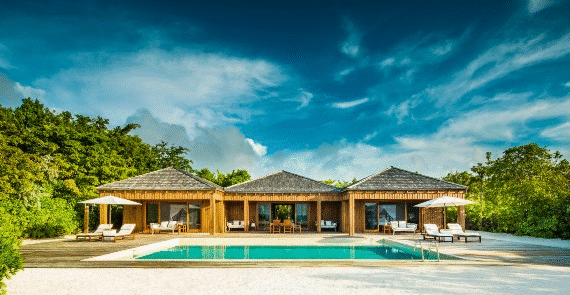 Set on its own 100-acre private Caribbean island in Turks & Caicos, COMO Parrot Cay is the ultimate ditch-all-your-worries destination. The original blueprint for the COMO brand, here you'll find holistic therapies, world-class cuisine, private villas and COMO's unfaltering service. The rooms are all divine, but we especially like the beach villas which offer a private pool and direct beach access. Alternatively, the private homes are ideal for larger groups looking for the height of sophisticated social distancing.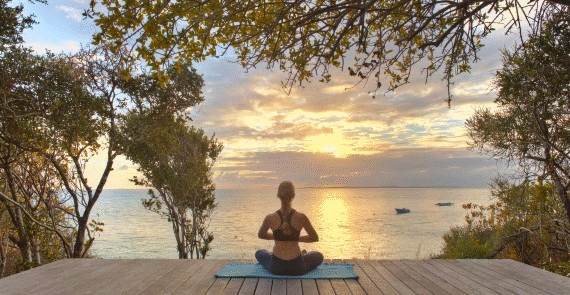 Azura Quilalea Private Island is the luxe hideaway in your head that you run away to when modern life gets too much (ie lately). Nine romantic seafront villas are situated on this island in a remote Mozambique archipelago, with pathways through forests to crescent beaches where turtles lay their eggs. Super-chill, pad around barefoot all day, soaking up nature, going swimming, counting baobabs, feasting on fresh seafood and chatting with exotic wildlife.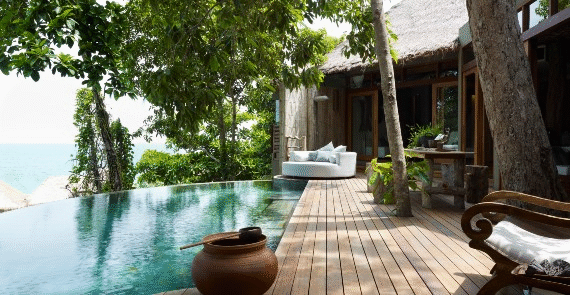 If recent times have got you thinking about the protection of the greater world around you, the private island of Song Saa in Koh Rong in Cambodia is for you. Not just created for castaway fantasies, this resort prides itself on its unique ecological projects. Spend your days snorkelling the coral reefs in search of seahorses, kayaking through mangroves with marine biologists or embarking on a rainforest expedition. At night enjoy a movie in your private villa, rejuvenate at the spa, or fill up on traditional Cambodian food.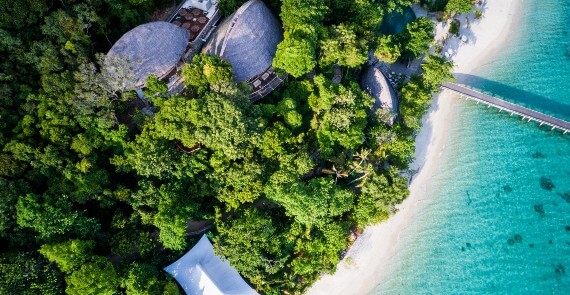 We suggest taking minimal luggage to Bawah Reserve, as this sublime resort in Indonesia is all about light and easy living. Embrace the great outdoors with windsurfing, kayaking, paddle-boarding or snorkelling among parrotfish, clownfish and turtles. Alternatively, relax on the deck of your overwater villa or fall into turquoise waters to do nothing but float. Only accessible by seaplane, and just a stone's throw away from Singapore, travel-faff is minimised and you can arrive by cocktail o'clock.
Lightfoot Travel is a luxury tour operator with offices in Singapore, Hong Kong, Dubai and London specialising in designer holidays around the world. Tel: Singapore +65 6438 4091. www.lightfoottravel.com
Comments