Video Credit: Expat Choice TV, Main image Credit Tim Cushway:  Bawah Private Island is connected to Singapore by its own seaplane.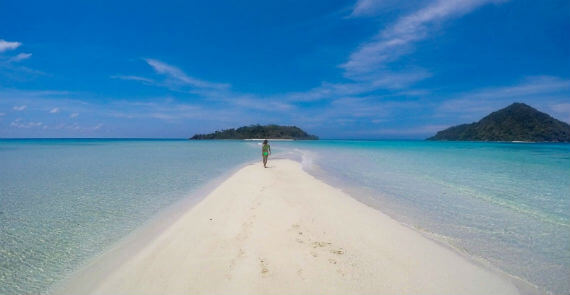 Image Credit: Tim Cushway
Located just 150 nautical miles north east of Singapore, Bawah Island offers untouched beauty on a scale that will need to be seen to believed. Bawah Private Island, consists of 35 tented safari and over water villas, and will be connected to Singapore by its own seaplane. The five uninhabited islands making up Bawah are located at the southern end of Indonesia's Anambas Archipelago, half way between the Malay Peninsula and Borneo in the South China Sea. Bawah offers a total playground of 300 hectares, covered in lush jungle canopy and surrounded by three sheltered lagoons and 13 powder-white beaches are dotted around the islands.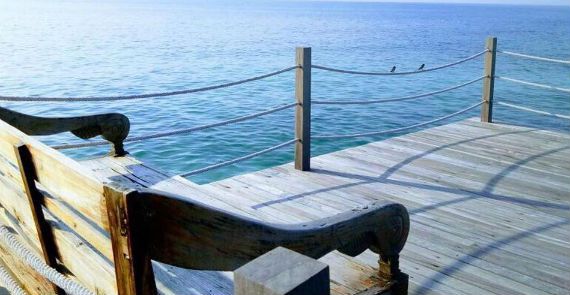 Batu Batu is an all-villa, boutique resort set amongst coconut groves on the tropical, uninhabited island of Pulau Tengah in the South China Sea. The resort is built in the Malay vernacular style to blend as unobtrusively as possible with the natural beauty of the island and consists of 20 One-bedroom and 2 Two-bedroom villas. Guests can enjoy the open-sided pavilion bar and restaurant overlooking Sunset and Batu Batu Beach, fresh water swimming pool, hill-top spa, beach bar at Long Beach and the PADI dive centre.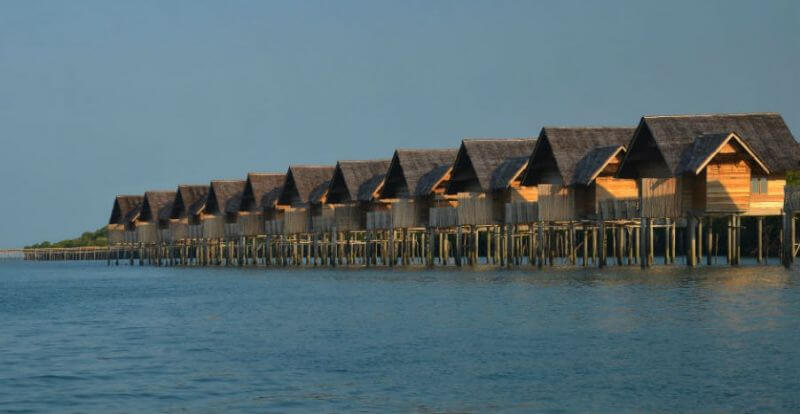 Southeast Asia island getaways are a dime a dozen, but few compare to the warm hospitality of Telunas Resorts. Located on the Riau archipelago of Indonesia and accessible only by boat, the privately-owned resorts, including an over-water private spa, are the epitome of an island sanctuary.Opened for guests with more discerning tastes, Telunas Private Island features 15 stylishly rustic Sea Villas (in which guests can receive in-villa massages), a fresh-water infinity pool, private beaches, a natural jogging path, and even an Orion 130ST Telescope for the astronomically-inclined to enjoy the clear night sky.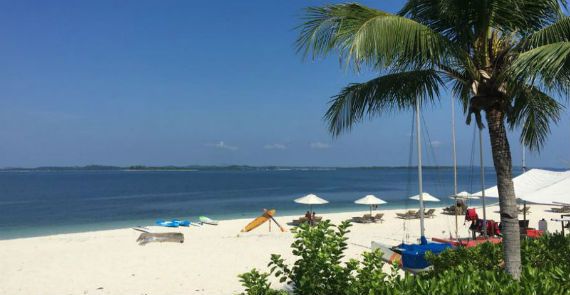 Nikoi Island is a 15 hectare private island 8 kilometres off the east coast of Bintan, Indonesia. Located less than 85 Kilometres from Singapore, travelling time from Tanah Merah ferry terminal is approximately two and a half hours. The Island is ringed with white sandy beaches and coral reefs of spectacular colour and diversity and a coastline studded with magnificent white granite boulders. A spectacular pool has been built in amongst the granite boulders on the north-eastern side of the island and provides a destination within a destination.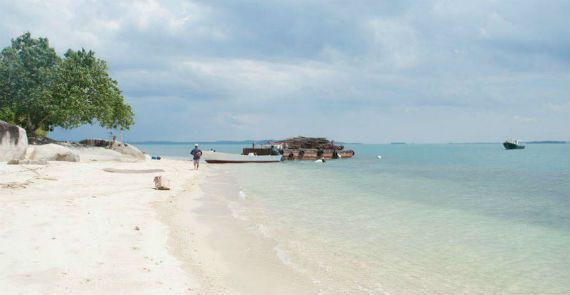 Just a short speedboat ride from the east coast of Bintan, Indonesia, Cempedak Private Island is an indulgent escape just a few hours away from Singapore. The Island boasts twenty beautifully crafted bamboo villas featuring spiral staircases leading to spacious bedrooms, with private decks and plunge pools. A bar built into the natural rocks provides the perfect spot for sundowners with views across the ocean. Secluded beaches, stunning granite rock formations and secret bays await discovery. Cempedak Island is the second Private Island from the team behind Nikoi Island. Cempedak islocated off the east coast of Bintan. No children allowed under 16 years of age.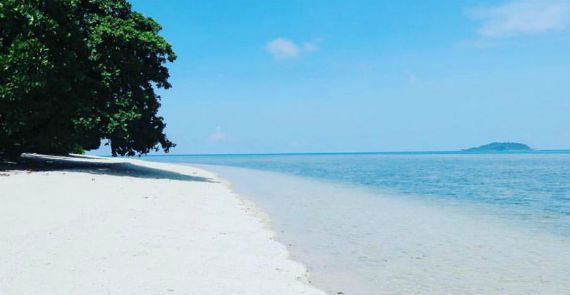 Joyo Island (Pulau Joyo in Indonesian) is a private island located almost on the equator. This Island is in Indonesia but close to Singapore. Joyo is a sister island to the more established Pangkil Private Island about 10 Kilometres away and is equipped with every luxury you would require, and boasts superb food and wine. Pulau Joyo is the ultimate in barefoot sophistication! It is located in Indonesia's Riau Archipelago and is blessed with pristine white sandy beaches and turquoise waters. Easily accessible from Singapore and Bintan, Joyo offers an ideal beach getaway with comprehensive traditional healthy massage, fabulous food and so much more.