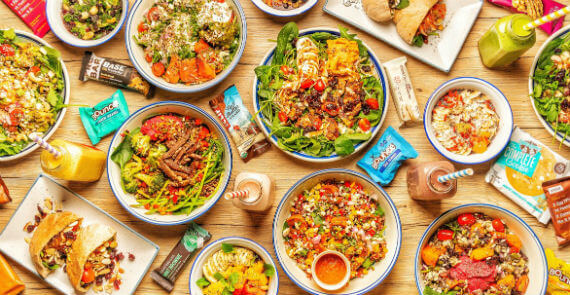 You are in the Spot Light here at ExpatChoice.Asia. Great to see you are serving fresh & healthy shakes, breakfasts, fairtrade coffee and the jewel in the crown...delicious & nutritious lunches.
At Shake Farm you can build your own protein bowls and awesome Acai Bowls, taste organic cocktails & wines and health conscious beers.... the list goes on.
Enjoy a perfect weekend brunch on both Saturday or Sunday from 9am to 7pm. Enjoy Blueberry Protein Pancake Calories: 235 kcal - Carbs: 39g - Protein: 3g - Fats: 3g Greek Yogurt - Honey - Roasted Spice Nuts - Oats & Seeds Granola Mango - Banana - Blueberries and Strawberries just $18...
or the popular Scrambled Supreme Calories: 387 kcal - Carbs: 23g - Protein: 18g - Fats: 22g Scrambled Eggs - Avocado - Feta Cheese - Cranberries - Rocket Almond Flakes - Parsley - Choose: Halloumi or Multi-Grain Toast at $19 Brunch Menu Here
Comments
This is just amazingly wholesome food to eat. Just look how good it looks!
This sounds and looks really great. Finding good wholesome food is on the top of my list. See you soon
This is great to see a relatively new concept going from strength to strength. Apart from opening all day Everyday - the Sunday all-day brunch menu looks GREAT. It is worth travelling to this destination neighbourhood on the weekend when the office crews are every but...the flavour and the vibrancy of Telok Ayer has a whole new dimension on the weekend