What do you think about Singapore's Best Rooftop Bars?
Main Image: The Other Roof
Singapore's breezy evenings are best enjoyed at the city's rooftop bars.
Popular for after-work sundowners, these bars are the perfect place to watch the sky change hues as the sun sets. Perched above the twinkling lights of the island, the pulsating music and contagious vibe allows you to forget your worries for a while. Here are our favourite rooftop bars in the city, whether you're looking for a quiet romantic evening or a night out with friends:
The Other Roof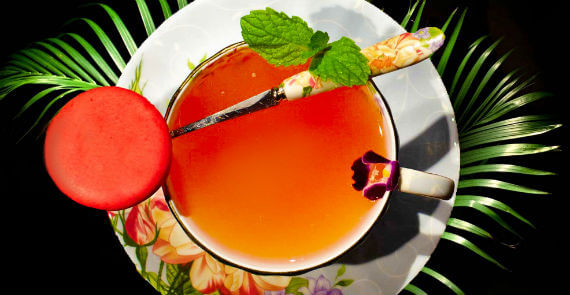 The Other Roof presents a worldwide new concept of tea-finished spirits & cocktails, all deriving from bespoke tea spirits. With over 400 different spirits all tea-finished, The Other Roof is currently the first and only place in the world, where all the different spirits are created in-house by the art of finishing by the trained hands of its team led by Dario Knox​. contact and location
ZAFFERANO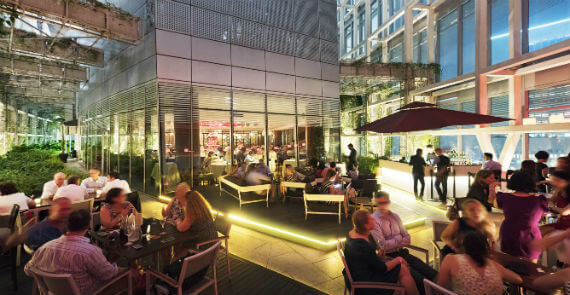 Zafferano is perched 240 metres above ground on the 43 floor of the Ocean Financial Centre. Guests come through an entryway flanked by two glass-clad kitchens: the cold preparation area to one side, the hot kitchen to the other. You will then step into an open hall with encircling glass curtain walls.The main dining room sits on a raised wooden platform that offers gorgeous and expansive views. Zafferano's Terrace Lounge offers free-flow prosecco, house wine and beer on Saturday nights from 8pm until10pm for just $28++
SPAGO BAR & LOUNGE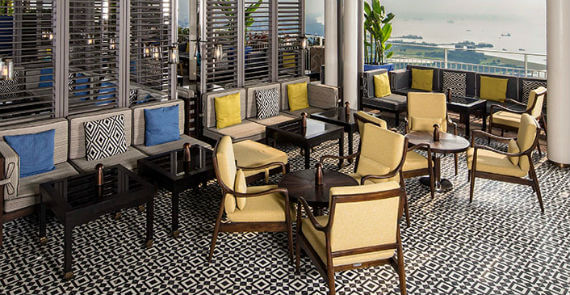 Wolfgang Puck's critically acclaimed flagship restaurant, Spago, is located at Sands SkyPark at Marina Bay Sands Singapore. The beautiful and airy outdoor terrace is where you'll want to be for spectacular skyline scenery. Featuring a fine dining restaurant and terrace lounge with an al fresco bar overlooking Marina Bay Sands' famous infinity pool, Spago boasts a spectacular view of the city skyline and garden.
SMOKE & MIRRORS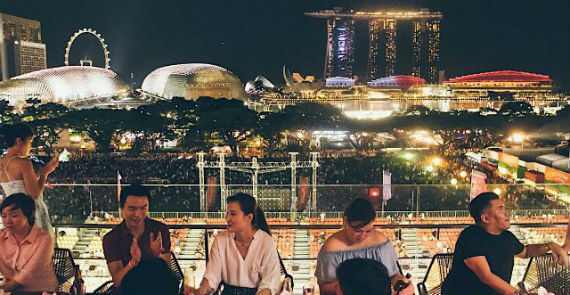 Situated strategically atop the National Gallery Singapore overlooking the panoramic view of the Padang and Marina Bay, Smoke & Mirrors​ is not your usual cocktail bar. They are all about bringing new senses to your palette with their imaginative and impressive cocktails. Get 20% Off Total Bill with the EatPlayLive app. Eat Play Live ( EatPlayLive ) is an awesome Premier Lifestyle App in Asia. All that and more! You get 20-50 percent off the total bill at the Coolest Cafes, Celebrity Chef restaurants and Fine Dining digs as well as the best Beach Bars, Spas, Supercars, Yacht charter and Helicopter rides around the region.Download Today App Store HERE or Google play HERE
Supply & Demand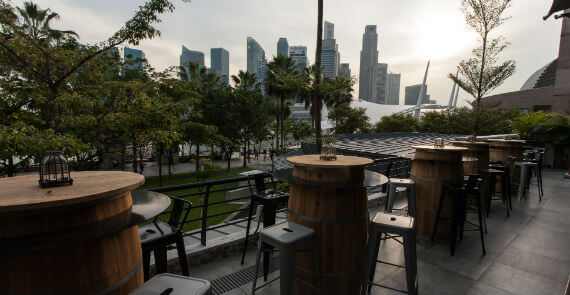 Cosy alfresco dining by the waterfront and a rooftop bar with breathtaking views of the Marina Bay skyline. Order late night items like garlic truffle fries and parma ham with rock melon, or Asian-styled bites like the salted egg drumlets and satay nachos, as well as a whole range of pizzas. Open late until 2am from Monday to Thursday and until 2.30am on Friday, Saturday and Sunday. Supply & Demand is also known as a go to after-show supper haunt with wine, beer an cocktails and beeritas thrown in for that hearty filler at the end of the night!
KINKI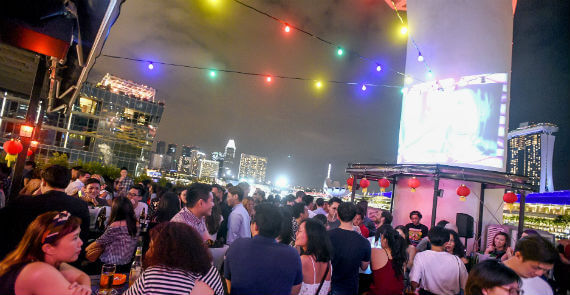 Popular with the working crowds of CBD, Japanese bar Kinki is located on the second level of Customs House. Though at a disadvantage from a height-perspective, being in Collyer Quay allows Kinki to have a close-up view of Marina Bay Sands and the ArtScience Museum across the water. You don't feel dwarfed by the tall office buildings all around, instead it gives you an interestingly different perspective of the city.  
CE-LA-VI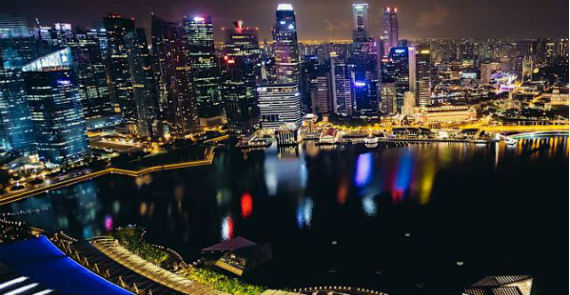 Award-winning Ce-La-Vi is one of Singapore's hottest nightlife spots. Its enviable vantage point atop Marina Bay Sands gives it an edge above the other contenders. The food menu offers global dishes with an Asian twist. Notoriously difficult to find, just enter the hotel lobby in Tower 3 and you will find your way up. Though many rooftop bars in the city boast of great city views, this is one of the few (if not the only, along with Lavo) from where you get a postcard-perfect view of Gardens by the Bay as well as the sea dotted with brightly lit ships.  
LAVO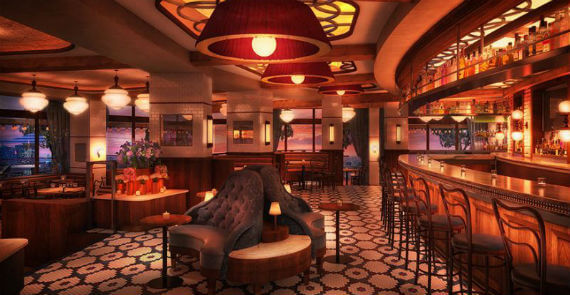 Right next door to Ce-La-Vi (entrance through Tower 1 of MBS), Lavo is a new Italian destination that spills out into a wonderous patio and outdoor area. The ivory-coloured bar stretches out on one side of the seemingly never-ending terrace. The Italian food is outstanding and we recommend Lavo over Ce-La-Vi if you're looking for fabulous food to complement the views. Of special note is the giant-sized meatball and a fun cheesecake sundae to end with.   
ARTEMIS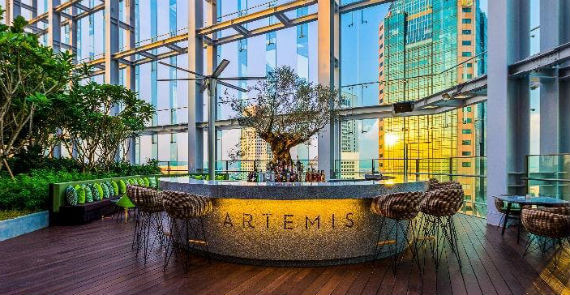 Artemis Grill is a modern Mediterranean rooftop restaurant and bar on the CapitalGreen building. The restaurant is surrounded by glass walls that allow diners to have a panoramic view of Singapore from the central business district.
SCREENING ROOM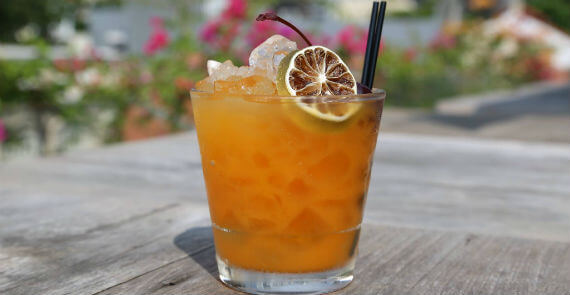 This underrated rooftop venue on Ann Siang Road is a closet-favourite amongst expats. Weekends are busy here and the music progressively gets louder post 9pm. The alfresco seating has lovely views of Chinatown and an intimate chilled-out feel. Skip the starters on the menu and order the Indian kebabs which go well with your chilled drinks.   
LANTERN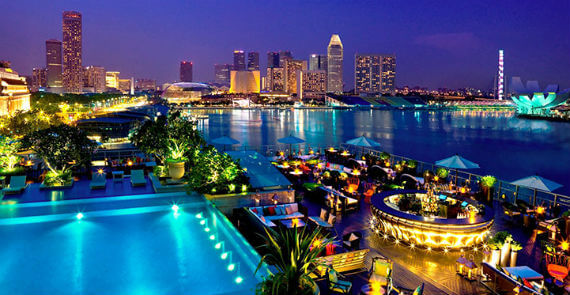 The Fullerton Bay Hotel is a modern hotel that pays tribute to a bygone era. Lantern is the rooftop bar that guests and visitors love to visit for drinks day and night. Infused with a sense of refinement and a style that is both contemporary and international, the 100-room waterfront jewel is a spectacular addition to Singapore's vibrant heritage precinct. Experience a stay at our waterfront jewel in Singapore's vibrant precinct.
1-ALTITUDE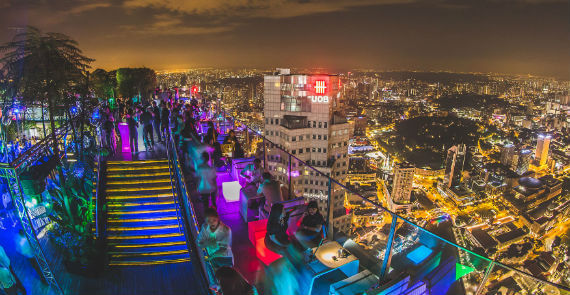 We suspect that it is the spectacular 360-degree view that makes 1-Altitude one of the most popular joints in the city. It does help that it is one of the world's highest bars, being located on level 63. Frequented by young professionals, the chic ambience is modern and classy. Split into three different concepts across three levels, the bar has an impatient sense of excitement. 
BAR ROUGE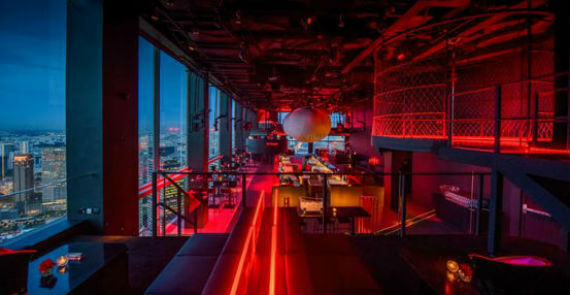 Shanghai's most iconic, emblematic and glamorous nightclub, Bar Rouge, makes its first International foray to Singapore, calling the top of the iconic Swissôtel The Stamford home. Bar Rouge Singapore has rhe potential to refresh and revive Singapore's club scene and shake the The Lion City late night entertainment experience to new heights. Boasting floor-to-ceiling windows, it serves up some of the best views, cocktails and people in town.
LOOF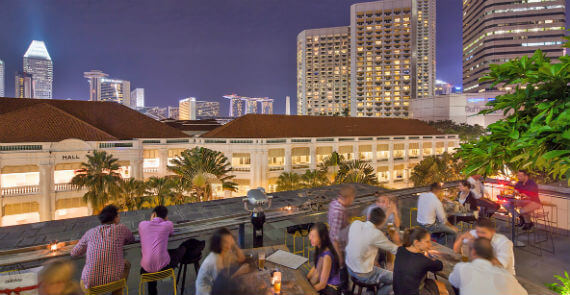 Singapore's first standalone rooftop bar, Loof has great happy hours Mon-Fri with beer priced at $5++ amongst other deals. The one-page menu may seem concise, but the food is prepared with care. Do try the sliders, they taste even better after a few drinks. Keep it light and challenge your friends to a game of beer pong for an evening of fun.  
LANTERN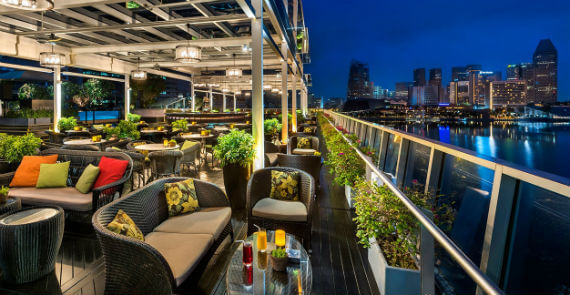 Rub shoulders with Singapore's who's who at Lantern Rooftop Bar atop the five-star Fullerton Bay Hotel. Open till 1am Sun-Thurs and until 2am on Fri-Sat, the night's always young at Lantern. A blue-tiled mosaic pool dominates the area with a lush tropical feel providing relief from the glass and concrete around. Laze around in private cabanas or cushioned sunbeds for two and soak in the charming atmosphere at Lantern as the Latin house band entertains guests with lively music.
LeVel 33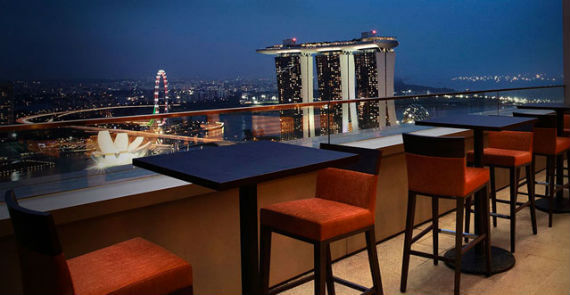 This elegant European-style restaurant has a classy outdoor deck and is known as one of the world's highest and best urban craft-breweries. At LeVel 33, they brew their own craft beer in top-of-the-line copper kettles and boast of a range of delicious ales. 
MR STORK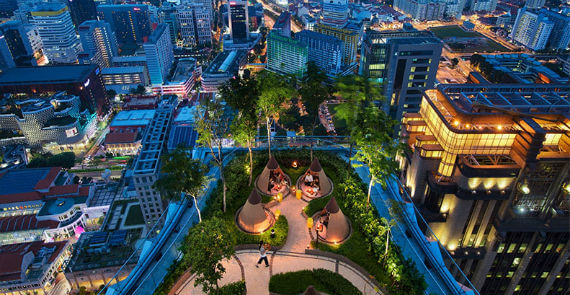 Located on the 39 Floor of Andaz, Mr Stork has become famous as the best new rooftop bar in Singapore where drinks are accompanied by stunning 360-degree views of the city's skyline.  It is home to 10 teepee huts and relaxed seating amidst lush greenery. The name of this rooftop bar was inspired by storks often viewed as good omens who build large nests on the tops of trees, churches and other buildings. There is also a selection of bar bites, plus Häagen-Dazs ice cream and other sweets available.
SOUTHBRIDGE
Located on the open-air rooftop of a refurbished heritage shophouse of 80 Boat Quay, Southbridge showcases the sexiest 360° view of the city, which spans from the historic Parliament House, across the Singapore River, to the iconic Marina Bay Sands and Clarke Quay skyline.
YOU MAY ALSO LIKE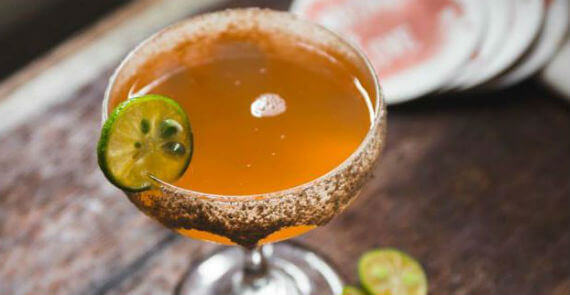 Image courtesy Nutmeg & Clove Singapore FaceBook page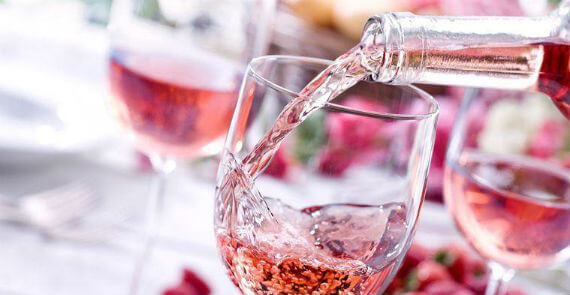 Image courtesy Pandora's Garden FaceBook page