What do you think about Singapore's First Rosé Bar Pandora's Garden, debuts on the Rooftop of Ann Siang House?
Pink is the new Black. Singapore's first Rosé bar Pandora's Garden, debuts on the rooftop of Ann Siang House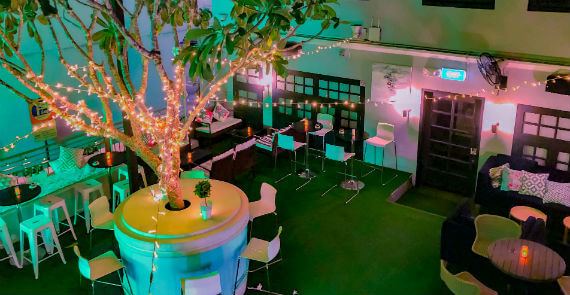 Pandora's Garden, a newly opened rooftop garden bar located at the courtyard of Ann Siang House is dedicated to serving rosé wines. Housing the most comprehensive collection of rosé wines in Singapore, it hopes to precipitate the rising popularity of this sophisticated yet often misunderstood pink style of wine. Expat Choice ambassadors loved the uniqueness of the Garden and especially loved the diversity of the Riose's available by the glass.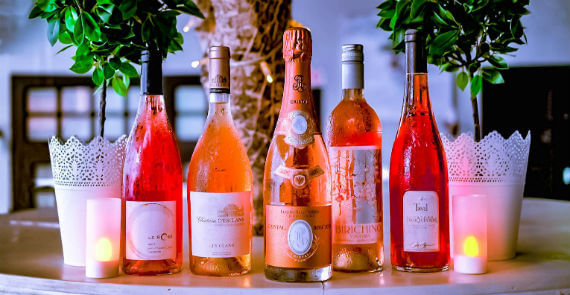 Drinking pink has never been so trendy till most recently. According to research company Nielson on wine trends of 2018, consumers are adding rosé to their wine carts as an addition to other wine varieties. With increased production from France, Spain, Italy and the US, there's never been a better time to try this exciting and tantalising wine. 
Contrary to widespread belief, rosé is NOT made blending red and white wine. There are several ways in which rose is made and that is not one of them. The most common rosé production method is the maceration of red grape varieties, skin still intact for between 12-24 hours to achieve the blush colour it is known for. Visit Pandora's Garden Here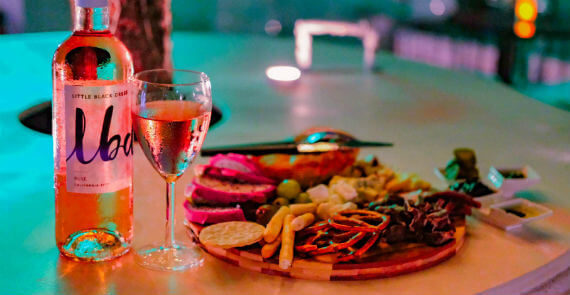 Rosé rules at Pandora's Garden. Jamie and Jasmine Gripton, husband and wife team owners of Pandora's Garden and also Brightside on Duxton Hill, has procured a sizable collection of rosé wines that include Whispering Angel's L'Esclans Gamus (SGD$535/bottle) named "The Greatest Rosé" ever by James Suckling, one of the world's most influential wine critic. Ultra rare rosé champagnes such as Louis Roederer Cristal Rosé and 2007 Krug Rosé are available at SGD$1,888 and SGD$888 respectively. A regular glass of rosé starts at $12 per glass or $41 per bottle, magnum (1.5L) and jeroboam (3L) sized formats are also available at an affordable price. Visit Pandora's Garden Here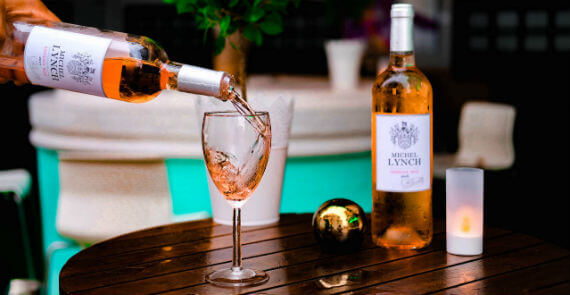 "Singapore's tropical weather is perfect for drinking rosé all year round. We don't need to wait for summer like they do in Europe to indulge in nicely chilled wine." says Jasmine Gripton, owner of Pandora's Garden.  Pandora's Garden is a hidden gem designed around an ancient Frangipani tree with roots that run deep under Ann Siang House. When night falls, a retractable roof opens like a box and twinkling fairy lights are turned on to create a magical effect that inspired the name Pandora's Garden. Visit Pandora's Garden Here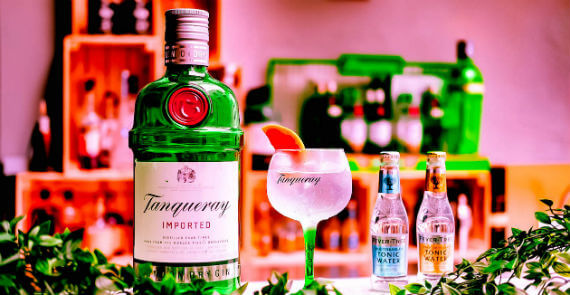 Whilst rosé is its main offering with over 35 different selections, specially brewed Pandora's Craft Ale, in partnership with local brewing company Trouble Brewing, is available on tap and freshly made goblets of Tanqueray botanical gin cocktail offer a spirit's alternative. Bar snacks at Pandora's Garden are specially made to pair well with the drink offerings, expect picnic style food such as cured meats, premium cheeses, British pork pies, homemade Jagermeister paté and a Ploughman's board, served with artisanal bread, crackers, chutney, fruit and nuts. 
Look out for the weekly Blush Ladies Night on Wednesdays in which Bach Rosé, Anna Sparkling Rosé, Aperol Spritz, Pimms and Sangria flow freely for $30+ from 6pm-8pm.
POPULAR READS
Comments
Love this place. What a great location. The rosé selection is the best in town and the staff are very friendly. Jamie's a star too. Well worth a visit.
Thank you Pandora's Garden creators for bringing your magic to Ann Siang Hill. This bar is by far one of the most unique in Singapore. It is set on an outdoor balcony/terrace area and has a retractable roof so if a tropical shower happens to pass by the crew will be safe from nature's way. The gins are all served in delicious round top glasses, the Rose is a full pour and the atmosphere is electric yet relaxed. A friendly crowd easy to mingle and introduce yourself to strangers, by the end of your every evening sessions you will be sure to have met a few more mates to party on into the night :-)
This is an excellent location right in the heart of Singapore's popular dining and entertainment enclave, Club Street. The Garden is within the Ann Siang House and has ample seating with comfortable lounges and high chairs so something for everyone. The Rose selection is massive with over 30 varieties from different regions. They also offer bar bites and craft beers, wine and of course not forgetting GIN. The atmosphere here is chilled and refreshing. The airy Garden is the perfect place for a group gathering or celebration. Highly recommended.