What do you think about The Ranch Steakhouse Offers Exceptional $15++ Lunch Deals at Clarke Quay?
The Ranch Steakhouse is a restaurant that is passionate about its product – and ready to share the joy of dining with you.
It is an all-encompassing goal of the experienced and professional team at The Ranch to bring you the best service, best tastes and best quality food for your dining pleasure.  Their aim is to share their passion for succulent cuts and memorable meals at the right price for your family, friends and colleagues. The qualified team will endeavour to create an exceptional dining experience for you every time you walk through the doors at Clarke Quay.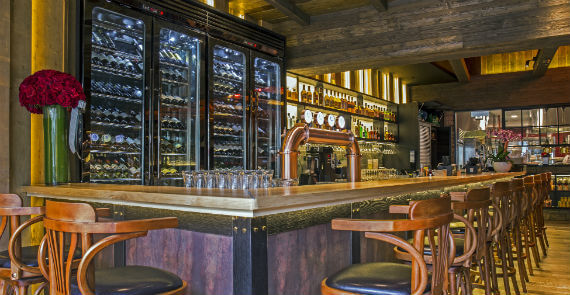 The RANCH Steakhouse by ASTONS has two value for money set lunches for you to choose:
Super Value Protein Lunch at only $18.80++!
250g hand selected NZ striploin steak with your choice of sauce and side dish

Choice of sauce includes Béarnaise, Périgord Truffle, Red Wine, Twin Peppercorn
Choice of side includes Buttery Green Asparagus, Cauliflower Butter Crunch, Creamed Spinach, Field Mushrooms Ragout, Bowl of Garden Greens, Garlic Mashed Potato, Gratin Dauphinoise, The RANCH Homemade Fries, Baked Potato with Classic Garnish, Cheese Sweet Corn with Bacon Bits

Add on Soup of the Day for only $2.50++
For dine in only, Monday to Friday, 12pm-3pm
Not valid on public holiday, special occasions and other promotional period unless otherwise stated
Cannot be used in conjunction of other promotion, discounts or vouchers
$15++ Two Course Set Lunch at The RANCH Steakhouse by ASTONS, Comes with a starter (Soup of the Day) and a main course
3 choices for the main course:

RANCH Open Burger (Premium Beef Patties, Soft Boiled Egg, Crispy Bacon, Toasted Brioche with Steak House fries)
Seafood Marinara Pasta (Salmon Cubes, Prawns, Linguine Pasta, Tomato Sauce or Aglio Olio)
Beef Stroganoff (Sliced Beef, Paprika, Sour Cream, Bell Peppers, Gherkins and Served with Mashed Potato

For dine in only, Monday to Friday, 12pm-3pm
Not valid on public holiday, special occasions and other promotional period unless otherwise stated
Cannot be used in conjunction of other promotion, discounts or vouchers
Ranch restaurant's is located in  Clarke Quay, and is the ideal environment for you to enjoy high-quality, tender cuts of meat cooked to your liking – a taste explosion for you to enjoy with a crisp glass of white or robust red from the extensive, yet affordable selection of quality wines. 
Treat yourself to a truly awesome dining experience at The Ranch by selecting a cut from their dry-aged beef collection. The Deluxe Ranche collection comes from the Short Loin Primal section, which features the most popular, tender, and flavoursome cuts, including the T-Bone and Porterhouse.  The "T" shaped bones contain sections from which New York Strip Steaks are cut.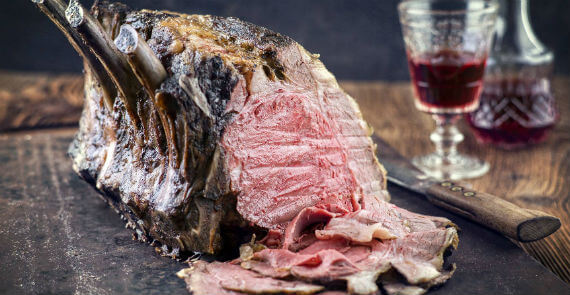 New York City chefs popularised the Porterhouse by serving it with a flagon of porter, an English-style beer that perfectly complements our fine steaks.  You can choose your beer from the in-house selection or a glass of full-bodied wine to accompany your delicious steak.  Choose any of these 'prime' selections from the 35-day dry-aged process to enjoy extra beefy and buttery flavours that will excite your palette. Now you know how The Ranch make this meat so amazing, you simply must try it for yourself!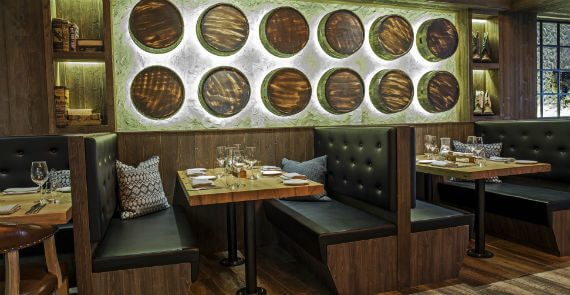 They know what guests are looking for in this expertly dry-aged beef collection, so The Ranch founders have designed these processes to ensure you enjoy exactly what you want, cooked to perfection just the way you want it.  Only the best American and Australian cuts of beef are used in their meals to be enjoyed in the atmosphere of an old-fashioned steakhouse. The Ranch is set in a delightfully enjoyable environment at Clarke Quay so you can while away the time watching the lively buzz of crowds walking by.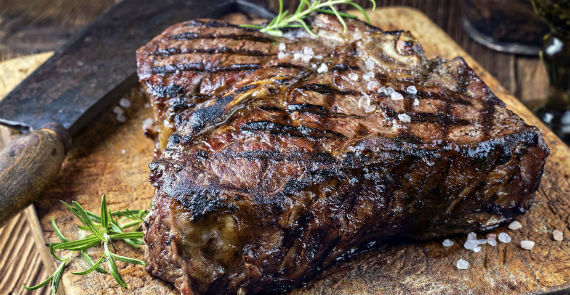 Whether you've yet to dine at The Ranch or you're already developing a healthy obsession for their exquisite flavours, bring your friends and family and share with them the delectable aromas from the chef's skillfully prepared meals. Impress your clients with a special business dinner to indulge the taste buds and spoil the senses. The Ranch Steakhouse is a memorable experience for a surprisingly affordable price that any meat lover will love.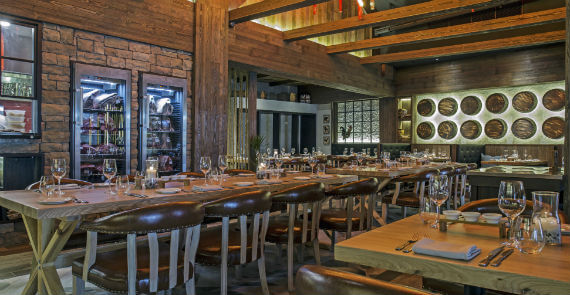 This is the Classic Steakhouse concept, serving terrific value meals to guests.  As soon as you walk through the door, you'll be captivated by delectable aromas from these mouth-watering cuts of meat.  Order your preferred steak and it will be cooked to perfection by artisan chefs.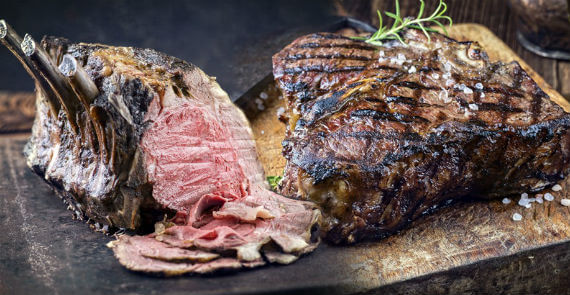 The Ranch's menu features exceptional succulent dry-aged beef, premium beef and secondary cuts offering delicate flavour and tenderness, all home-made and delicious. Exclusive dry-aged beef is served to guests with "bones in". The concept of "bone-in" greatly enhances taste, aroma and tenderness of the meat. Other classics, such as Terrines, Beef Tartar, Oxtail and many more, are among the premium selections. The full bar is equipped with an extensive range of international wines and 'good old' German beer.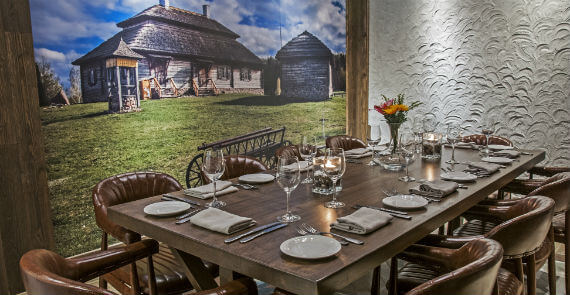 It is their business to make sure diners are totally satisfied not only with the delicious meals but with the customer service, as well. Let professional chefs create an unforgettable dining event for you and your guests. Make your reservations today and treat yourself to a succulent meal of dry-aged beef in the cut and preparation of your choice.  To book your next dining experience, contact now or call to book your table +65 6744 7732. 
Comments
ATTENTION!! I was fortunate to be invited to this amazing place, The Ranch by Astons last night and look no further for good quality cut meats and seafood alike at low cost prices! The decor and high ceilings with sleepers give the feeling you are in THE Ranch, the open style kitchen watching the chefs do there thing is an eye opener. We had cold cut platters of sliced Wagyu beef, homemade crab cake. The New Zealand King Salmon USDA Prime 30 Days dry aged bone in Ribeye, Japanese Hokkaido Wagyu to name just a few! This has certainly made Clarke Quay stand out amongst it friendly rivals in nearby places. Go and experience this place out now. I know we'll be coming back many times!
Oh la la. What a magnificent place to get quality steak at a good price. The meat cuts are delicious with the bone to help the juiciness stay in the meat while cooking. I'm not sure of the process but whatever these guys are doing, they are doing it perfectly. Delicious, outstanding, must go back at least once a week for my meat fix. Finally a steakhouse we can all afford and in a fine dining environment