What do you think about Nourish your body in the best spas in Singapore?
Spa time is a must for relaxation, rejuvination and wellness.
We have scouted the Island to get some of the best wellness solutions on offer so enjoy our picks and please suggest more in the comments below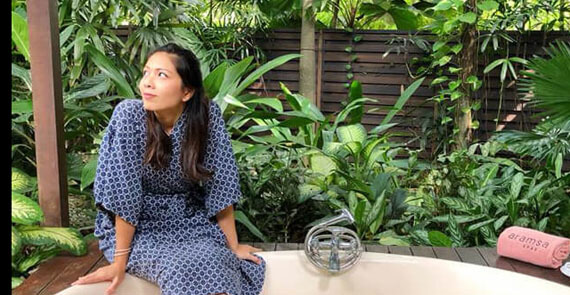 Aramsa ~ The Garden Spa 
Aramsa ~ The Garden Spa is the pioneer garden spa in Singapore that embodies a new lifestyle experience for Singapore's seasoned spa goers to enjoy an exotic resort like spa ambiance in Singapore. Founded on the belief that Nature is the greatest healer, Aramsa ~ The Garden Spa infuses universal natural remedies with botanical extracts from the earth and sea. Holistically immersed within the lush greenery of a national park, Aramsa Spa has uniquely designed treatment rooms, each presenting an eclectic mix of contemporary design and seamless spaces in harmony with the garden ambience that brings the outside in. More here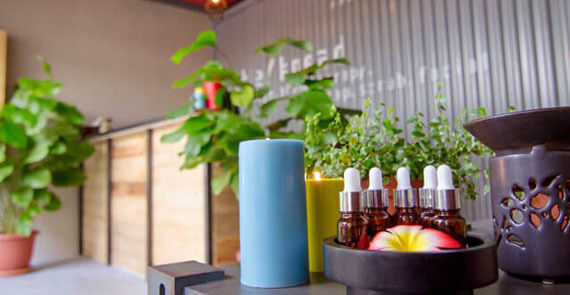 Nimble Knead
They believe that a trip to the spa isn't just about working out the knots in your body, but being inspired as well. This new Tiong Bahru cool-as-a-cucumber spa is actually made out of old shipping containers, giving it a raw, industrial feel that's quite different from the norm. You might be biased, but you'll love their "Swede and Sassy" Swedish massage, and at these reasonable prices (under $100 for 60 minutes) you can treat ourselves again and again! Write A Review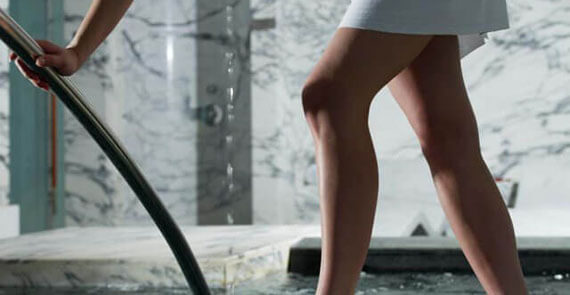 Remède Spa at The St. Regis Singapore
Spoil yourself with this top notch spa at The St. Regis, where you can sip champagne, enjoy floral scented choccies, and unwind. Step into a world of respite and relaxation at Remède Spa. Pamper yourself with customised treatments and dwell in the epitome of calm. From their eucalyptus-scented Steam Chambers to their Aqua Reflexology Footpath and Spa Garden, indulge in exceptional experiences with modern interpretations of old-world traditions that has been influenced by water. Write A Review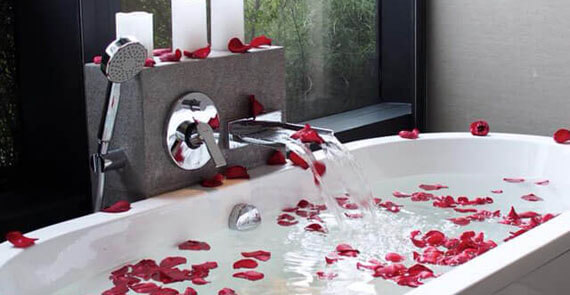 Asian Wellness Spa at One Farrer Hotel
Luxuriate in revitalising spa and wellness treatments, featuring the best of East and West. Indulge in custom-designed treatments which harness both European cutting-edge expertise and the healing power of ancient Asian traditions administered by internationally trained professional therapists. Unwind in their Jacuzzi and plunge pools, or detox in the steam and sauna rooms. Write A Review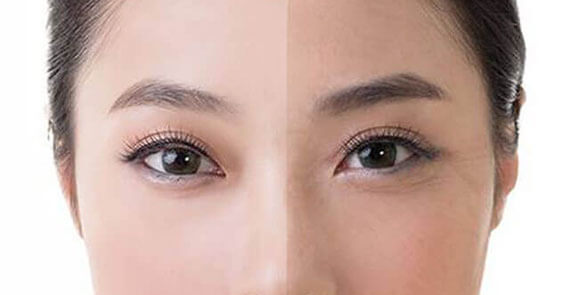 Estheva Spa
The Grand Dame of hotels in S'pore, the Raffles Hotel is also home to one of the best spas around – the Estheva Spa. This award-winning day spa is just as elegant as the hotel itself and delivers with their luxurious facials (they're renowned for just how effective their facials are!) and fabulously relaxing massages. You could also try one of the aromatic steam cubicles or hydrotherapy tubs, but it's the massages that keep us coming back… they're pure bliss! Write A Review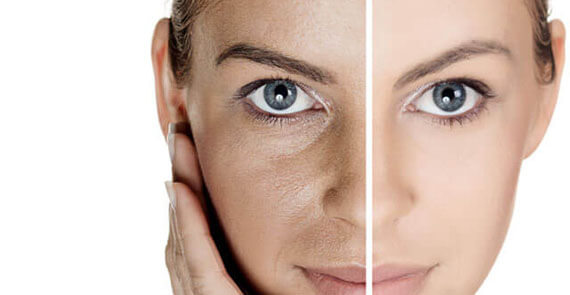 A&A Wellness Spa
If you seek a refreshing wellness experience that enables you to pamper your mind and body at the same time, look no further. A&A Wellness Spa provides a wide selection of holistic treatments which help in unwinding and relaxing city dwellers who are caught up in their busy lifestyles. A&A Wellness offers a comprehensive range of wellness services including relaxing full body aroma oil massage, refreshing body scrub and facial treatment for both males and females. Write A Review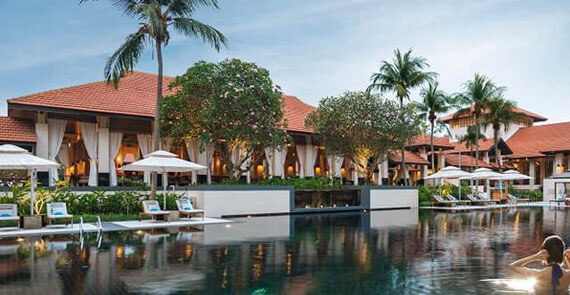 So Spa at Sofitel Singapore Sentosa Resort & Spa
The five square km island, much of which is covered in rainforest, features numerous amusement parks, resorts, cultural sites, entertainment options and outdoor amenities, such as sheltered beaches and championship golf courses. Each Sofitel draws inspiration from local culture and tradition while celebrating innovation and the French art de vivre to offer a one-of-a-kind, luxurious hotel experience.  From design details to exhibitions and events, discover what makes our hotel so unique. Write A Review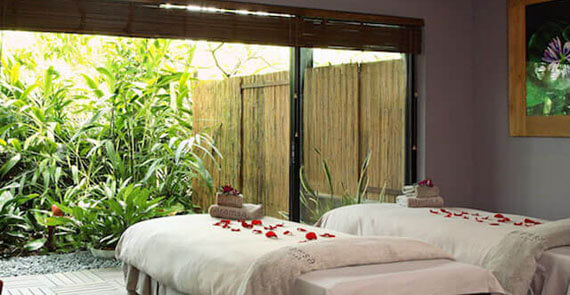 Aramsa Garden Spa
Holistically immersed within the lush greenery of a national park, Aramsa Spa has 17 uniquely designed treatment rooms, each presenting an eclectic mix of contemporary design and seamless spaces in harmony with the garden ambiance that brings the outside in. Aramsa's unique garden design has been recognized by the Singapore Institute of Architects as the winner of the Commercial Projects division 2008. Guests are encouraged to experience being one with Nature in the complete privacy of their garden space with spa packages that allow them to use the outdoor showers and baths. Write A Review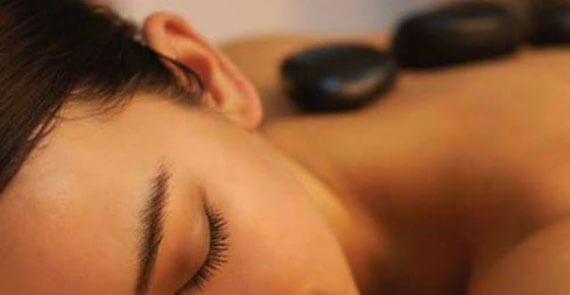 Trimmings @ Loewen
Trimmings at Loewen Gardens is a full-service salon with stylists experienced in all kinds of services, from color glossing to extensive Keratin repair treatments, hair styling, anti-frizz treatments, damage-free Brazilian blowouts, ladies make up, and bangs trim for only $10. If you're looking for awesome highlights, Ben at Trimmings Loewen Gardens is your go-to stylist famed among expats for his golden touch. Reasonable pricing starting from $95 for Hair Cut and Styling to $60 and up for Keratin Repair Treatments and $100 and up for Color Glossing. Write A Review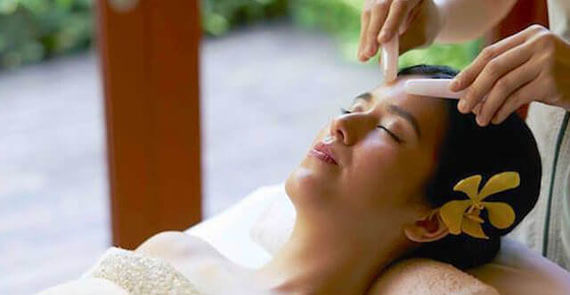 St. Gregory Spa
The St. Gregory Spa at the Parkroyal Hotel comes complete with rooftop pool, jacuzzi, on-site health cafe and gym and fitness facilities, in addition to their seven treatment rooms. Book yourself in for a specialized facial, or opt for a unique TCM-led Tui Na massage that promises to alleviate stress and promote health and wellness… perfect for an overworked mama! Offering the finest Asian treatments, St. Gregory pampers you with the greater aim of promoting good health and beauty for life. Write A Review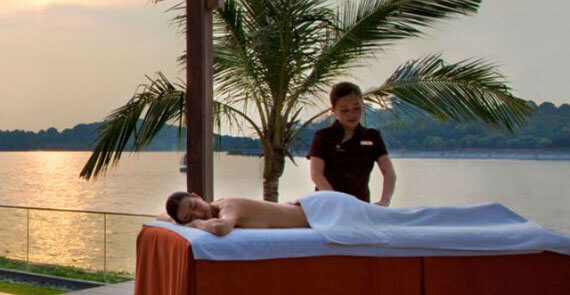 ESPA Resorts World Sentosa
A spectacular 10,000 square metre leisure environment conceived by ESPA's award-winning team of creative visionaries, ESPA at Resorts World™ Sentosa is an oasis of tranquility. Their wide range of luxurious treatment pavilions, private beach villa and garden spa suites are immaculately designed for total relaxation. Every encounter with ESPA brings with it a profound sense of pleasure and discovery. Their signature facilities include Singapore's first authentic Turkish Hammam, Vitality Pools, Forest Onsen-style Pools, Rock Saunas, Crystal Steam rooms, and our spa café Tangerine. As Asia's flagship ESPA, ESPA at Resorts World Sentosa is the perfect environment to indulge in naturally-based therapies combining the most effective traditional techniques and products sourced from around the world. Write A Review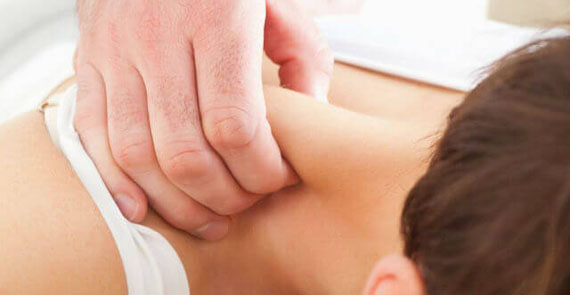 Lush Spa
Lush Spa Singapore Polo Club welcomes discerning individuals who appreciate tranquil spa retreats in a unique location away from malls, heartlands and hotels. With 6 therapy rooms - each with a private ensuite shower - muscle-melting moments await you. Write A Review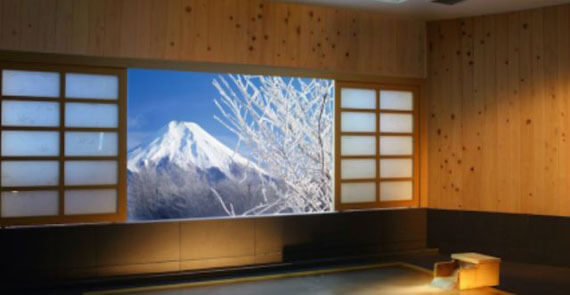 Ikeda Spa
Renowned as one of the best spas in Singapore, Ikeda Spa is a quaint retreat that feels like a Japanese hot spring resort. Ikeda specialise in the onsen bath, Japanese massage and facial treatments, and have won more than 25 acclaimed spa awards since opening. Authentic interiors and personal service make this Oriental retreat an exclusive privilege for a select few. Experience the Japanese art of relaxation without flying to Japan. Write A Review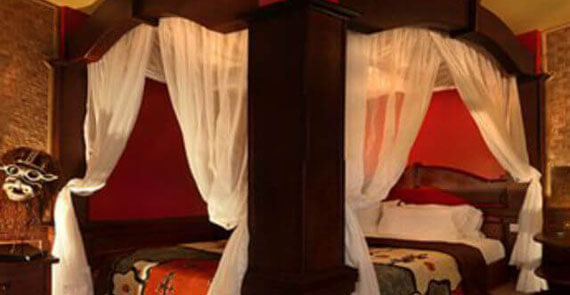 Tempat Senang Resort & Spa
Tempat senang - batam island's unique boutique resort features 14 themed resort style suites. The heart and pulse of this resort is our award-winning spa set in a lush, natural setting where we provide the ultimate sanctuary for spa pampering and relaxing of the body, mind and soul. Professionally trained spa therapists along with a large spa menu, will leave you spoiled for choices and have you wanting more. Tempat senang resort, a magical getaway, a holiday place where dreams come true. Check out our various overnight resort and day spa packages, last minute getaways and group options. Write A Review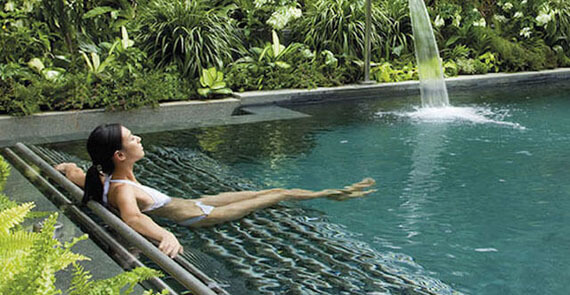 Damai Spa
Discover your inner damai (peace) when you step into Damai Spa & Fitness Centre at the Hyatt! Retreat to an oasis of tranquillity for business and leisure travellers, and enjoy the comforts of home at Grand Hyatt Singapore.There are more than 10 exquisite facial options on offer, from the $160 "Personalised Express Facial" (perfect for busy mamas!) to the $350 "Opulence" facial and special treatments for men. More here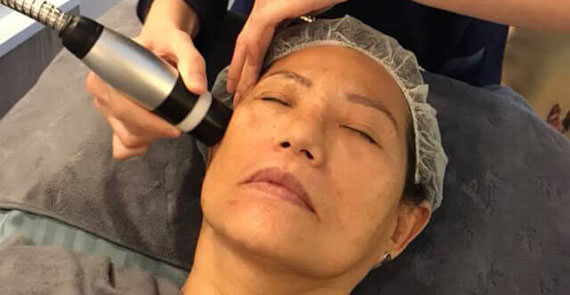 ART by Verita Spa
At ART medispa, their goal is to enhance, rejuvenate and improve your appearance. Their clinicians use a combination of medical technology and the best in skincare to create the most effective treatments. They provide each client with an individualized plan tailored to their needs and desires and create a memorable experience in a comfortable and private environment. Write A Review
Comments
What a great amount of spa places to experience. I haven't personally been to all, but so far amazing and top quality with tranquil surroundings.