What do you think about New Places In Singapore?
Main Video Credit: The Gyu Bar
Welcome to your Hit List of hot new places across Singapore tossed in with a few good ol' golden oldies - which we should never forget...
If you know a new place or something happening that expats should know about, please drop us a note at [email protected] - all recommendations will be considered - Why? Because there is no one better than you to keep us all informed.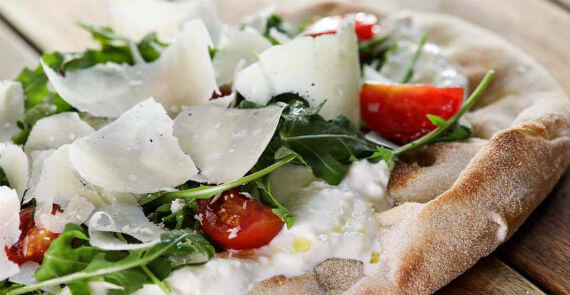 The Mast hails from Rome, Italy. Enjoy delicious mozzarella that is made fresh daily by our cheese master. Laboratory, delicatessen, cheese bar, wine bar, bistro ... All these realities are the expression of a clear and precise idea of ​​an entire team of professionals.​ The menu is naturally cheese-centric, with dishes such as sfogliatella (puff pastry and fresh ricotta) and salmone scozzese e zucchine (smoked salmon, zucchini and ricotta). contact and location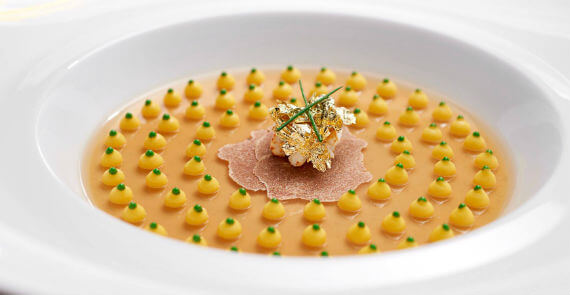 Foie Gras Symphony on a Delicate Jelly, Light Corn Puree 
Bacchanalia has now adopted French fine-dining with chef Vianney Massot leading its new direction. At 26, Chef Vianney Massot can be considered a prodigy of sorts, having risen through the ranks in Bordeaux, France at two Michelin-starred La Grande Maison de Joël Robuchon Restaurant before following the much respected 'chef of the century' Joël Robuchon on his travels. Menu Here contact and location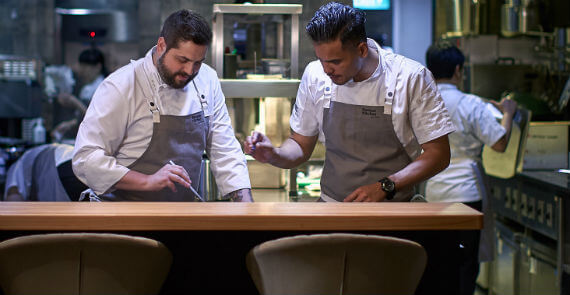 Basque cuisine refers to the cuisine of the Basque Country of Northern Spain and includes meats and fish grilled over hot coals, marmitako and lamb stews, cod, Tolosa bean dishes, and so much more. A new concept showcasing contemporary Basque cuisine reinterpreted by Head Chef Aitor. Try the 7-course tasting menu ($115) which includes Marmitako made with bonito crudo, peppers and Basque stew, and a Oxtail "Bomba" Rice – umami-packed risotto inspired by gyudon. contact and location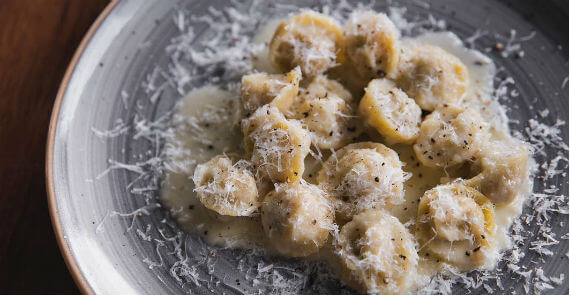 The name LINO comes from the word linen, which is used to cover pizza dough as it leavens – a traditional method that helps the dough naturally ferment without interference. The food is rooted in this same philosophy of utilising classic cooking techniques that allow flavours to develop naturally and honestly, delivering an experience that warms the heart and touches the soul. LINO specialise in fresh, handmade pizza, pasta, and small plates, and offer a unique beverage program focused on wine, craft beers, artisanal cocktails, digestifs, and coffee. LINO is your go-to Italian neighbourhood restaurant that provides a casual yet elegant dining experience with both indoor and al fresco seating. contact and location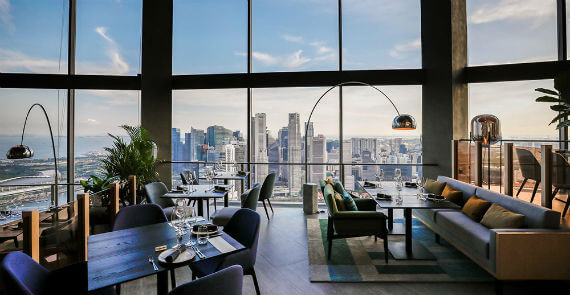 Swissötel restaurant and grill, Skai, also doubles as a cool cocktail bar with an awesome view. Skai is a lively contemporary grill, situated on the 70th floor of Singapore's acclaimed Swissotel The Stamford. Iconic city views, seamless service and bespoke beverages create the perfect ambience from which to savour Executive Chef Paul Hallett's finely crafted menu of sharing dishes, all of which feature a truly personal and progressive touch. contact and location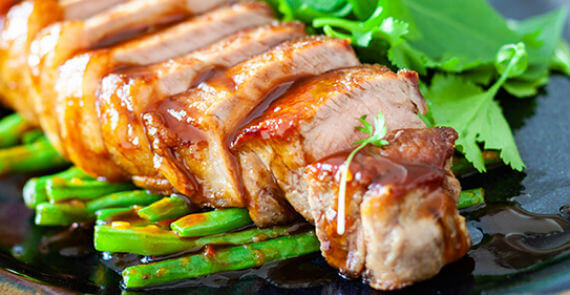 The latest dining destination, located in the heart of Boat Quay. The SAMPAN pays homage to the history of the Singapore River with a unique Pan-Asian cuisine and an eclectic range of beverages. Breathing new life into a national icon, The SAMPAN delivers fresh and bright flavours of Asia in its vibrant menu, with both indoor dining option and alfresco dining by the picturesque waterfront. This three-storey Restaurant & Bar offers the perfect mix of a lively atmosphere and an intimate setting – ideal for any occasion. contact and location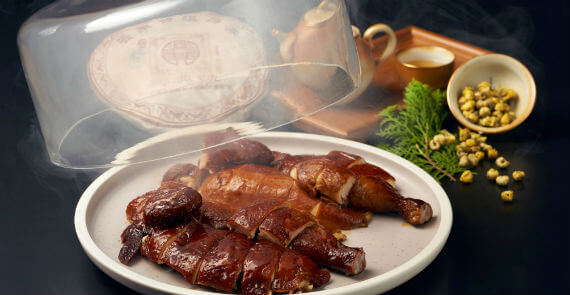 Main Picture: Infused with the earthy fragrance of 15-year Pu-Er Tea from Yunnan, Chrysanthemum from Zhejiang and more than 10 other carefully selected ingredients, this delectable Smoked Chicken is expertly marinated and smoked to tender, juicy perfection, covered in a crisp layer of caramelised skin. Blossom, Singapore's latest contemporary Chinese restaurant is nestled in the lobby of the iconic Marina Bay Sands. The kitchen helmed by seasoned and award-winning Chefs, presents diners with modern interpretations of the finest cuisine from Canton, Sichuan and Shanghai – a delectable balance of traditional and modern flavours and techniques. contact amd location
The Gyu Bar
Excellent beef, rare cuts, nothing quite like this in Singapore. The Gyu Bar space is not particular huge with a seating capacity of 35. Diners get to choose your own sake cup from the Sake Glass Wall. Short Rib and Chunk Rib are the most succulent. Order the Sukiyaki Beef with Egg (S$30/serving). The sirloin beef is a great choice - served together with the egg topped with black truffle. contact and location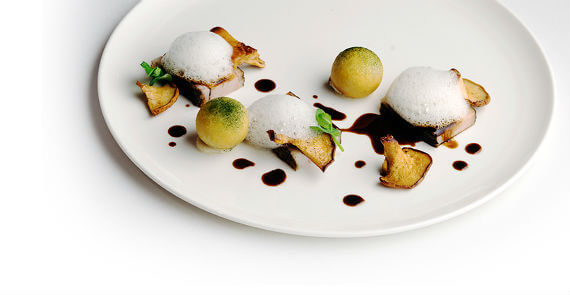 Art is an elegant Italian restaurant and bar with contemporary Italian cuisine helmed by Michelin-star Chef- Restaurateur Beppe De Vito and Chef De Cuisine Andrea de Paola. The produce-driven menu indulges diners in a refined, personal journey of Beppe's culinary inspiration and innovation, and takes diners on a gastronomic anthology filled with culinary stories that take you through seasons, flavours and stories. The 80-seater dining destination, decked in fire engine red leather seats and lighted by handmade brass sconces, showcases the story of Italian culinary craftsmanship at its finest through high-quality cuisine, luxury design, and world-class service standards. contact and location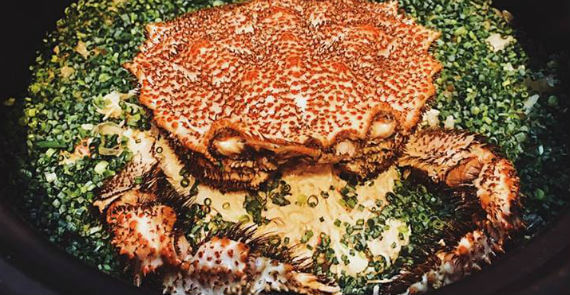 Pictures above: A staple in every Japanese household, ESORA's seasonal donabe features the sweet, succulent Kegani flesh cut with the sharp zing of Shiro Negi, atop Japanese short-grain rice cooked in Chef Koizumi's signature dashi. After cutting his teeth at stellar dining institutions like 3 Michelin-starred Nihonryori RyuGin (Tokyo, Japan), and 2 Michelin-starred Odette (Singapore), Chef Shigeru Koizumi embarks on his first ever kappo fine dining restaurant at 15 Mohamed Sultan. Emotive and imaginative, ESORA showcases Modern Japanese cuisine guided by Chef Koizumi's affinity with nature and attention to detail. Here the chefs are storytellers and every dish is an intimate tale of nostalgia, seasonality, and sheer fanaticism. contact and location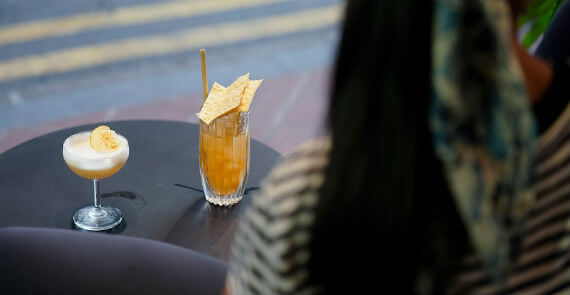 Telok Ayer Arts Club is a multi-use venue that brings art, music, food and drink together in unexpected ways. Positioned as a fresh take on Singapore's beloved community centre, Telok Ayer Arts Club will be a respite from the mundane. Owned and operated by The Supermarket Company, the space is located in the heart of the busy Telok Ayer neighbourhood, at the crossroads of business, F&B, culture and more. This is a place to go for a creative dining experience. The menu includes sharing meals, such as Seafood Fettuccini, Manila Clams, and Shellfish Reduction ($25) or the  Locally Bred Spatchcock with Bacon Matchsticks ($28)  contact and location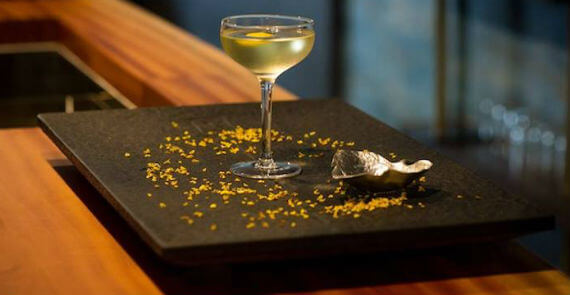 Image Credit: City Nomad Cocktails are priced at $22++ unless stated otherwise. IB HQ, is a brick and mortar space to showcase results of research by the Indigenous Bartender, a platform that was created for like-minded bartenders (and foodies) looking to explore locally sourced ingredients and their uses with a culinary and creative approach. Cocktails with ☨ are $24++. Classic cocktails available upon request. Selected champagne, wine, sake, beer, and non-alcoholic cocktails are available. Cocktails with * contain nuts. contact and location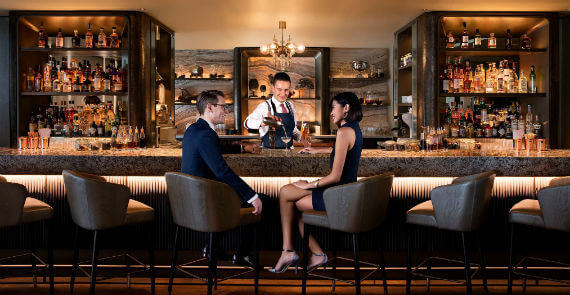 Curated cocktails and afternoon tea with views of the city skyline. Inspired by the Pacific Ocean and rich culture of Asia's ports, MO BAR presents a new experience to celebrate the flavours and aromas of the region. Blending the finest ingredients with progressive techniques, curated beverages range from refreshing to spirituous. The innovative cocktail menu can be paired with eclectic light bites, while the hotel's popular afternoon tea is also served daily, featuring artisan pastries and a myriad of accompanying delights. contact and location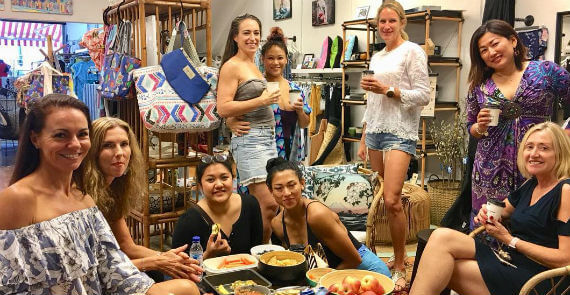 Singapore-based Australian high street fashion online store, The WYLD Shop, has finally found its permanent home at 412 Joo Chiat Road. Together with its partnering anchor brands – Colour Addict Jewellery, Homewest Agency and Just Gaya's, the new shophouse boutique hosts over 26 fashion, beauty and lifestyle brands who are based across Singapore, Australia and Asia, including all-time favourites like Le Specs, Quay Australia, MINKPINK, W.ANT Skincare and more. The WYLD Shop has now expanded its product offerings from fashion apparel and accessories to beauty and home products, with support for Singapore businesses including lingerie label Terie, Inga Cosmetics, W.ANT Skincare and Justin Fernando Photography. Write A Review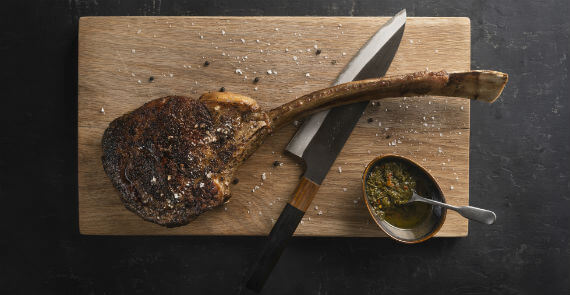 Kinou is more than a restaurant — it's a concept, a place to share moments, food, and drinks. "We have poured our hearts into this and want you to feel relaxed and at ease when dining with us. Kinou was my mum's nickname. She gave me the passion for food and cooking. She taught me why it's important to share what I love and to enjoy it a hundred times more — and that's the spirit we will give to this place." — Benjamin Tilatti, Chef and Founder, Kinou Write A Review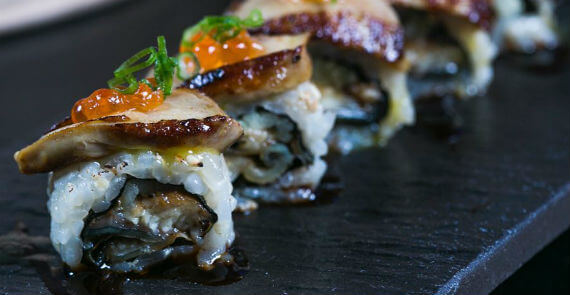 Situated in the busy Duxton Hill enclave, RIZU is a lively and intimate Japanese restaurant. Introducing a refreshing authentic modern Japanese dining concept. The traditional and contemporary Japanese menu is the result of the hard work by the team of highly skilled chefs. The native menu showcases a unique fish selection and ingredients that are specially flown in from Japan and other global regions. Each dish is artfully plated and presented before it leaves the kitchen. A wide selection of sake offerings alongside a simple wine and champagne list, and seamless service completes the personable gastronomic experience. With a sophisticated urban setting that seats 36 guests for a holistically well rounded and genuine Japanese experience, RIZU is ideal for social gatherings, family dinners, celebrations and entertaining. Write A Review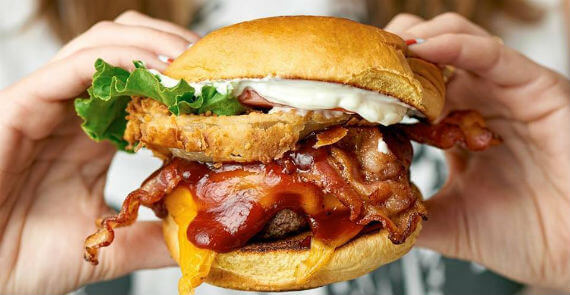 Black Tap located at The Shoppes at Marina Bay Sands pays homage to the great American luncheonette experience. The menu features a great selection of burgers from the classic All-American Burger, to the award-winning Greg Norman Burger with Wagyu beef, house buttermilk-dill, blue cheese and arugula, and The Vegan Burger with a black bean patty, vegan mayo, pickled onions, salsa verde and cilantro. For those who prefer to keep it light, enjoy options with a creative twist, from burger salads to the vegetarian Falafel Burger. Black Tap's signature CrazyShakeTM milkshakes have reached worldwide acclaim with their whimsical decorations and flavours. Write A Review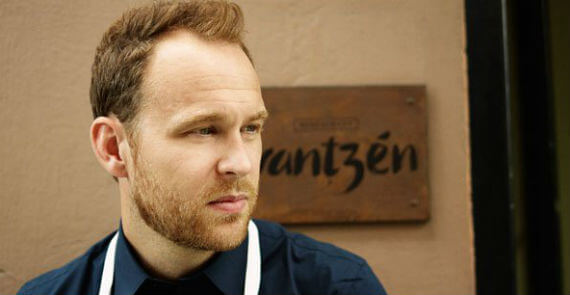 Zén is the sister restaurant to 3-Michelin star Frantzén in Stockholm. The tasting menu is carefully curated and based on both local and world-class delicacies. Guests can expect the finest ingredients sourced from the region and beyond. The gastronomic experience spans three floors in a classic shophouse building in downtown Singapore. Tables for Zén for November and December 2018 will available for reservation on Monday 1 October. Reservations for the subsequent months will then be available on the 1st of each month at 10am. Write A Review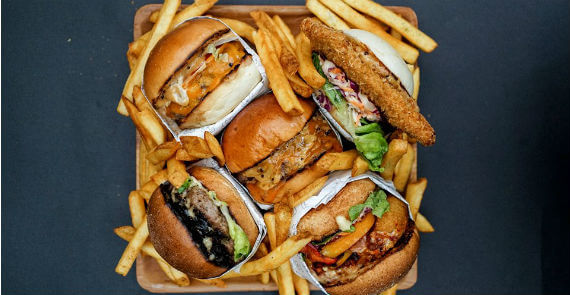 Three Buns is a culturally lead, creative space with a restaurant at the core offering gourmet burgers and crafted cocktails, redefining the burger joint. Potato Head Folk has brought its popular burger brand to Robertson Quay with Three Buns Quayside. To set it apart from the flagship in Keong Saik, Three Buns Quayside features the standard menu you most probably know and love, but also a beefed up selection of new burgers and hot dogs created by Executive Chef Adam Penney. Write A Review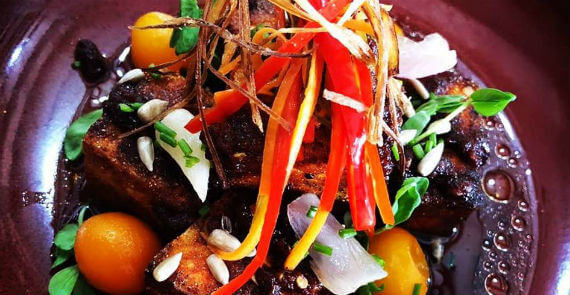 A cafe under the sun, Commune brings you healthy salads and juices to power your day. Where East meets West and Day meets Night. As the sun sets, The Keep surprises with fusion tapas and cocktails so you can celebrate the night with friends. Saturdays are for Brunch.  Pop by Keep and Commune for some Eggs Benny, with eggs poached to perfection. Topped with hollandaise sauce on bagadel and sauteed spinach, start your weekend right with our Eggs Benedict and life's simple pleasures. Write A Review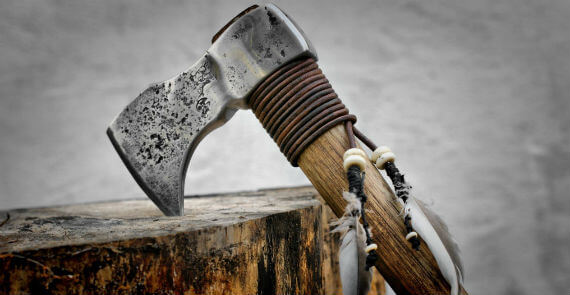 Tired of the same old activities in Singapore? Looking for a new venue for your birthday parties? Or just simply looking for something fun, new, exciting and badass? Whether you are bored of having the same repetitive activities in Singapore, or simply looking to pick up a new zombie apocalypse skill, Axe throwing at the Axe Factor is the perfect activity for you. This is Singapore's first ever indoor axe throwing range. They provide a unique hangout for people from all walks of life to come and unplug, unwind, and even blow off some steam (especially in Singapore's fast-paced society.) They cater to every occasion you can think of. Write A Review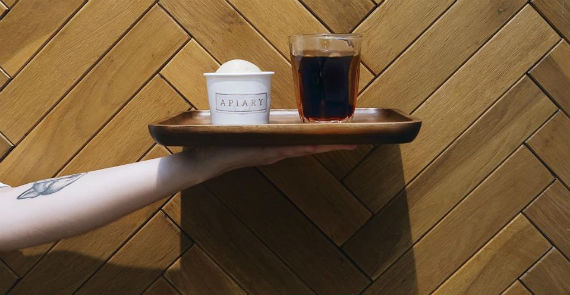 Homeground Coffee Roasters is a small-roastery located in Singapore. They enjoy roasting, brewing and sharing the coffee they love to brew for you. Their coffee shop on Joo Chiat Road East Coast is a gem, full of love and full of coffee. There is a selection of pastries and sandwiches, with a menu that is expanding daily. Write A Review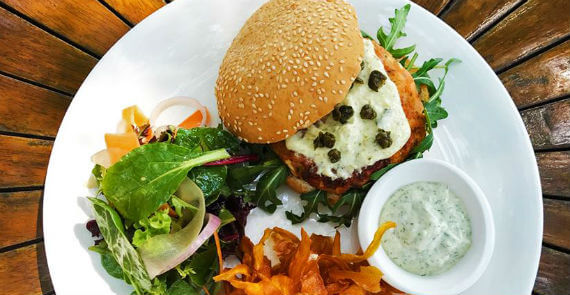 Picotin Express who you may know from their family-fave Fairways spot Picotin has opened a second outlet in the East (in the former black and white premises of Hogs Bar and Restaurant). On the menu you will find the same handmade pizzas that the Fairways outlet offers including the Pinto Pizza and other dishes like Whole Roasted Spring Chicken and the Pico Burger. Great breakfast place for the East Coast neighbourhood crowd. Nothing could be finer. Check it out. Write A Review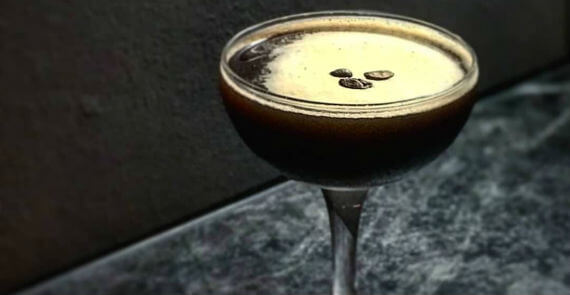 Singapore's first dedicated coffee cocktail bar will surprise with inventive house drinks mixed with the fresh roast of the day. From the very beginning, 78 Alkofelic always believed in serving the best coffee possible. Their goal is to be consistent with serving only the best coffee available. The Founders love their coffee so much they have expanded into artisan coffee cocktails. 78 Alkofelic also serve comfort food from 8 am till closing. Write A Review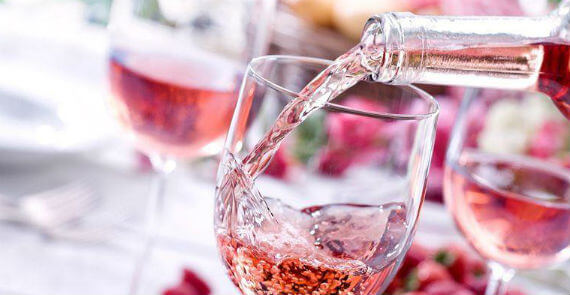 A Tanqueray Gin Garden offering picnic food and the largest selection of rose wines in Singapore, Pandora's Garden is set in the courtyard of Ann Siang House. Find the secret. Offering the largest selection of rose wines in Singapore! Over 30 types available with 15 by glass.  Some of the most incredible and rare wines on offer including Champagne Rose and Magnums. Write A Review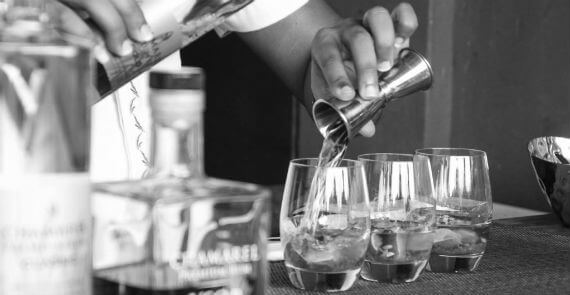 The perfect way to end a day - an evening cocktail by the rooftop pool while you soak in the gorgeous skyline of downtown Singapore. The So Sofitel Robinson Road gets a glam poolside rooftop bar and club with 1927. Perched atop the exquisitely restored and iconic heritage building, 1927 offers guests a luxurious urban oasis set in the heart of CBD with its glitzy cocktails and ritzy décor. Write A Review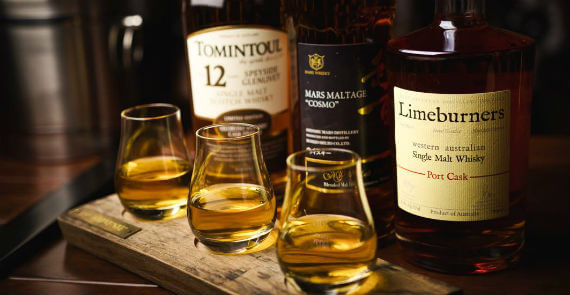 At The Cooperage the founders match the age statement of the whisky to the price you pay for a 30ml pour. A Dram. This means a dram of a 12 year old single malt will cost you S$12++, and so it goes until you hit 21 for a cool S$21. Aside from whiskies, there is a slim selection of beers, cocktails and spirits to choose from. The Cooperage has a full-fledged dinner menu such as mouthfuls of shisamo mentai cubes dressed with salmon roe and wasabi-marinated octopus. Shared steaks are also offered, like the Black Angus Tomahawk, though reservations are required in advance for this item. Write A Review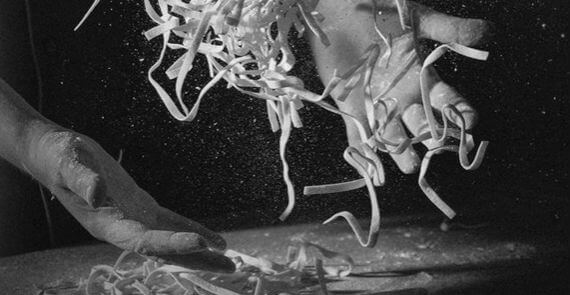 Cicheti on Kandahar Street dishes out soulful Italian food and wood-fired pizzas and has done so since 2013. Five years later, they have expanded into Keong Saik with sister restaurant Bar Cicheti. The concept is simple, and one that any Italian nonna would approve of. They serve up simple handmade pasta to go with a quality wine list. Write A Review
Papi's Tacos is a cozy and rustic Mexican taqueria located on Singapore's bustling Seah Street. A vibrant eatery reflecting the informal street dining culture of Central Mexico, Papi's represents the long-awaited arrival of authentic, fuss-free Mexican fare in the Lion City. Along with a convivial atmosphere and honest food steeped in tradition, diners are welcomed with heartfelt hospitality from a kitchen helmed by Head Chef and Partner Mauricio "Papi" Espinoza, who hails from the small town of Papalotla, Mexico and brings his heritage to an array of simple, yet mouthwatering tacos and native dishes. And because no taqueria is complete without the requisite selection of high-quality tequilas, guests are treated to a straightforward menu of bebidas and refreshing margaritas from the gurus behind the legendary cocktail bar Employees Only. Papi's Tacos is open all day for walk-ins and available for catering + private events. Whether it's lunch, dinner, happy hour, midday margarita, or a late night taco -- Papi has a seat for you. Write A Review
Tucked away in the corner of Club Street, there is a historical gem that has been transformed into an elegant, contemporary dining & drinks destination. Whatever the occasion, the highly experienced Caffé B team will deliver.​ Be it just cocktails after work, light bites or a sit-down dinner, we are here to indulge. Choose from our selection of artisanal cocktails, impressive wine list, beers on tap and bar bites curated to complement our drinks menu.​ For dinner service, you have a choice of dining downstairts or heading upstairs as our three-storey heritage shophouse transforms into a beautiful dinner venue. Take a culinary adventure of stunning Italian fare with accents of stunning Japanese ingredients.Write A Review
Paneco.com Singapore is part of the successful Paneco.com brand which is one of the largest online alcohol retailers in the world. Today they are the fastest growing online liquor retailers in the world. The localised sites ensure that they can tailor to the tastes of the different countries and adapt to their preferences. Your time is money! So you can make your orders in just 3 simple steps:1. Select the beverage of your choice. 2. Pay online and securely with Paypal, credit or debit card through our platform. 3. Receive your order at home in Singapore. Let the party begin. < more here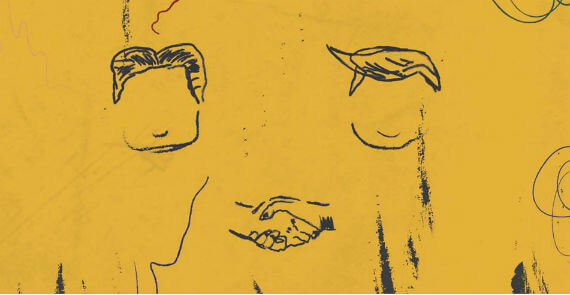 A whisky and cocktail bar concept at Dempsey Hill. Room For More is very much about approaching whisky appreciation through a contemporary lens. The menu offers a whirlwind tour of the world's most notable distilleries and whisky houses, alongside an extensive repertoire of Scotland's finest. Showcasing whiskies from Japan, India, France, Switzerland, and expressions from Sweden, Germany and Czech Republic. While whiskies and cigars are Room For More's thing, they also offer cocktails, a good wine selection, beer and spirits such as rum, cognac, and gin. < more here
Video Credit: Marquee Nightclub & Dayclub Celebrating the 1 year anniversary of Marquee Nightclub in Las Vegas with a special guest DJ set by Avicii.
Making its debut in Asia and a part of a multi-concept dining and entertainment destination offering at Marina Bay Sands, Marquee Singapore will be a fully immersive nightclub experience with a perfect blend of design, technology and cutting-edge sound that will span across three different floors, dramatically high ceilings that soar 70 feet and a full-sized, an eight-armed Ferris Wheel that offers unrivaled views of the nightclub when you ride in its pods. First established in New York City in December 2003, Marquee Nightclub was subsequently followed by Marquee Nightclub & Dayclub at The Cosmopolitan in Las Vegas and Marquee Nightclub at The Star – Sydney. Once again, after the successful launch of LAVO Italian Restaurant & Rooftop Bar in January 2018, TAO Group and Marina Bay Sands are set to elevate the nightlife landscape with the opening of Marquee Singapore. Now that's awesome news for party goers. < more here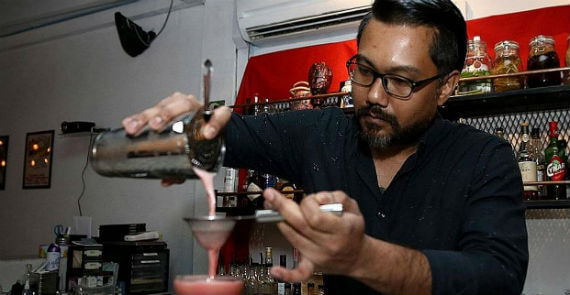 image credit: The Straits Times
The Nanyang Club offers a menu that reflects the heritage of each South-east Asian country. Nanyang also means South-East Asia in Chinese.Currently, the bar's menu draws heavily from ingredients in traditional Chinese medicine. Located on the second floor of a shophouse in bustling Boat Quay, The Nanyang Club delivers a cheeky cocktail named Mamasan ($18). The Mamasan is a distictive pink drink made of tequila infused with hibiscus. < More Here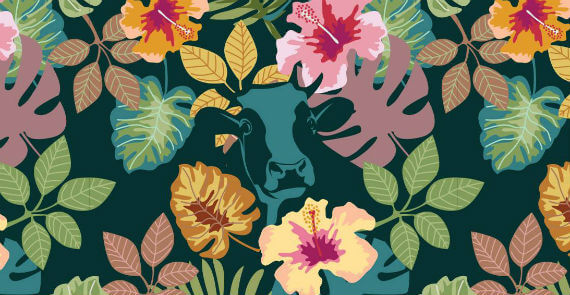 Formally run as the successful and well loved Open Door Policy, The Butcher's Wife is dedicated to brave, contemporary cooking that makes your heart sing and your stomach smile. Liberate your palate and free your soul.Tasty, hearty, totally delicious. 100% gluten free. 100% yum. < More Here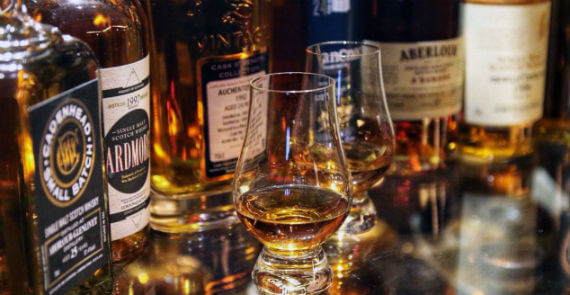 Singapore's exqusite world of unique and exclusive whiskies. One of the unique bars of the world and the only one in Singapore to have a  rich treasure trove of exclusive distillery direct collection. Tipple and Dram spirits are best savoured with our famed chocolates, cheese, oysters and charcuterie for a sophisticated palate. We also take pride in our collection, featuring premium cigars to be enjoyed right outside the bar. There is also an option of truly rare spirits and premium wines for those who prefer something other than whiskies.< more here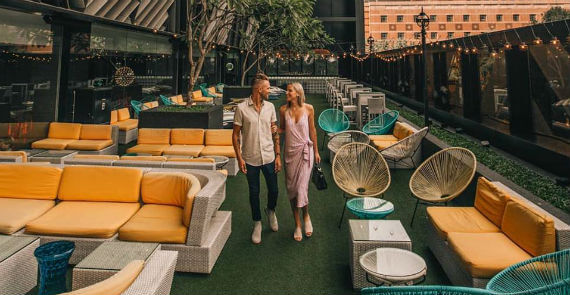 image credit: Bar Canary Facebook
Bar Canary has an awesome view and ambience. The perfect place to chill out. Indulge in summery sips, chomp on freshly grilled skewers in a laidback garden setting. Set in a tropical oasis in the heart of Singapore's shopping mecca, Orchard Road, an idyllic escape among the city's skyscrappers for guests to lounge under the starry lights, a refuge away from the fast-paced city life.< More Here
Little Creatures located at 36 Club Street - Mohamed Ali Lane, is a flavour loving brewery dedicated to crafting distinctive, well balanced beers. Little Creatures dining concept is based around sharing. All plates can be  shared and may arrive at different times. If you would like all your dishes to arrive together, please let your waiter know. Served between 11:30am-9:30pm daily < More Here
YOU MAY ALSO LIKE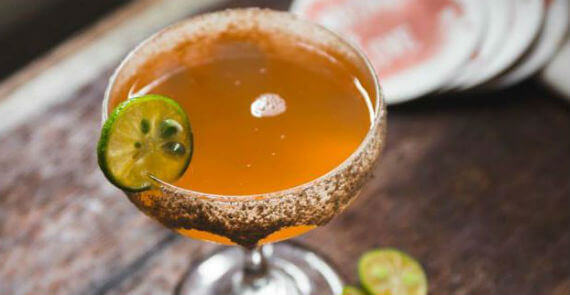 Image courtesy Nutmeg & Clove Singapore FaceBook page
POPULAR READS
Will You Fly When Your Pilot Is a Robot?