What do you think about New Places In Singapore?
Welcome to your Hit List of hot new places across Singapore tossed in with a few good ol' golden oldies - which we should never forget...
If you know a new place or something happening that expats should know about, please drop us a note at [email protected] - all recommendations will be considered - Why? Because there is no one better than you to keep us all informed.
Marquee Singapore to Open Early 2019
Video Credit: Marquee Nightclub & Dayclub Celebrating the 1 year anniversary of Marquee Nightclub in Las Vegas with a special guest DJ set by Avicii.
Making its debut in Asia and a part of a multi-concept dining and entertainment destination offering at Marina Bay Sands, Marquee Singapore will be a fully immersive nightclub experience with a perfect blend of design, technology and cutting-edge sound that will span across three different floors, dramatically high ceilings that soar 70 feet and a full-sized, an eight-armed Ferris Wheel that offers unrivaled views of the nightclub when you ride in its pods. First established in New York City in December 2003, Marquee Nightclub was subsequently followed by Marquee Nightclub & Dayclub at The Cosmopolitan in Las Vegas and Marquee Nightclub at The Star – Sydney. Once again, after the successful launch of LAVO Italian Restaurant & Rooftop Bar in January 2018, TAO Group and Marina Bay Sands are set to elevate the nightlife landscape with the opening of Marquee Singapore. Now that's awesome news for party goers. < more here
The Nanyang Club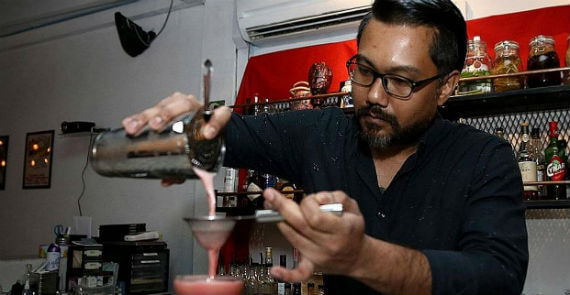 image credit: The Straits Times
The Nanyang Club offers a menu that reflects the heritage of each South-east Asian country. Nanyang also means South-East Asia in Chinese.Currently, the bar's menu draws heavily from ingredients in traditional Chinese medicine. Located on the second floor of a shophouse in bustling Boat Quay, The Nanyang Club delivers a cheeky cocktail named Mamasan ($18). The Mamasan is a distictive pink drink made of tequila infused with hibiscus. < More Here
The Butchers Wife formally Open Door Policy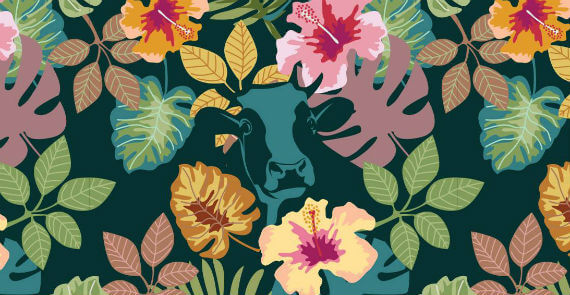 Formally run as the successful and well loved Open Door Policy, The Butcher's Wife is dedicated to brave, contemporary cooking that makes your heart sing and your stomach smile. Liberate your palate and free your soul.Tasty, hearty, totally delicious. 100% gluten free. 100% yum. < More Here
Bar Canary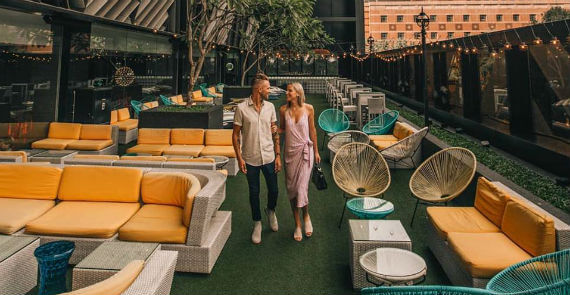 image credit: Bar Canary Facebook
Bar Canary has an awesome view and ambience. The perfect place to chill out. Indulge in summery sips, chomp on freshly grilled skewers in a laidback garden setting. Set in a tropical oasis in the heart of Singapore's shopping mecca, Orchard Road, an idyllic escape among the city's skyscrappers for guests to lounge under the starry lights, a refuge away from the fast-paced city life.< More Here
Little Creatures
Little Creatures located at 36 Club Street - Mohamed Ali Lane, is a flavour loving brewery dedicated to crafting distinctive, well balanced beers. Little Creatures dining concept is based around sharing. All plates can be  shared and may arrive at different times. If you would like all your dishes to arrive together, please let your waiter know. Served between 11:30am-9:30pm daily < More Here
Comments
Some cool new places I haven't been too. Will go and check out, thanks for sharing.