What do you think about Must-visit restaurants along Keong Saik Road?
Keong Saik Road was named in 1926 after the Malacca-born Chinese businessman, Tan Keong Saik, the son of Tan Choon Tian.
It is one of the oldest streets in Singapore's Chinatown area. which is known for its awesome food options for locals, expats and visitors to Singapore. You will find hawker centres, eateries, cafes mixed in with lux dining in every knock and cranny of this unique area. But venture a few hundred metres up Neil road towards The Pinnacle Duxton ( Singapore's largest HDB towers soaring above Tanjong Pagar ) and you will stumble upon Keong Saik Road.
The Neighbourhood is set out in a diamond shape with Keong Saik Road meeting Jiak Chuan Road on the high side and Teck Lim Road on the lower side. This hip enclave of lux dining destinations is relatively relaxed as it is located away from the historic Chinatown crowds with colonial buildings all tightly packed together. Take a stroll along Keong Saik Road to discover the area by foot, then go back time and time again and experience the wonders of all these fabulous restaurant and cafe options.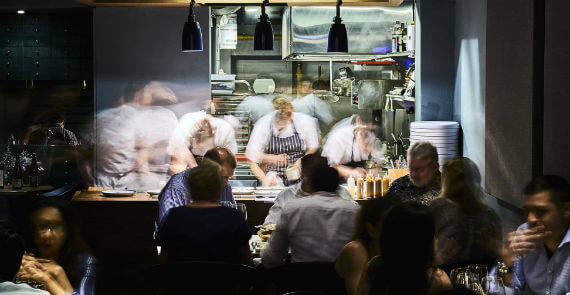 Cure is a modern day urban neighbourhood restaurant.  Whether it be a meeting point or a place to eat, drink and socialize. Whether a snack or cocktail at the bar,  or a  relaxed informal tasting menu which changes with the seasons. Gladys Ng writes in a review recently posted on facebook " We had the pleasure of dining at Cure for our anniversary and we were very well taken care of by the stellar team! Ambience was cosy, food was great and filling (mad love for the laksa!), the cocktails and wine (recommended by a knowledgeable staff) were amazing. Especially loved the very personal touches throughout the night - attentive yet unobtrusive service, a cake and a card signed by the entire team to celebrate our anniversary. Will definitely be back in the future" contact and location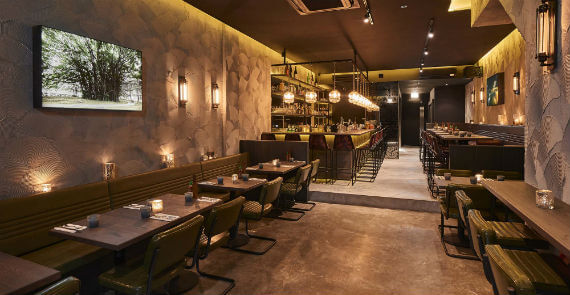 You can indulge in the Butcher Boy Crispy Pork Belly, Bacon & Cheese Burger, Japanese Tender Valley Rib Eye, United States Grain Beef Short Rib, Crispy Fish Skin and even the Duck Banh Mi to name a few. Butcher Boy Singapore is a contemporary style Asian Grill brought to you by the team at Cure Singapore. Knut Randhem, the award-winning head bartender has concocted Asian-inspired cocktail options such as the Smoking Carriage Cocktail - Dictador 20 rum, salted caramel syrup, bitters and orange, and the Butcher Boy Negroni - barrel-aged rum, white whisky and plum grenadine,  a hands-up-in-the-air fave....Check Menu Here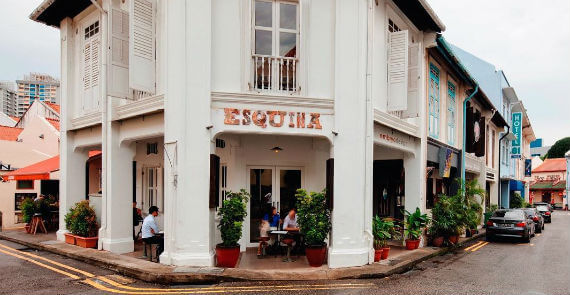 Inspired by the colourful tapas bars found in Spain, Esquina provides visitors to the culturally-rich Chinatown with an added choice of European cuisine to the ethnic enclave. Open from Mondays to Saturdays, Esquina serves mainly modern Spanish tapas in a unique location that is surrounded by post-war colonial buildings, hip coffee joints and 'old school' home style restaurants. Esquina boasts an overall design with both rustic and modern industrial cues that evokes a sense of being in the heart of Spain with its buzzing atmosphere and vibrant setting. contact and location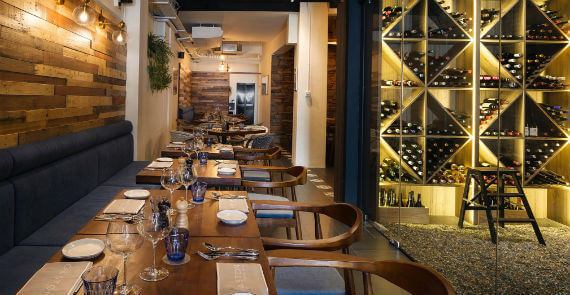 READ ARTICLE HERE Deeply rooted in the Burgundian heritage, embrace classic homemade specialties from the region including Jambon Persillé, Truite a l'Aligotéand Éclair au Cassis at Gaston Burgundy Bistro & Wine Bar With dishes crafted with the utmost respect for tradition, enjoy the freshest, seasonal ingredients sourced directly from artisanal producers at Gaston. A meal isn't really fulfilled without a glass of wine - look forward to an extensive selection of quality, great value wines of close to 350 labels from France and beyond. contact and location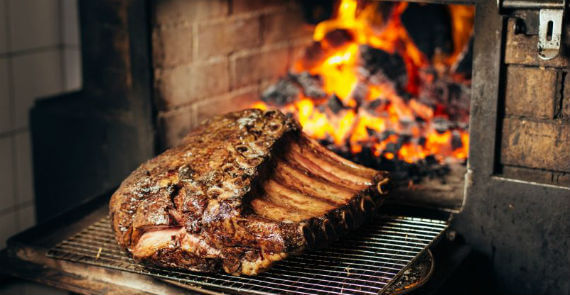 Burnt Ends Singapore is a Modern Australian Barbeque offering casual dining with seating at countertop table looking directly into the open kitchen. The custom built four tonne, dual cavity ovens and three elevation grills bring a new and exciting dining experience to Singapore. If you are looking for a unique barbeque experience, this is for you. The modern Australian barbecue restaurant is famous for its open-concept kitchen with custom-made grills and oven fired by coal, apple or almond wood. These "four tonne, dual cavity ovens and three elevation grills" heat up to over 1,700 degrees. It is said to be modeled after one that Pynt hand-built for an extended pop-up barbecue event in London. Since welcoming its first guests in May 2013, the restaurant has established itself as an integral part of Singapore's new food order and the country's historic Chinatown neighbourhood. contact and location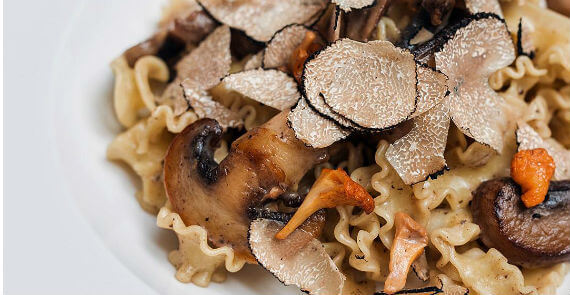 Cicheti on Kandahar Street dishes out soulful Italian food and wood-fired pizzas and has done so since 2013. Five years later, they have expanded into Keong Saik with sister restaurant Bar Cicheti. The concept is simple, and one that any Italian nonna would approve of. They serve up simple handmade pasta to go with a quality wine list. contact and location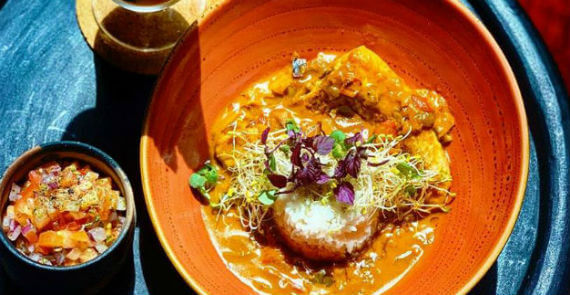 Pictured: From Mama Africa Swahili Fish Curry w/ Kachumbari. Fresh red snapper, tamarind, coconut milk, house curry paste & habenero (served with coconut rice), Paired with our Calamansi & Passionfruit Iced Tea. Kafe Utu offers coffee brewed from Kenyan beans and has a list of African curries and stews (alongside cafe brunch and lunch staples) to enjoy. Get your taste buds in to Sourdough toast, marinated goat cheese, cumin roasted tomato, curried avocado, raw garlic & arugula with 2 poached eggs. contact and location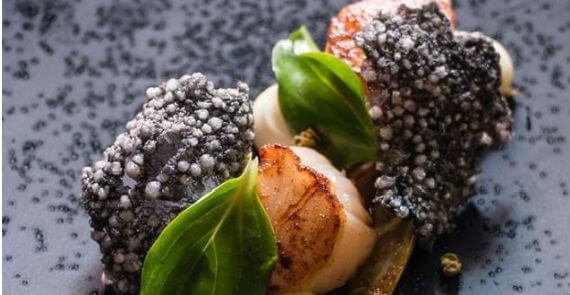 Meta – meaning change, alternation, and alteration – serves up classic French-inspired cuisine with an Asian twist in a stylish setting. It was awarded one Michelin star in 2017 and 2018. Nestled in the Bukit Pasoh conservation area, in the heart of Keong Saik, Meta is a spunky hideout in an evolving neighbourhood full of old world charm and modern buzz. In Meta, Chef Sun Kim's heritage is synonymous with his food. While he trained and built his French and Italian foundation in Seoul, he sharpened his skills and taste by working in world-acclaimed and michelin-starred restaurants in Sydney and Singapore. In 2017 and 2018, Chef Sun and his team won themselves a Michelin star, cementing Meta as one of the high end restaurants in Singapore. contact and location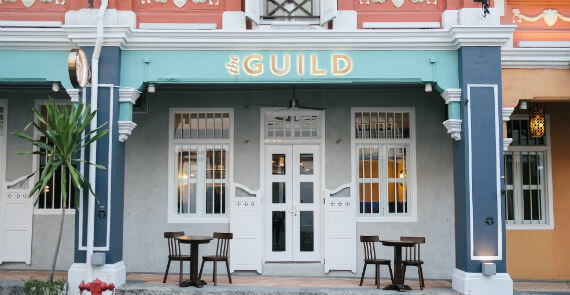 A collaboration between Hong Kong's Young Master Brewery and Chef Vinny Lauria, The Guild is a restaurant and bar focused on thoughtfully handcrafted offerings, from culinary to craft beer, delivered with old fashioned hospitality and warmth. Housed at 55 Keong Saik Road, The Guild serves up comfort food highlighting locally sourced ingredients and an extensive drinks menu that includes 19 different taps of independent craft beer, natural wines and cocktails based on small batch spirits. With a mission to support the craftsmanship of small scale, conscientious producers, The Guildaims to bring together a community of people with the same shared ethos. contact and location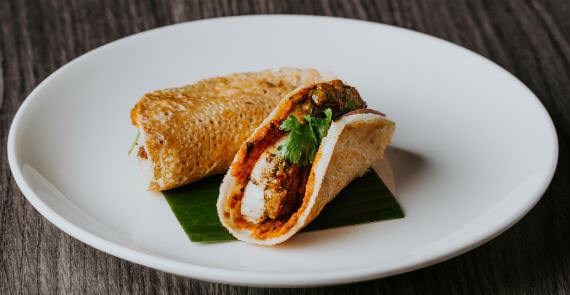 THEVAR is a contemporary grill restaurant that serves classic dishes with a unique twist with indian spices that will amaze your senses. Nestled in the heart of vibrant and buzzy Keong Saik, you are guaranteed an amazing dining experience. Chef Mano Thevar will excite your palate with a modern indian twist, pairing each dish with unique spices. contact and location
Comments
Love all these places. Everything is so close and the atmosphere and architecture is beautiful. You will find hawker centres, eateries, cafes mixed in with lux dining in every knock and cranny of this unique area.