Nothing speaks class as much as being in an exclusive members-only club in Singapore.
The true value of a Club membership lies not in the land space it sits on, but in the opportunities it presents to enhance your lifestyle, career, and relationships.
Here are five reasons to own a Club membership in Sentosa Cove.
Privacy & Prestige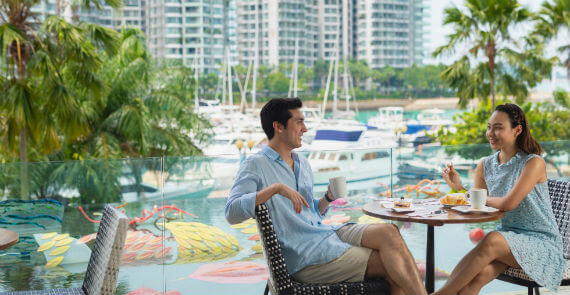 Tucked away in the tranquil corner of Sentosa, Sentosa Cove offers an exclusivity that is hard to come by in modern day Singapore. Imagine kicking back to a waterfront view, enjoying a beer with your friends on a floating bar, surrounded by the twinkling of yachts and the peaceful sounds of the ocean.
Enjoy the Yachting Lifestyle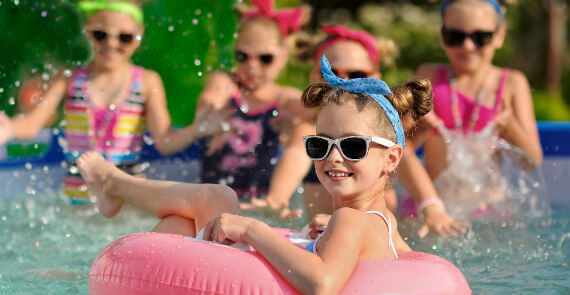 The yachting lifestyle is about more than owning a yacht. If you love exploring the unknown, and love the freedom that comes with facing the open seas, the yachting lifestyle is for you. A Club membership in Sentosa Cove opens the doors to fully embracing this lifestyle. You also get to enjoy preferential rates on berthing and yacht charters.
Socialize and Entertain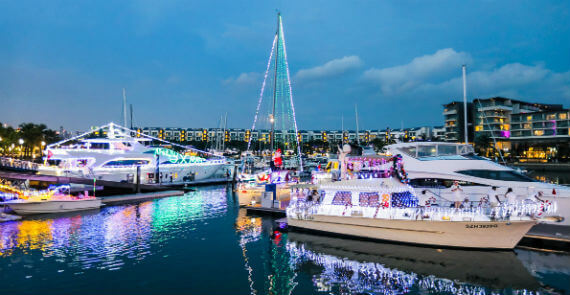 What better way to impress your professional circle than to invite them to an exclusive Members-only Club, situated on the gleaming pearl of Sentosa Cove to boot. Let your guests experience their most memorable night with the 'thrill of being in'.
Access to an Elite Network
If you intend to grow your professional network and rub shoulders with the affluent and influential, a Members-only Club in an exclusive location is your doorway to the world of elite networking. Luxurious Members-only events such as Lamboughini test drives set the scene for a swanky night of meet and mingling.
Family-Friendly Fun
A Club membership in Sentosa Cove doesn't just enhance your life, your family gets to join in the fun too. ONE°15 Marina, the premier Club in Sentosa Cove provides family-friendly activities for the young and young and heart, such as Kids Pool Parties and Outdoor movie screenings. Club facilities such as the arcade room, wading pool, playroom and playground ensure that the whole family is endlessly entertained.
Get a taste of the ritzy Club lifestyle with a 1-month trial membership at ONE°15 Marina Sentosa Cove. Trial membership prices at $535 (including GST). Enquire now.
Nestled within the exclusive Sentosa Cove enclave, ONE°15 Marina Sentosa Cove is part of the emerging hip, luxury neighbourhood that is positioned to become one of the world's most well-integrated waterfront lifestyle communities. Evoking the glamour and elegance of Monte Carlo, ONE°15 Marina offers world-class marina facilities and is replete with a comprehensive range of luxurious private club amenities catering to both boaters and non-boaters alike.
Comments
This has got to be one of my favourite spots in Singapore. Sentosa Cove is a world away from Singapore Island. ONE°15 Marina Sentosa Cove is an awesome club. There are so many options for activities, eating and drinking and without a doubt it offers the most affordable gin and tonics at $5 a pour at The Boaters Bar and they are decent pours, not half shots which you would Imagine. The lifestyle here is peaceful and very family oriented. I love the slower pace that Sentosa offers and I adore everything about ONE°15 Marina Sentosa Cove
What are people saying about This awesome Club? Hong Taa Tan reviewed ONE15 Marina – 5 star on Facebook: Wife and I just had our wedding over the weekend at this lovely place and it was definitely a good decision to choose here for our big day! Shout-out to Charlene who was our main point of contact who helped coordinate everything until the handover on the actual day. She was really responsive and accommodating to our requests, putting us at ease, giving us a piece of mind throughout our planning journey. Shout-out to Beck, our banquet manager, for being really calm and decisive on the day of our wedding, coordinating and partnering really well with our groomsmen and bridesmaids to get our show running smoothly. The actual venue is really beautiful with scenery of the bay area and yachts. Quiet and peaceful place to chill before and after the wedding. Plus, the wedding packages are really very value for money! Definitely will recommend this place to my friends getting hitched in future! Janice Liao reviewed ONE15 Marina – 5 star on Facebook: wow...I'm really surprised at the overwhelming negative feedback. Maybe the management has changed? I've just spent two nights here with my baby over my bday and we had a wonderful time! The service was exceptional. Initially I was upset the security at the entrance directed me to the wrong carpark but when I called the reception, the staff actually went to the entrance to direct me. I was giving a complementary slice of cake for my birthday and a staff directed me to our room. They had forgotten to give me the baby cot but after I called the front desk, housekeeping promptly sent over a really nice baby cot. The room is very generous is size and the view is just beautiful. The service at Latitude was really good and we loved the food! Thank you to all the staff for making our stay a special one!