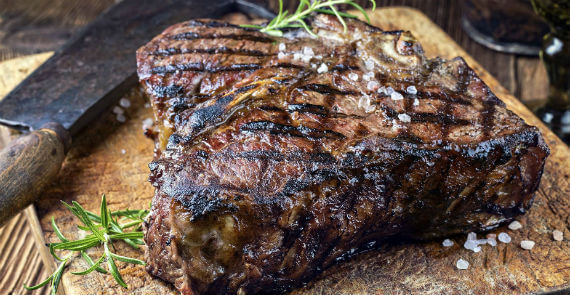 Leading up to, and including Sunday Mother's Day on 12 May, treat your mum to a 3-course set lunch specially ($75), includes a glass of Prosecco. from 12 midday to 3pm created by our Chef de Cuisine at The RANCH Steakhouse by ASTONS. Premium main course choices such as Sirloin Steak and King Salmon will definitely leave your mum feeling loved and delighted! Set lunch comes with a glass of Prosecco and is available from 4 to 12 May 2019, 12noon to 3pm. Please call +65 6256 0334 or email [email protected] for enquiries and reservations.
This is the Classic Steakhouse concept, serving terrific value meals to guests.  As soon as you walk through the door, you'll be captivated by delectable aromas from our mouth-watering cuts of meat.  Order your preferred steak and it will be cooked to perfection by artisan chefs. 
Comments
The Ranch Steakhouse is a great spot to enjoy a medium priced steak dish. This is a good deal considering a steak will normally be anything from $29-45 depending on the cut and size of the portion, add a starter and a dessert and mums the word.