What do you think about Caffe B Delights Guests with this Cocktail Offering on the High Side of Club Street?
Main Image: Appletini by Caffe B
The Japanese-Italian Restaurant and Bar Caffé B has recently updated its cocktail menu and transforms classics into innovative craft cocktails.
After work and weekend drinks just got a whole lot more exciting with Caffé B's latest addition of cocktails to their already impressive drinks menu. Helmed by resident mixologist Michael, the bar is fast establishing itself as one of the most eclectic watering spots in Singapore. The bar's latest take on three classic cocktails is guaranteed to impress punters on the hunt for unique creations with an ambience to match.
Here we have selected three of our favourites and suggest you go and experience these first hand. You will not be disappointed
The Vintage Negroni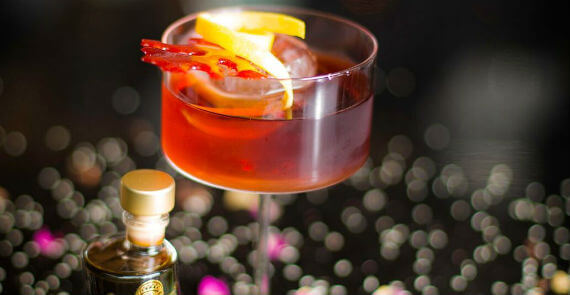 An Italian classic, the Caffé B team have perfected the blend of three simple, yet complex measures of Gin, Vermouth and Campari. A fusion of home-made sours, truly delicious and addictive, makes this one concoction not to be missed. The famous cocktail as an aperitive is sublime before dinner or better still, the magnificent bittersweet blend is the perfect excuse for a long night out with friends. $22++
Classic Margarita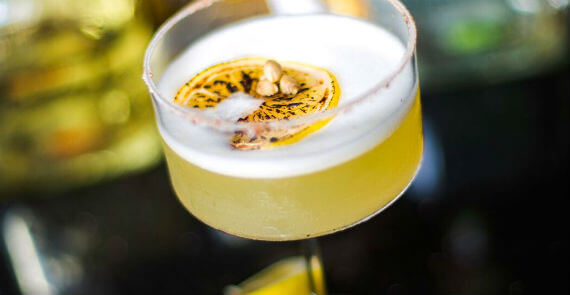 Everyone surely has a big Margarita story, I know I do! This cocktail is excellent, so good in fact I managed to order two and that certainly hit the spot. Create your own story at Caffé B. With oak barrel aged Los Azulejos Tequila Anejo as the base tequila, a lavish stream of Bartender Series spiced Gin and a dash of artisanal Mancino Ross Amaranto Vermouth and Orange & Grapes Bitters – this is not an ordinary tipple. Perfect for a girls night out with a difference! $25++
The Craftman's 1823 Pimm's Cup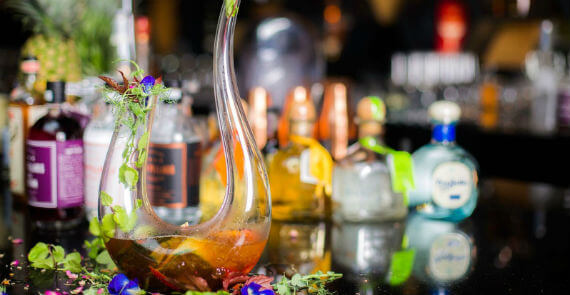 The iconic gin cocktail has been keeping us inebriated for over two centuries and the Caffé B interpretation is just as delicious and potent. A heady combination of closely guarded blend of herbs, gin-based liqueur and dry gin make up the base. A mesmerising amber customised mixer made from English cucumber, fresh strawberries, juicy orange and refreshing mint, tops this cocktail off. Like most summer drinking, this is best shared – at $38++ the Pimm's Cup is perfect for three.
Apart from the new selection above, Caffé B's signature cocktails including Appletini, Lycheetini, Berrytini, Yuzo Mojito, Expresso Martini, Sake Cucumber and Ume Gin have been retained due to popular demand. Guests must also enquire about the bar's extensive premium Japanese liqueur range, whiskies, and wine collection. The bar opens at 2pm, which also kicks off the Caffé B Social Moments and through to 8pm, incredible promotions on house pours are on offer.
Get on down to Club Street and find out what all the fuss is about at the beautifully articulated Caffe B 
Comments
These cocktails look awesome. Especially the Margarita. We used to dine at Caffé b at MBS so now we need to put this location on our list to do and visit this new location