What do you think about Best Mexican Restaurants In Singapore?
Mexican is all the "buzz" in Singapore. We have sourced some of the best in town.
Although this list is not exhaustive by any means,  we pride ourselves on trying all off our own back... , no freebies, no biased opinion. We offer this mouthwatering selection today to help make your choice easier when it comes to making a decision about eating out in Singapore this weekend. Enjoy it all....every mouthfull!
GUZMAN Y GOMEZ (GYG)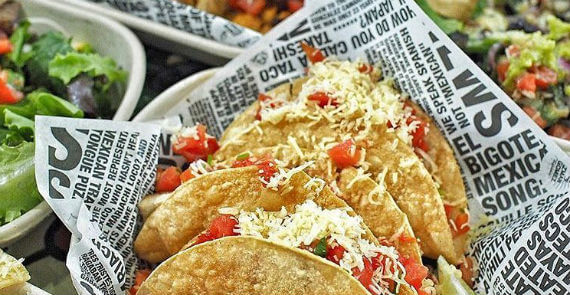 Founded in 2006, Guzman y Gomez (GYG) was named to honour old friends and created to introduce Mexican food and Latin culture to the world. tHEIR menu is built on traditional Mexican flavours and made from only the highest quality ingredients. The GYG experience is about all things Latin, the food, the music, the art, and the personality. Enjoy Burritos, Burrito Bowls, Tacos, Nachos, Quesadillas, Salads, Chips & Salsas on your visit to one of the many stores in Singapore contact and locations here
El Patio Mexican Restaurant & Wine Bar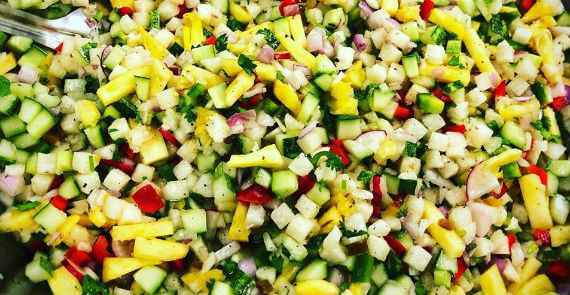 Established in the year 1985, El Patio, (formerly known as El Felipe's Cantina) serves authentic Mexican and Tex-Mex cooking in a stylish space and festive atmosphere. El Patio is your fun, festive & casual Mexican restaurant that has always been known for a relaxed dining experience, with warm gracious service where every guest is made to feel welcome and at home. All the dishes remain faithful to their traditional roots while incorporating local taste buds. El Patio are committed to purveying great food with the freshest ingredients - for example their salsas and guacamole are made freshon site throughout the day! contact and location here
Vatos Urban Tacos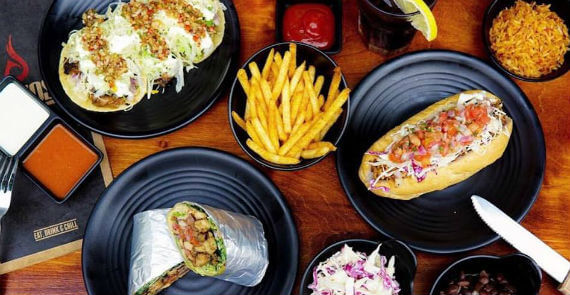 Like this image? click to find out more
Vatos Urban Tacos sprang from the minds (and bellies) of three Korean-Americans who wanted to offer a new type of dining experience in Korea.Kenny and Sid hail from Southern California, and Juweon planted his roots in Texas; hence, all three spent the majority of their lives growing up on authentic Mexican food. Simultaneously, all three were fed a steady diet of home-made Korean food lovingly prepared by their first generation mothers. Inevitably, such an environment led to the natural progression towards Korean-Mexican fusion cuisine, and to the creation of dishes like the Kimchi Carnitas Fries, Galbi Tacos, and Spicy Chicken Quesadillas were born. contact and location details here
Super Loco Customs House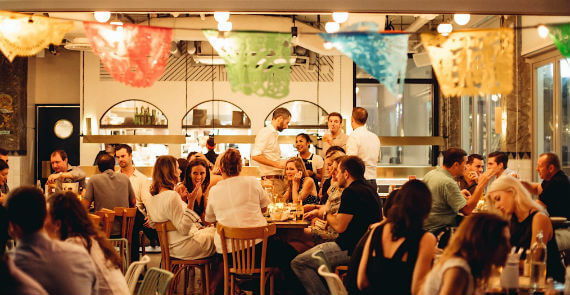 Like this image? click to find out more
Super Loco Customs House is the third Mexican venue from The Loco Group (Lucha Loco, Super Loco Robertson Quay). This 130 seat restaurant and bar is located at Fullerton Bay waterfront and is surrounded by panoramic views of Marina Bay. Super Loco Customs House serves a menu of modern authentic Mexican food for lunch and dinner. An extensive range of cocktails, tequilas, mezcals and beers are also available. contact and location details here
Muchachos is CLOSED and relocating to somewhere in Telok Ayer in the third quarter 2018.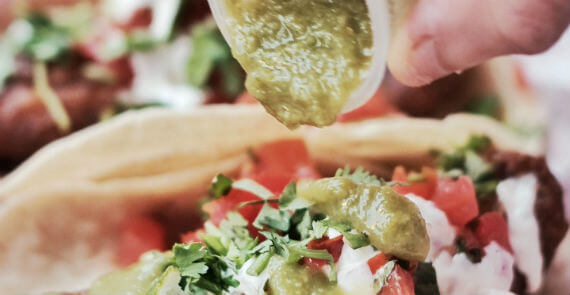 Like this image? click to find out more
The very popular shop along Keong Saik is Muchachos. "Hands down one of the best burritos you can find in Singapore, closest you can get to Chipotle. I'll gladly give a 5 star all day. Chicken burrito was extremely flavourful and that carne asada fries is a must try as well." Zermatt Neo Facebook Review Burritos come with fillings such as lamb, chicken and beef tongue. Other offerings include quesadillas, cheeseburgers and nachos with guacamole. contact and location details here
Margarita's Dempsey Hill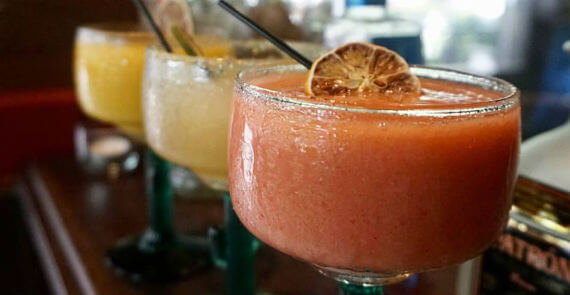 Like this image? click to find out more
The concept at Margarita's is where the best Mexican cuisine is served – no pretence, just good food prepared in a special Mexican homemade way. It is cooking with simple, but always the best ingredients available, to bring forth clear, fresh, homemade flavours. They aim for food that is beautiful as well as delicious. The restaurant offer a memorable dining experience in a pleasant ambience – a place for friends, family, lovers and acquantainces to discover the joy and excitement of good Mexican food. contact and location details here
Barrio by Mex Out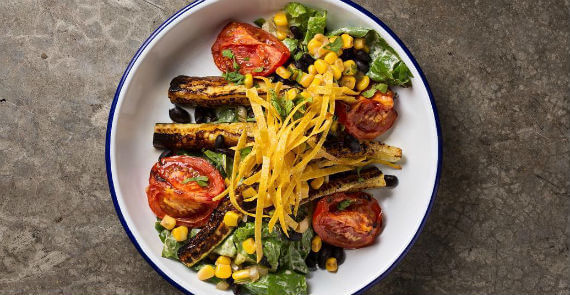 Like this image? click to find out more
Inspired by the fresh, exceptionally tasty, and dare we say, healthy varieties of Mexican food which exist, from Baja California to the Suchiate river, Barrio by Mex Out will save your taste buds, and transform your appetites forever Quality produce, secret recipes, and a whole lotta love, care, and sleepless nights, set Mex Out apart from anything you've had before. Mex Out is here to shake up your lunch box. So put that sandwich down Singapore and cry "hallelujah"! contact and location details here
Comida Mexicana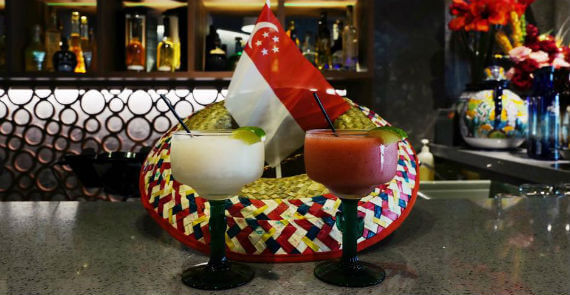 Like this image? click to find out more
Comida Mexicana at East Coast Road is opened by the crew behind Margarita's at Dempsey. The resturant offers an extensive repertoire of tacos, quesadillas and  alongside mains such as cornflake-crusted fish fillets with roasted tomatillo sauce and fried corn and the tried and true chicken skewers. While you a grazing, try one or two of the many variations of margaritas available which include flavours such as jalapeño with lime and the popular pink guava margarita. contact and location details here
Cha Cha Cha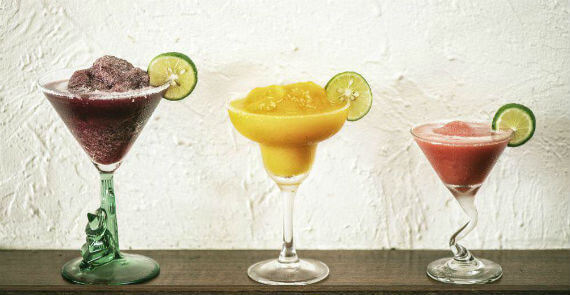 Like this image? click to find out more
Cha Cha Cha is Singapore's oldest Mexican restaurant serving fuss free Mexican food in a casual family friendly environment. This zesty restaurant has served locals and expats alike for over 20 years. Popular dishes include our sizzling Fajitas, warm tacos and the big burrito with refried beans and Mexican rice. contact and location details here
El Mero Mero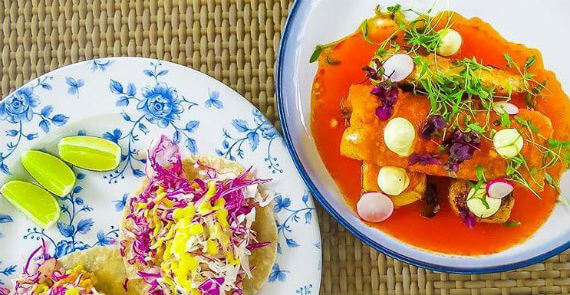 Like this image? click to find out more
El Mero Mero (which means 'the best' in Mexican lingo), is out to prove that modern Mexican cuisine is about more than just burritos and tacos. Serving up a vibrant selection of flavours from every region in Mexico, El Mero Mero aims to excite and delight with the very best in contemporary Mexican cuisine. Many of the ingredients used in the dishes are sourced directly from Mexico and all salsas and sauces are made fresh in-house. El Mero Mero also hand-picks original selection of tequilas, mezcales, and Hispanic wines and beers, as well as a wide variety of flavourful cocktails, all thoughtfully chosen to refresh your palate and tantalise your tastebuds. contact and location details here
Lucha Loco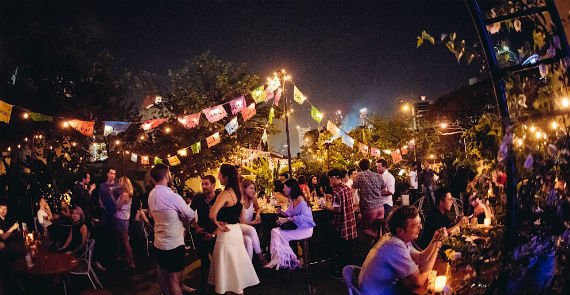 Like this image? click to find out more
Lucha Loco is known as Singapore's first Mexican taqueria which meets two critical needs in your life - gourmet Mexican street food and crazy Mexican wrestling. Enjoy a casual 100 seat restaurant and garden bar serving with some of the finest Mexican street corn, ceviches, taco's, and other tasty Mexican delights served north of the border.  No reservations; Walk-in only. However Luca Loco do accept group bookings for groups of 6 pax or more. contact and location details here
Comments
GYG is our favourite go-to for healthy, fresh and super tasty Mexican in SG. The staff are awesome. Favourite outlets are Tanjong Pagar (for working week lunches) and Star Vista (for weekends with nice outdoor seating)
Not bad. Could have mentioned a few more places, but ones on here are fantastic! All worth a try. We all love Mexican!